PHOTOS
10 'Real Housewives' Stars Who Have Been Arrested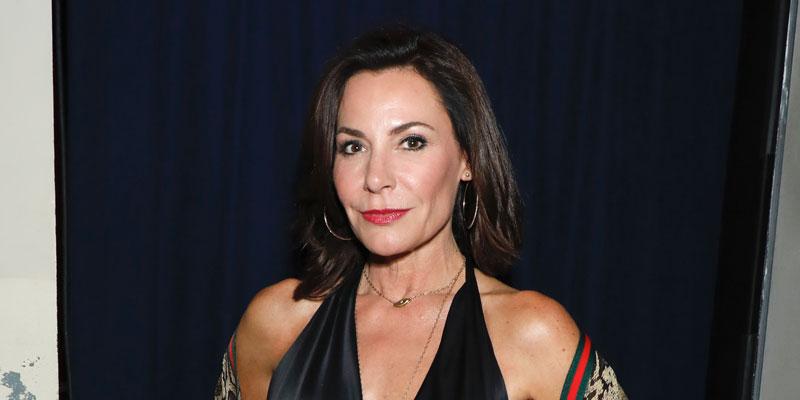 The Real Housewives are known for their drama, but sometimes, it doesn't end well! From Teresa Giudice to Luann de Lesseps, here are all the Housewives who have been arrested over the years. Life isn't always diamonds and rosé!
Article continues below advertisement
Real Housewives of New York City star Luann de Lesseps was arrested in Palm Beach, Florida, on Christmas Eve in 2017 and charged with disorderly intoxication, battery on an officer, resisting arrest with violence, and crimes against a person, People reported. Luann allegedly screamed, "I'm going to kill you all!" at the police officers as she was being detained. She went to rehab twice, attended AA meetings and was placed on probation.
Real Housewives of New York City star Tinsley Mortimer was arrested for allegedly trespassing on her ex Alexander "Nico" Fanjul's property in Miami in 2016, Page Six reported. According to the police report, Tinsley was "crying and screaming irrationally" while claiming her purse was inside the home, not realizing that her beau had an active restraining order still against her. The trespassing charges against her were dropped in 2017, Town & Country reported.
Article continues below advertisement
Real Housewives of Orange County star Kelly Dodd was arrested in 2014 for domestic violence after cops were called to her home during a fight with husband Michael, RadarOnline.com reported. She attended AA meetings and therapy and the charges were dropped. Kelly went on to file for divorce from Michael in 2017 and is now engaged to Rick Leventhal.
Back in 1992, Real Housewives of Atlanta star NeNe Leakes was charged with one misdemeanor and three felony counts for theft of services after stiffing her phone company, the International Business Times reported. She pleaded guilty to all counts, but failed to stick to her probation, so she was arrested three more times. "22 years ago I was lost, scared, trapped & a single mom! I care enough abt myself 2 change my life & u can 2! Wit God, anything is possible," she tweeted when her scandalous past came to light.
Article continues below advertisement
Arguably the biggest scandal in Bravo history was Real Housewives of New Jersey star Teresa Giudice's arrest, along with her husband Joe, in 2013 for conspiracy to commit mail fraud, wire fraud and bank fraud, making false statements on loan applications, and bankruptcy fraud, Deadline reported. She served 11 months in jail, and her hubby followed suit with a 41-month sentence. Joe moved to Italy after his release from an ICE detention center and the couple decided to separate in December 2019.
Former Real Housewives of Beverly Hills star Kim Richards made quite the scene at the Beverly Hills Hotel in April 2015, and was arrested for public drunkenness, E! News reported. She was charged with public intoxication, trespassing, resisting arrest and battery on a police officer. Apparently, the reality star refused to leave the bathroom while cops were trying to detain her, and then kicked an officer when she got to the police station. Just a few months later, she was arrested again for shoplifting over $600 worth of goods from Target. Kim successfully completed 450 hours of community service and 52 AA meetings and was released off probation in September 2018, multiple outlets reported.
Article continues below advertisement
Real Housewives of Orange County star Gina Kirschenheiter was arrested for allegedly being under the influence of alcohol while driving on January 31, 2019, BravoTV reported. She was booked and released, and subsequently took to Instagram to express remorse over her actions. "To all of you who wrote me with pain in their hearts about how drinking and driving has had a negative impact on them and their families, I hear you. Thank you," she said. "I make this promise to each one of you with your messages in my heart.... I am committed to this cause and hope to effect a positive change and dialogue. You don't have to believe me with these words, but I hope over time you will see through my actions," she wrote on social media. Gina pleaded guilty to one misdemeanor count of driving under the influence of alcohol and one misdemeanor count of driving with a blood alcohol level of 0.08 percent or more, Us Weekly reported. She was sentenced to three years informal probation and was required to complete 20 hours of community service and a six month alcohol program.
Real Housewives of New Jersey star Danielle Staub was arrested in 1986 and charged with extortion and cocaine possession, Gawker reported. At the time of her arrest, she had 6 kilos of cocaine and $16,000 of cash on her person. Danielle allegedly agreed to provide information to prosecutors about a kidnapping case involving her drug dealer boyfriend to avoid prison time, and was instead sentenced to five years probation.
Article continues below advertisement
Former Real Housewives of Beverly Hills star Brandi Glanville was pulled over in 2010 and booked for driving under the influence, People reported. Following the incident, she apologized for her poor decisions on social media. "I messed up. I take full responsibility for my actions... I regret my bad choice, and am thankful to God that no one got hurt. I'm sorry," she tweeted. Brandi pleaded no contest to a misdemeanor of driving over the legal alcohol limit, and was slapped with a $390 fine and three years probation, according to E! News.
Real Housewives of New Jersey star Melissa Gorga was nabbed for shoplifting in Florida back in 1997, when she was just 18 years old, RadarOnline.com reported. Melissa was charged with retail theft, and an arrest warrant was issued when she skipped her arraignment. The case was eventually dismissed on October 10, 2012.