PHOTOS
Relationship Goals—Kylie Jenner Goes Fresh-Faced And Makes Tyga Push The Cart While Grocery Shopping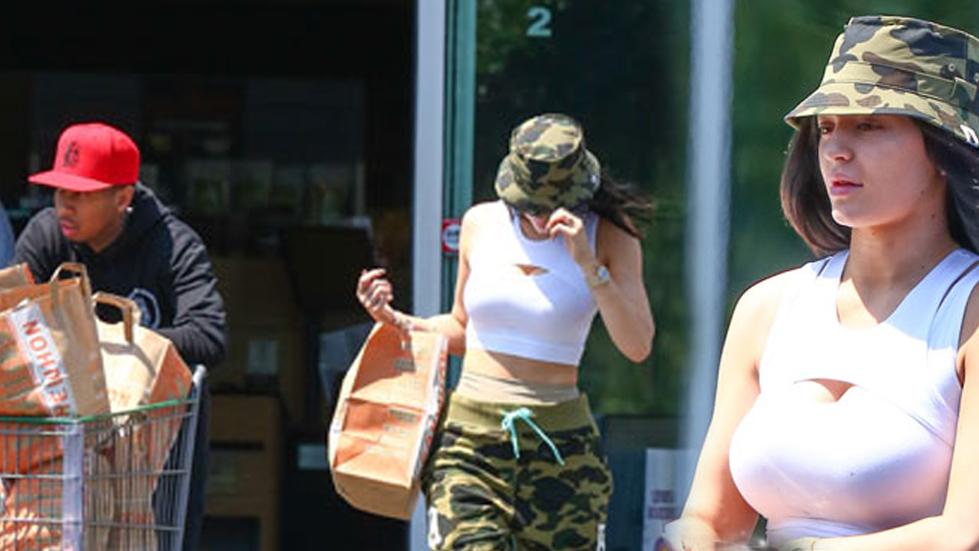 Kylie Jenner, Tyga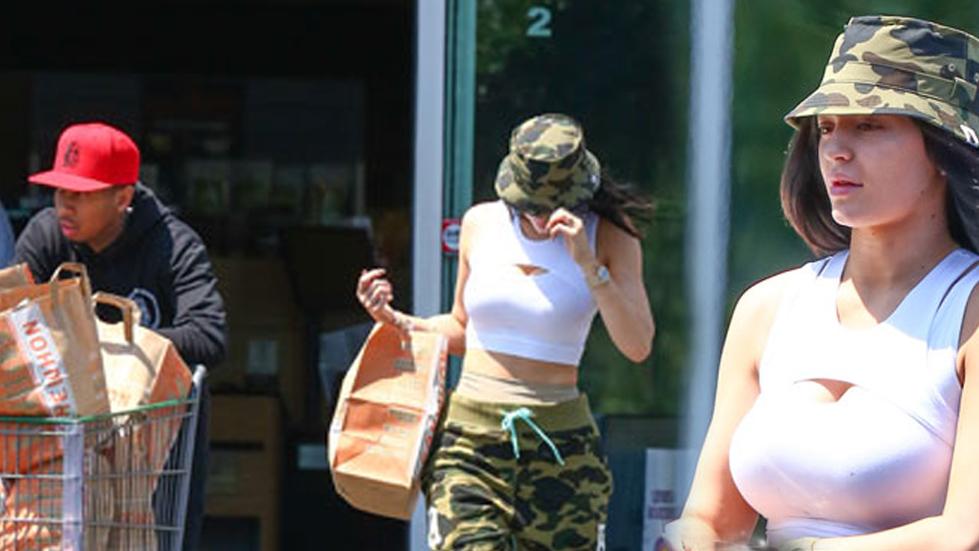 You know a relationship is real when you feel comfortable being out-and-about with your boyfriend without makeup on! That's exactly what happened on Wednesday, when Kylie Jenner stepped out makeup-free with her beau Tyga.
Article continues below advertisement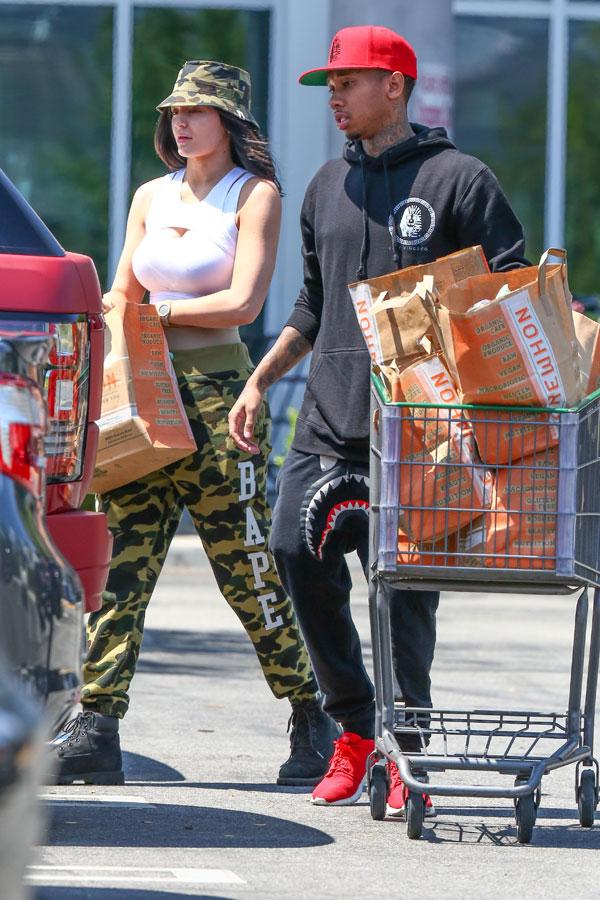 The cute pair were out doing a very casual and common relationship activity—grocery shopping. Guess Kylie had to restock her $2.7 million Calabasas mansion! And they probably would have been able to walk around unrecognized if it wasn't for their unique fashion sense.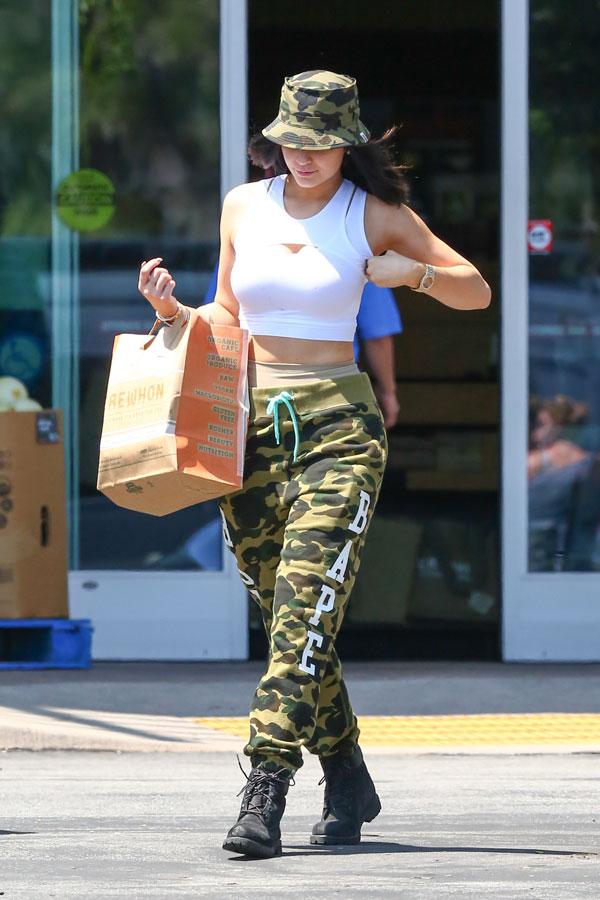 Kylie walked around in camouflage Bape sweatpants and a matching hat, but it was her crop top that turned heads. The 17-year-old wore a tight white shirt that flaunted her flat stomach.
Article continues below advertisement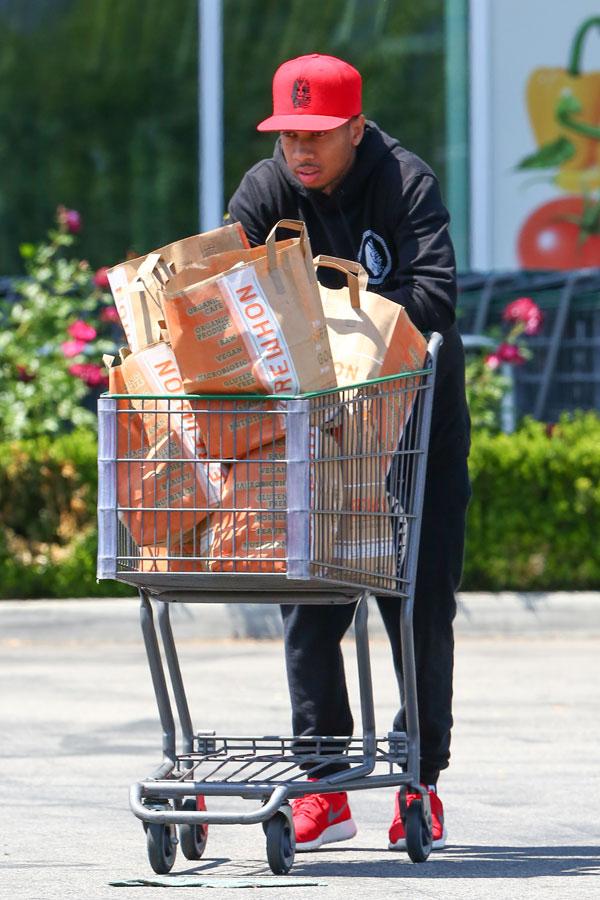 Tyga meanwhile wore an all black ensemble, paired with a red cap and red sneakers. He carried most of the groceries after they shopped at the Erewhon Organic Grocer and Cafe grocery store in Calabasas, California.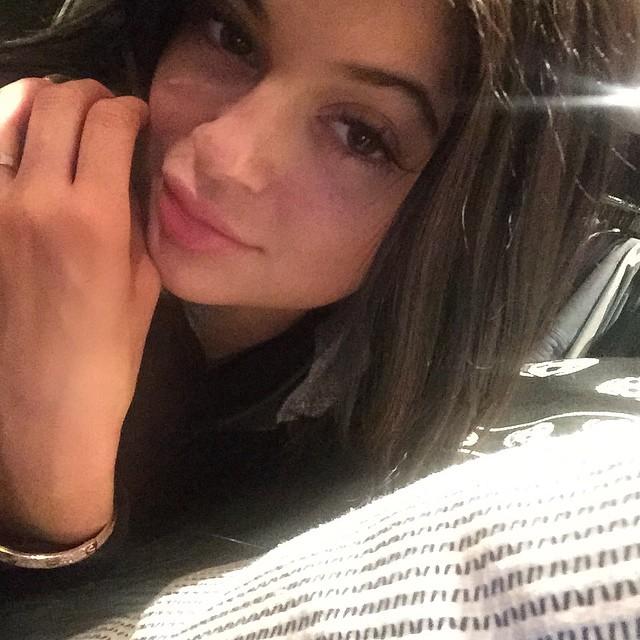 Article continues below advertisement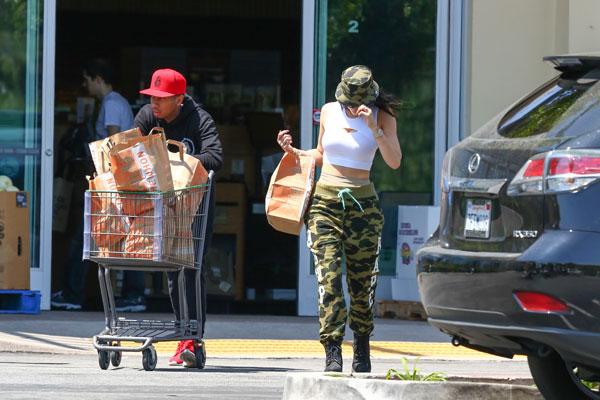 Meanwhile, during her outing with Kylie, it was unclear if she was wearing a ring on her left hand that Tyga allegedly gave her back in November. The two have been together for quite some time and fans are wondering whether or not they are engaged.