PHOTOS
OK! Exclusive: New Photos And Secrets Released From RHOA Reunion — NeNe Leakes Reveals Abandonment Issues And Phaedra Parks Talks Divorce Plans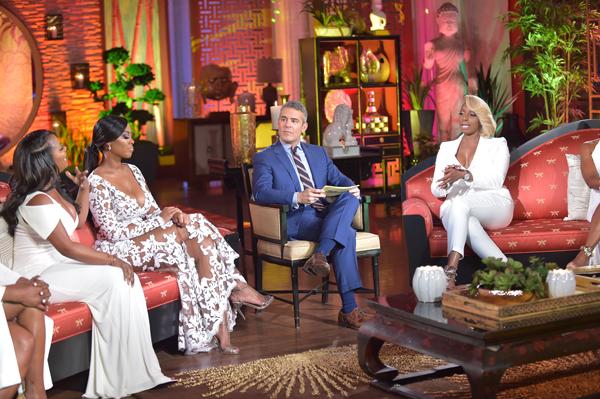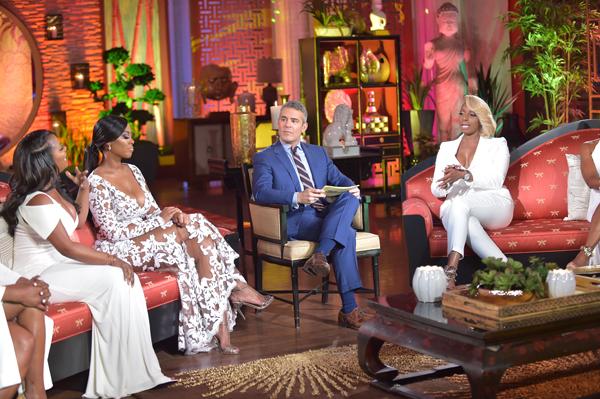 OKMagazine.com was your source for the first view of the trailer for The Real Housewives of Atlanta's upcoming Season 7 reunion show, and now OK! has another RHOA exclusive just for you!
Ahead of the first episode of the 3-part reunion special — which airs on Apr. 26 at 8pm on Bravo — we have some new details and photos of all that went down during the dramatic taping. So click though to learn why NeNe Leakes broke down into tears, what sparked Porsha Williams and Claudia Jordan's heated argument and what Phaedra Parks revealed about the state of her relationship with her estranged husband, Apollo Nida.
Oh, and be sure to check out the new snaps of the ladies' fierce outfits because they all slayed!
Article continues below advertisement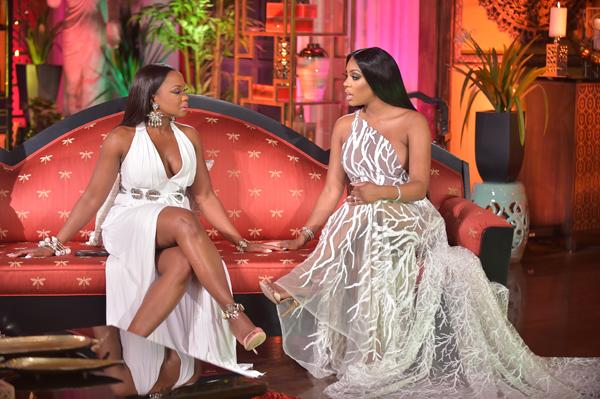 1. Phaedra Reveals The Truth About Her Divorce
Phaedra Parks announced in 2014 that she was planning to divorce her husband, Apollo Nida, who is currently serving an 8-year sentence in a Kentucky prison. But during the upcoming RHOA reunion, the lawyer admits that she hasn't yet completed her divorce filing. "Phaedra is still married to Apollo and hasn't actually filed the divorce papers yet," a source revealed. "It's not clear if she is actually going to file."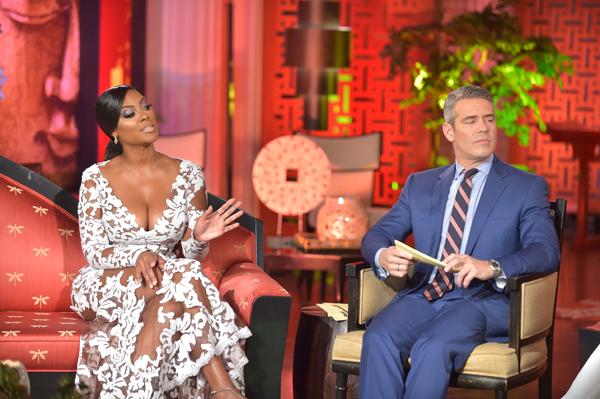 And Parks' castmate Kenya Moore shared her own thoughts on Parks not divorcing Nida, telling OK! she thinks the mother of two is worried about the public's perception of her.
"I think she feels like she might get some type of backlash if she files for divorce from Apollo so quickly," Moore said. "I just think that she always acts out of 'What is the public going to think if I do this or if I say this?' That's probably why she hasn't filed for divorce. The public's opinion means more to her."
Article continues below advertisement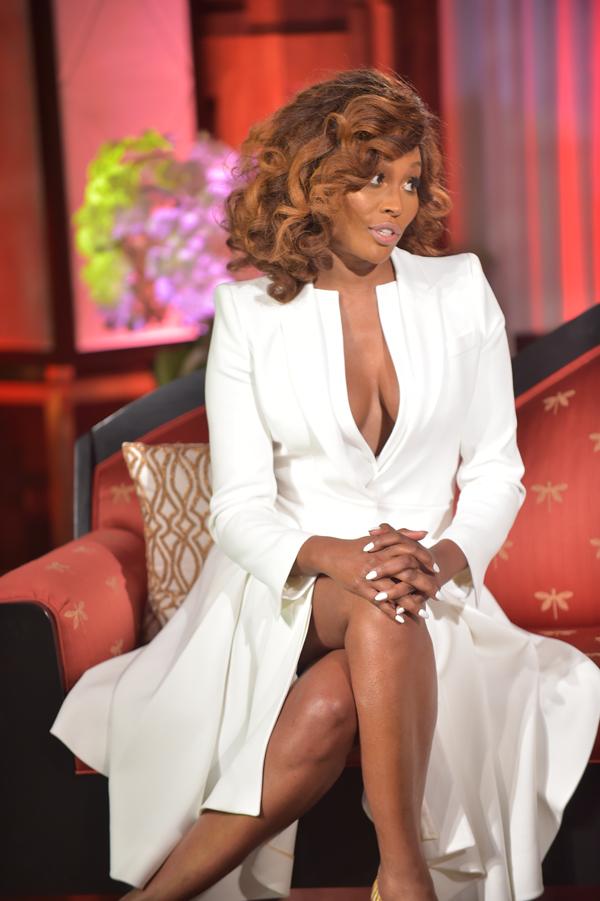 2. NeNe And Kandi Fight
Another moment that surprised RHOA fans when the first reunion trailer was released was the argument between Leakes and Kandi Burruss. And according to Moore, the disagreement is sparked after Burruss lets Leakes know that she doesn't like the "superior" attitude she puts on when she's around other people. "Kandi was simply just saying, 'I don't hate you. I just don't like your attitude,'" Moore explained.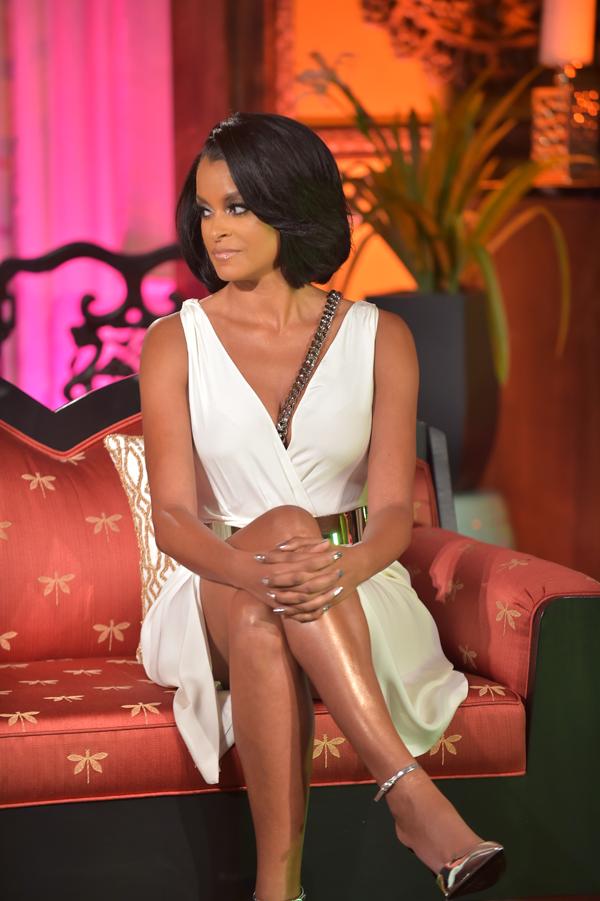 MORE ON:
The Real Housewives of Atlanta
Article continues below advertisement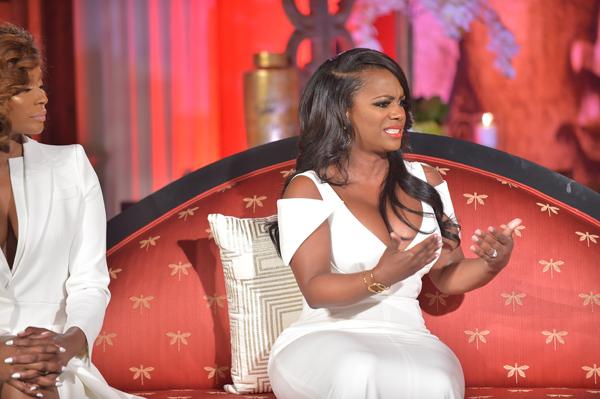 4. Kandi Cries Over Phaedra
Burruss also attempts to address the issues that arose during Season 7 between herself and Parks after Parks claimed Burruss hadn't supported her through her divorce and marriage troubles. The emotional exchange between the two leads Burruss to break down into tears, and Moore even admitted to OK! that she isn't sure if the ex-besties will be able to repair their broken bond.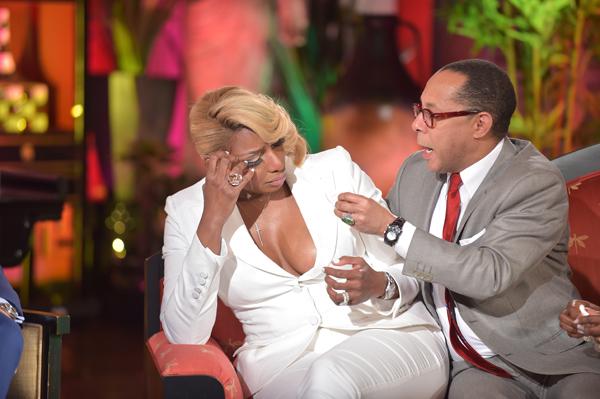 5. NeNe Breaks Down And Walks Off
We've also learned exactly what caused Leakes' teary exit from the reunion show set! After watching the trailer, we all know that Dr. Jeff Gardere returns to discuss the ladies' group therapy fail. But a source says when the therapist begins to talk to Leakes about the way her abandonment issues have made it a struggle for her to connect with others, she bursts into tears and storms off the set.
OK1815_Device.pdf