PHOTOS
'RHOBH' Alum Kim Richards Makes Surprise Appearance At Bravo Con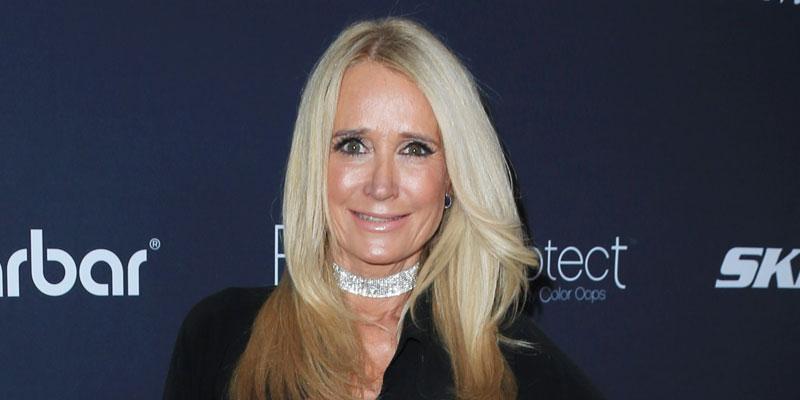 Kim Richards made fans go crazy on Friday, November 15, when she made a surprise appearance at Bravo Con's "Bravo All Stars: OG Housewives Edition" panel. The former Real Housewives of Beverly Hills star took the stage at New York City's famed Manhattan Center with other alums of Bravo's Real Housewives franchise.
Article continues below advertisement
Kim, 55, appeared alongside several other ex-housewives from the series. Former Real Housewives of Orange County star Jeana Keough, Real Housewives of New York alum Jill Zarin, Real Housewives of Atlanta star Kim Zolciak-Biermann, Real Housewives of Beverly Hills star Adrienne Maloof and Real Housewives of New Jersey alum Caroline Manzo attended the panel.
Kim was a cast member on RHOBH from 2010 until 2015. At the event, the former child actress admitted she misses being on the show and how much she loves being a grandma.
Article continues below advertisement
She also revealed she's writing an autobiography. "It'll be all about my life," she told Page Six at Bravo Con.
The mother of four continued, "I've always been spiritual, but then I really started digging in and looking at really, like, who I was, who I became and who I am today. Only time knows who I'll end up being. I'm really continuing to grow and it's been a process. Looking back at my life, every bit of it from the beginning, was very, wow. Some of the .... painful parts were tough. It's been beautiful, too. I've grown a lot."
Article continues below advertisement
At another event at the Bravo-obsessed convention, Kim opened up about her scary hospital visit she went though this past summer. She was admitted to a UCLA hospital following a "downward spiral." Paris Hilton's aunt has suffered with her sobriety issues for years and relapsed in 2015.
"I have to say that I was also very glad that I could share my sobriety journey on TV," Kim said at the panel. "There were a lot of people that were going through similar struggles that I'm so glad reached out and that I could help. I also had a recent health scare and I want people also to know that … there's times to reach out and know that there's certain things … I hope that one day I can share that with them. … I hope I can share that story as well."
Article continues below advertisement
What are your thoughts on Kim's appearance? Sound off in the comments below!