PHOTOS
Gretchen Rossi Reveals Postpartum Depression Struggles — 'I Was Really Struggling'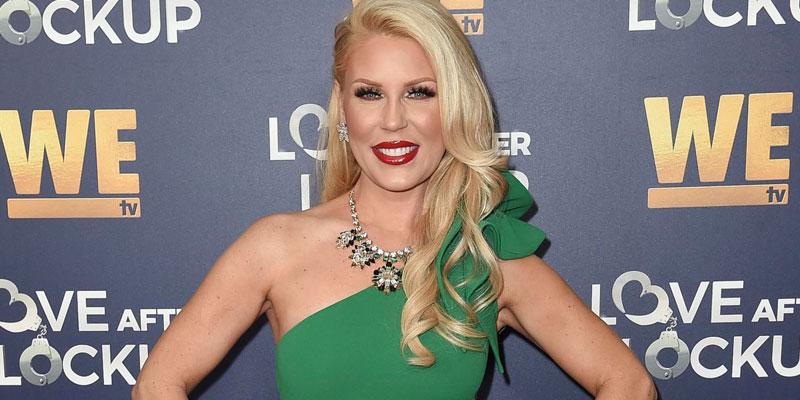 Gretchen Rossi admitted she struggled with postpartum depression after welcoming daughter Skylar on a new episode of The Doctors. The Real Housewives of Orange County star spoke candidly about the emotional turmoil she suffered after becoming a mother for the first time.
Article continues below advertisement
Gretchen, 41, gave birth to Skylar, whom she shares with fiancé Slade Smiley, on July 10, with help of IVF. The couple appeared on the medical show together on Thursday, September 26, to talk about their experiences with parenthood.
"I make a joke that I'm gonna write a book called It's All a Lie. Legitimately, I had no idea what I was in for. I just thought, 'This is gonna be great,'" Gretchen said. "You see Instagram, you see social media, you see the media making it look like it's so perfect, and you just sit there and breastfeed your child and you look magically into their eyes. It was nothing like that."
Article continues below advertisement
The Bravo star admitted that she "went through a difficult period." She said, "I realize now, I was depressed, and I had a lot of anxiety." She made an appointment with her doctor to figure out what was really going on.
The mother of one explained that she "really wasn't connecting with Skylar at the very beginning. She added, "Then I came to realize when I went to my pediatrician's appointment and I was crying and broke down in that appointment, and my pediatrician said, 'You know, Gretchen, I think maybe you need to think about the fact that you might have some serious postpartum.'"
Article continues below advertisement
However, the reality TV personality refused to believe she had the illness. Gretchen said that she had always been a very positive person.
"I was really struggling, and I was having an internal conflict with the fact that I had this beautiful, amazing miracle baby — literally, she was a miracle for us — and I just was having a hard time compartmentalizing how to manage my life now with this new baby," she continued.
Article continues below advertisement
Gretchen has been very open with the trials and tribulations of being a new mom. She struggled with breastfeeding and candidly described the immense pain she had on Instagram. "Breastfeeding has been no where near this magical as I imagined in my head," she wrote. "I have cried so many times from being frustrated, from being beyond exhausted, from the pain and horrible sore nipples...from the guilt of feeling like 'I don't want to do this anymore because it is uncomfortable, exhausting, painful, takes way too much time, and quite honestly was not anything like I imagined in my head.'"