PHOTOS
Kelly Dodd Reveals She's Suffering From An Autoimmune Disease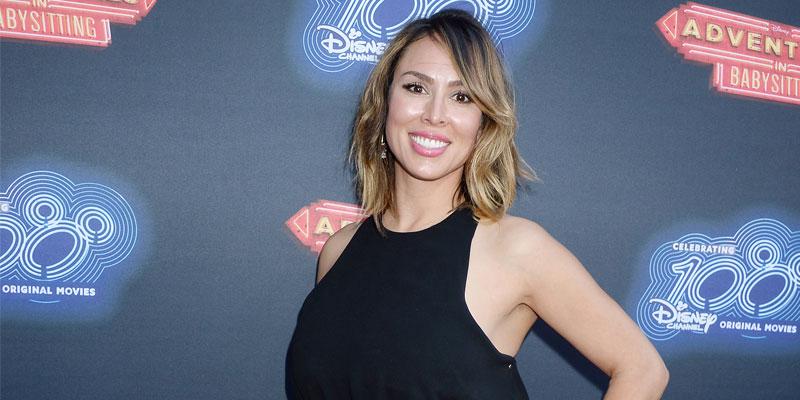 Kelly Dodd revealed she underwent microblading on her eyebrows and she confessed that she is suffering from Hashimoto's Disease. The Real Housewives of Orange County star shared a side by side photo of her thinning eyebrows
Article continues below advertisement
Kelly, 44, posted a closeup shot of her eyebrows on January 17 on Instagram. She thanked her aesthetician at San Francisco's permanent makeup clinic, True U Aesthetics, for helping fill in her brows. "My best friend @mishenko11 did my microblading in San Francisco she is the best come see her @trueuaesthetics for permanent ? makeup she's the best!!" Kelly gushed in her caption.
One fan commented, "Very pretty. When distal 1/3 of eyebrows thin out u might have thyroid imbalance. Usually hypothyroid. Test all thyroid hormones not just TSH. You'll be fine. (Never every be on T4 (Synthyroid alone) it must always be rx w T3 as well."
Article continues below advertisement
Kelly replied back, "Omg. I have Hashimoto's. How did you know that?" The Mayo Clinic describes hypothyroidism as "a condition in which your thyroid gland doesn't produce enough of certain crucial hormones." Symptoms include hair thinning, weight gain, fatigue and bloated faces. Hashimoto's is along the vein of hypothyroidism and is explained as "a condition in which your immune system attacks your thyroid."
Another user commented, "@kellyddodd .... Bring awareness to it! I'am hypothyroid... 97% of Hypothyroid is Hashimotos...I'm balancing my vitamin/mineral deficiencies and have felt better although my hair is starting to fall out?." "I have Hashimoto's as well," another fan agreed. "Your eyebrows are beautiful but outer third before microblading show Hashimotos." Some fans suggested she take thyroid replacement medications to help her manage her disease. "I have it to @kellyddodd I think she is saying when the eyebrows have uneven hair spots," another said. "Thyroid replacement is only the first step. Supplements are key."
Article continues below advertisement
The Positive Beverage CEO previously underwent another procedure. On January 13, Kelly shared the results of her chemical peel and "mini facelift." Her doctors gave injections around her jawline to make her face more defined. Kelly posted several videos on her Instagram Stories from her doctor's visit. "So Jessica did a VIPeel on me and look at all that. I mean it's bad, it's disgusting," Kelly said as she panned the camera to show her flaky skin. "Now she's doing a hydrofacial on me so I'm going to have nice, fresh skin after we're done."
The Bravo star also shared a snap of her aesthetician injecting her jawline. "Kat's injecting my face right now and she's doing it with Bellafill. Look at how this is more defined," Kelly noted while pointing to her face. "So I got like, a mini facelift without a facelift."