PHOTOS
More Plastic Surgery: Jennifer Aydin Reveals She Got A Tummy Tuck Two Weeks Ago!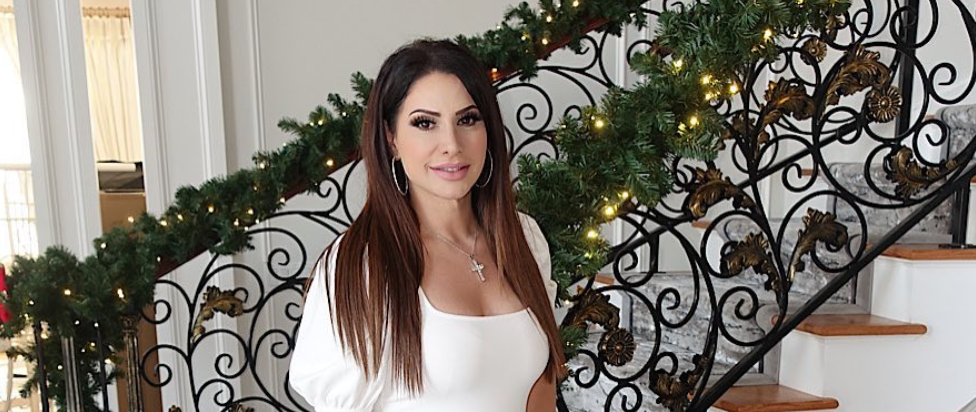 Jennifer Aydin is still recovering after her tummy tuck two weeks ago. The Real Housewives of New Jersey star underwent the procedure last month and she opened up about her health following the surgery.
Article continues below advertisement
Jennifer, 42, previously went under the knife for liposuction, a breast reduction and a lift. The mother of five recently dropped 25 pounds and went down two dress sizes.
"I feel greet," she told People on December 5. "I'm still wearing my compression garment and it's protocol for traumatic surgery like tummy tuck."
Article continues below advertisement
Her husband, Dr. Bill Aydin, performed the surgery and while the Bravo star was initially worried about her husband operating on her, she said she felt "fortunate" enough to be in the care of his colleagues. Jennifer added, "He said, 'No one is going to take the meticulous time that I will.'"
When asked what inspired her to undergo and a "Mommy Makeover" procedure, the reality star responded, "I started off with my breast reduction and lift because last season I saw myself on camera on the Real Housewives of New Jersey and it was always a problem for me to find clothing and it was disproportionate. I wasn't done having kids and my thing was to not have any plastic surgery."
Article continues below advertisement
"I wanted to wait until I was done having kids and I wanted to make sure the recovery time wasn't taken away from my kids," she continued.
On November 23, the New Jersey native took to Instagram to share with her fans a video from the hospital. She explained her decision to get a tummy tuck in her caption when she wrote, "I've decided to let you guys in on a personal decision that I've been contemplating with ever since I had my fifth child. A tummy tuck. It wasn't an easy decision. To be honest, I was scared, scared to bite the bullet and actually do what I said I was going to do all these years. You know how sometimes we just talk shit. But for me, Especially now, since I've lost so much weight, I have a lot of excess loose skin that can only be removed with surgery. #plasticmakesperfect."
What are your thoughts on Jennifer getting a tummy tuck? Sound off in the comments below!