PHOTOS
Melissa Gorga Says She Has A 'Gut Feeling' That Teresa Giudice Will Not Stay With Husband Joe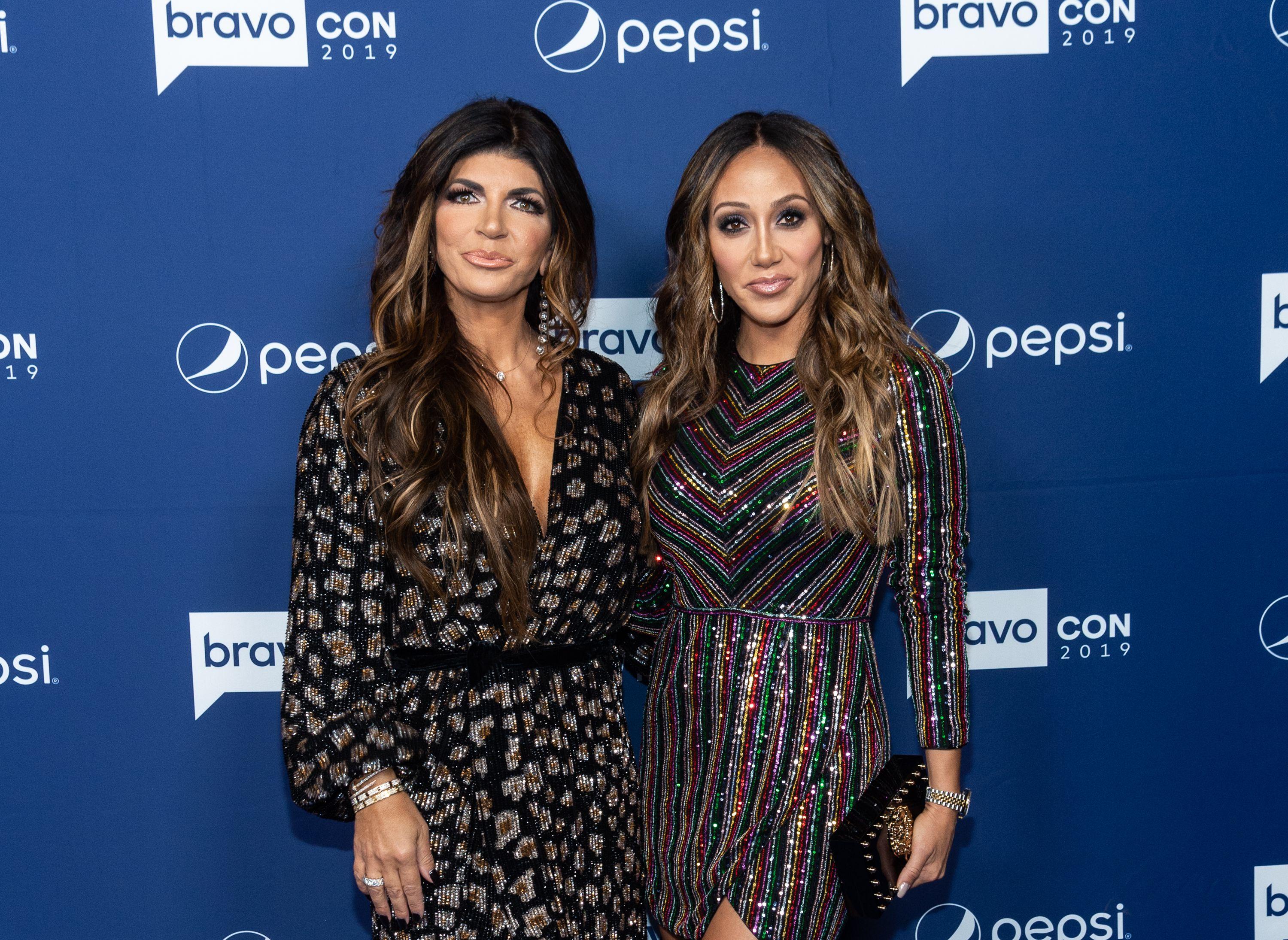 Things have been rough between Teresa Giudice and her husband Joe due to his ongoing deportation case. Her Real Housewives of New Jersey costarMelissa Gorga spoke candidly on the current state of their relationship on the newest episode of their Bravo reality show.
Article continues below advertisement
In a clip for the upcoming episode, Melissa, 40, admitted she doesn't think Teresa and Joe, both 47, will stay together much longer. While the two women relaxed at the beach in the clip, the Skinny Italian authorshared her fears for Joe and her marriage.
Article continues below advertisement
"They're supposed to make a decision about the appeal any day now. I hope it's a good outcome. I want it to be a good outcome for my daughters because they need daddy home," Teresa said "Audriana, she's 9. He's been gone since she was 6."
Teresa and Joe also share daughters Gia, 18, Gabriella, 15, and Milania, 14. The couple tied the knot in 1999 and celebrated their twentieth wedding anniversary in October.
Article continues below advertisement
"I'm about to start crying right now...Obviously you're fighting very hard for him and for your daughters. But do you think he will win?" Melissa asked Teresa. The mother of four asked her sister-in-law if she thinks Joewill win his deportation case. "I want him to come home, but I do think they're gonna make an example out of him," Melissa replied.
"I just want to be happy again. I haven't been happy in so long," Teresa said, on the verge of tears. "You know what I think will happen," Melissa told her. "I feel like whether it's with Joe or not with Joe, I honestly feel there is a f***ing rainbow at the end."
Article continues below advertisement
The Love Italian Style: The Secrets of My Hot and Happy Marriage author opened up more during her confessional where she revealed that she doesn't think Joe and Teresa will stay married. "I would never say to Teresa, 'Hey, you're never going to end up with Joe.' My gut feeling is that Teresa will end up moving on."
The Real Housewives of New Jersey airs on Bravo Wednesdays at 8 p.m.
What are your thoughts on what Melissa had to say? Sound off in the comments below!