PHOTOS
Rihanna Is Coming Between Beyonce And Jay Z And Causing Issues In Their Marriage!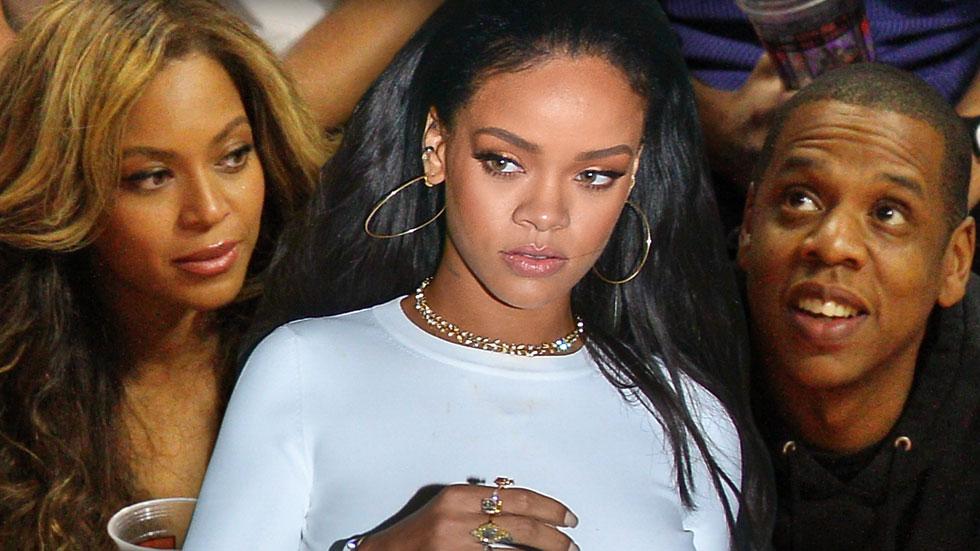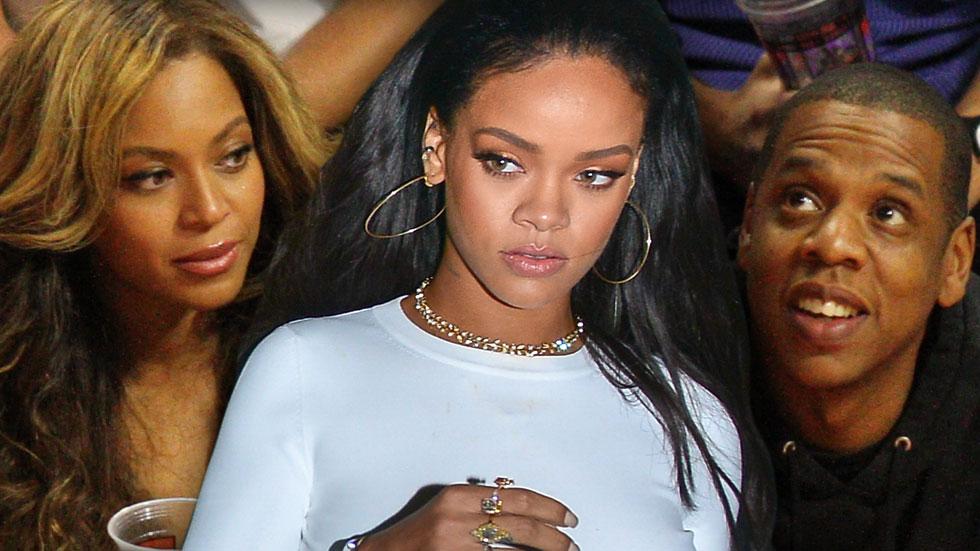 Article continues below advertisement
The 57th Annual Grammy Awards arrivals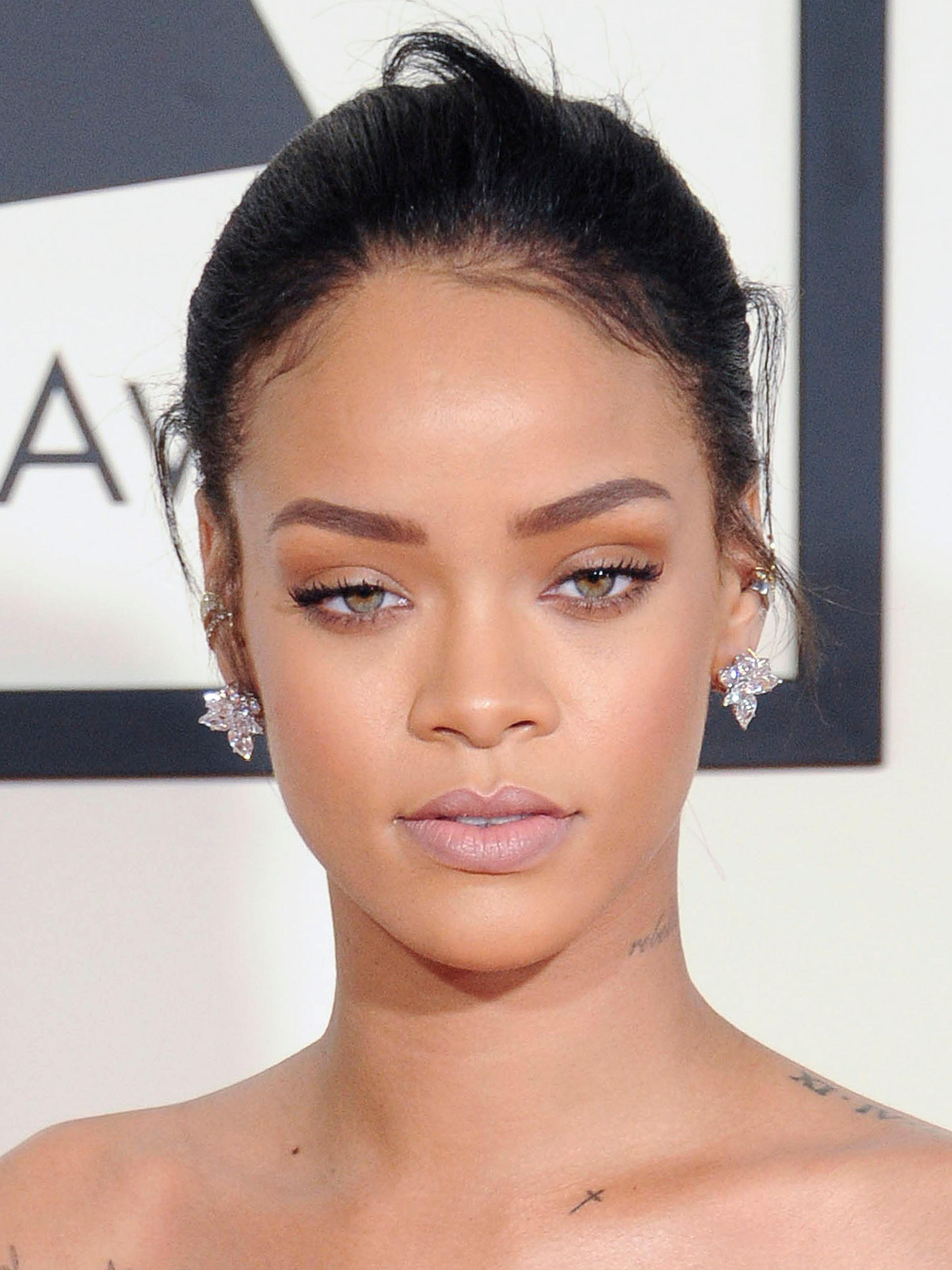 The power couple has dealt with a lot—from rumors about Jay Z cheating to their infamous elevator fight with Solange last May, but while they have crossed a number of hurdles, RiRi may be the biggest one yet.
Jay-Z and Beyonce sit courtside at the Brooklyn Nets game against the Houston Rockets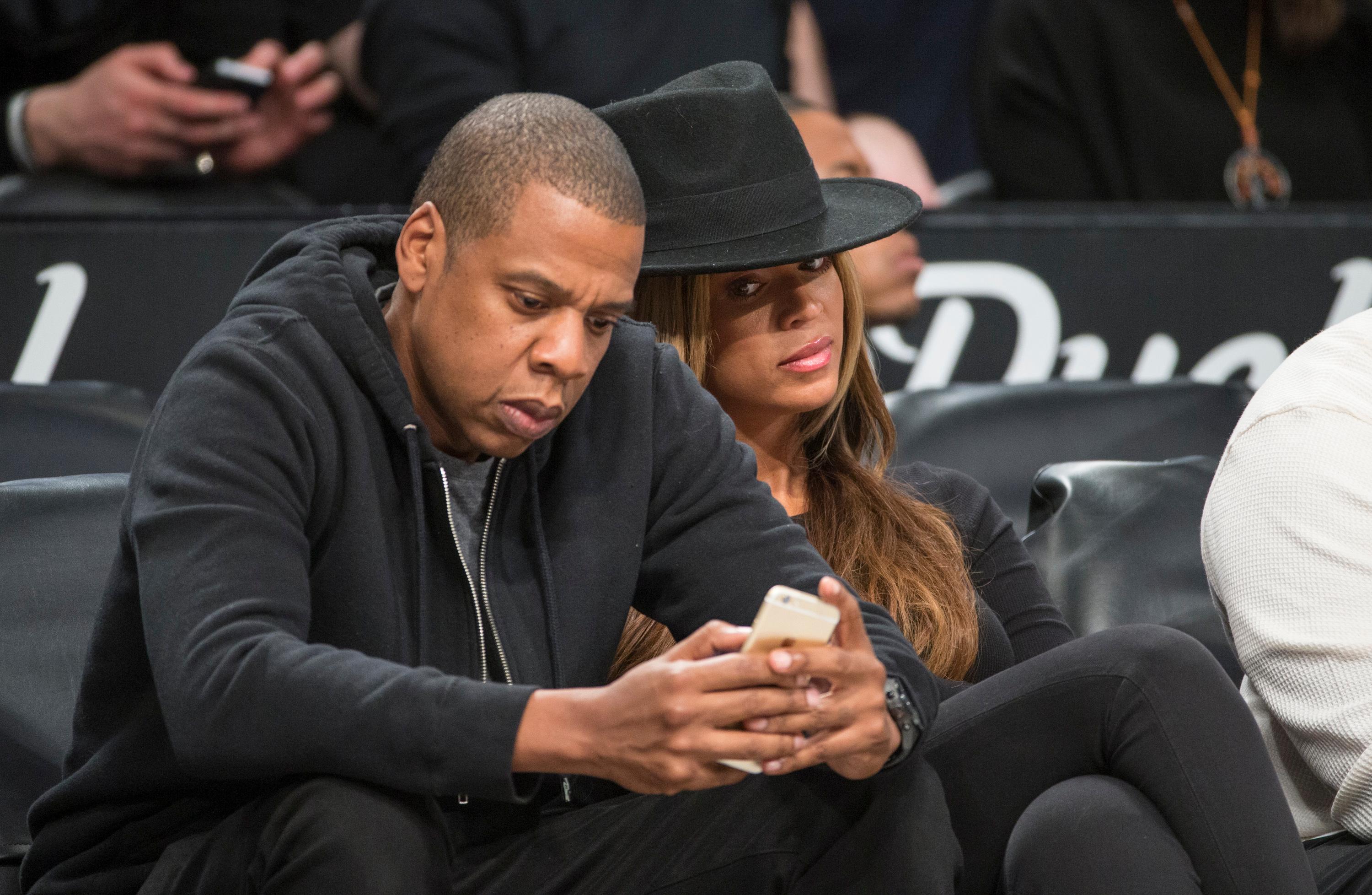 During their West Hollywood dinner, Jay kept texting on his phone, and according to a report, "Bey demanded to know who he was texting with, and when he finally admitted it was about Rihanna, she ripped into him." The rest of their dinner was awkward and "they did not seem happy."
Article continues below advertisement
Beyonce and Jay-Z are courtside at the Los Angeles Clippers Vs Brooklyn Nets Basketball game at the Staples Center in Los Angeles, CA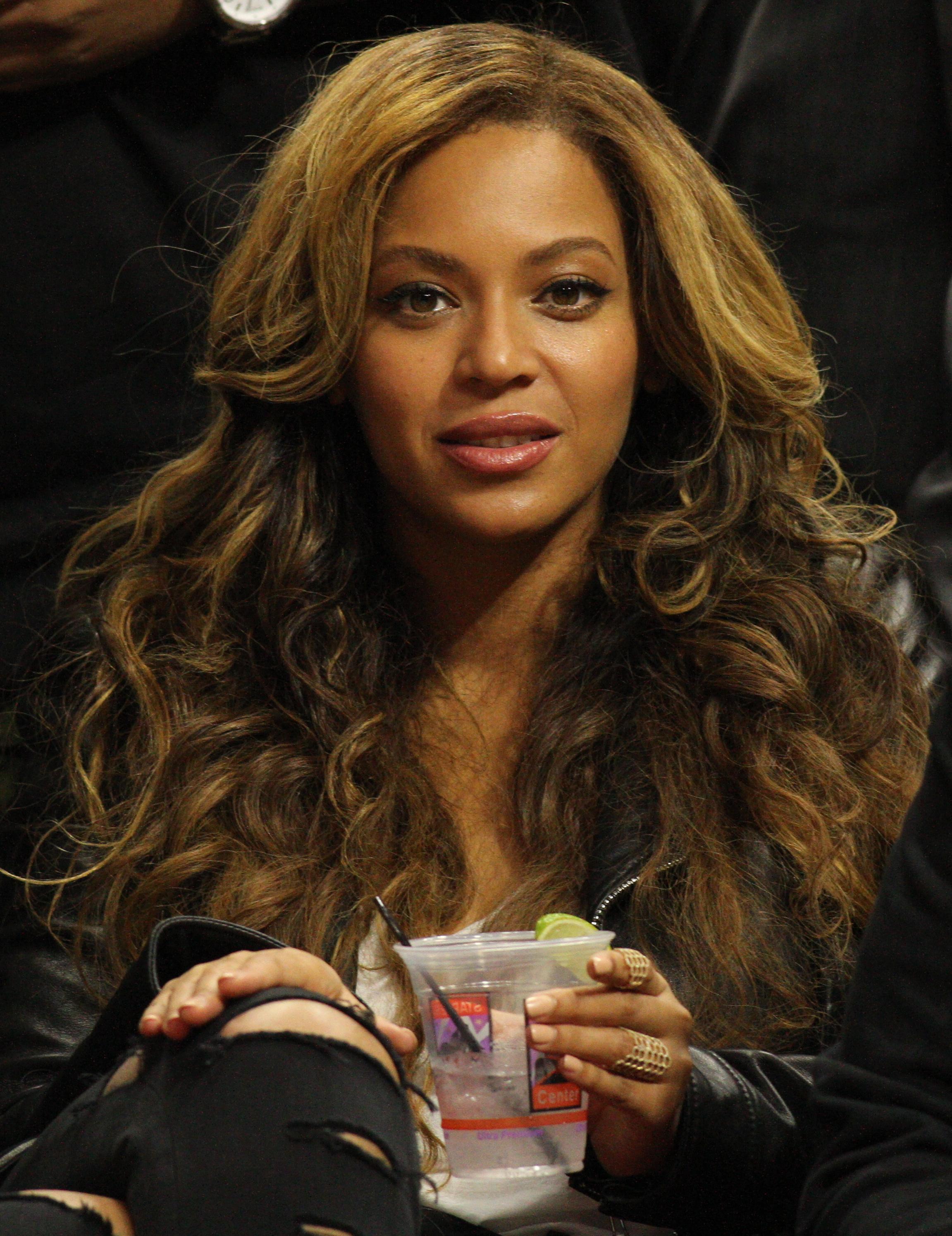 Now, "Beyonce wants Rihanna out of the picture and away from her husband. Beyonce's always viewed her as a threat and has had a nagging suspicion there's more to their relationship." RiRi staying away from Jay probably won't happen anytime soon though, as he manages her and is a huge part of her success.
Article continues below advertisement
Beyonce rocks her signature look at the 57th Annual Grammy Awards in a plunging beaded floor-length custom Proenza Schouler gown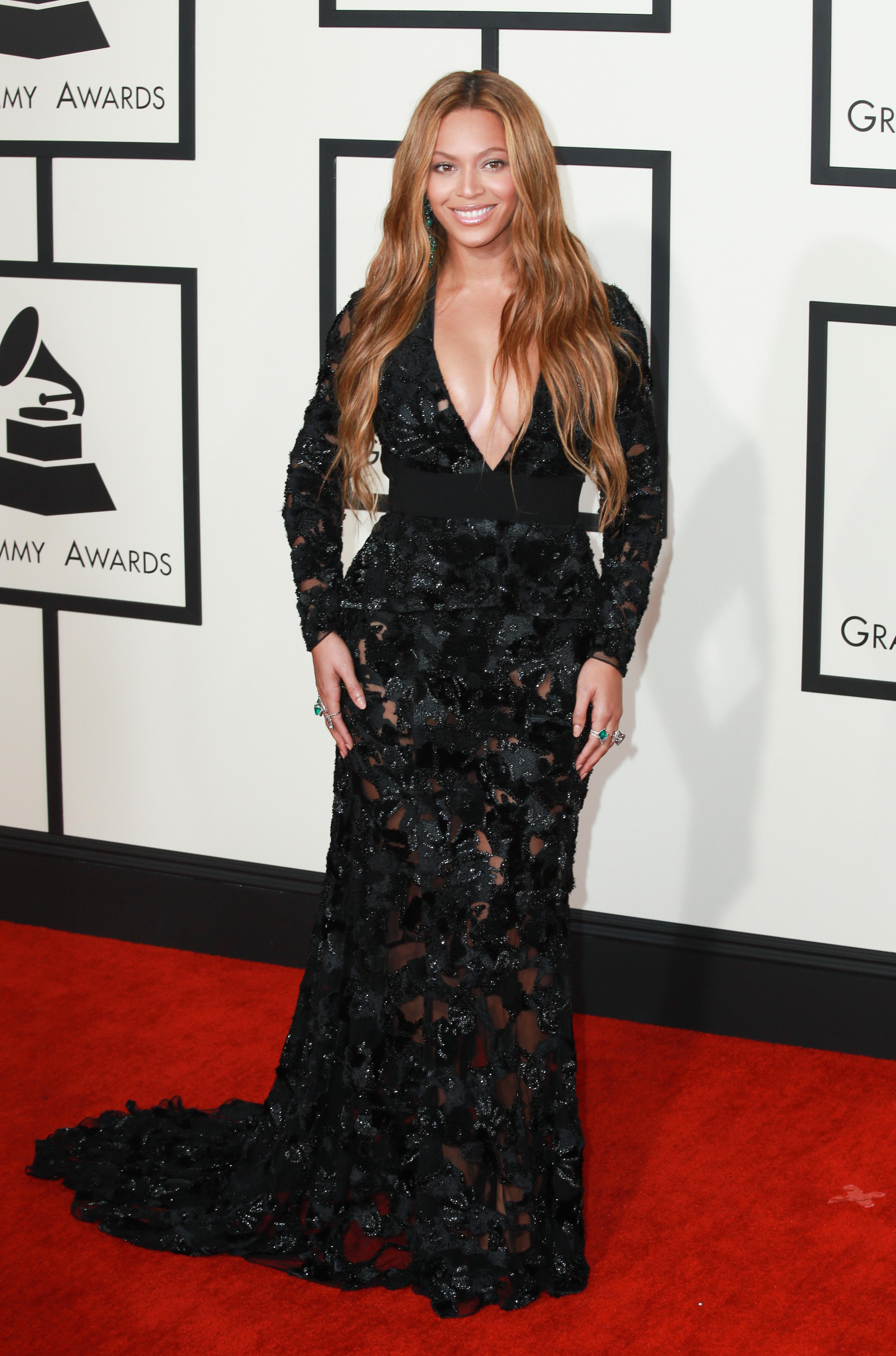 And to add insult to injury, "Bey thought getting pregnant would solve some issues but that hasn't worked out yet—and now she's having second thoughts about whether bringing a second child into such a volatile environment is really such a good idea." Aw! We really want a sibling for Blue Ivy. The family even moved to Los Angeles to try and start a new life on the West Coast after years of living in New York. But that has only added to their issues.
See More: Jay Z And Rihanna Have A Secret Meeting
Article continues below advertisement
Jay-Z and Rihanna pose together as they both sit ringside for a boxing card at Madison Square Garden