PHOTOS
Rihanna Covers Her Stomach At The Fenty Party In Paris Amid Rumors She's Pregnant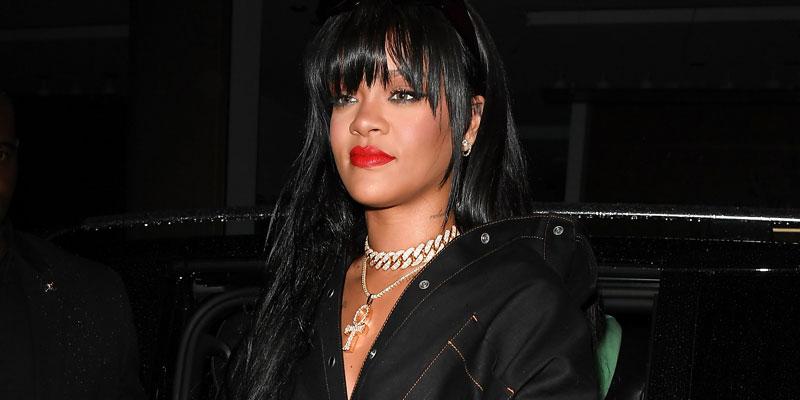 Rihanna seemed to be making an effort to cover her midsection as she made her way into the Fenty party during Paris Fashion Week on Thursday, September 27. Rumors have been swirling that the singer is pregnant with her first child but she has yet to publicly address the speculation.
Article continues below advertisement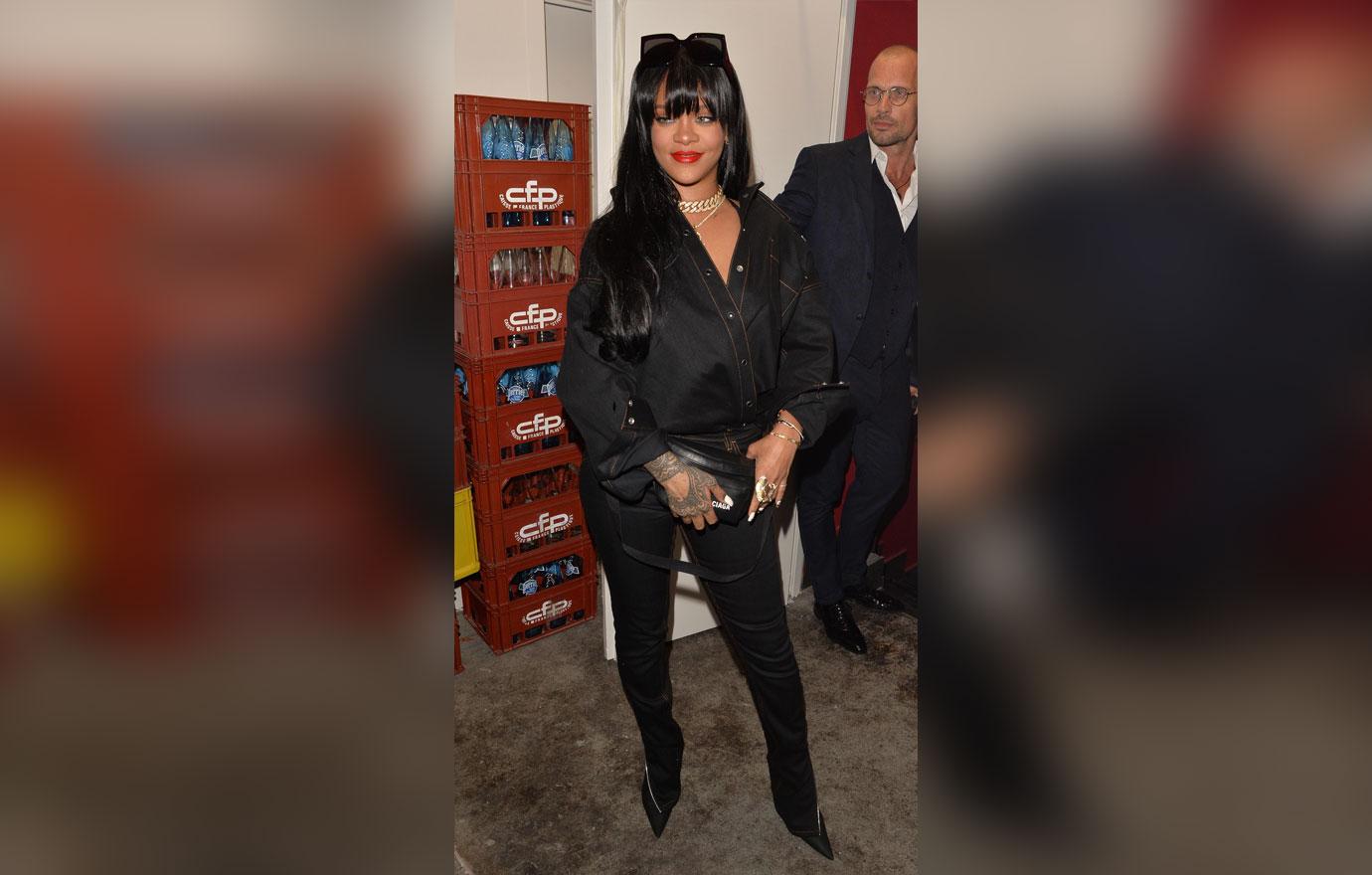 Rihanna, 31, dazzled in a black denim pantsuit and heels. She rocked a bold red lip and accessorized with an oversized handbag and diamond jewelry. Fans have noticed that she has been wearing looser-fitting clothes and darker colors in recent weeks, possibly in an effort to disguise a baby bump.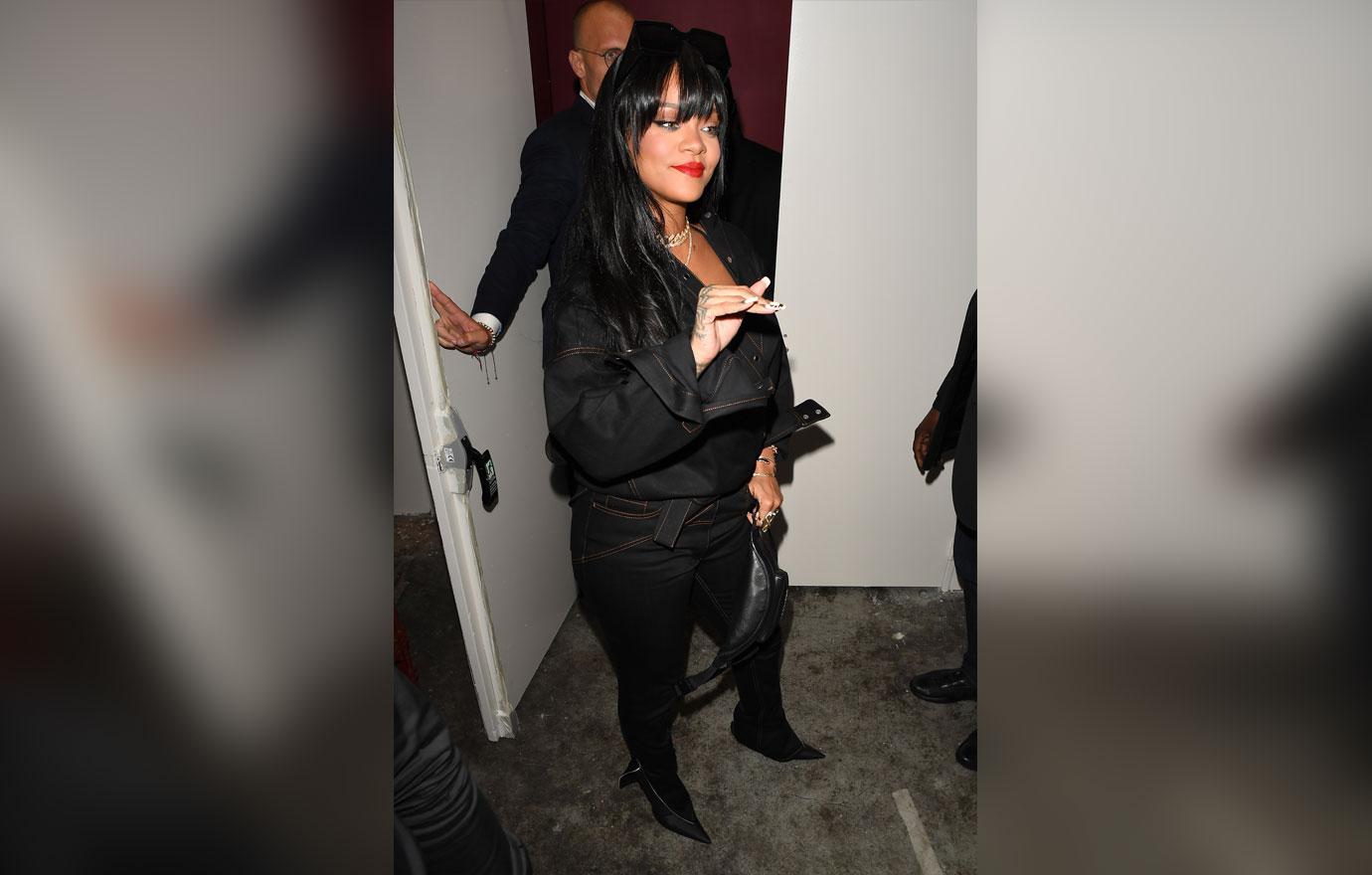 The "Stay" songstress posted an Instagram of herself before heading out in the city and she held a clutch strategically in front of her stomach in the shot. "Quit hiding that belly!" one of her followers wrote in the comments section. "She is trying to cover this baby bump by any means. She's doing a good job of it too!" another added. "If she doesn't announce this pregnancy soon I'm gonna explode. I can't wait a minute longer," a third noted.
Article continues below advertisement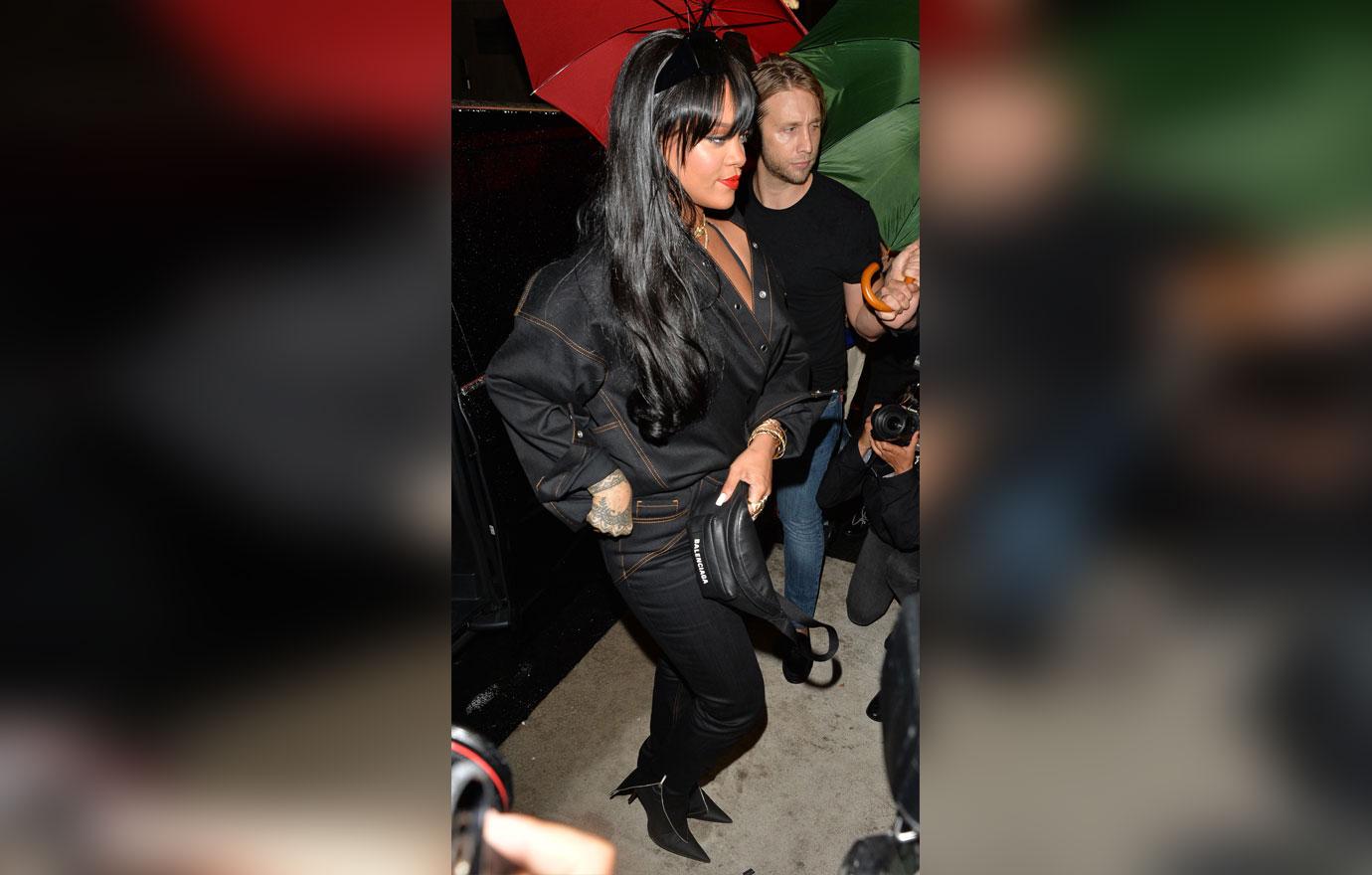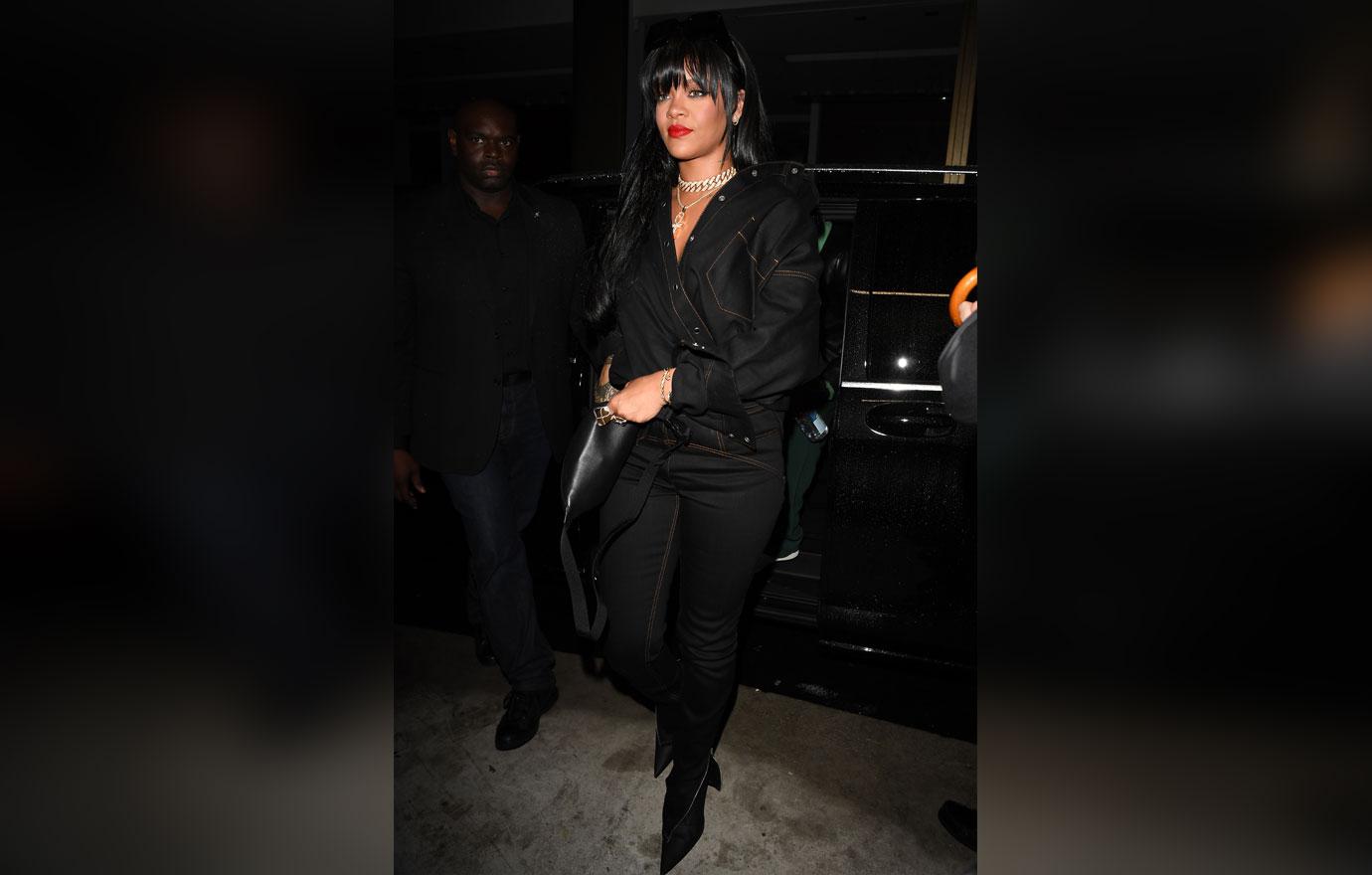 Article continues below advertisement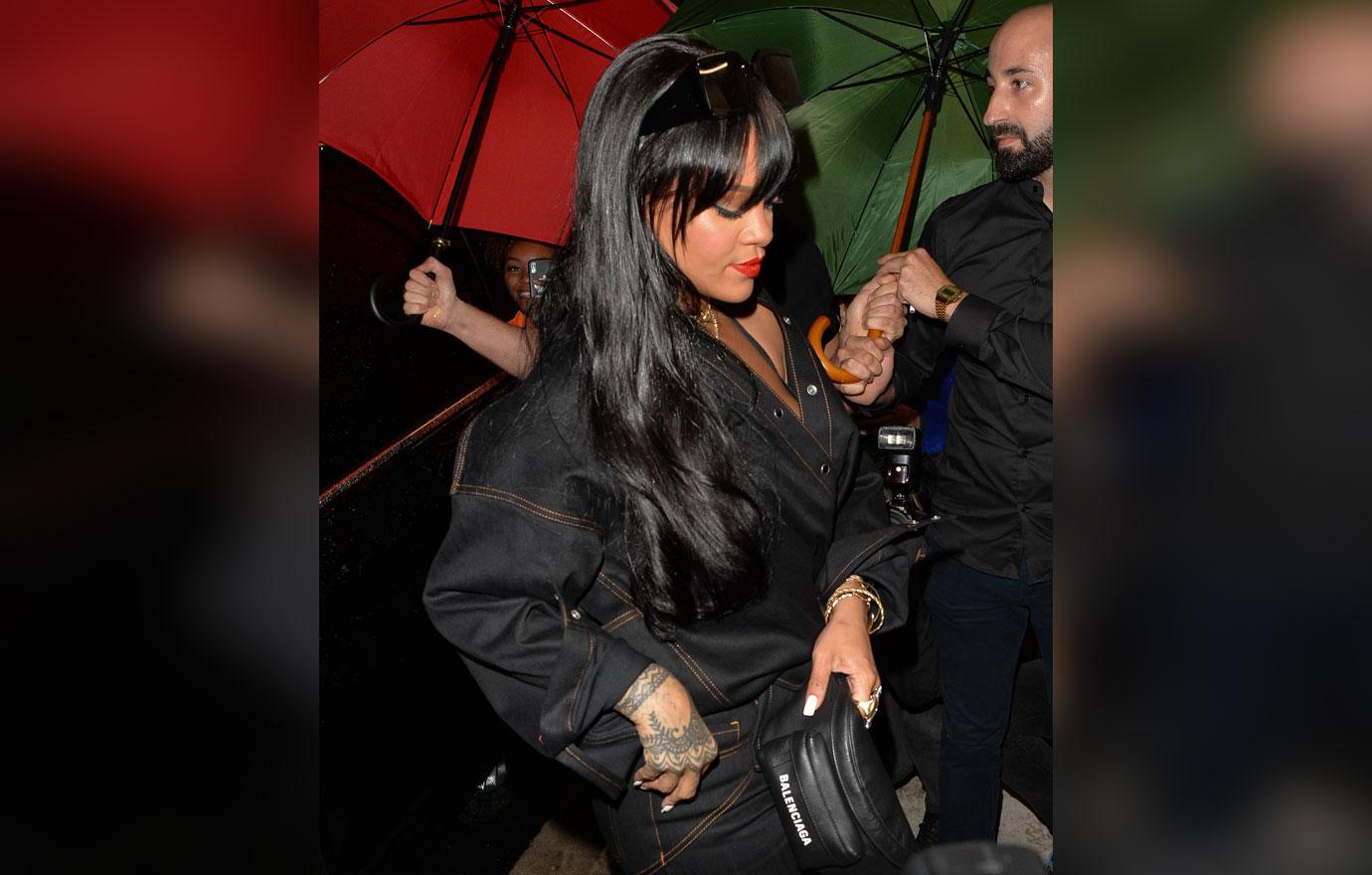 The "No Guidance" crooner might want to give up already because Rihanna gushed over her beau in a rare interview with Elle in June 2019.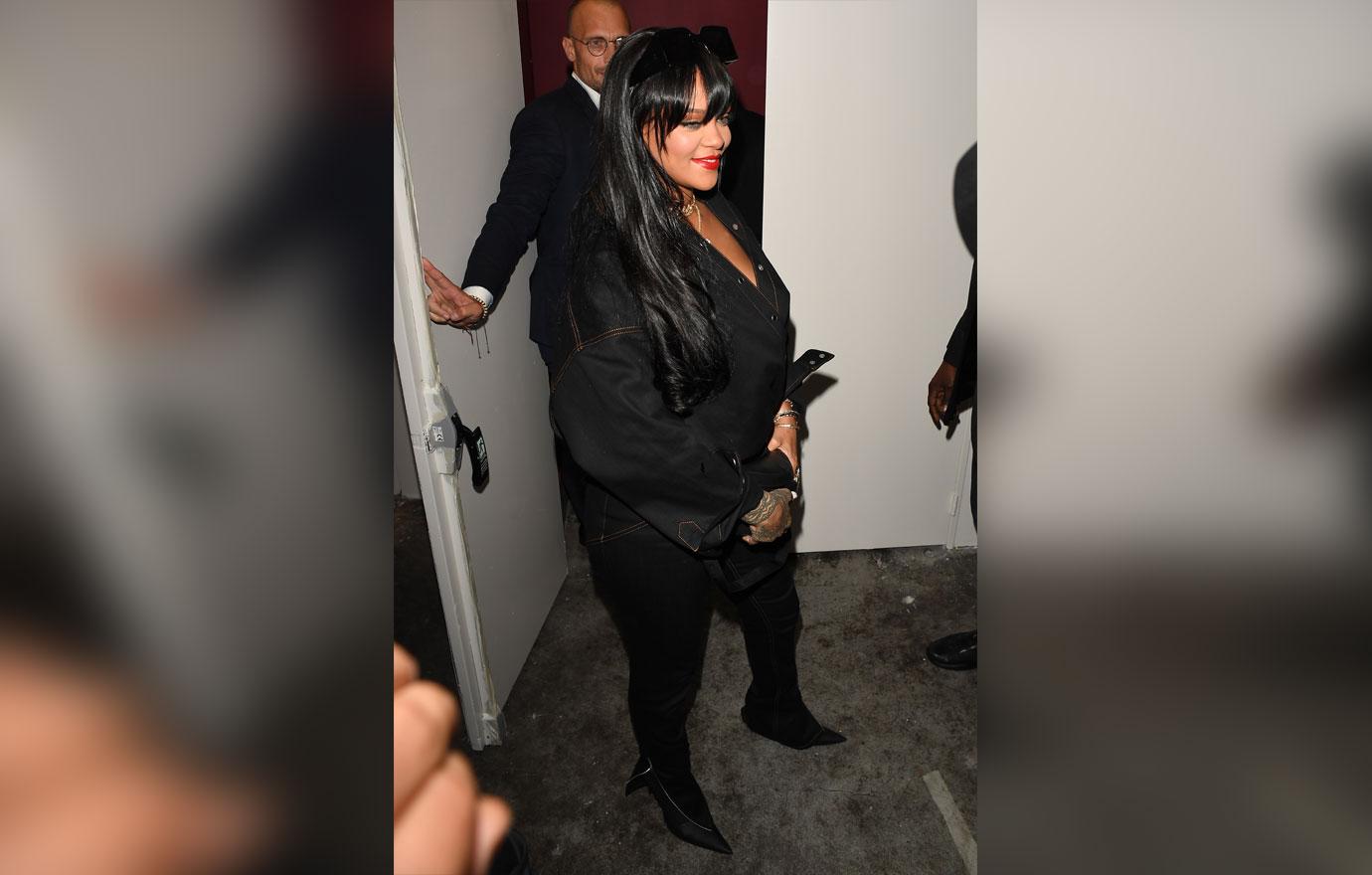 "It's only the last couple years that I started to realize that you need to make time for yourself, because your mental health depends on it. If you're not happy, you're not going to be happy even doing things that you love doing. It'd feel like a chore. I never want work to feel like a chore. My career is my purpose, and it should never feel like anything other than a happy place. I've made little things a big deal, like going for a walk or going to the grocery store. I got into a new relationship, and it matters to me. It was like, 'I need to make time for this.' Just like I nurture my businesses, I need to nurture this as well. I'll shut things down for two days, three days at a time. On my calendar we now have the infamous 'P,' which means personal days. This is a new thing," she said.
Article continues below advertisement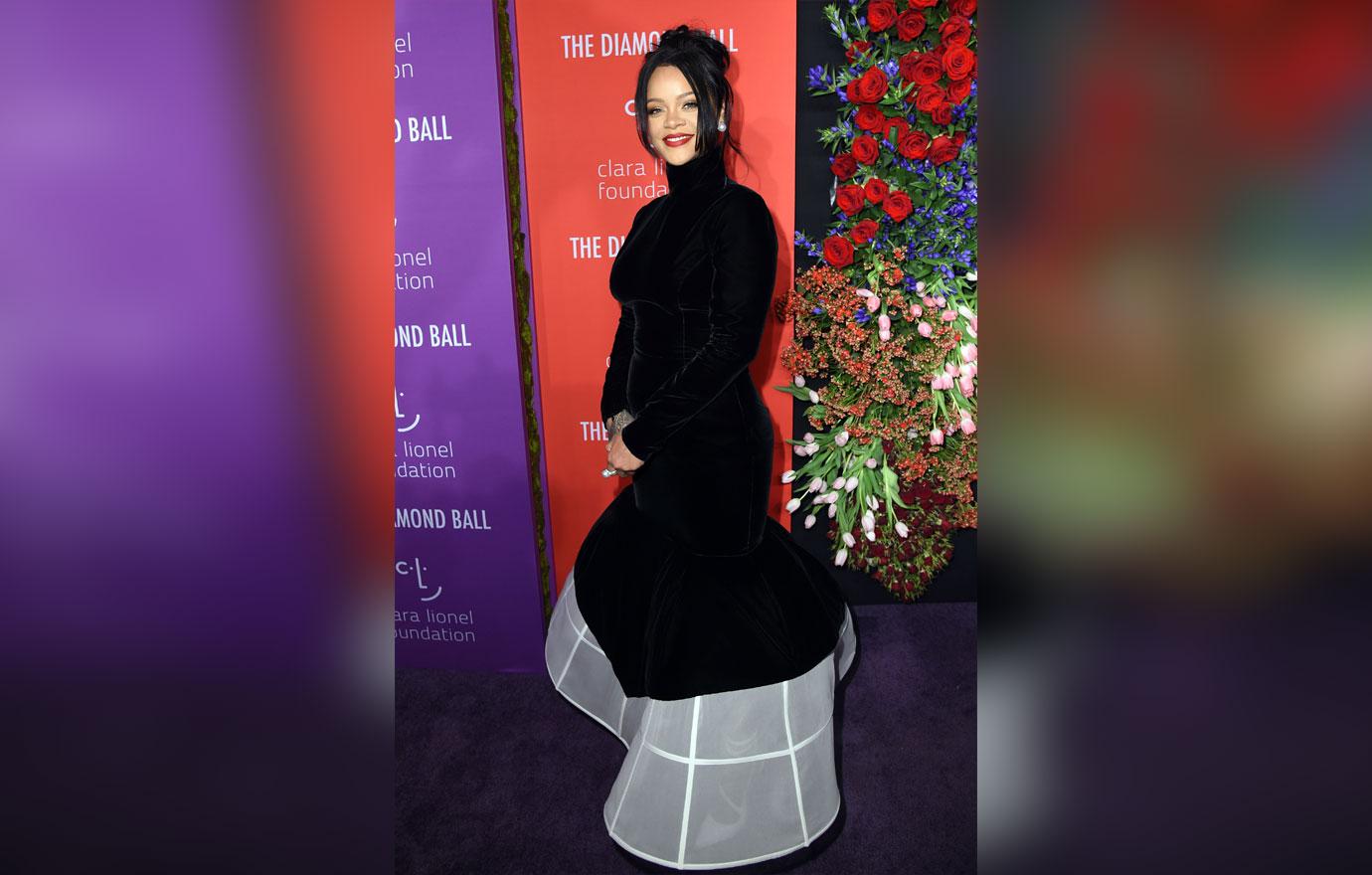 Do you think Rihanna is secretly pregnant? Sound off in the comments below!