PHOTOS
Rihanna Looks Glum At LAX After Her Fun Vacation In Hawaii!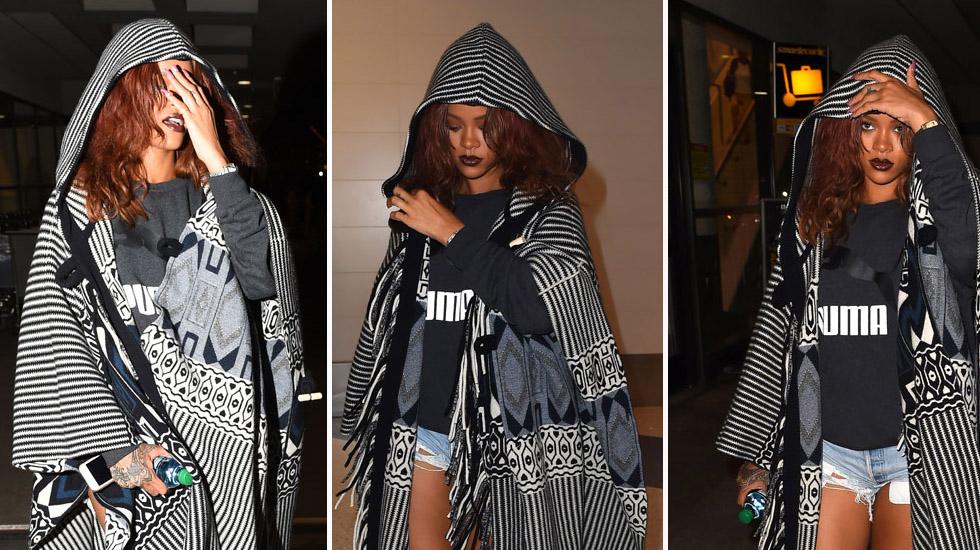 rihanna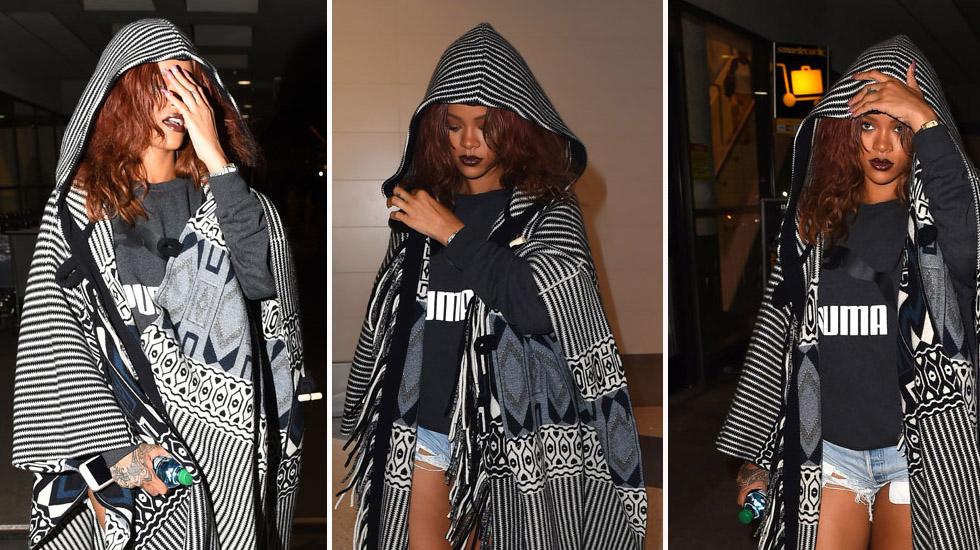 Rihanna didn't look too happy as she made her way through LAX airport this week, and we really cannot blame her. The singer was just partying it up in Hawaii, and it seems like she misses it already.
Article continues below advertisement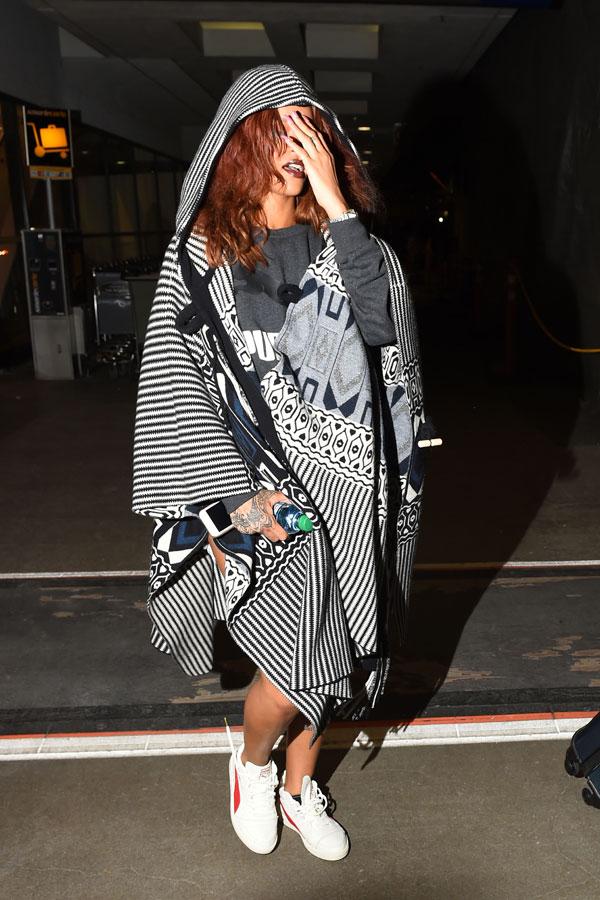 As she made her way past fans (and tons of cameras), RiRi covered her face, but it is definitely hard to miss her in that get up!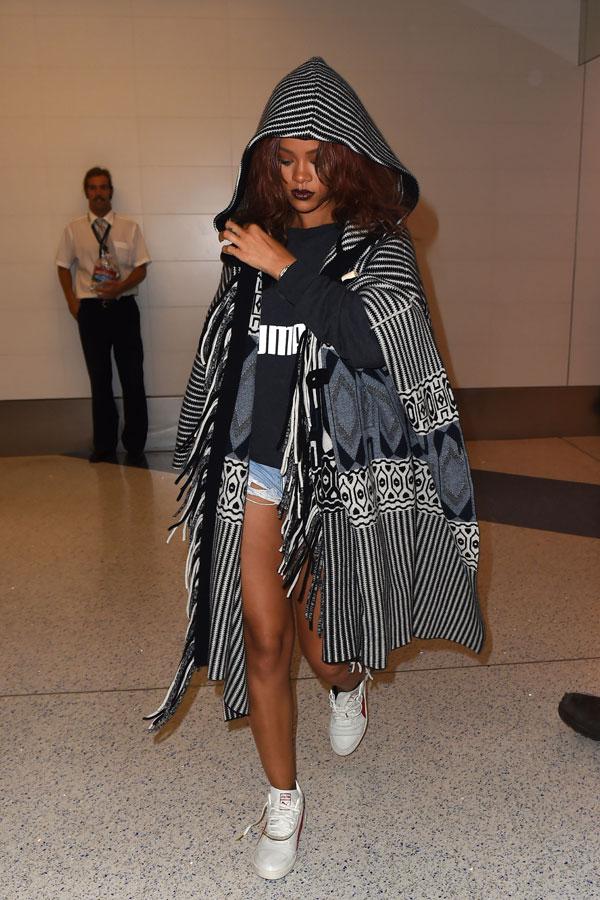 The singer was still the center of attention in this hooded poncho, which she wore over a Puma shirt, sneakers, and cut-off jean shorts. If you're wondering why she's rocking so much Puma, it is because she is the Creative Director of the brand, and has been since December.
Article continues below advertisement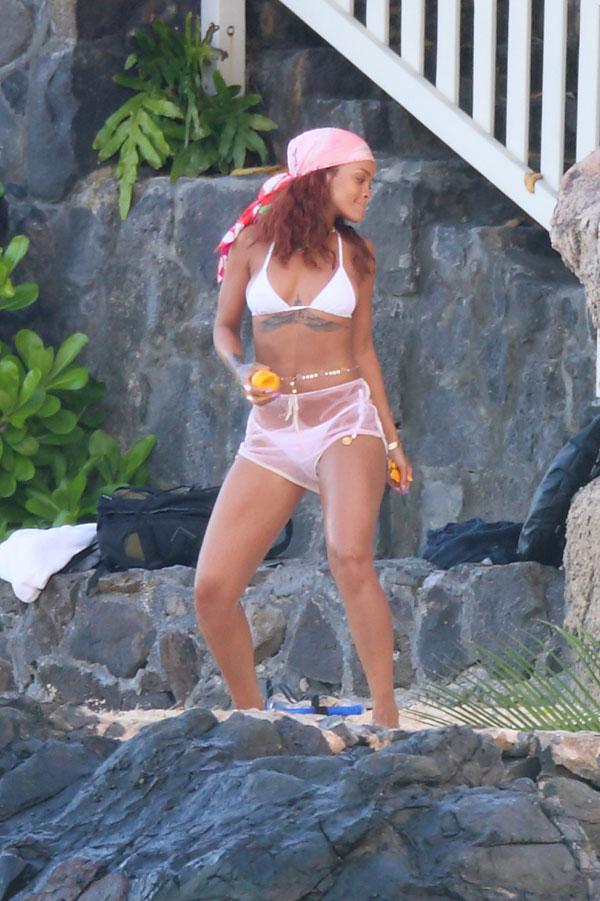 Back in Hawaii, RiRi was living it up, as she hung out on a huge boat with some friends and visited a private area, where she enjoyed fresh mangos and showed off her enviable bikini body in a white two-piece bikini.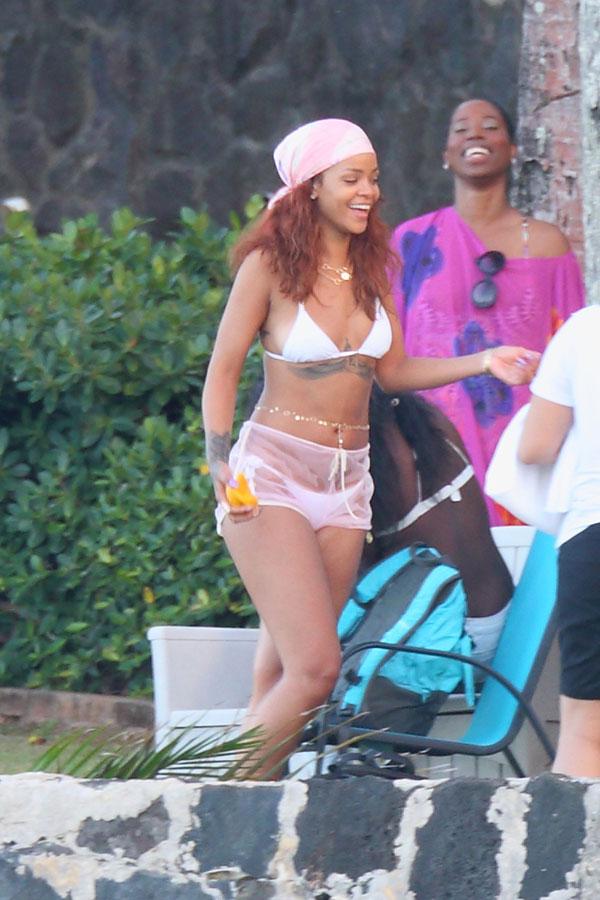 Rihanna served as a bridesmaid in her assistant and friend's wedding.