PHOTOS
Rihanna Tapes Floyd Mayweather's Mouth And Sings Along To Chris Brown At The BET Awards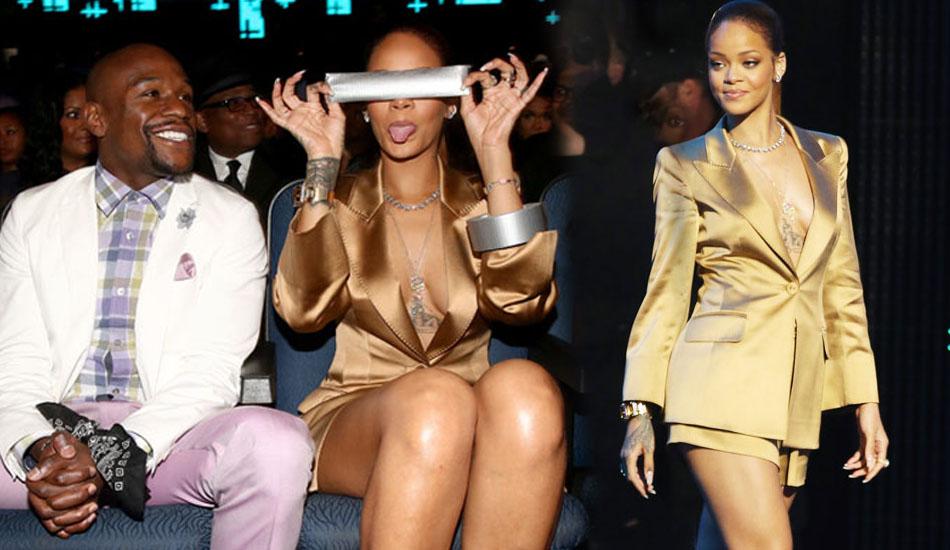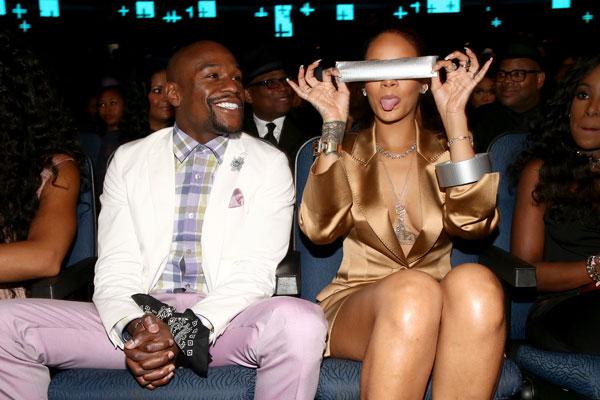 Rihanna is probably the only person Floyd Mayweather would allow to duct tape him without consequence!
Article continues below advertisement
On Sunday night, Rihanna and the boxing champ ended up seated together in the front row at the BET Awards in Los Angeles. When RiRi was spotted with duct tape, fans were confused, before later seeing a piece of tape covering Floyd's mouth.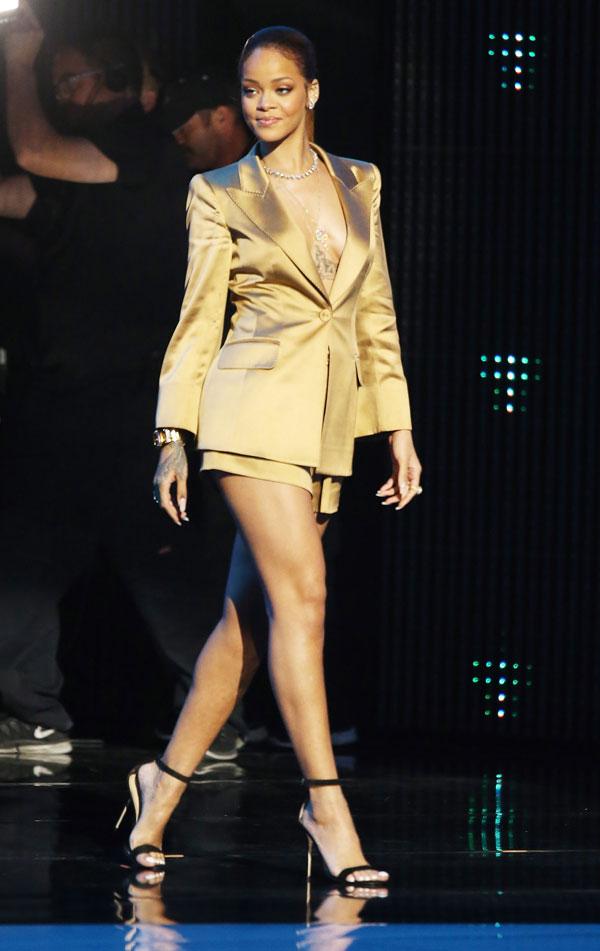 But don't worry, we now know that is was just a stunt leading up to Rihanna showing teaser clips from her highly anticipated music video for "B---- Better Have My Money," which finally premieres on Thursday.
Article continues below advertisement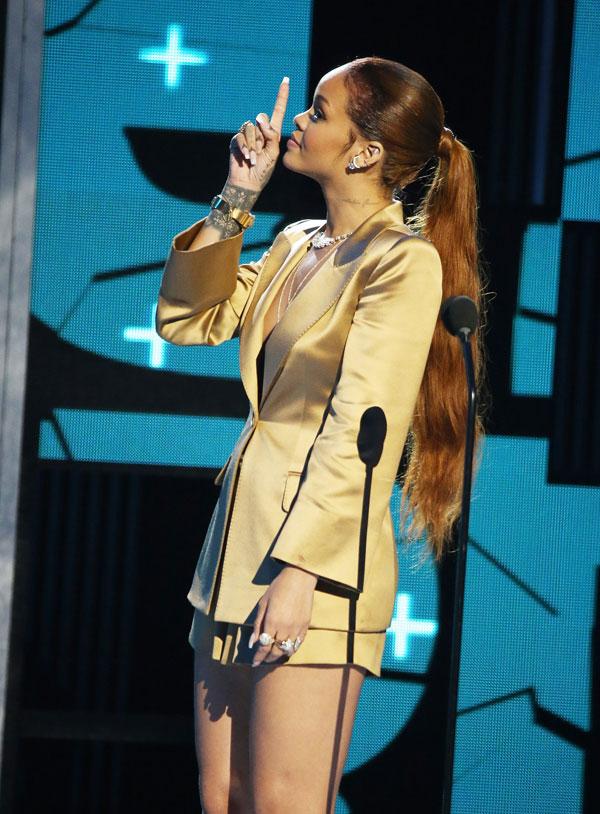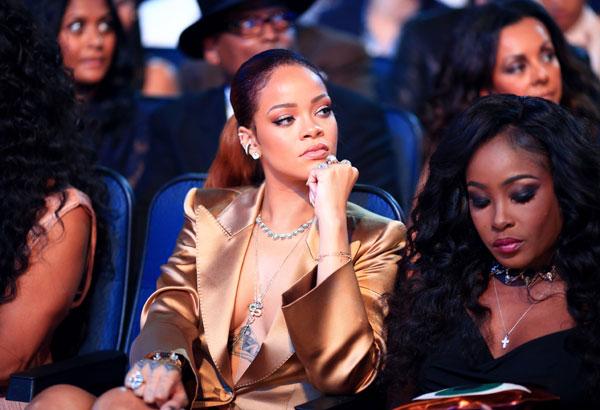 While her rumored new boyfriend Karim Benzema wasn't in attendance, Rihanna didn't seem to mind. She even sang along to Chris Brown's song "Loyal" as he performed onstage, despite their tumultuous past together.
Article continues below advertisement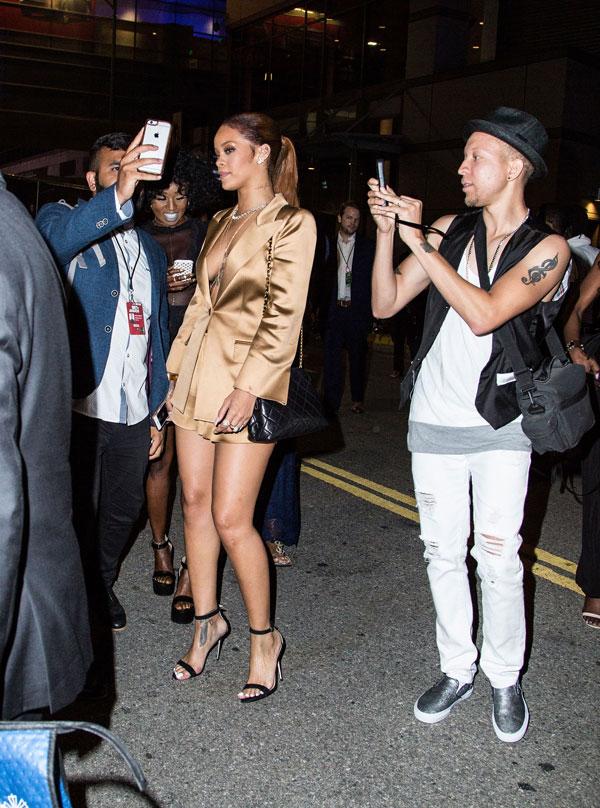 Afterwards, Rihanna posed with fans outside as she likely headed to a star-studded after party.