PHOTOS
Karrueche Tran Shows Her Bikini Body Off In Miami After Chris Brown Bashes Her On Instagram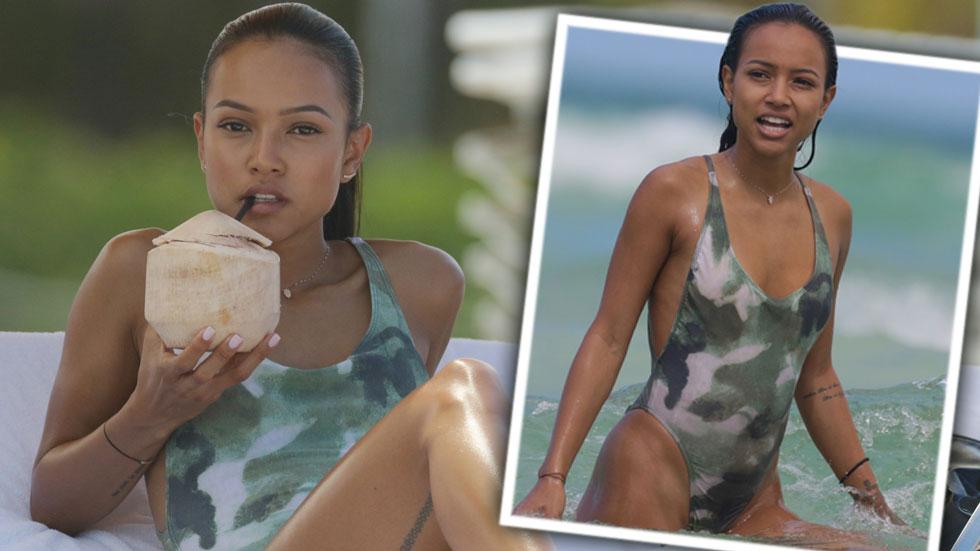 Watch: Karrueche Tran Shows Her Bikini Body Off
Article continues below advertisement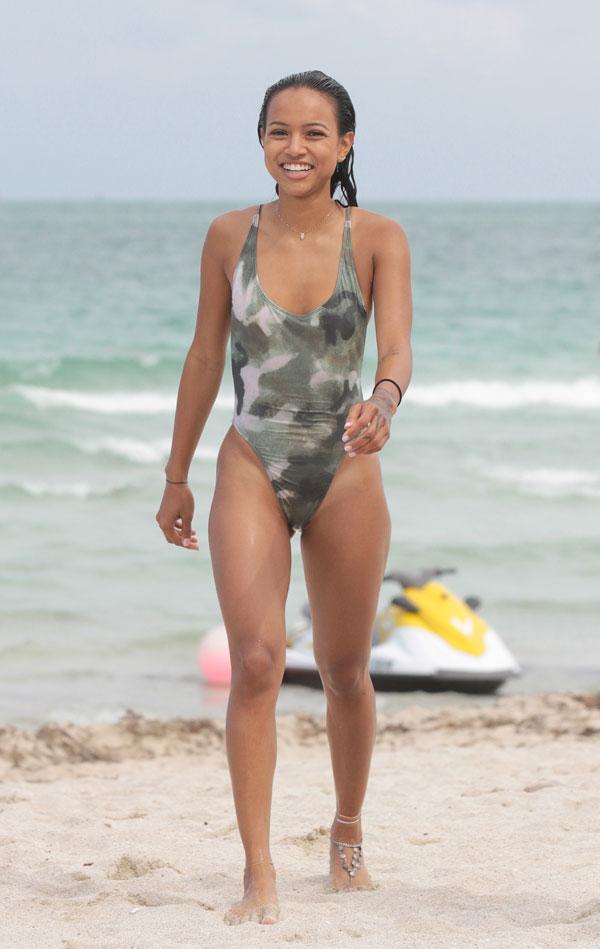 If Karrueche Tran was still reeling over Chris Brown's latest Instagram rant that was directed towards her, she definitely didn't show it while she smiled on the beach with friends.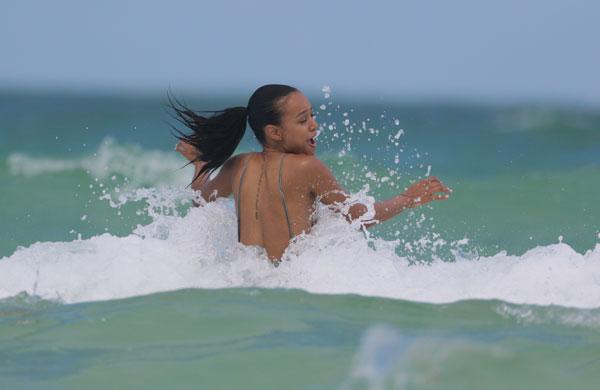 The petite beauty headed to Miami for some relaxation and time away from the drama.
Article continues below advertisement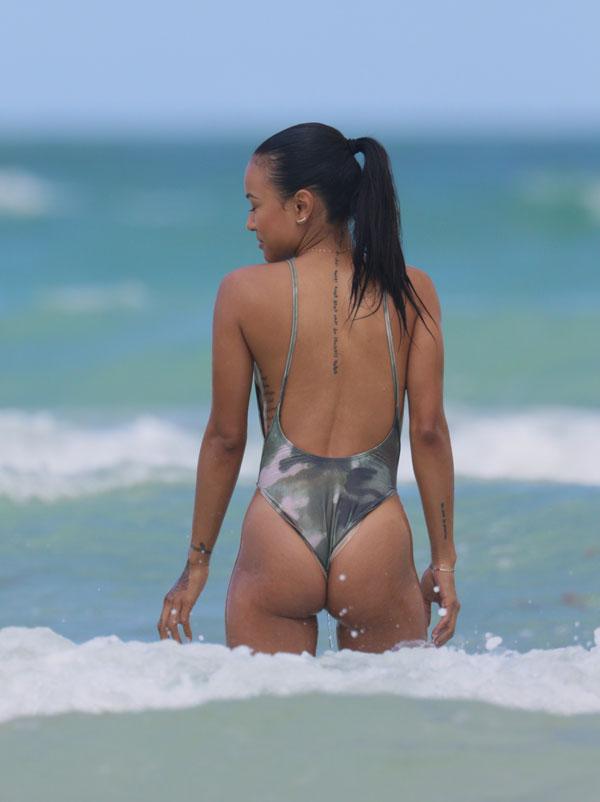 She showed off her body in a camoflauge one-piece as she vacationed at the Setai Hotel.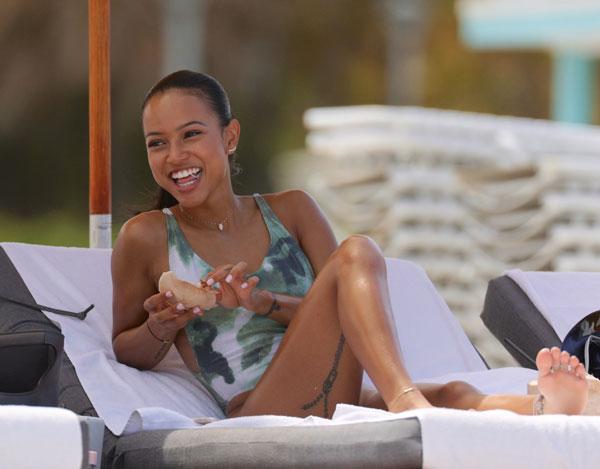 Looking like she did not have a care in the world, Karrueche smiled and sunbathed, just a day after Chris blasted her on his social media account. He was apparently upset about an interview she did, since she was asked a question about him and answered honestly.
Article continues below advertisement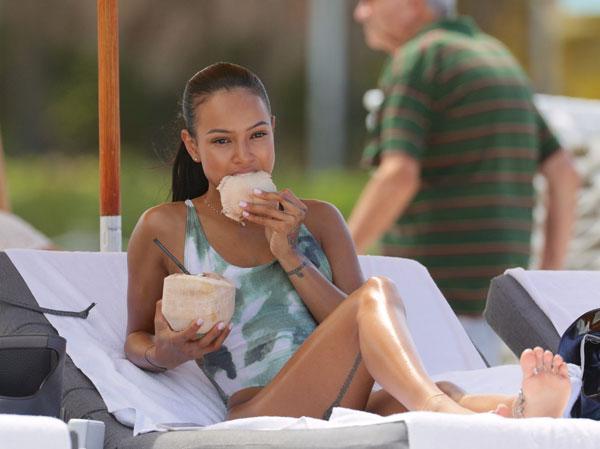 Well, Karrueche was not too pleased about what Chris had to say, and addressed his rant with her own Instagram post, telling him in part to "man up." Go girl!
Article continues below advertisement
Afterwards, Chris clearly had a change of heart, posting a cute photo of the former couple, and writing, "I'm eternally thankful for you being in a part of my life. I've learned so much from you. I wish u nothing but happiness and the best. All I was doing was trying to fight for the woman I love."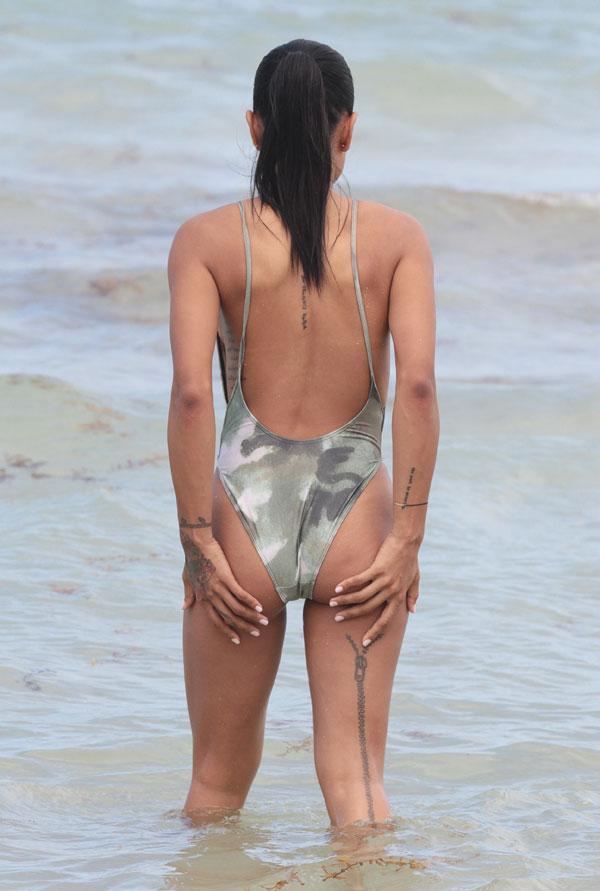 Karrueche did not reply, and we're glad to see Karrueche is standing her ground and taking time to enjoy the single life. What are your thoughts on her swimsuit? Is she really over Chris? Let us know in the comments section below.
Chris Brown Brings His Daughter To 2015 Billboard Awards