PHOTOS
Um, What? Tamra Judge Says She's Shannon Beador's Personal Nose Hair Trimmer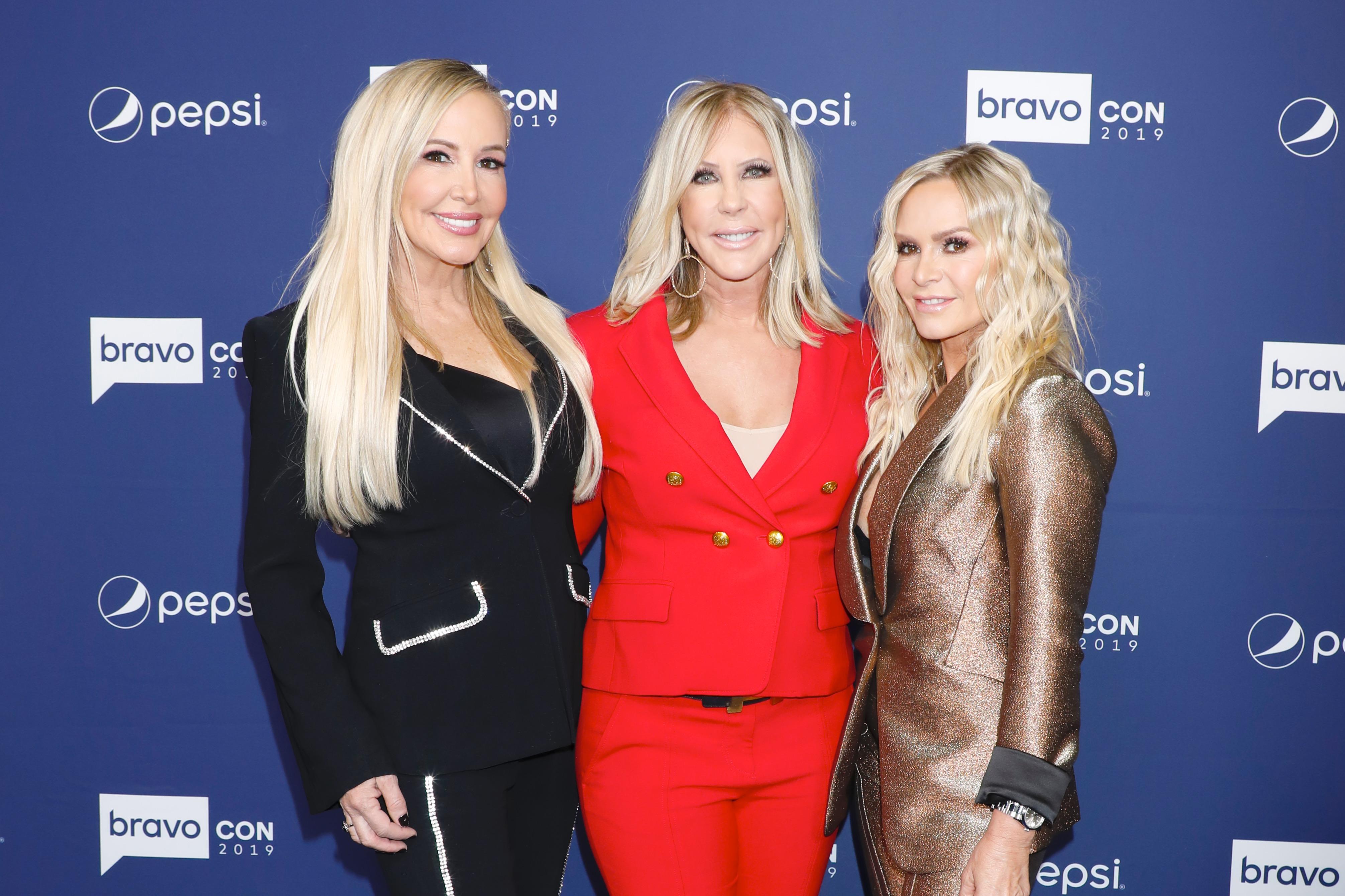 Tamra Judge and Shannon Beador may just be two-thirds of the Real Housewives of Orange County's infamous Tres Amigas, but they took their friendship to next level during a recent episode of the RHOC After Show. Shannon revealed that she keeps BFF Tamra on retainer to personally trim her nose hairs!
Article continues below advertisement
"I don't wanna say she doesn't fully take care of every. ... like shave her armpits — it's just not a high priority to her. She's not a lady's keeper, to say the least," Tamra, 52, said on the show.
"Apparently, I needed a nose hair trim," Shannon, 55, joked. The VENA CBD founder continued, "I'm a freak about that. So, she just had these nose hairs and I'm like, 'Dude, you gotta do something about it.' Because I'm that weirdo that would be talking to you and I will focus on that one pimple or the nose hair."
Article continues below advertisement
Shannon also admitted that "certain cast members have certain jobs when we're filming." She revealed that Tamra is usually on eyeliner patrol in addition to being her resident nose hair trimmer. Tamra is also Shannon's eyeliner guru because the mother of three believed black makeup always seems to run under her eyes.
Their pal and former RHOC castmate Vicki Gunvalson is the third member of the Tres Amigas. Shannon, Tamra and Vicki's clique has caused some tension with the other housewives on the show in the past. Costar Kelly Dodd called the trio washed up b***ches" earlier this year on the podcast Everything Iconic With Danny Pellegrino.
Article continues below advertisement
Emily Simpson also had some beef with the three back in August when she said she doesn't trust them. Emily, 43, appeared on the Domenick Nati Show and was asked which her costars was the least trustworthy." I don't know, I'm just going to group them all together and say the Tres Amigas," she responded. "I think those three are just out for themselves."
"I don't trust them as a whole," Emily continued. "They stick together very tightly and they don't like to go outside their group, so I would be leery of trying to infiltrate that group."
What are your thoughts on what Tamra and Shannon had to say? Sound off in the comments below!