PHOTOS
Rose McGowan Spotted For First Time Amid Harvey Weinstein Sexual Harassment Scandal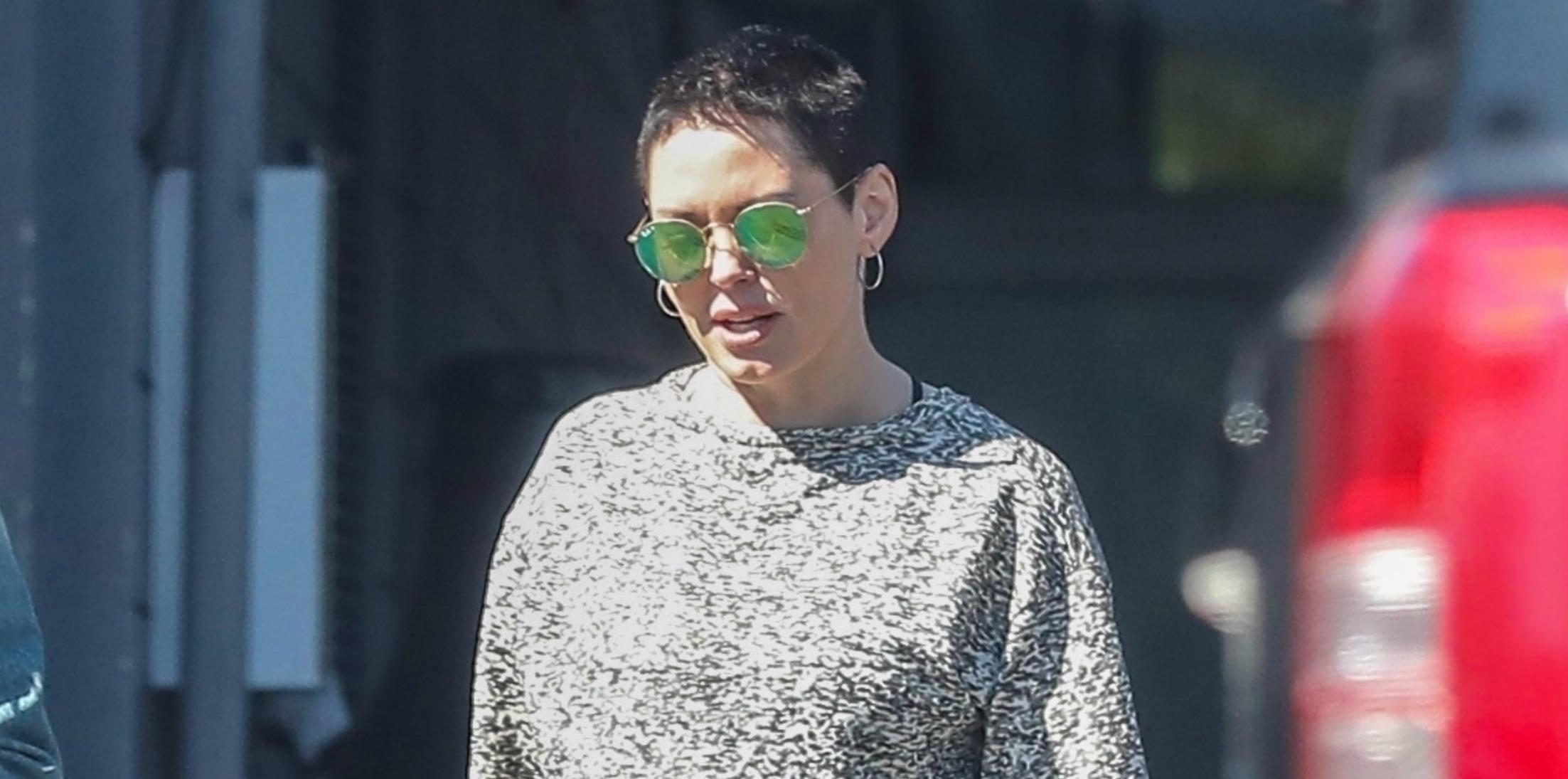 Rose McGowan is making her presence known as more allegations against Harvey Weinstein emerge. The Once Upon a Time actress stepped out for the first time on Friday, just one day after her name was mentioned in The New York Times' bombshell report about the film producer. The report claimed that Harvey covered up sexual harassment allegations over three decades and had even reached settlements with at least eight women, including Rose. Although Rose refused to comment on the settlement for the NYT, she has since issued a series of cryptic tweets encouraging women to "be brave" and has called out people in Hollywood over their "30 year cover up." Click through to see the pics of Rose!
Article continues below advertisement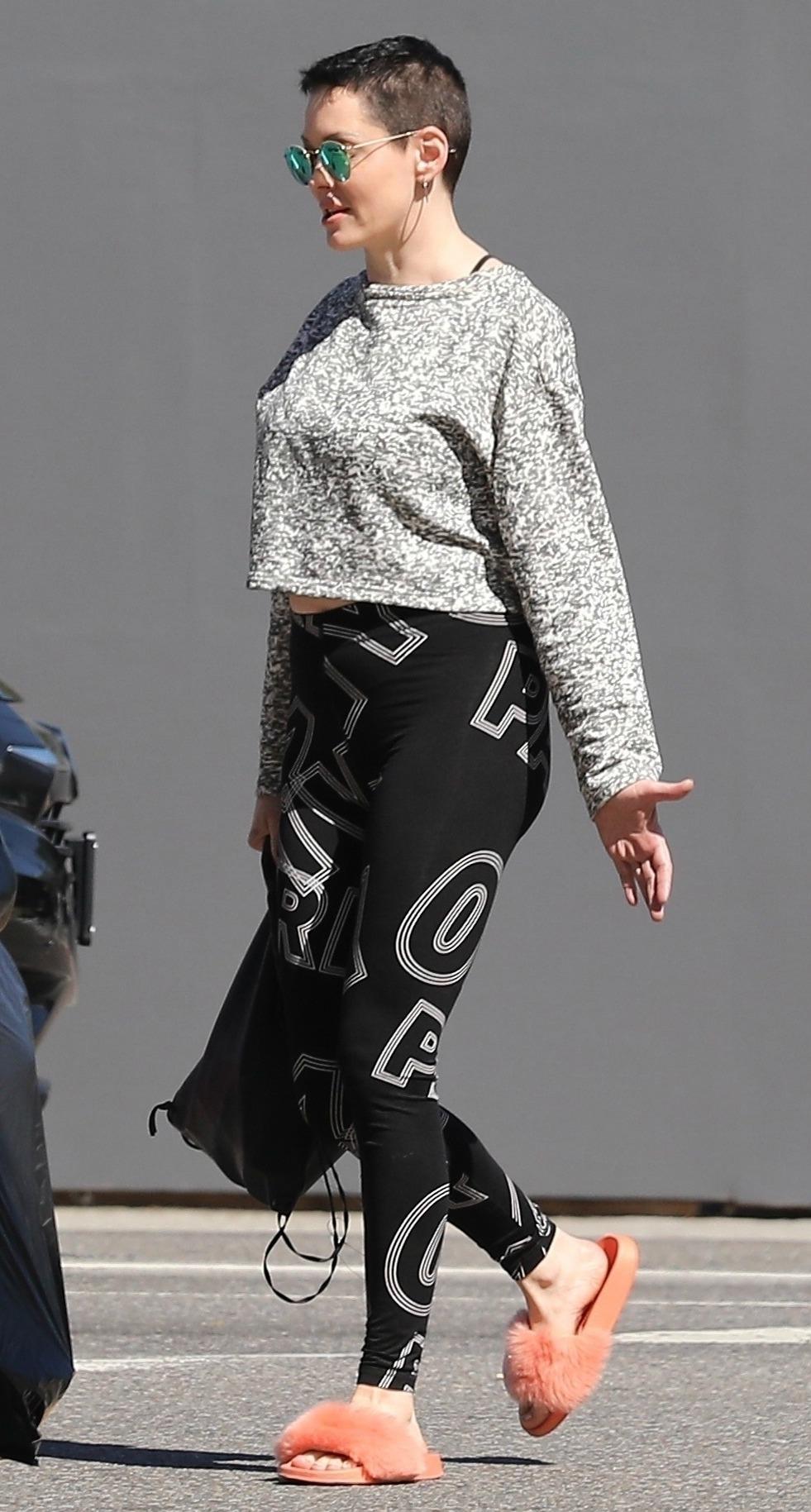 Rose was spotted as she left a car wash in West Hollywood, CA. She kept it casual in black leggings, a grey long sleeve t-shirt, and pink slippers.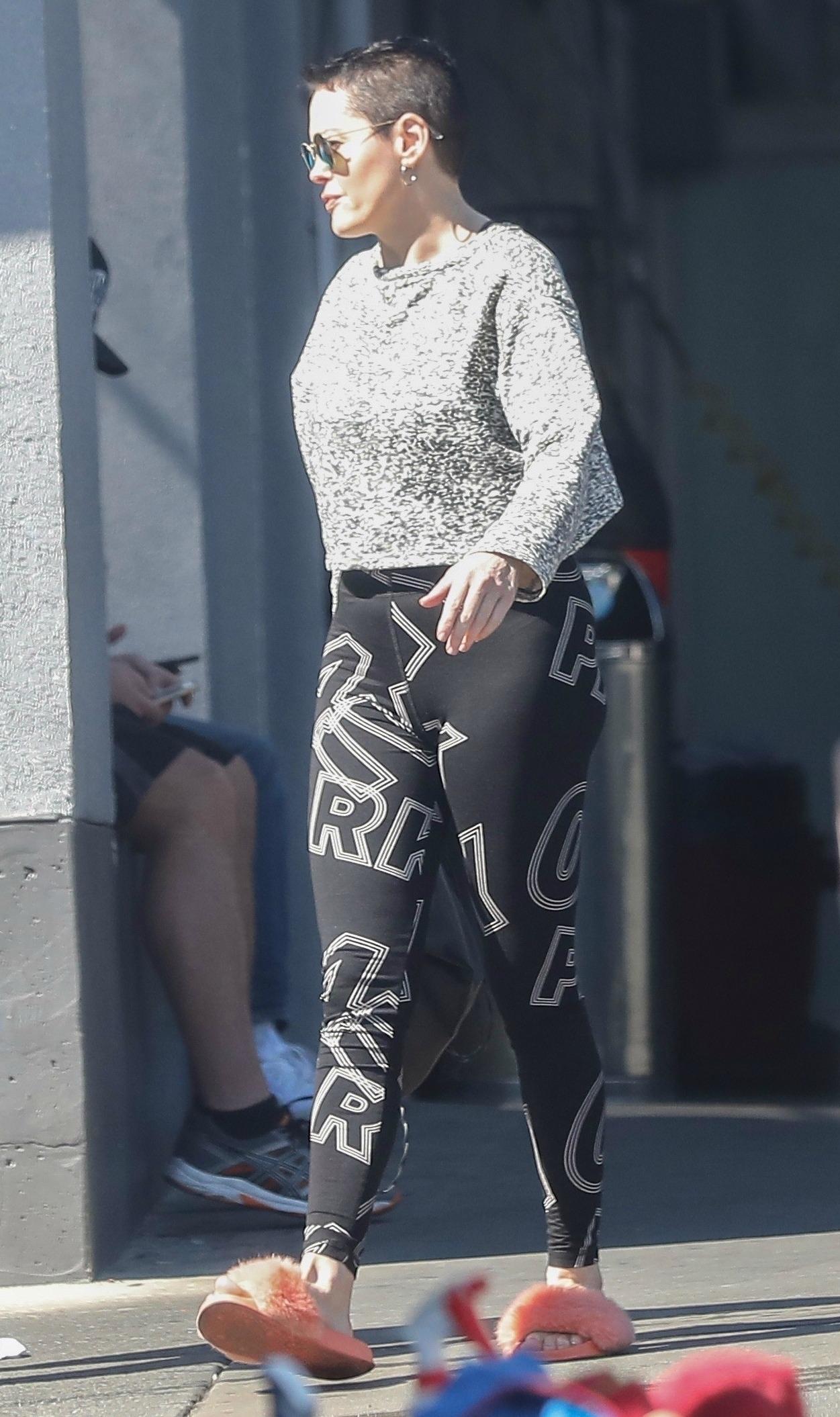 Despite Rose's laid back look, the actress' Twitter shows she's fired up about something. When the news of Harvey's sexual harassment allegations broke, she cryptically tweeted, "Anyone who does business with __ is complicit. And deep down you know you are even dirtier. Cleanse yourselves."
Article continues below advertisement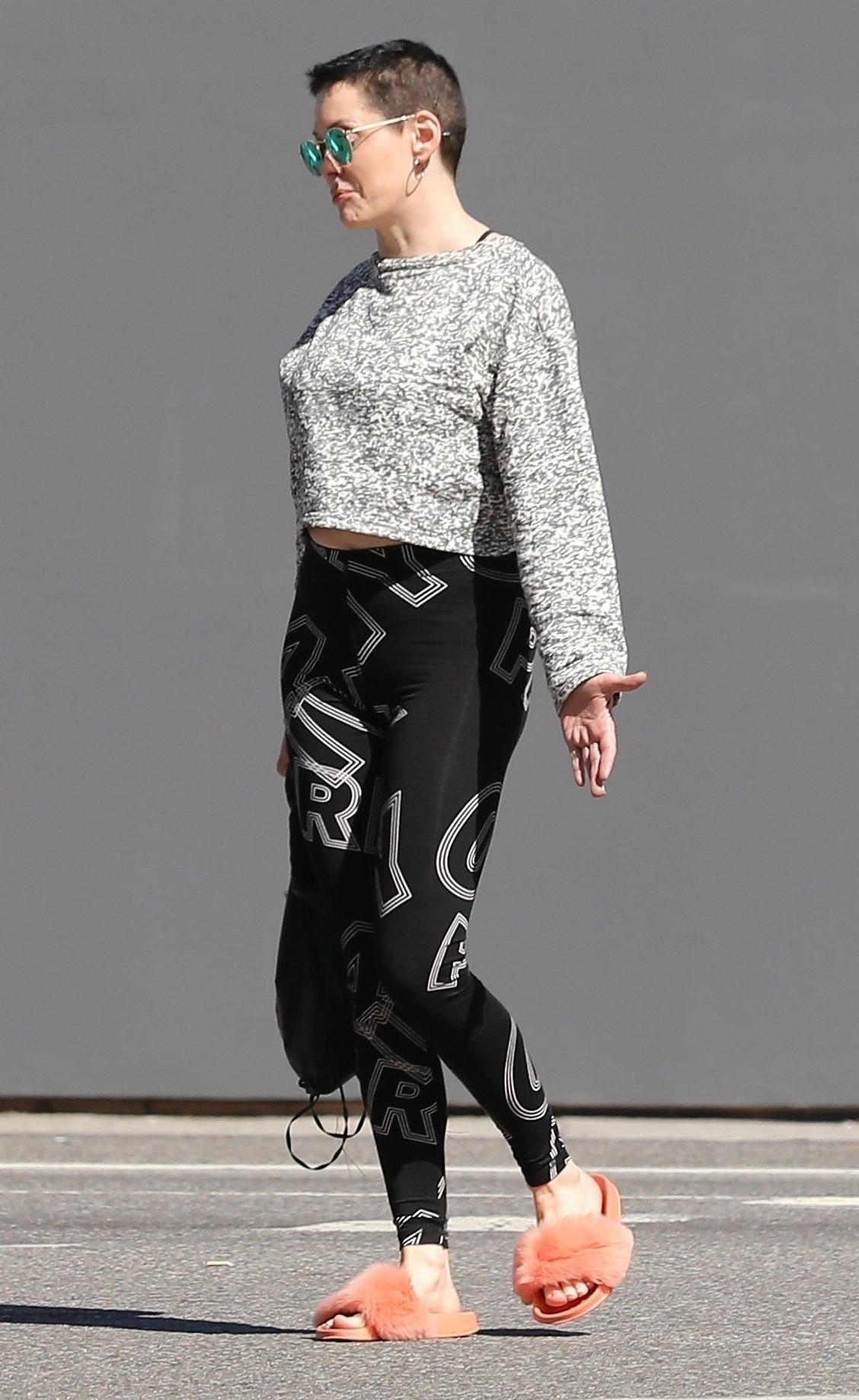 "Agents, managers, Directors, casting agents, producers, distributors, SAG, DGA, PGA, Studio heads, Network = 30 year cover up," she added.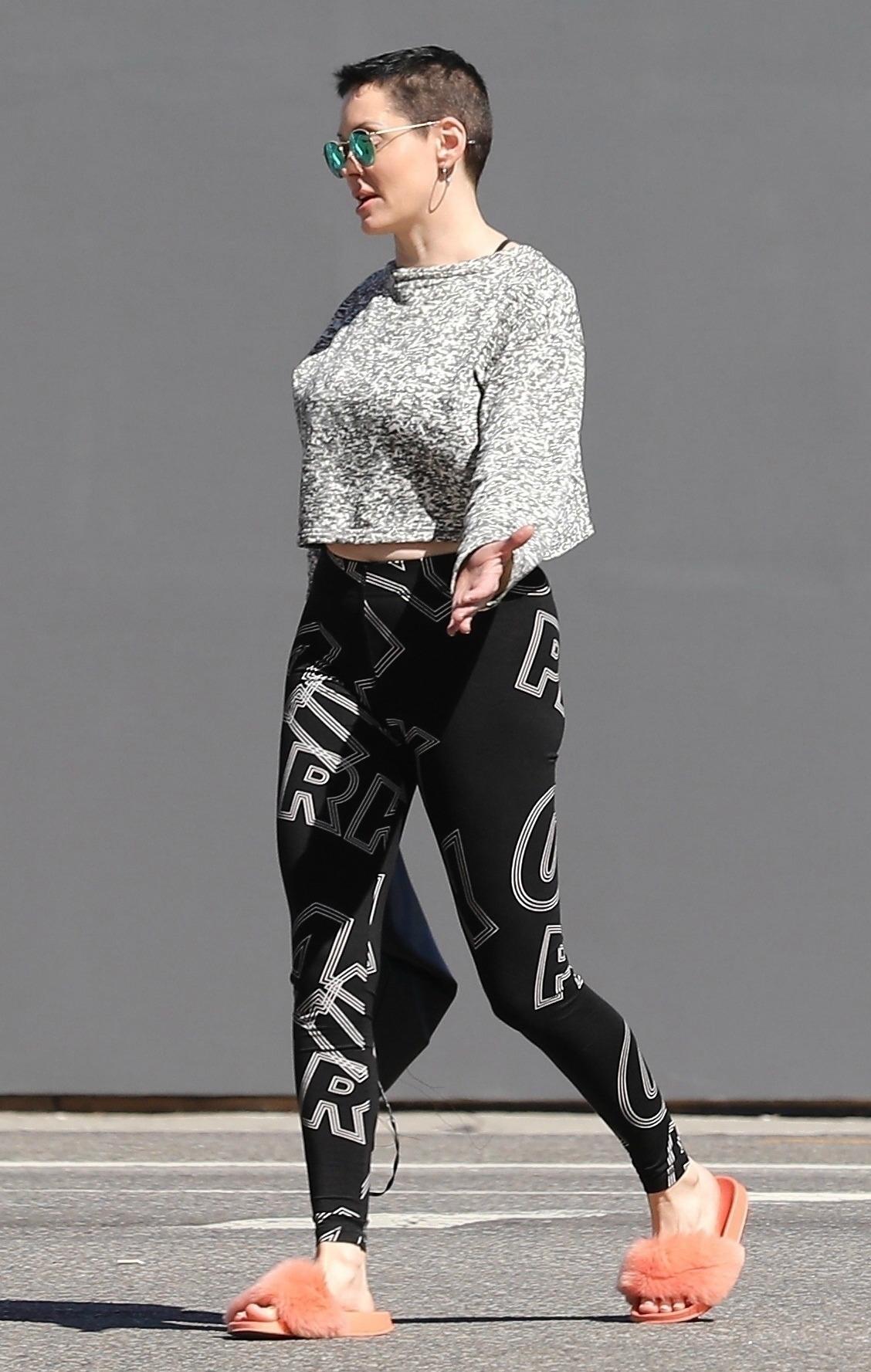 "Hollywood boy's club press: protecting violators since 1919. You're in foul company, gentlemen, you must be so proud of yourselves," she wrote.
Article continues below advertisement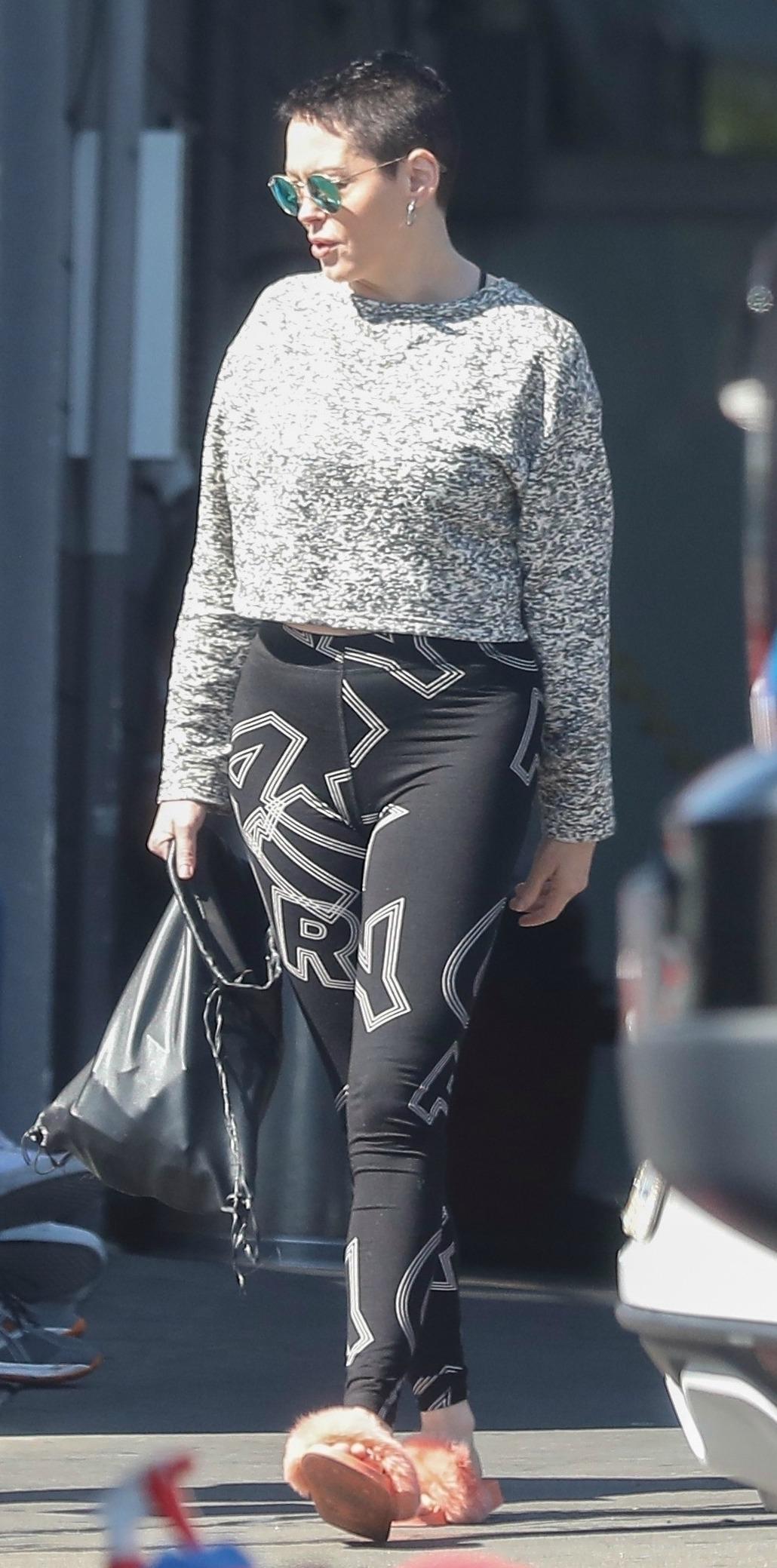 Rose also thanked celebs, like Patricia Arquette and Anthony Bourdain, for voicing their support, and she has encouraged other women to "fight on" and "be brave." "I'm sure it wasn't easy to come forward but in doing so you helped a lot of others who might not have been heard," Patricia tweeted.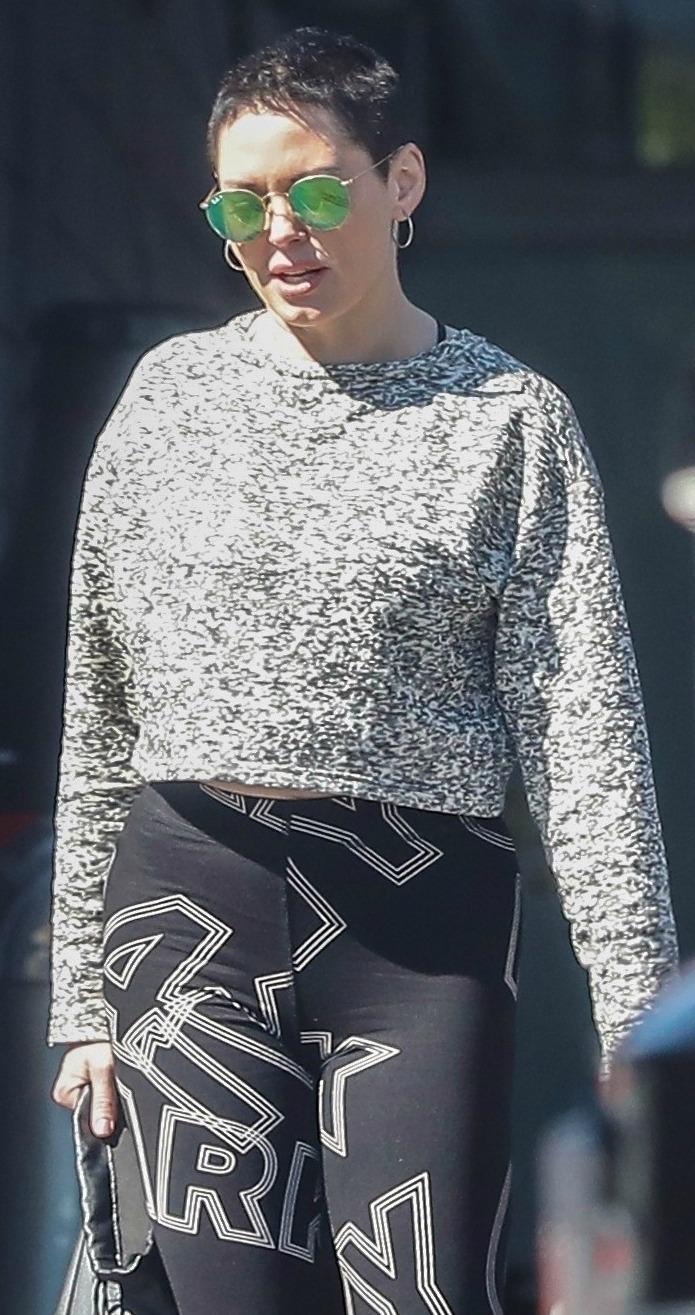 According to the NYT report, Rose reached a $100,000 settlement with Harvey in 1997, after an "incident" occurred in a hotel room during the Sundance Film Festival. The Times reported that the settlement was not an admission of guilt but a way to "avoid litigation and buy peace," legal documents stated.
Harvey's lawyer, Lisa Bloom, has since resigned from his case. "I have resigned as an advisor to Harvey Weinstein. My understanding is that Mr. Weinstein and his board are moving toward an agreement," she tweeted today.