PHOTOS
Sarah Hyland's 14-Year-Old Cousin Dies In An Alleged Drunk Driving Accident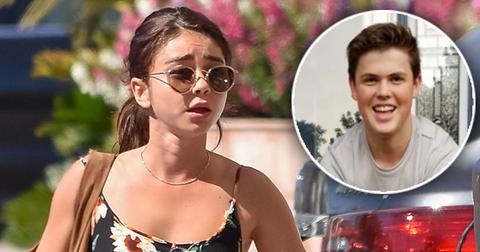 Dec. 3 2018, Published 4:03 p.m. ET
View all comments
Sarah Hyland told her fans on Instagram on Sunday night that her cousin Trevor Canaday was killed in an alleged drunk driving accident. The actress asked her followers for donations to his GoFundMe page to help her cousin's family.
Article continues below advertisement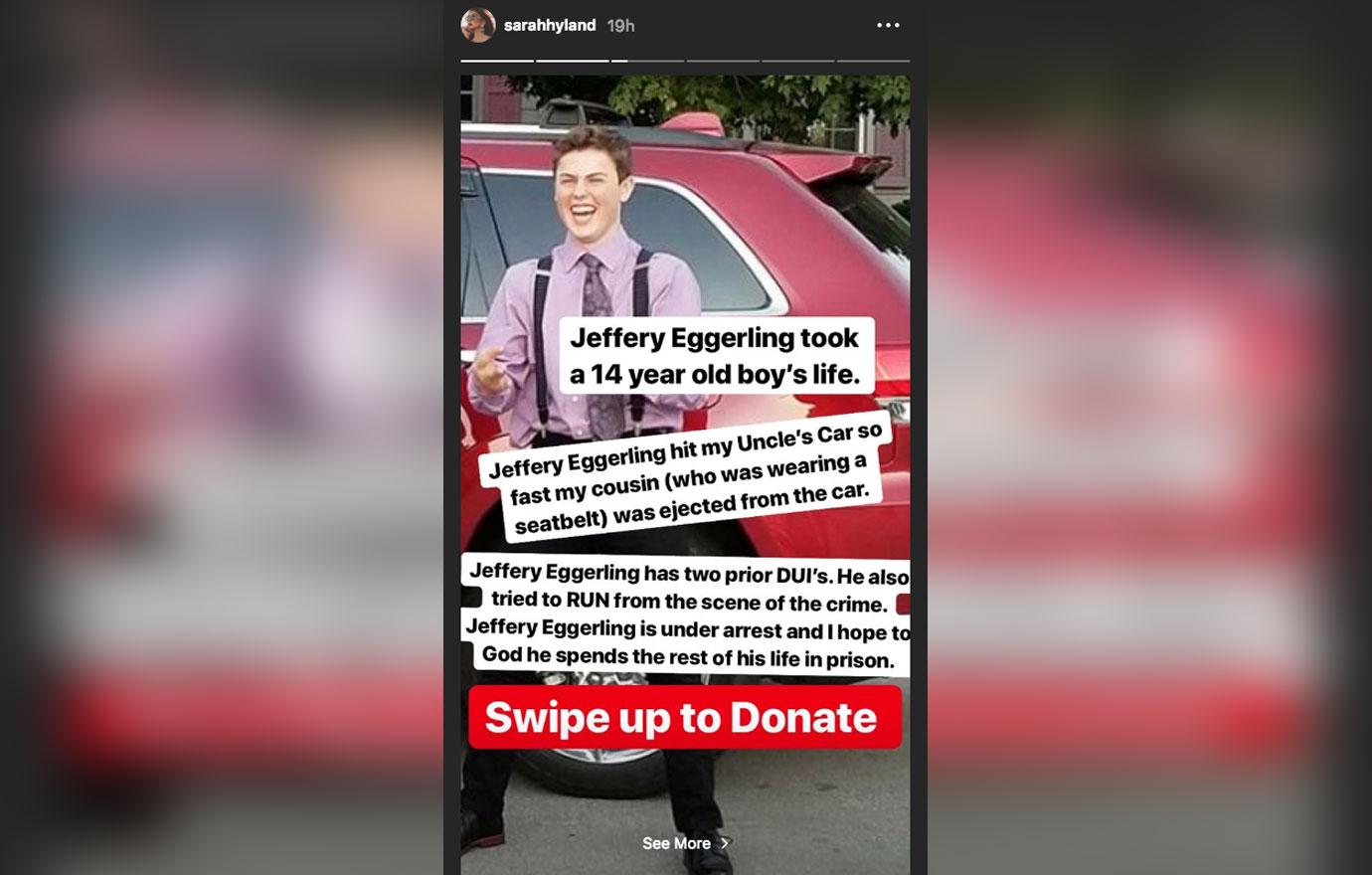 Sarah told fans that her cousin was only 14 years old. She also revealed that her uncle Bryan is currently still in the hospital recovering.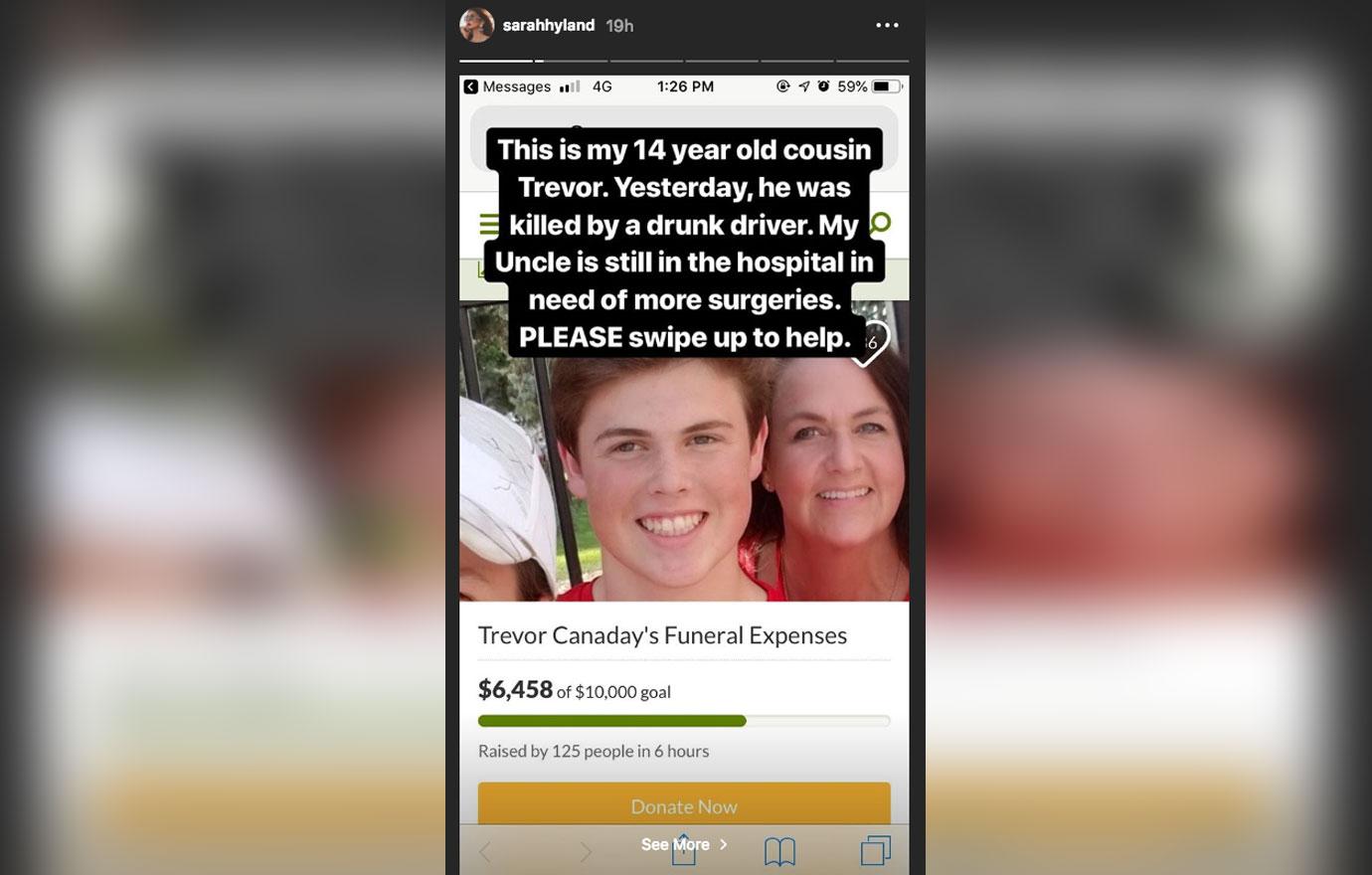 "This is my 14 year old cousin Trevor. Yesterday, he was killed by a drunk driver. My uncle is still in the hospital in need of more surgeries. PLEASE swipe up to help," she wrote.
Article continues below advertisement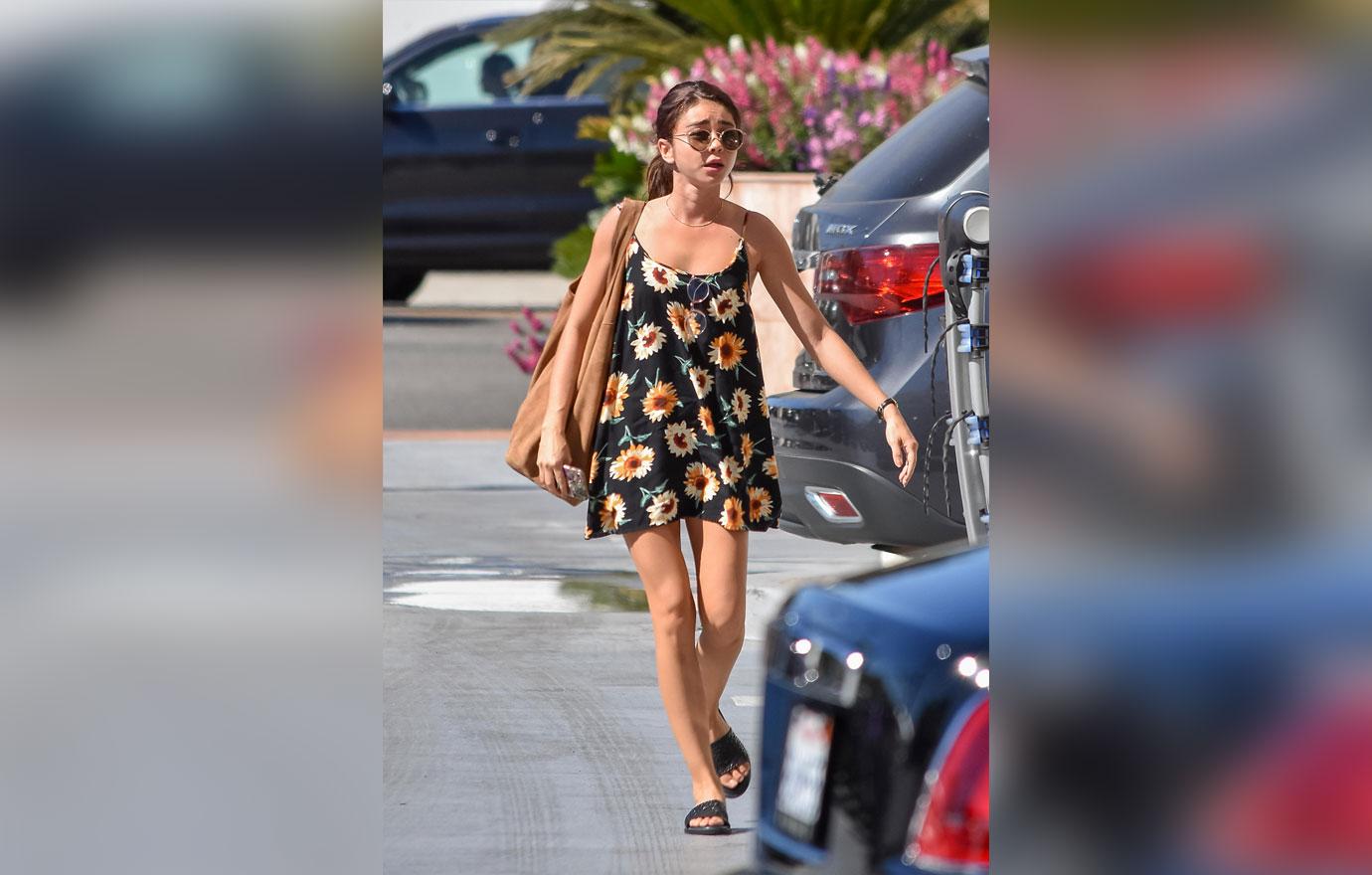 RadarOnline.com reported the suspect has been identified as 36-year-old Jeffery Eggeling.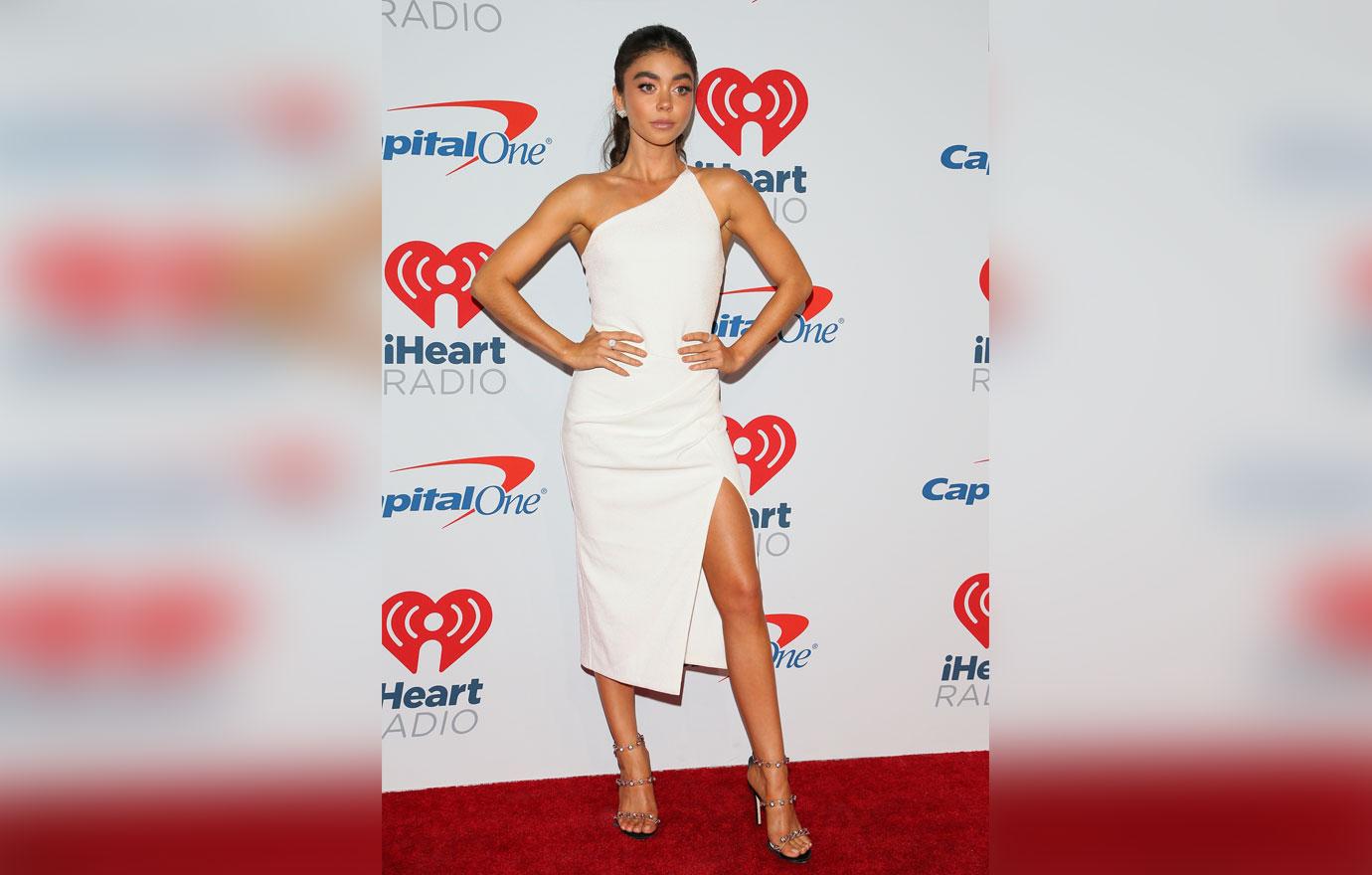 Sarah claimed on her Instagram Story that the suspect "has two prior DUI's" and that he "tried to RUN from the scene of the crime."
Article continues below advertisement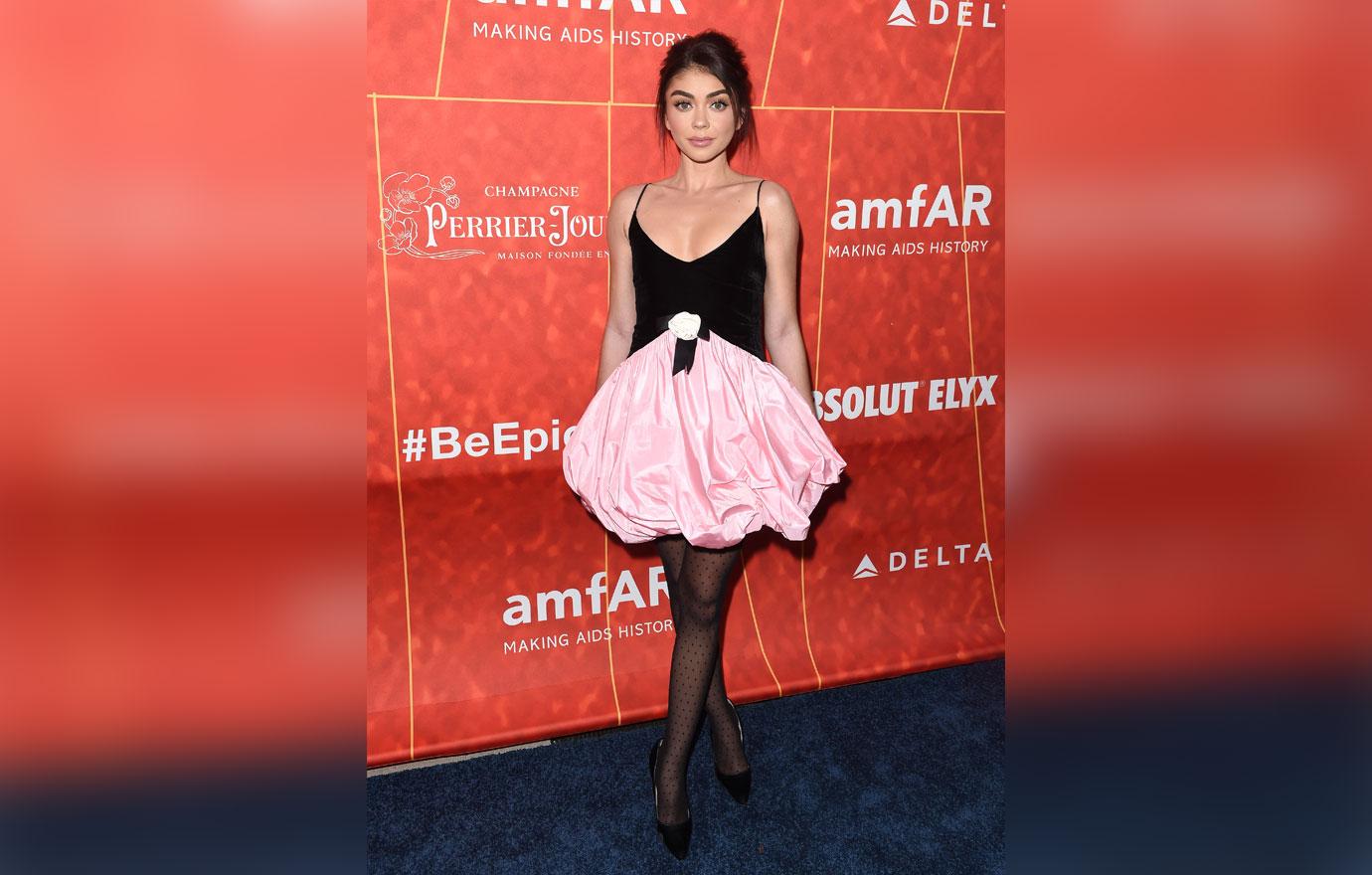 She also admitted she hoped "to God he spends the rest of his life in prison."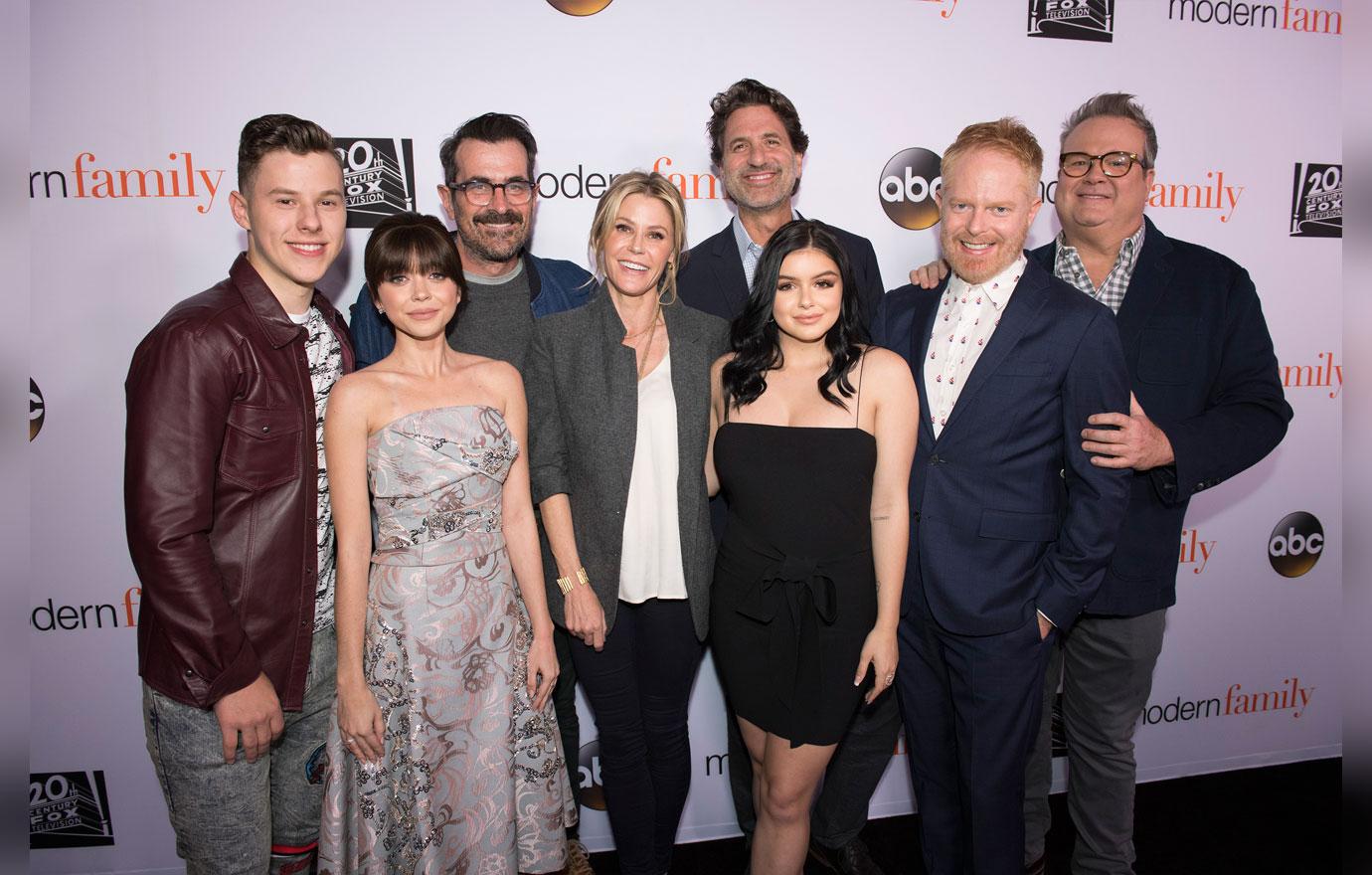 Since her post, Sarah's Modern Family costars Ariel Winter and Nolan Gould shared the GoFundMe link on their Instagram accounts. Her boyfriend Wells Adams also shared the news of the tragedy on his social media. According to the page, the family surpassed their fundraising goal.