PHOTOS
Sarah Hyland's Pregnant On ABC's 'Modern Family'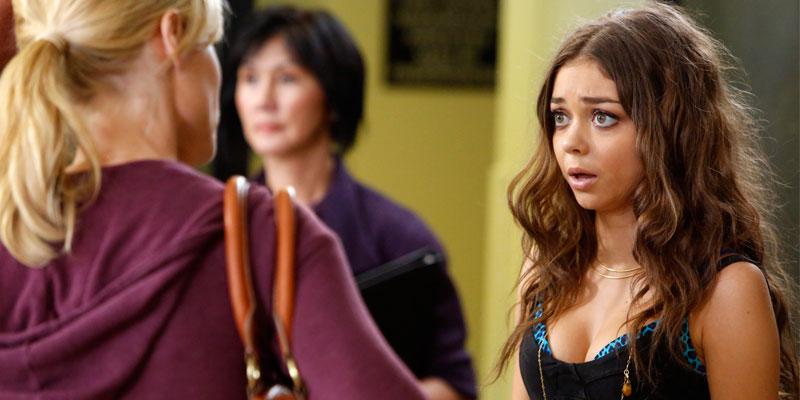 Spoiler Alert! Modern Family has been on quite the roller coaster ride lately, and the show is about to get a little bit more bumpy now that Sarah Hyland's character, Haley Dunphy, is pregnant! Scroll through to get all the details.
Article continues below advertisement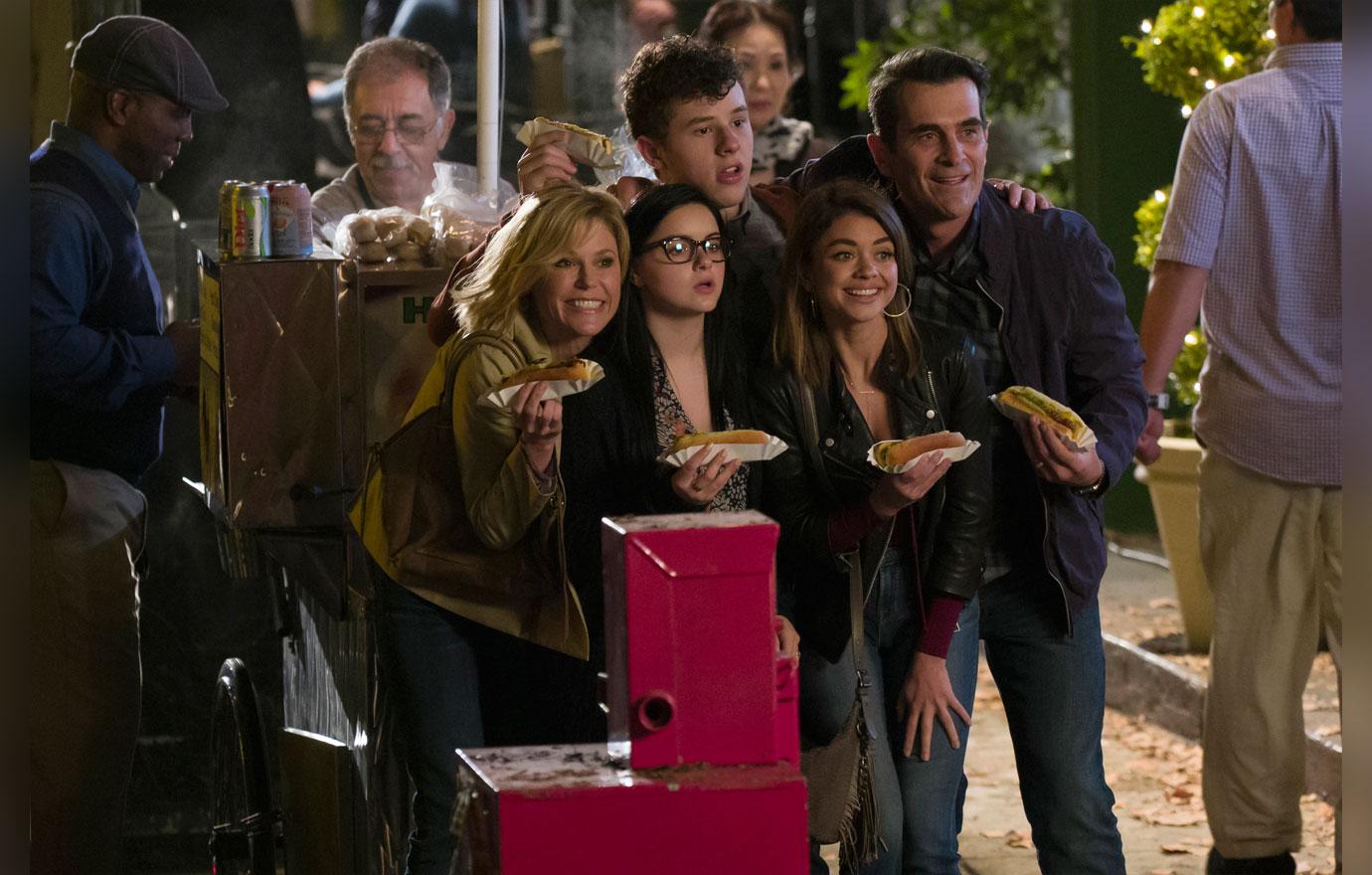 After killing off Shelley Long's character, DeDe Pritchett, earlier this season, it only made sense to bring someone new into the cast. And now there will be a tiny addition — Haley's baby!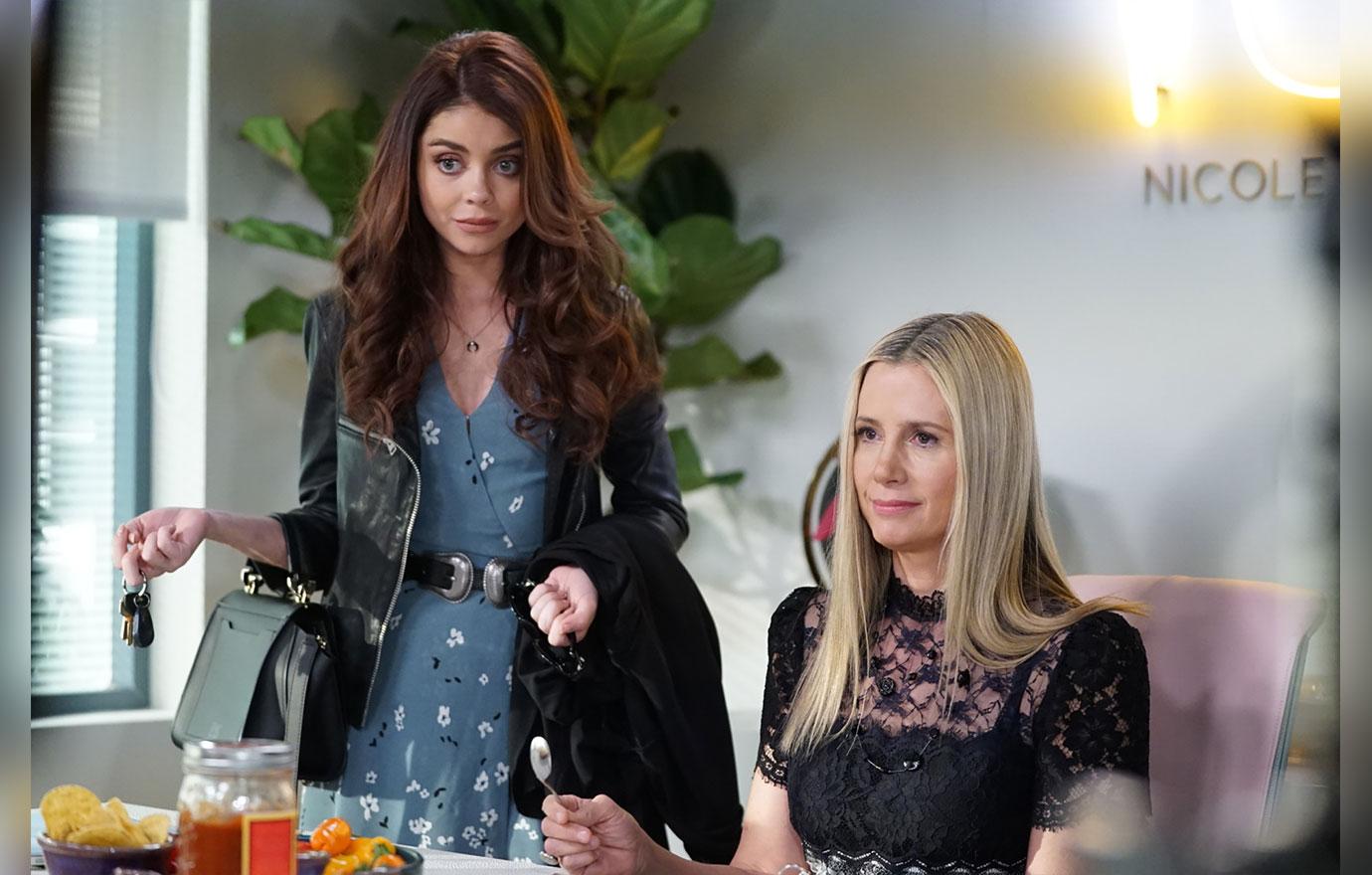 During Wednesday night's episode, Haley and her boyfriend Dylan, played by Reid Ewing, spent the evening at the local carnival. They drove bumper cars to prove that they are both mature adults after Haley was accused of having Peter Pan syndrome.
Article continues below advertisement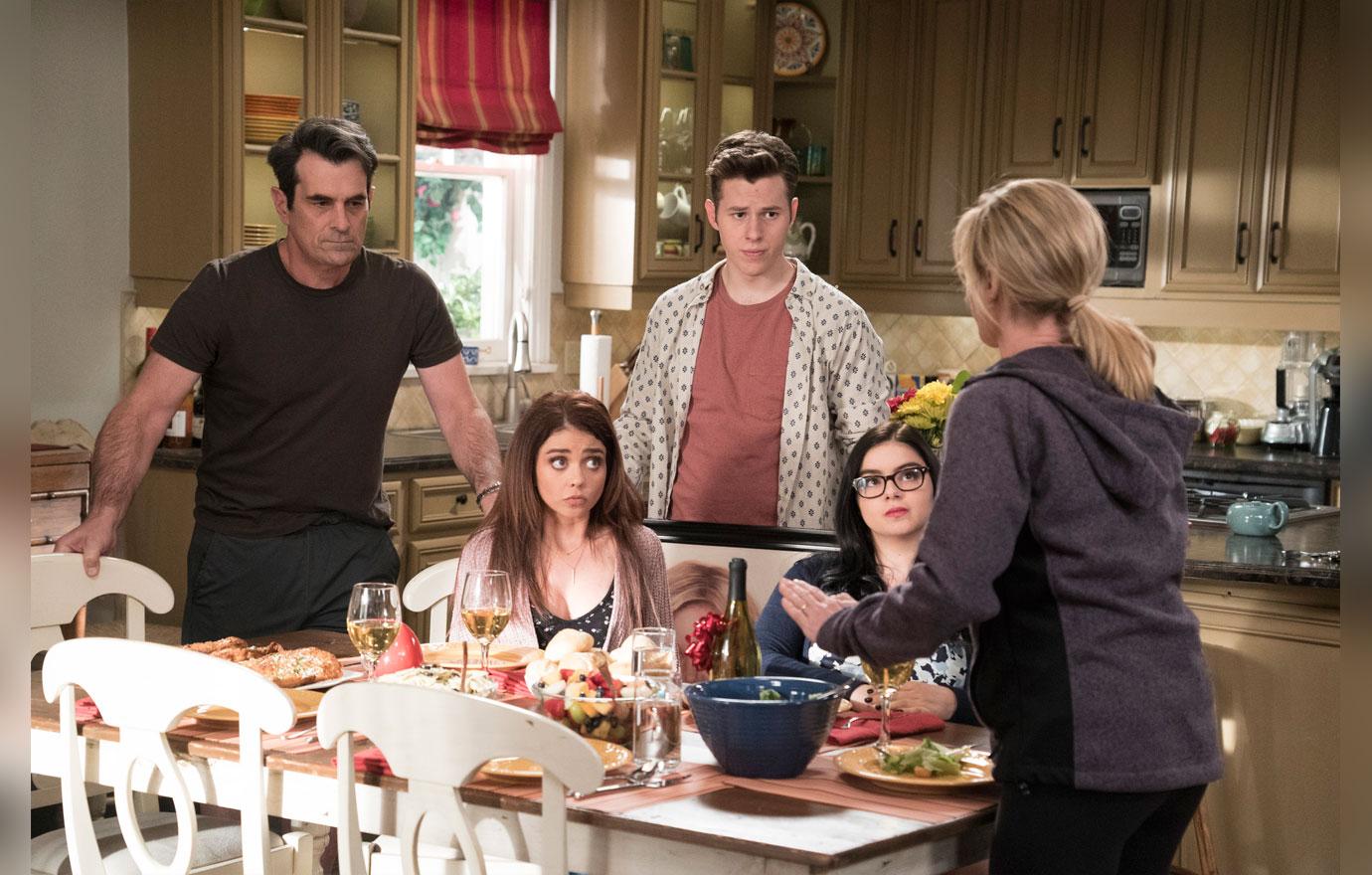 While they were trying to prove their maturity, Dylan bumped into Haley's car as she was putting on lipstick, which caused the tube to get stuck up her nose. They headed to the hospital to get her all patched up.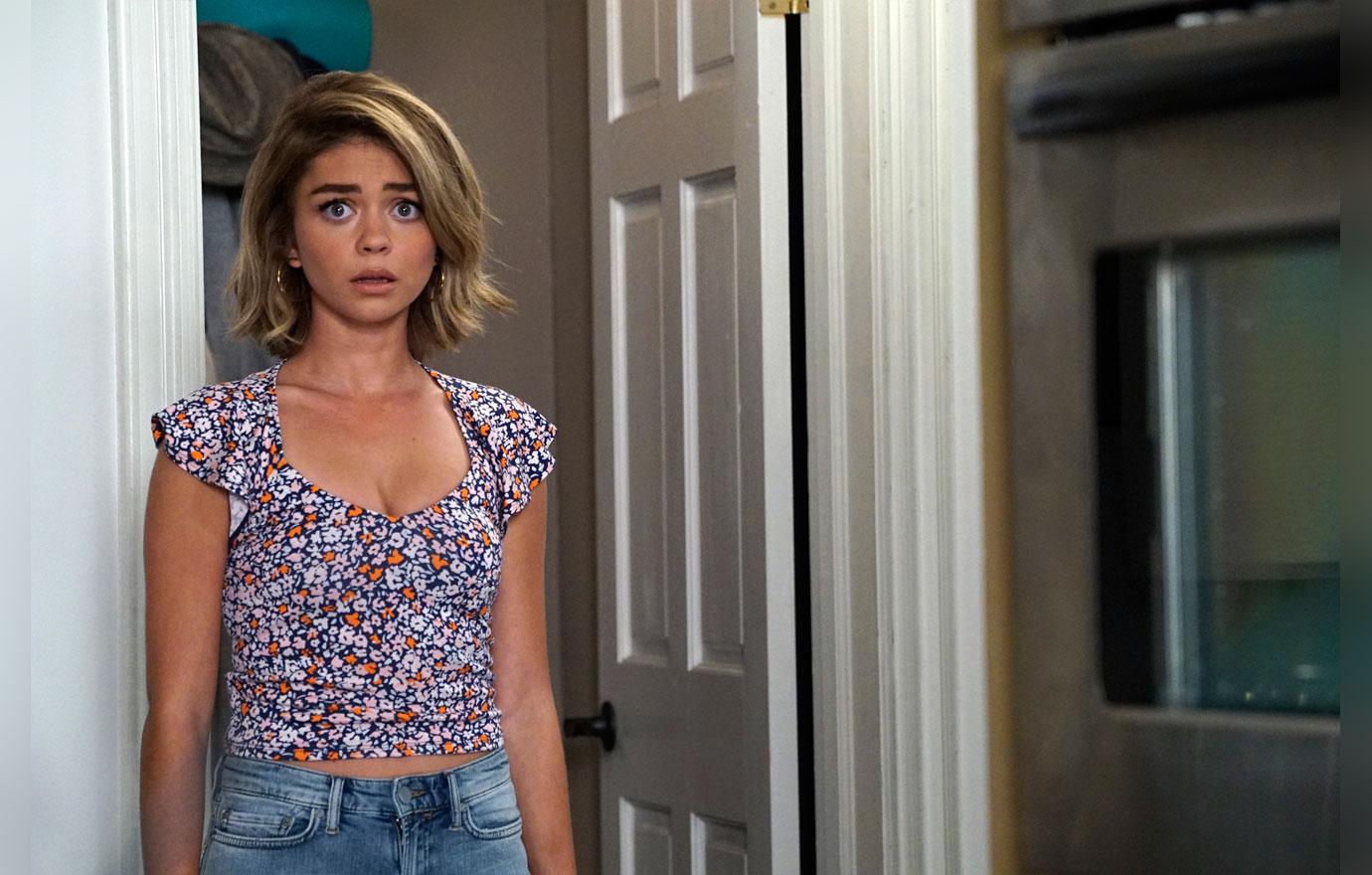 While she was there, the doctor realized she's pregnant! Looks like Haley will be an adult sooner than she thought.
Article continues below advertisement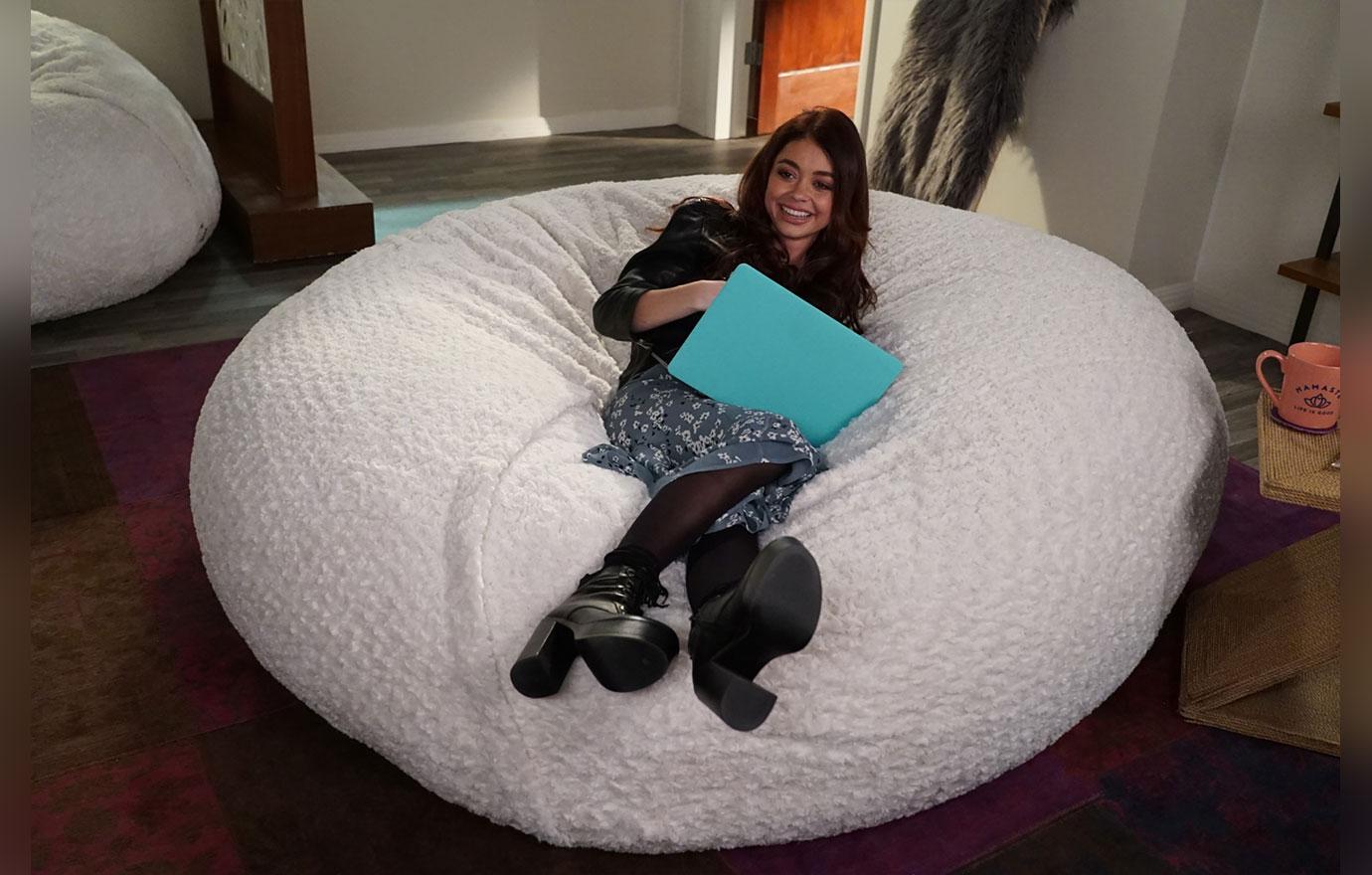 Before the episode aired, Sarah teased her fans about the big news on her Instagram. "Buckle up for tonight's brand new episode of @abcmodernfam guys. It's gonna be a BUMPY ride!" she wrote.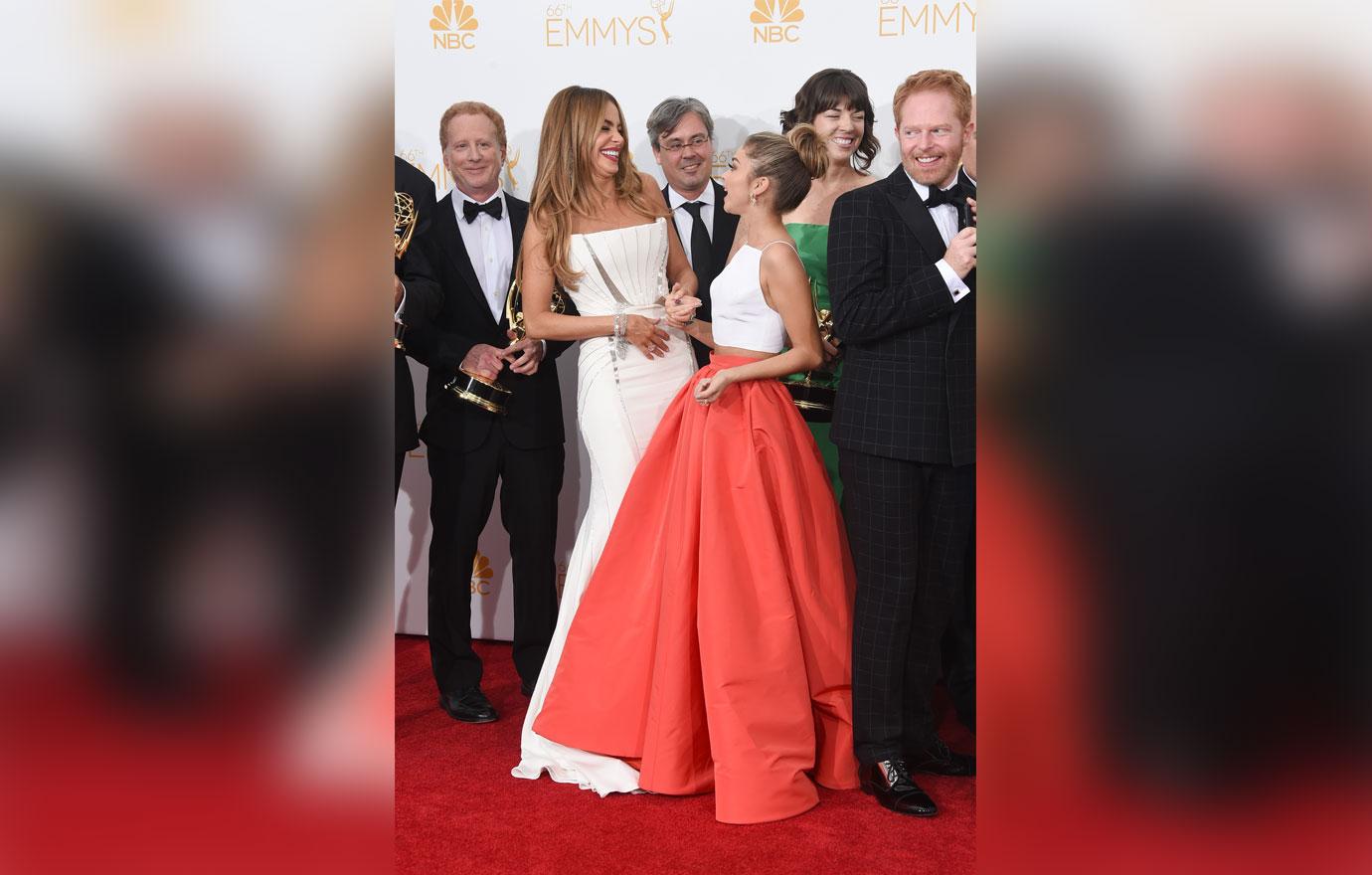 Are you excited for Haley's big news? Blast off in the comments!