PHOTOS
Sarah Palin Shares Sweet Photos Of Daughter's Wedding Amid Son's Arrest Drama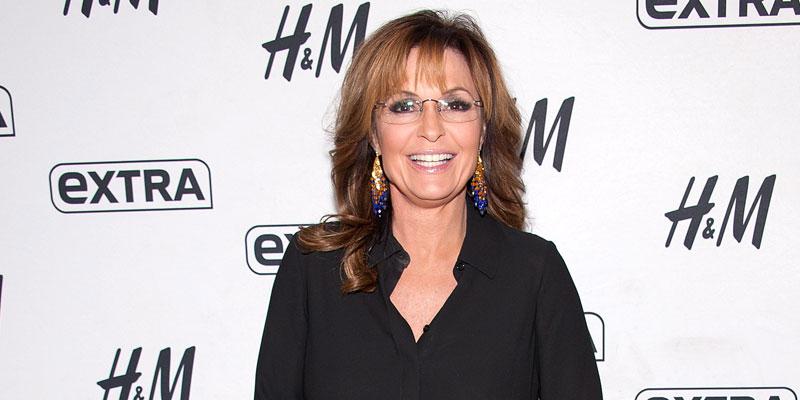 Sarah Palin is clearly choosing to focus on the good! This weekend, just one day after her son Track was hauled away in handcuffs, she shared a series of photos from her daughter Willow's wedding. Read on to see the pics and for the latest on Track's legal troubles.
Article continues below advertisement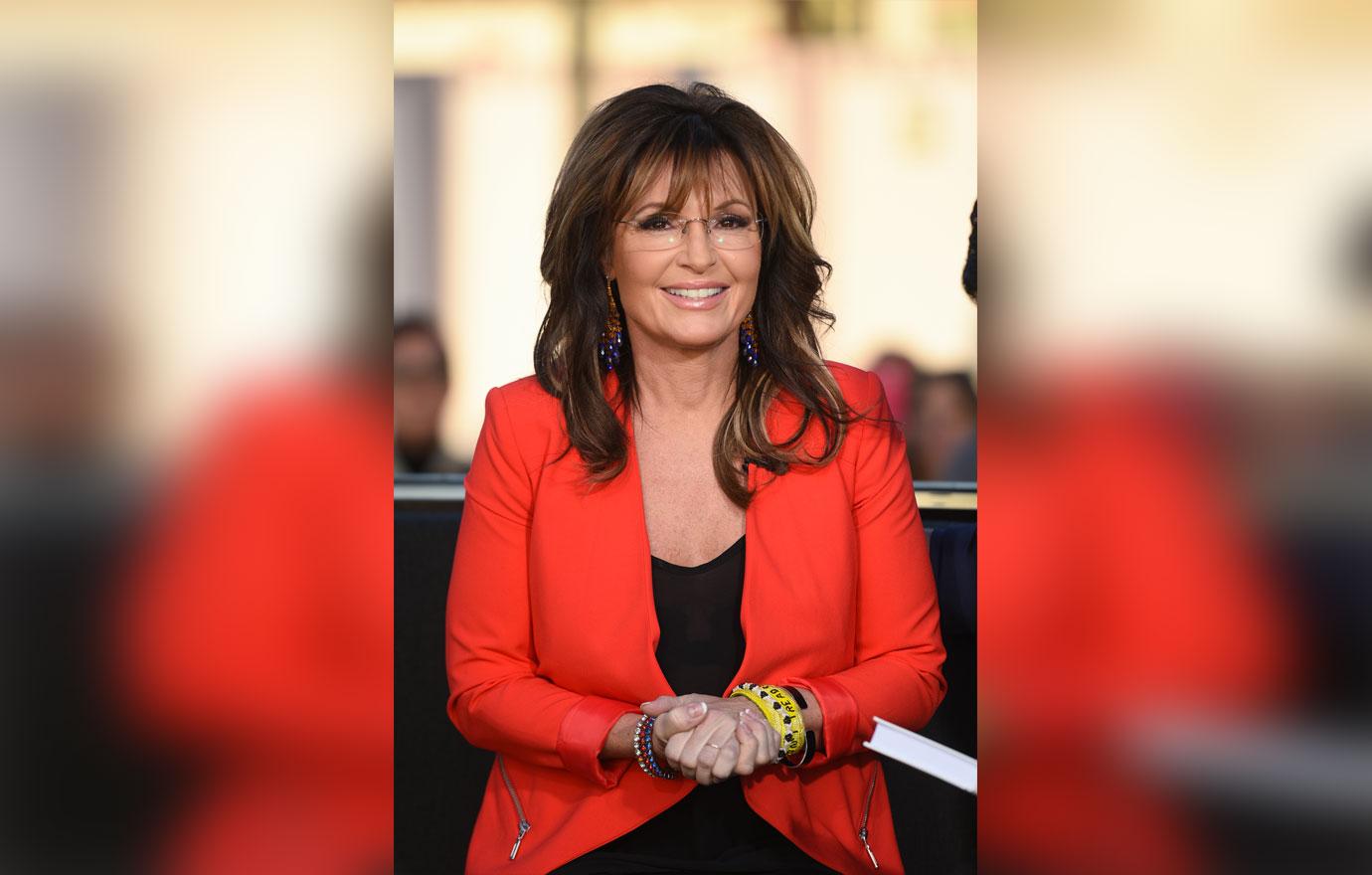 Sarah's 24-year-old daughter, Willow, tied the knot to her fiancé Ricky Bailey during a ceremony in Talkeetna, Alaska.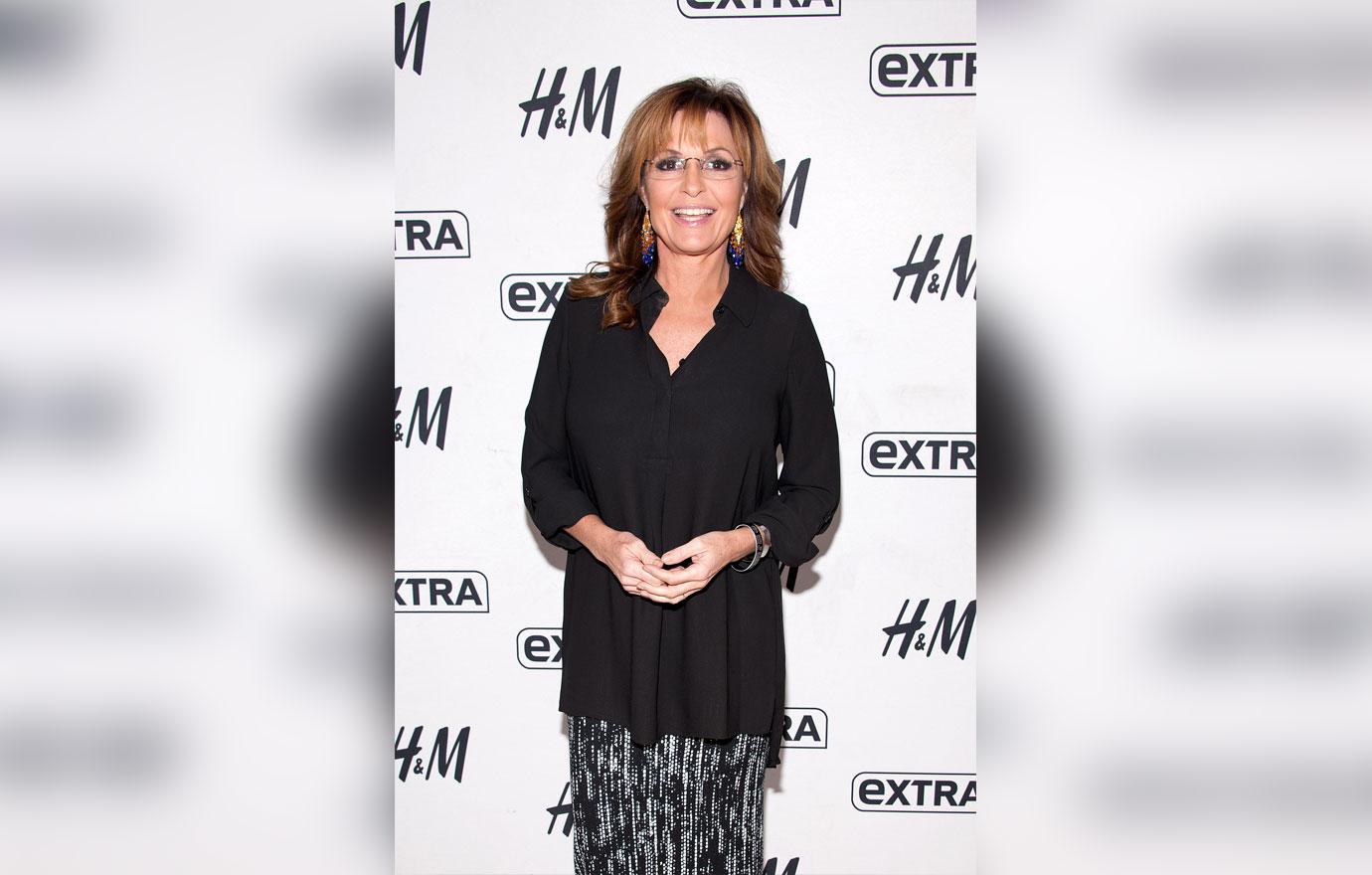 The former Vice Presidential candidatefirst posted a series of photos that featured herself and youngest son, Trig, getting reading for the wedding. The caption read, "Happiest day. Ever. ???"
Article continues below advertisement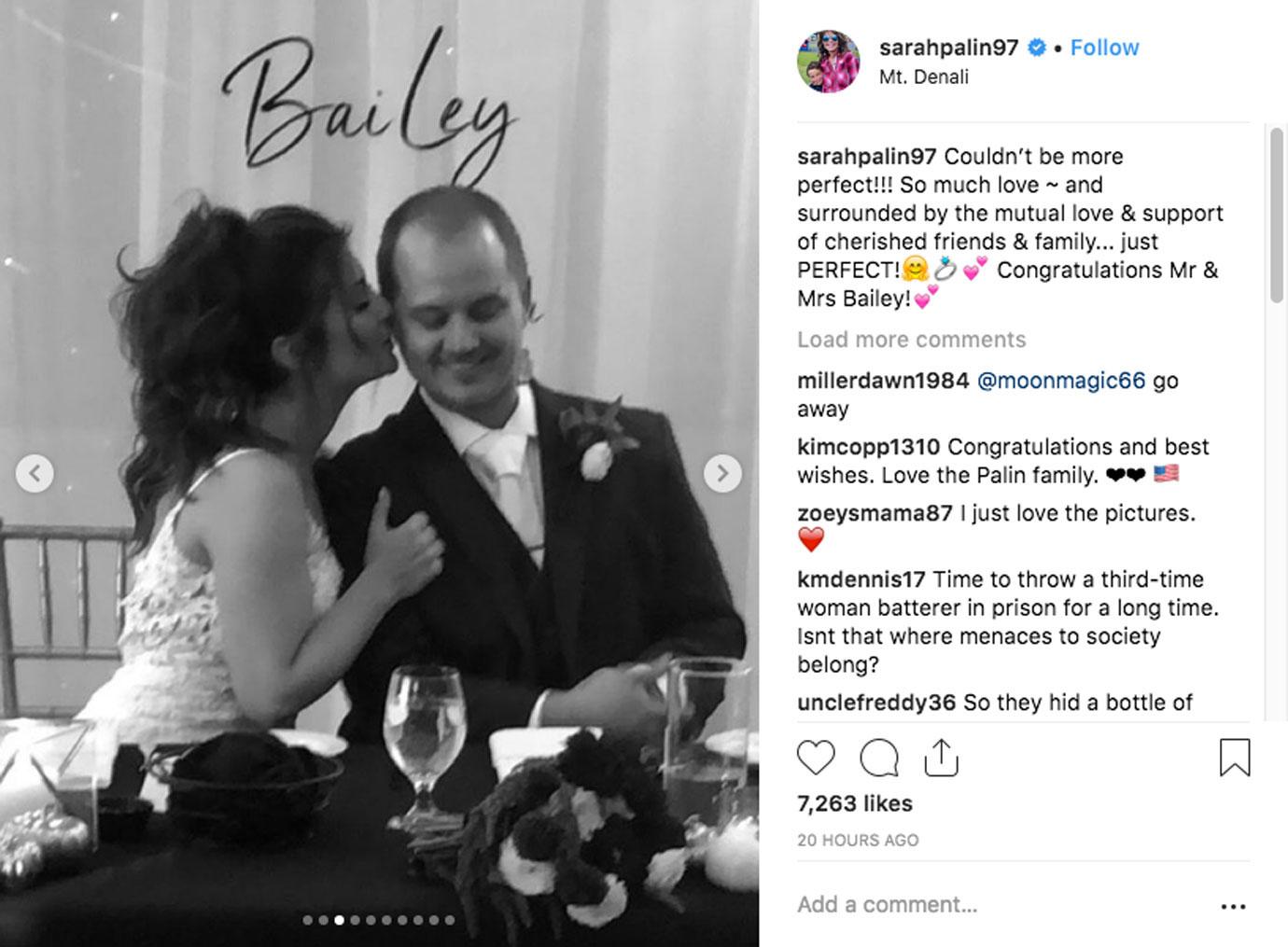 Her second slideshow featured pictures from the reception. One snap included a pic of the newly married couple sharing an adorable smooch.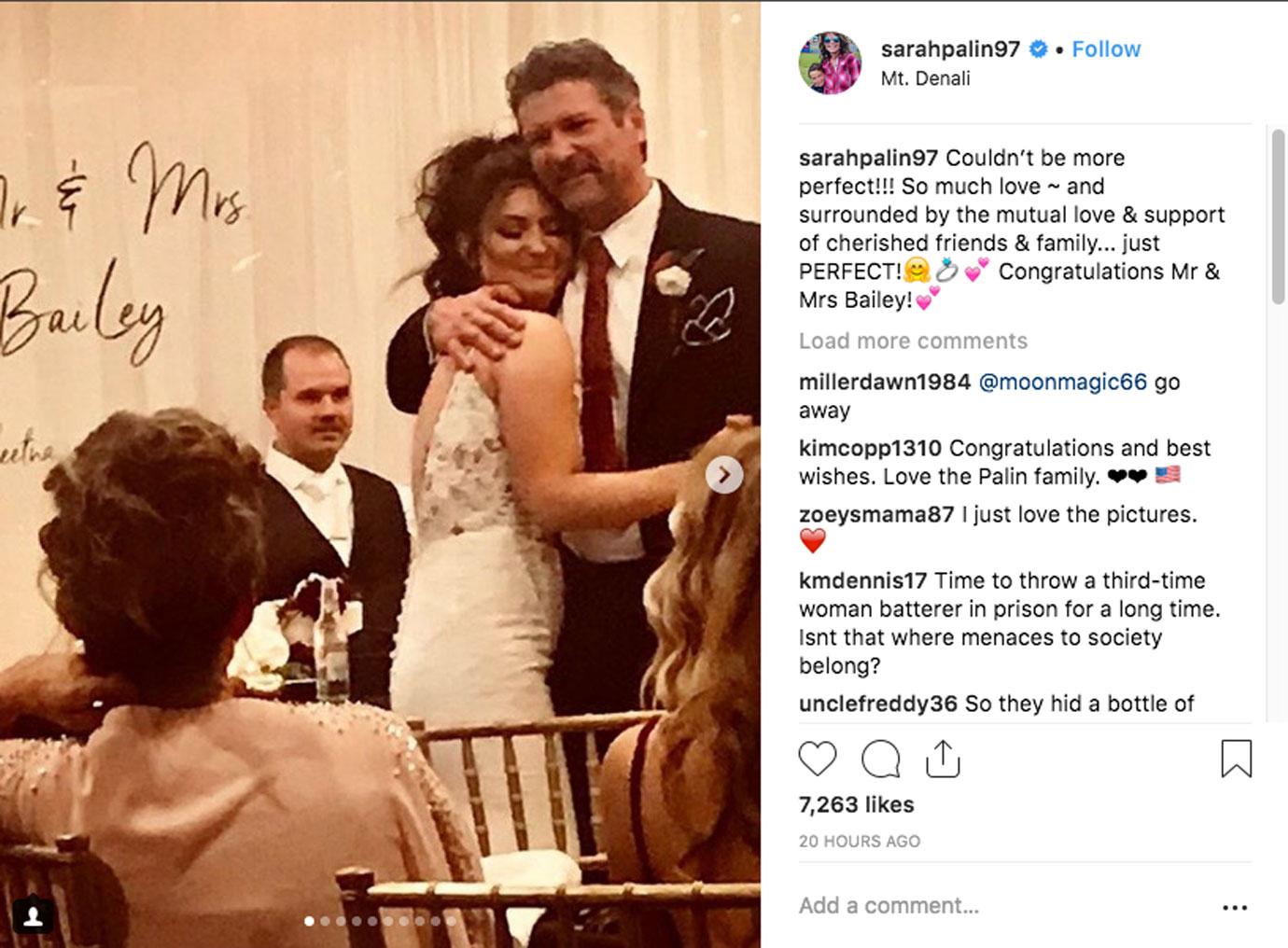 The proud mama's caption read, "'Couldn't be more perfect!!! So much love ~ and surrounded by the mutual love & support of cherished friends & family... just PERFECT! Congratulations Mr & Mrs Bailey!'
Article continues below advertisement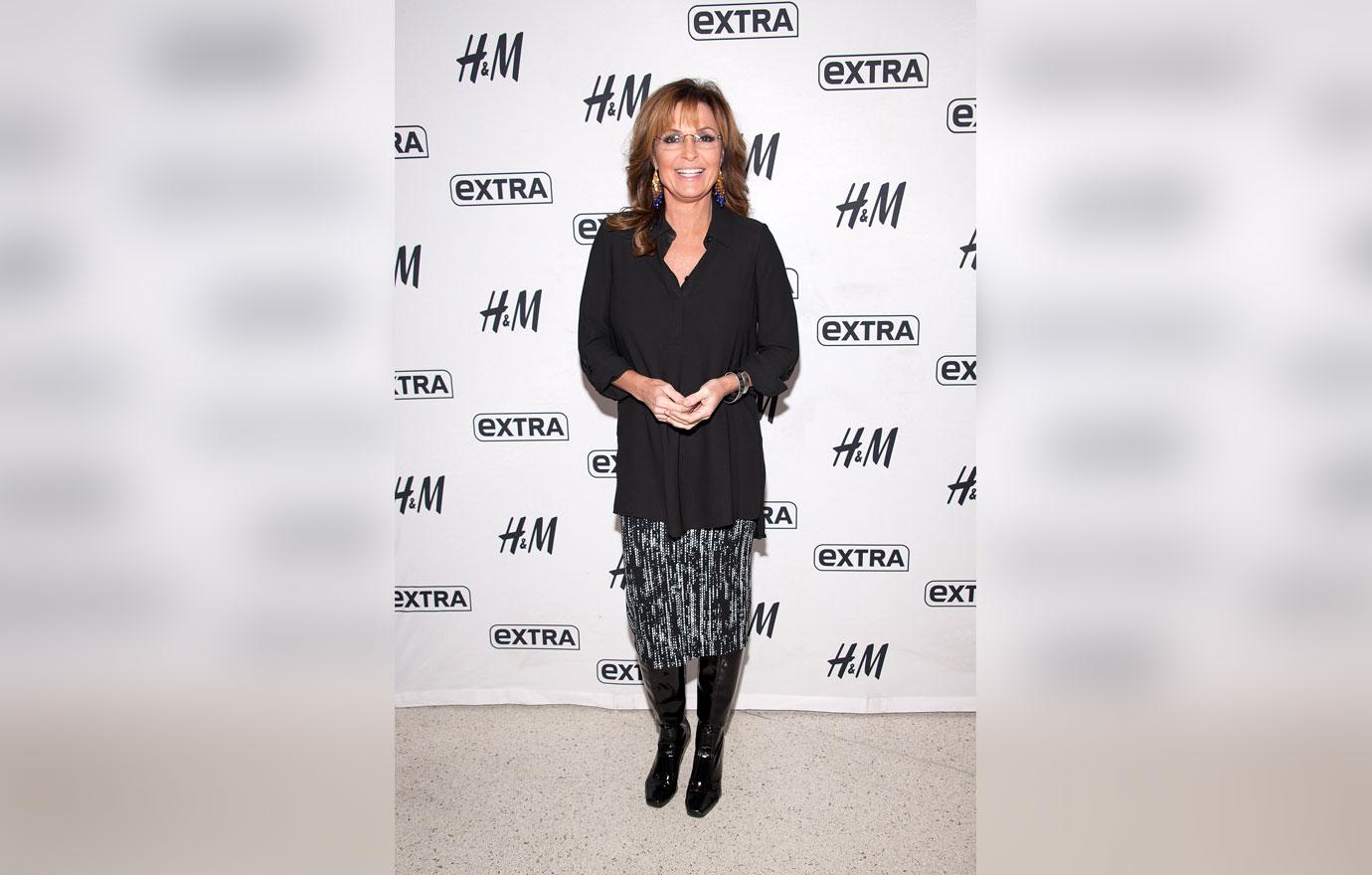 The jovial nuptials were in stark contrast to Sarah's son Track's arrest from this past Friday, night. He was detained after police were called to investigate reports of a disturbance.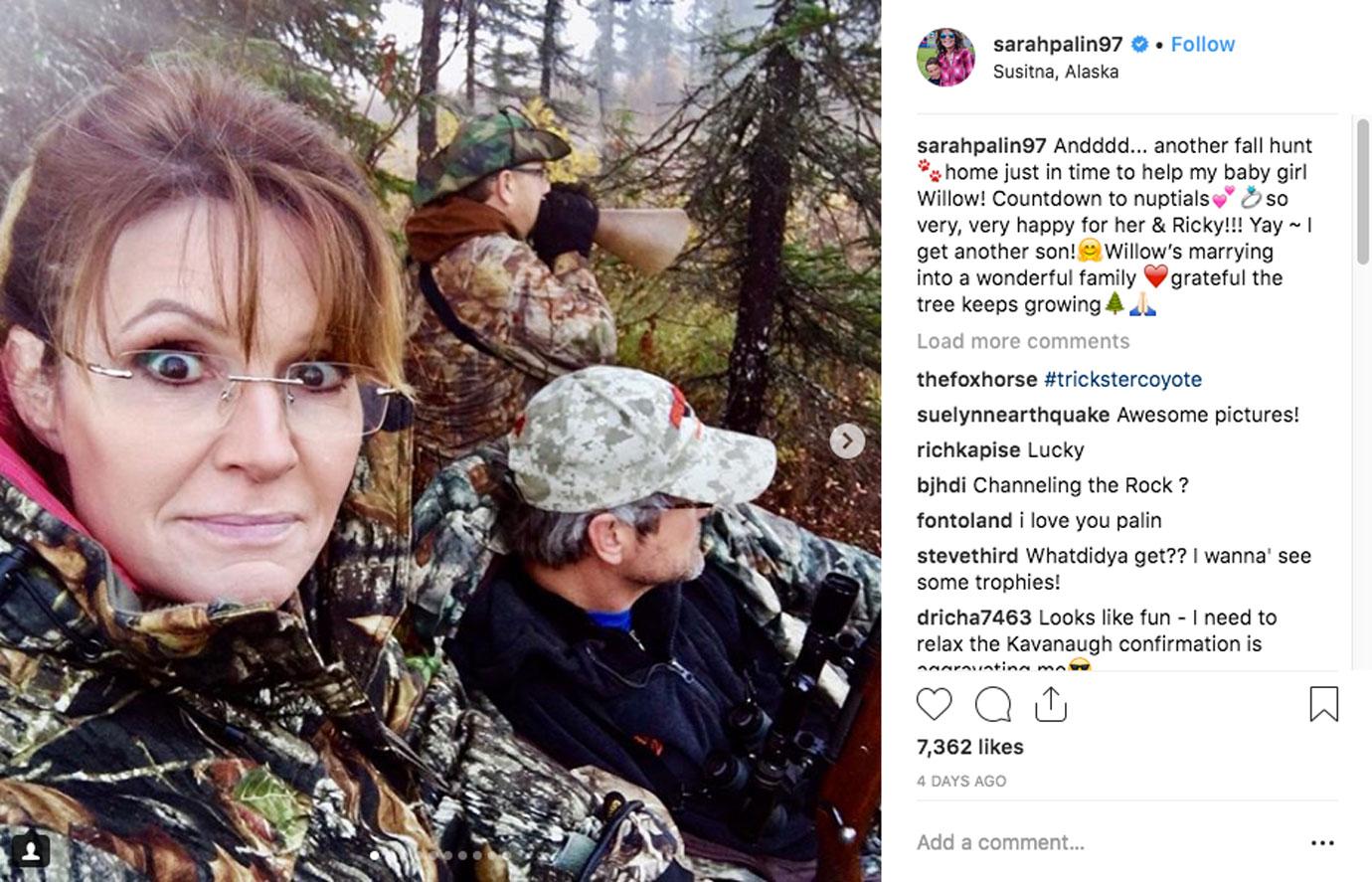 Reports also say that he resisted, which led to him also being given resisting arrest and disorderly conduct charges. If found guilty of his three Class A misdemeanor charges, Track faces up to a year in jail, as well as a $25,000 fine. For the fourth, Class B misdemeanor charge, he could receive a day in jail and a $2,000 fine.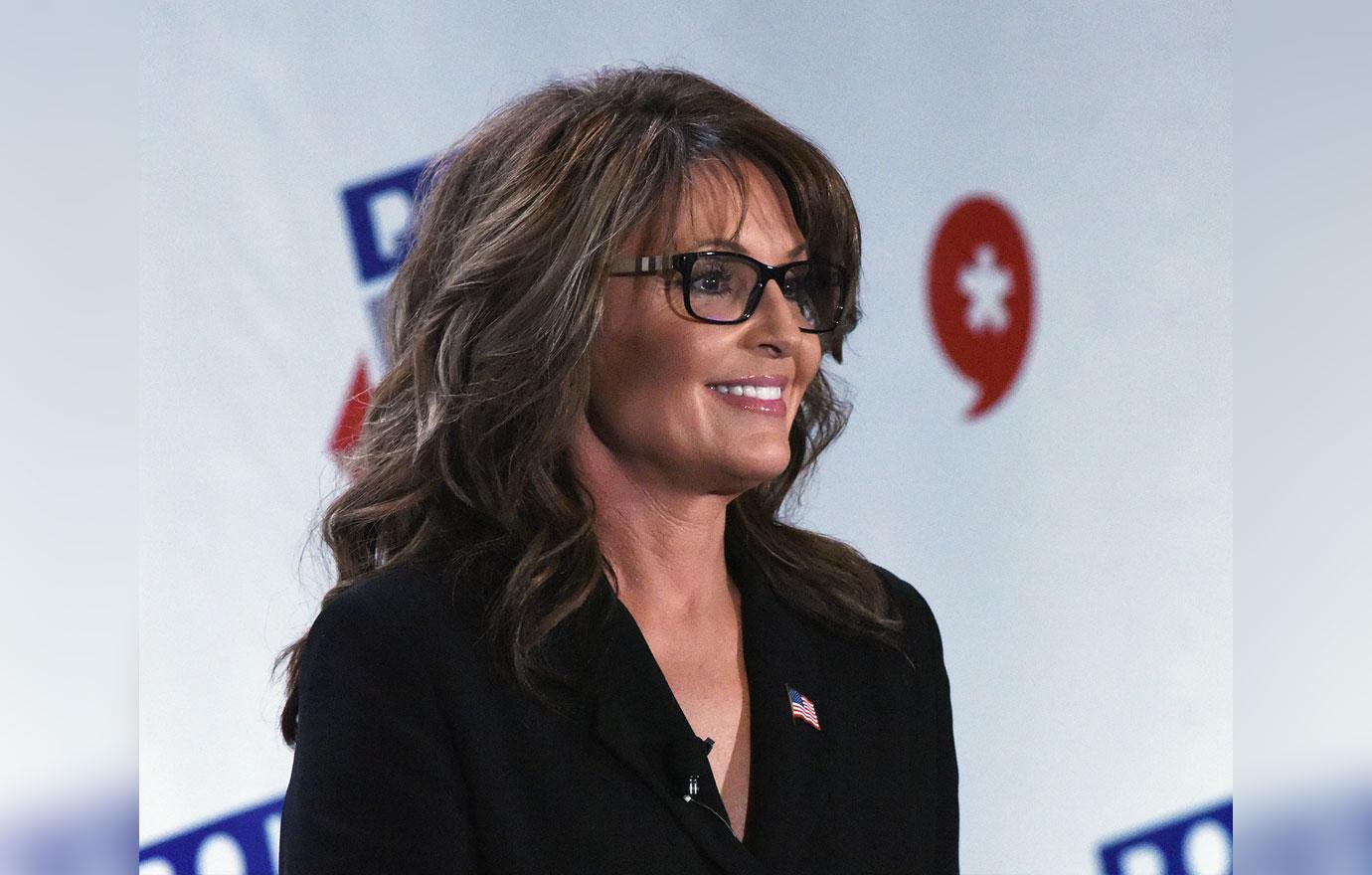 What do you think about Sarah posting wedding pics so soon after Track's arrest? Sound off in the comments.