PHOTOS
Scott Disick Takes Mason & Penelope For Frozen Yogurt After Psych Hold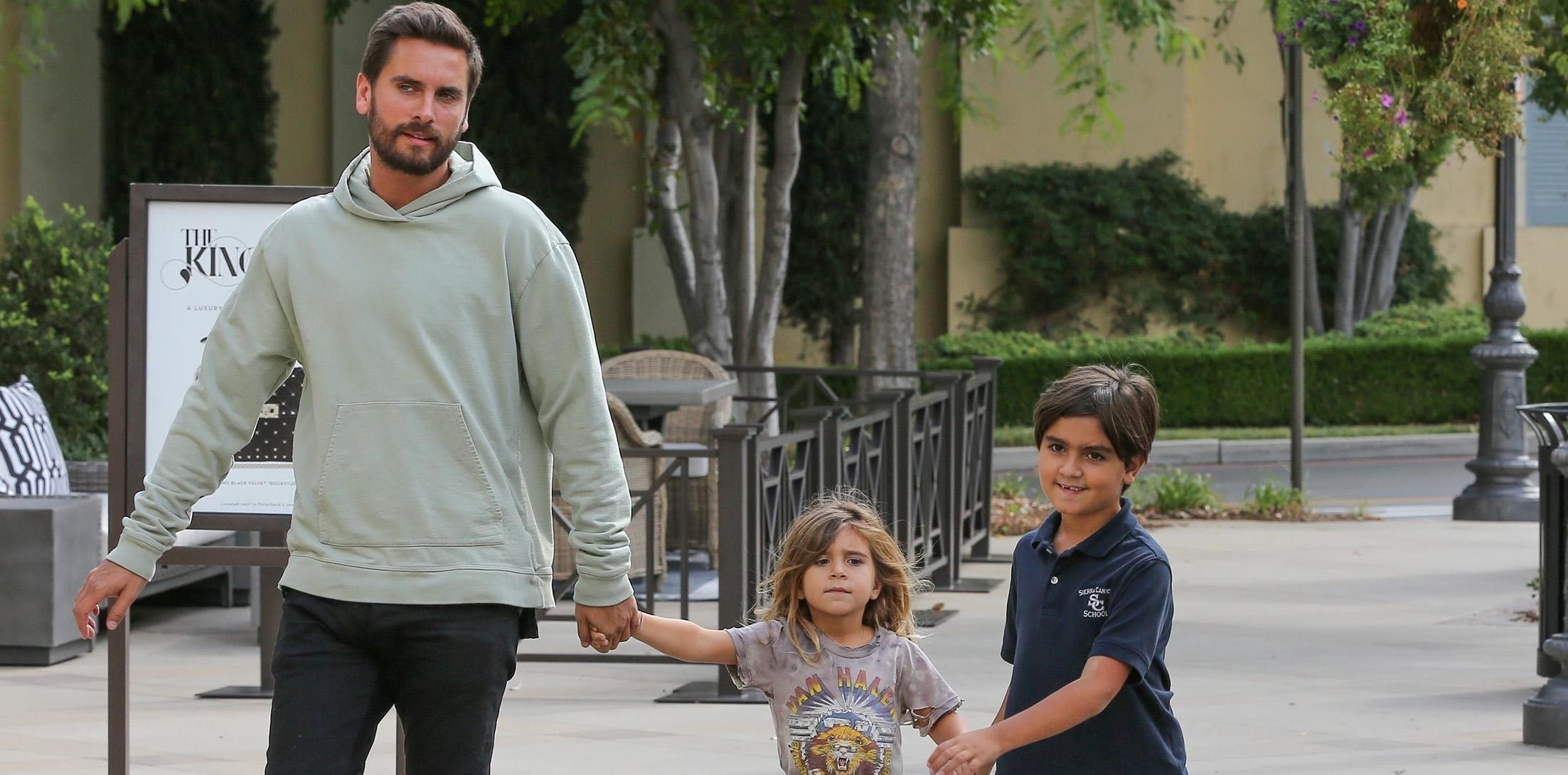 Scott Disick still seems to be keen on trying to distract everyone from reports he was placed under a psych hold last month. The news was released in early September, though the incident took place August 18. This week, after partying it up during Fashion Week in New York, the father headed back home to Calabasas to spend time with two of his kids.
Article continues below advertisement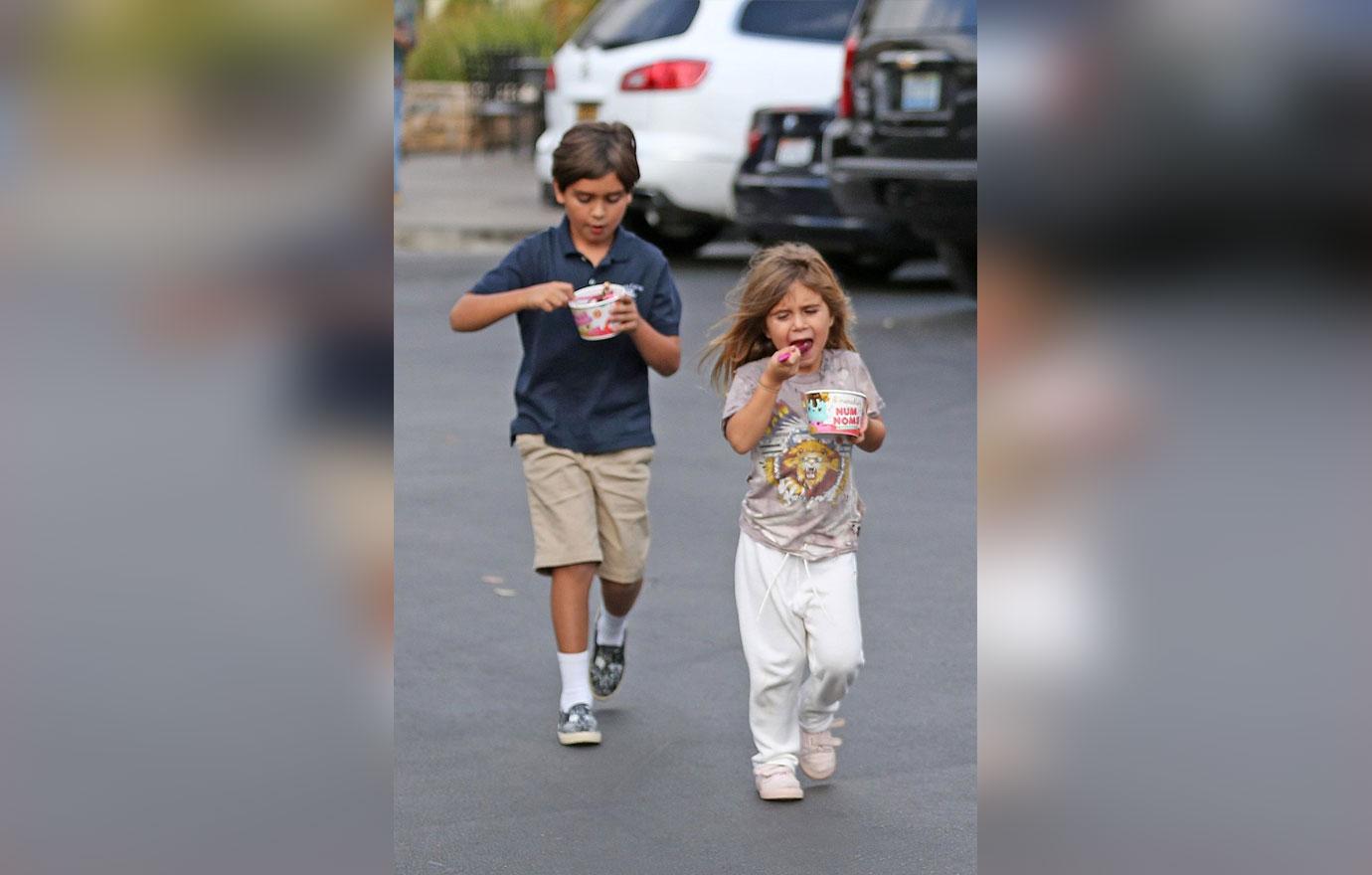 The 34-year-old looked casual in ripped black jeans and a hoodie as he took Mason and Penelope to Menchie's Frozen Yogurt for a treat, and little P looked thrilled to indulge.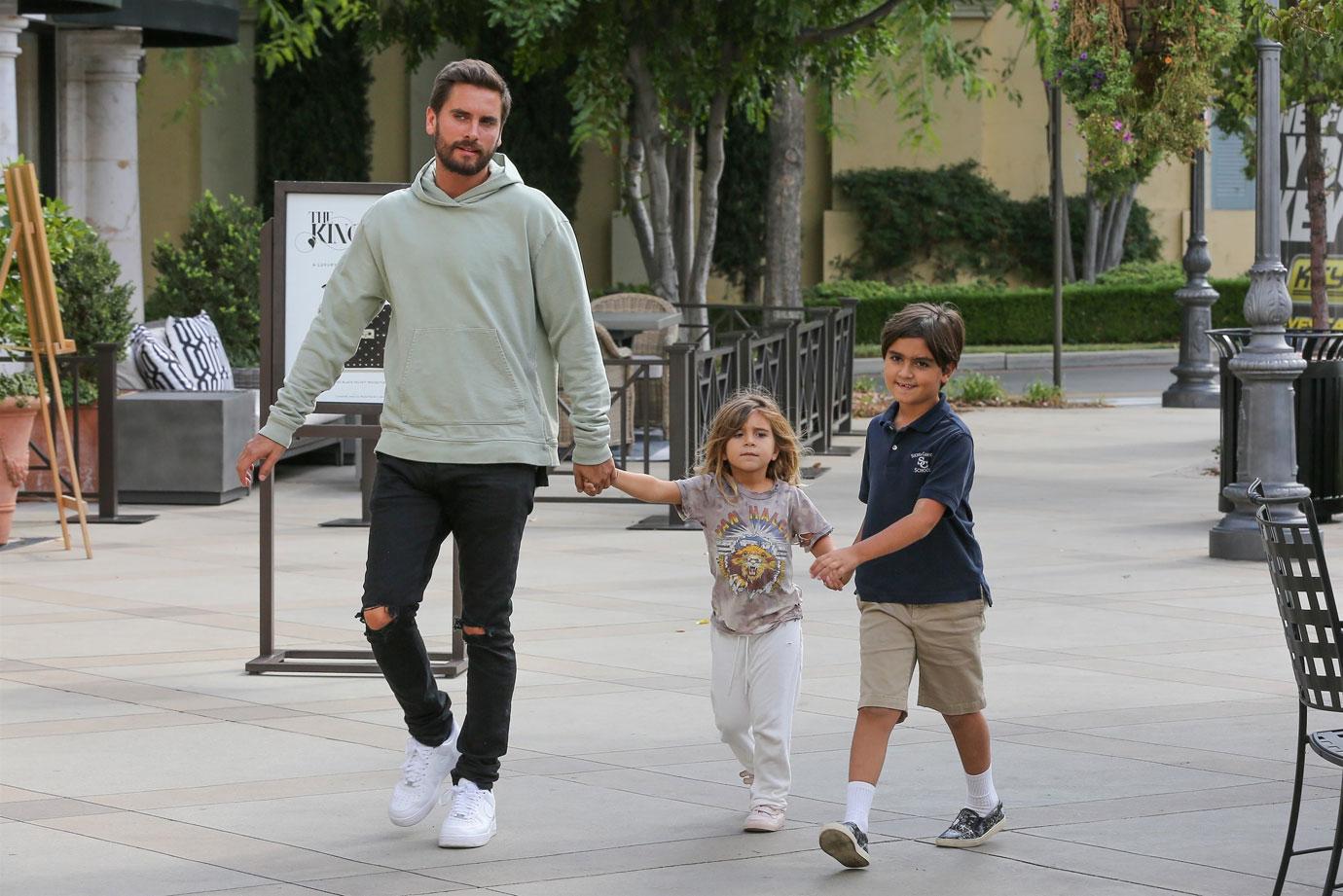 The trio looked very cute as a unit, with Scott even grabbing Penelope's hand as she held on tightly to her seven-year-old brother.
Article continues below advertisement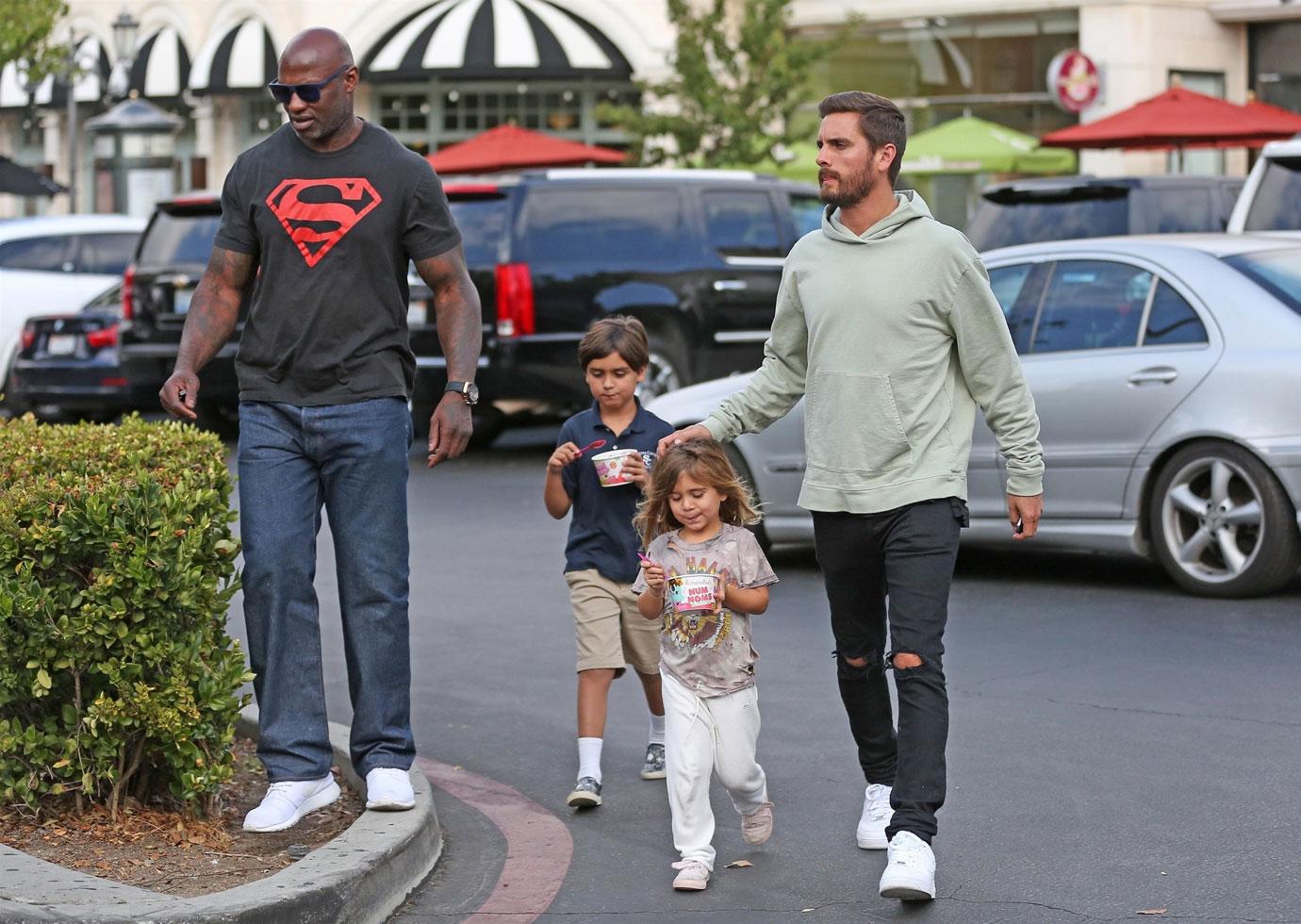 And the family wasn't alone, as they were also joined by some muscle! We wonder if this is the same security guard who called 911 last month over Scott's behavior! LA County firefighter specialist Richard Licon, who was dispatched to Scott's residence, told InTouch this week, "He was violent, so we requested backup assistance."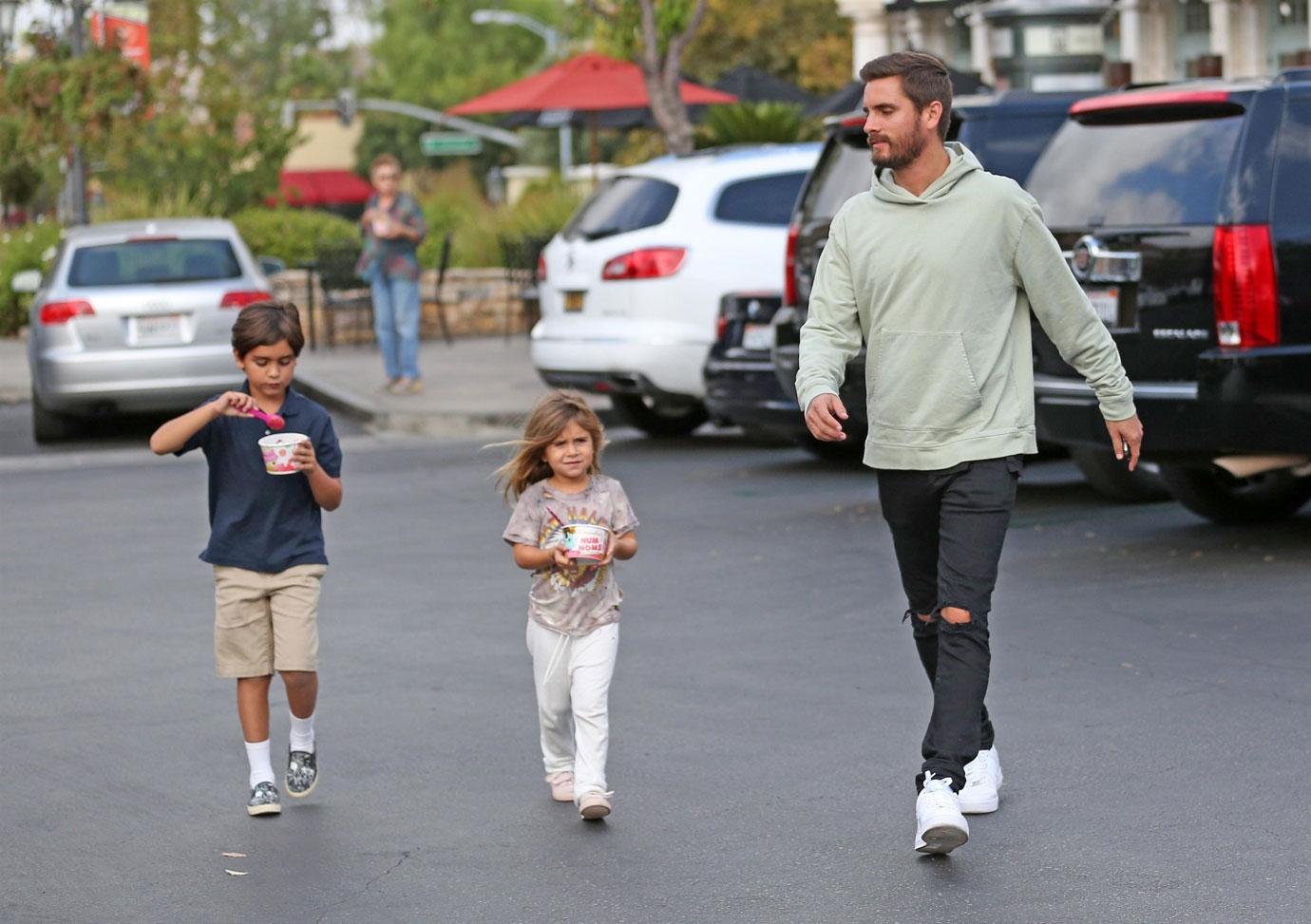 Richard added the troubled reality star "Was completely out of it, and it was bad. This was unlike any other situation anyone has seen with Scott before. He wasn't making any sense when he was talking, and there was a fear that he was going to do something unsafe."
Article continues below advertisement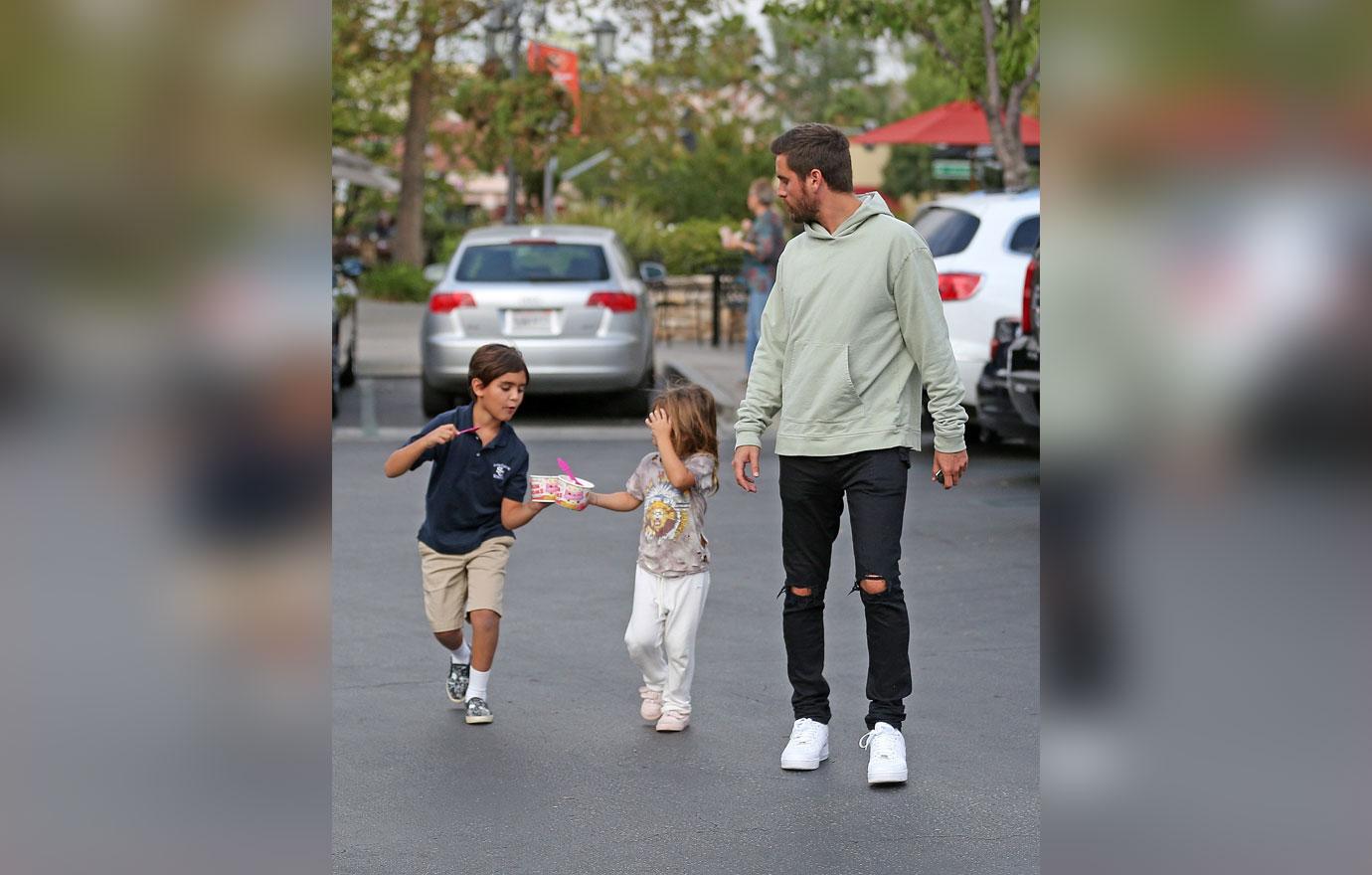 Still, that has not kept Scott from partying hard! After spending time with the kids, he looked a little worse for wear after leaving the bar at King's Fish House later that night with a male friend.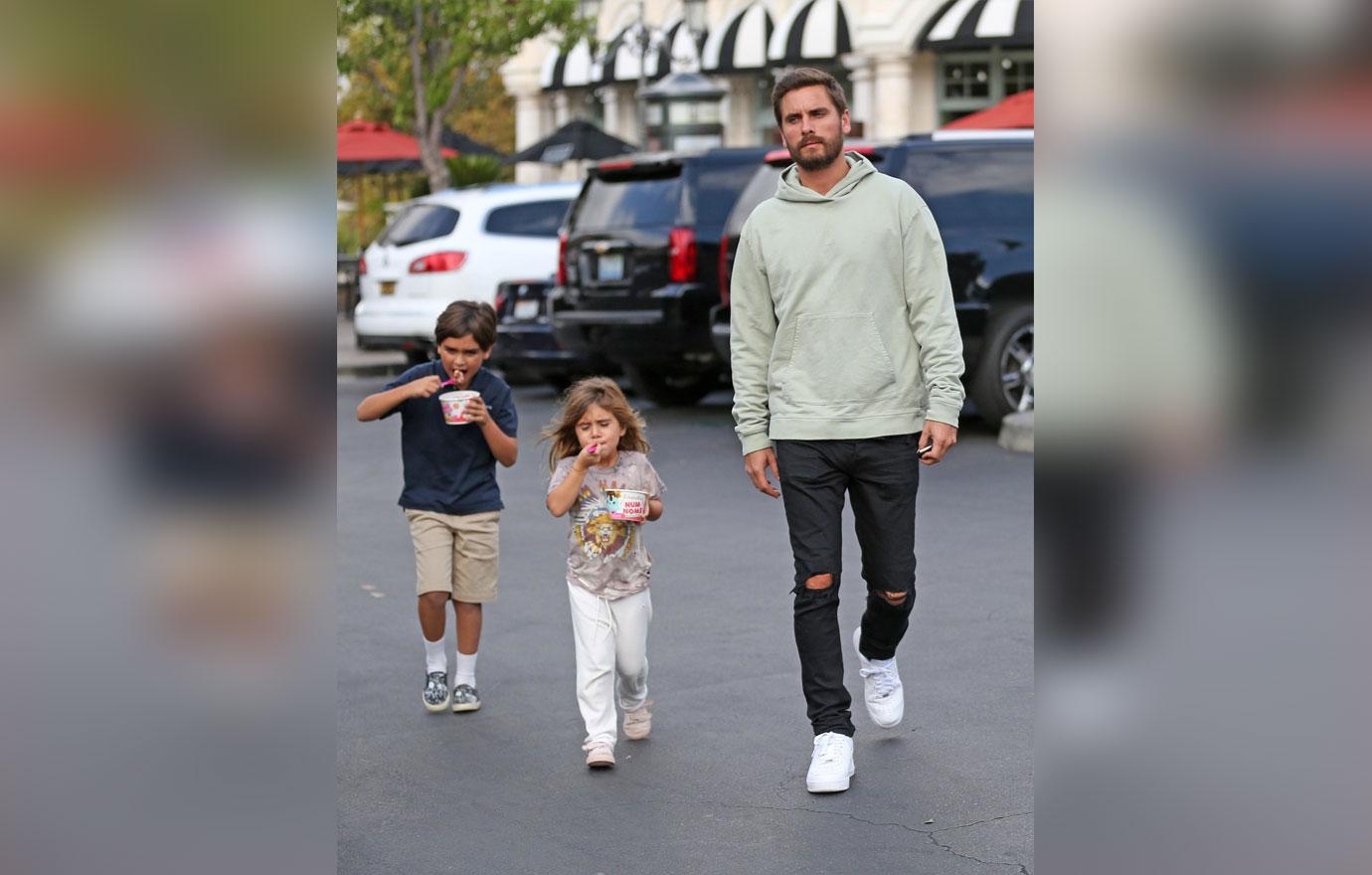 What are your thoughts on Scott's antics? Let us know in the comments section.