PHOTOS
Flashback: All The Secrets, Scandals And Shocking Moments From Inside The World Of Hugh Hefner's 'Playboy'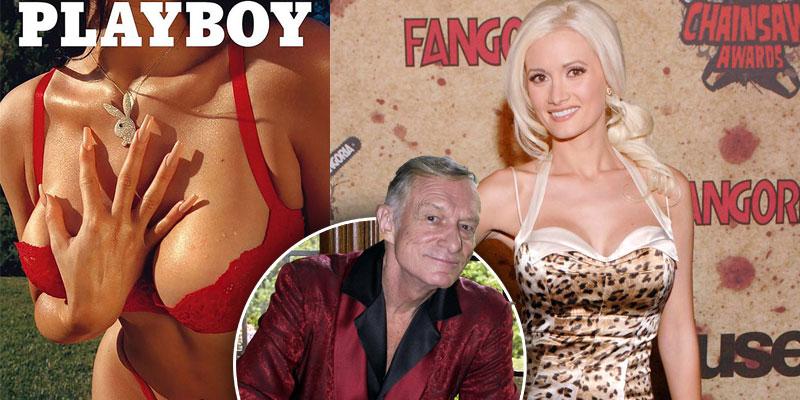 Playboy has long been synonymous with beautiful women, glamorous parties and sought after celebrities.
The magazine was founded in 1953 by Hugh Hefner and for decades, Playboy reigned as the wildest empire ever. But along with the glitz and glamorous, Playboy has been no stranger to scandals, dark secrets, controversial covers and even tragic deaths.
Even after Hefner's death in 2017, dramatic details of what went on behind the gates of the famous Playboy Mansion continue to come out.
Article continues below advertisement
Secret: Holly Madison Felt Trapped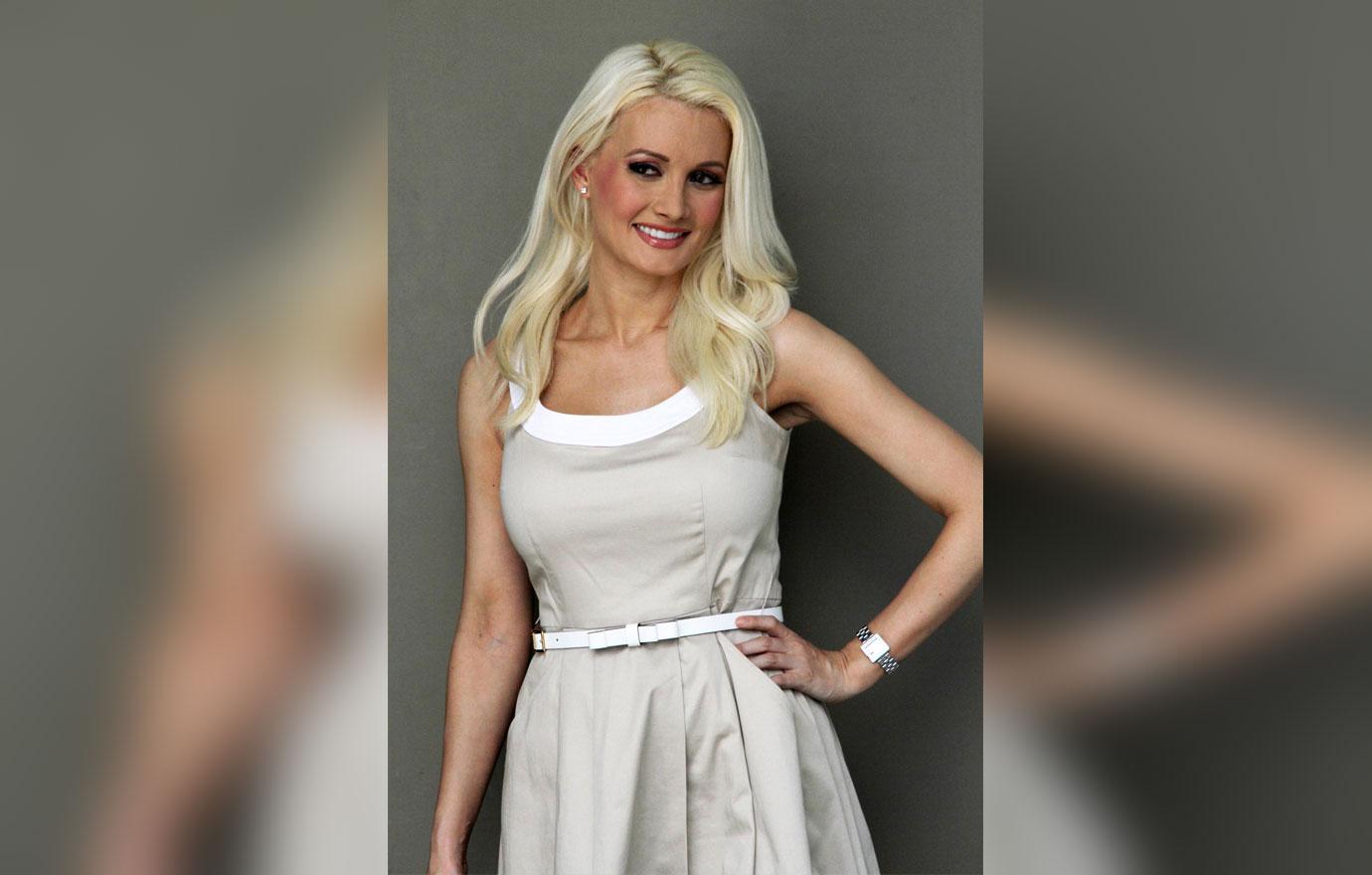 Hef's one time main girlfriend and Girls Next Door star wrote a scathing tell all book Down the Rabbit Hole: Curious Adventures and Cautionary Tales of a Former Playboy Bunny where she revealed she felt trapped at the mansion.
"Everyone thinks that the infamous metal gate was meant to keep people out. But I grew to feel it was meant to lock me in," she wrote.
Article continues below advertisement
Shocking: Kylie Jenner Poses Nude With Baby Daddy Travis Scott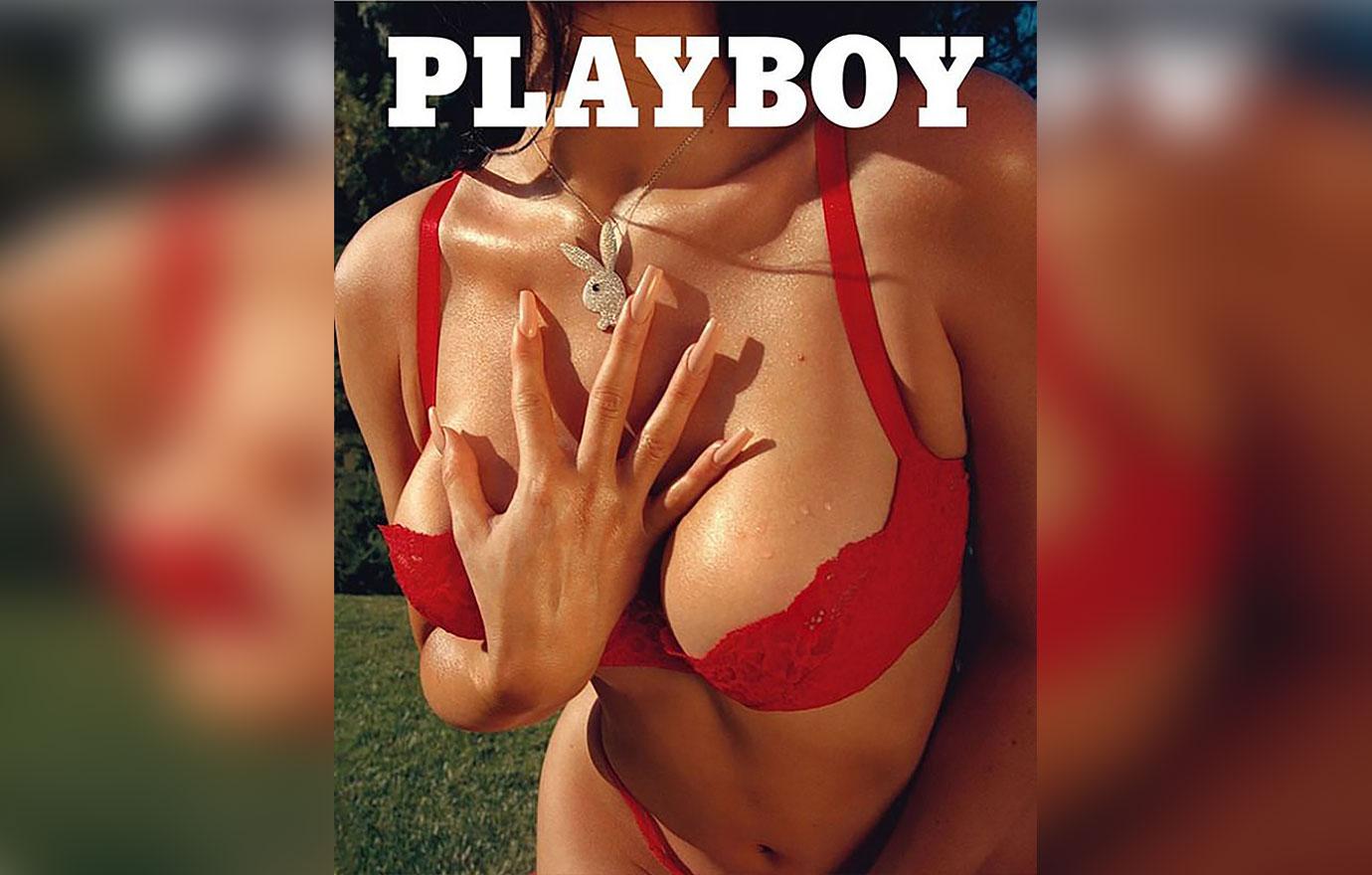 Not long after welcoming daughter Stormi Webster, the beauty mogul and "Sicko" rapper appeared together in the magazine's 2019 Pleasure issue. While Jenner shocked fans and appeared nude in the photographs,"creative directed" by Scott, she was careful to pose just right as not to expose anything too private.
Article continues below advertisement
Secret: Crystal Harris Not Turned On By Her Husband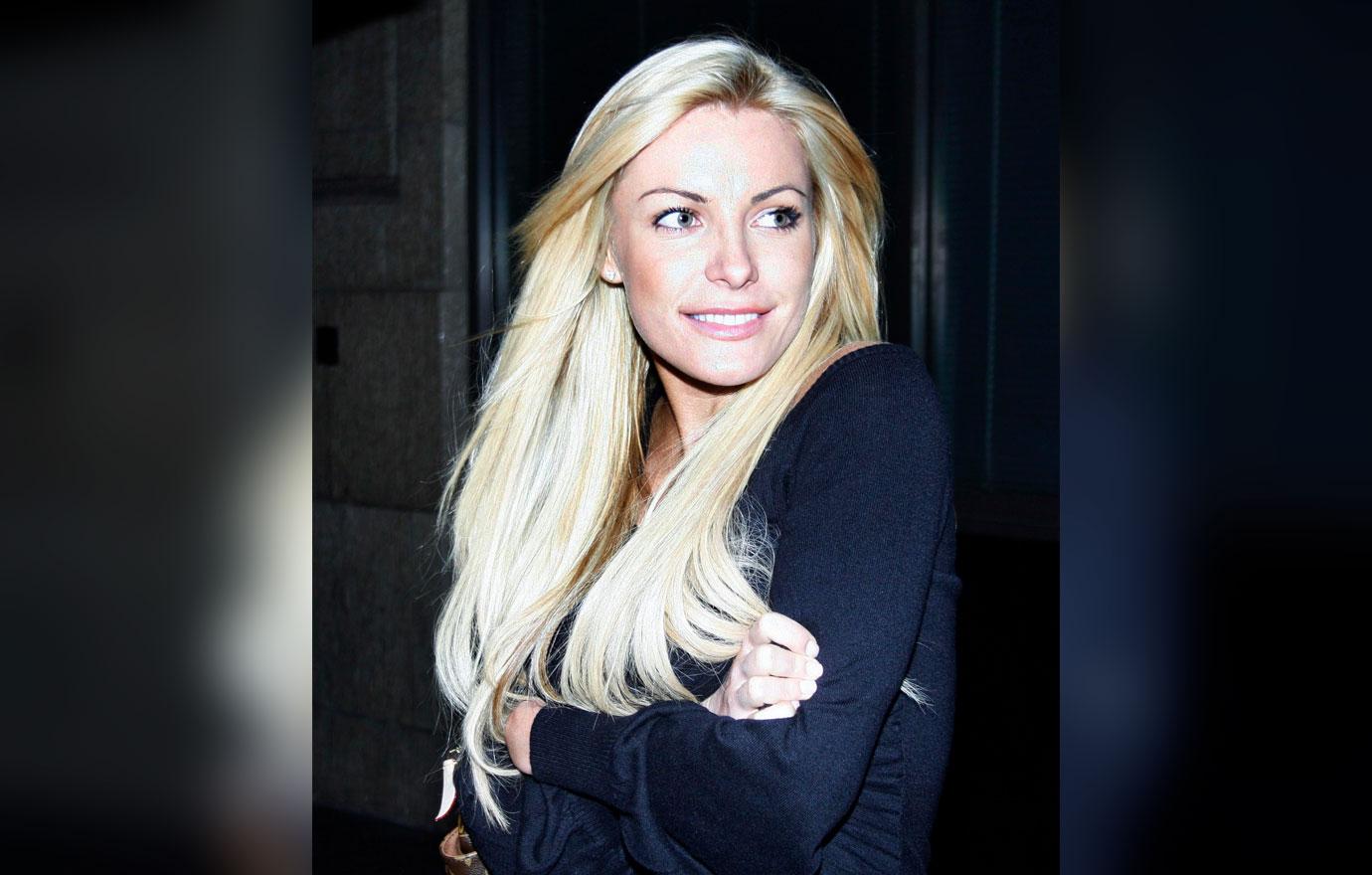 Crystal Harris, who was married to Hefner from 2012 until his death, recently revealed that his former husband just didn't do it for her.
Admitting sex with Hefner lasted for only about "two seconds," she told The Sun, "When I first met Hef I was this kind of insecure college girl. He taught me love. He taught me kindness. He gave me life. He really did. (But) I'm not turned on by Hef, sorry."
Article continues below advertisement
Scandal: Bill Cosby Cover Up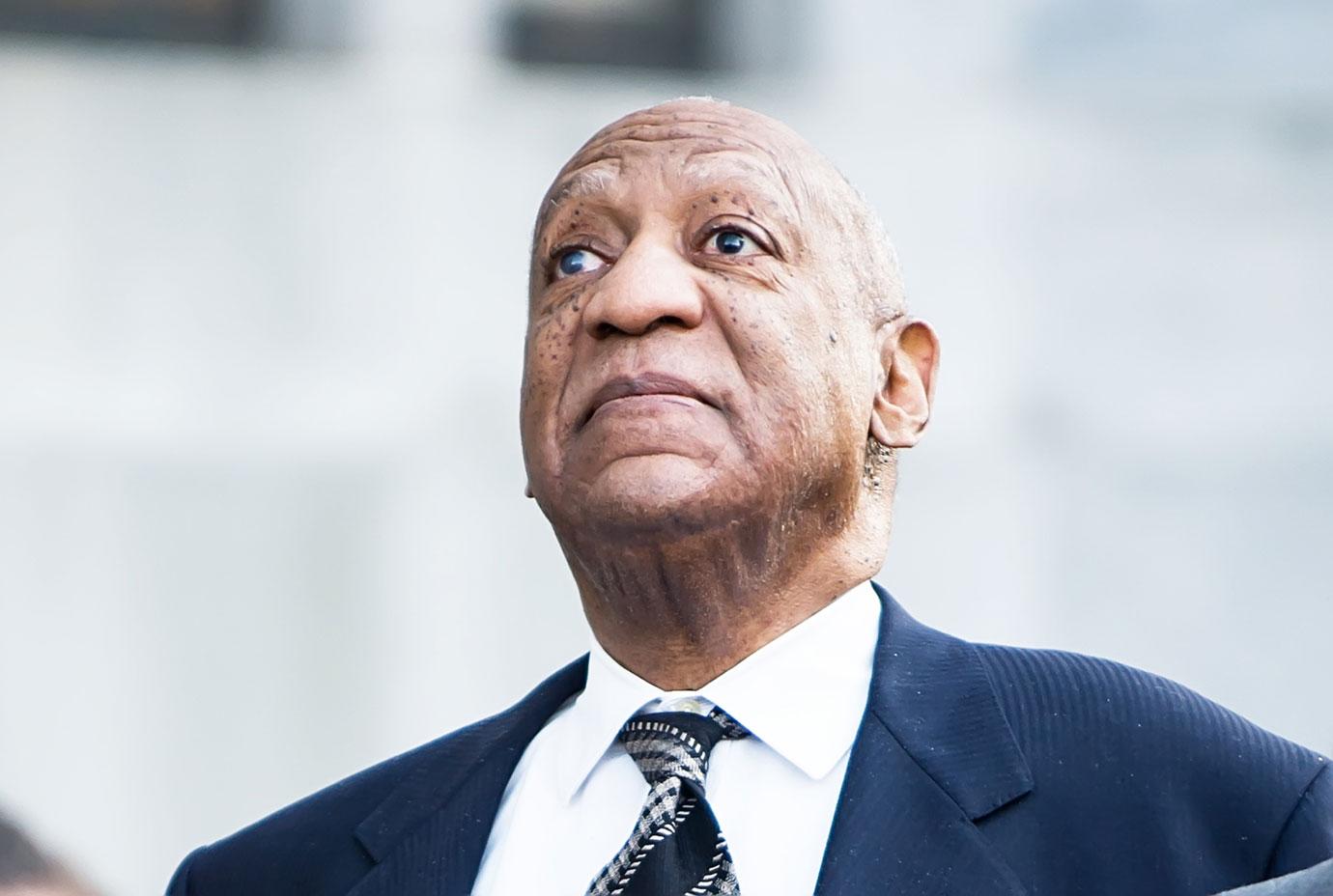 In a dark accusation, damning video evidence of convicted sex crime felon Bill Cosby's alleged serial assaults on women was said to be dumped in the ocean by pal Hefner. The shocking charge made by an attorney of one of Cosby's victims.
"I think there's a high probability Hefner was dumping tapes that not only included Cosby, but others he was trying to protect," Spencer T. Kuvin, who represented model Chloe Goins, told Radar exclusively.
Hef, who often hosted Cosby at his famed sex den, reportedly stashed his entire collection of sex tapes and X-rated photos in a cement-lined casket and had his aides dump it in the Pacific Ocean.
"Hugh was terrified of the world finding out everything about his past," a source revealed. "There was a batch of tapes which were filmed during some of the orgies he enjoyed in the '70s."
Article continues below advertisement
Secret: Hef's Girlfriends Had Side Boyfriends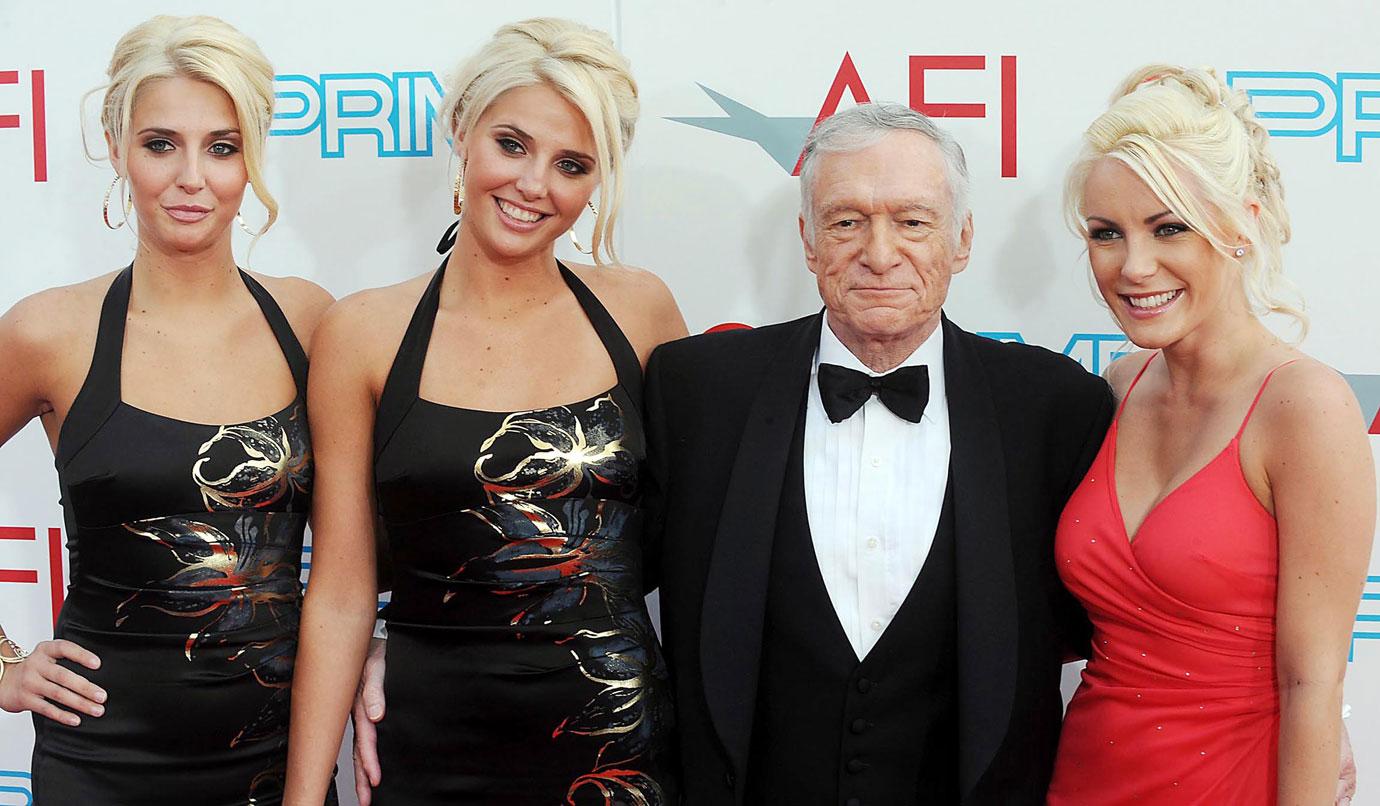 Although it was strictly forbidden, almost all of Hef's girlfriends had one. Holly Madison shared in her book that she and Girls Next Door co-star Bridget Marquardt were the only ones who followed the rule faithfully.
Article continues below advertisement
Shocking: Lindsay Lohan Recreates Marilyn Monroe Nude Pictorial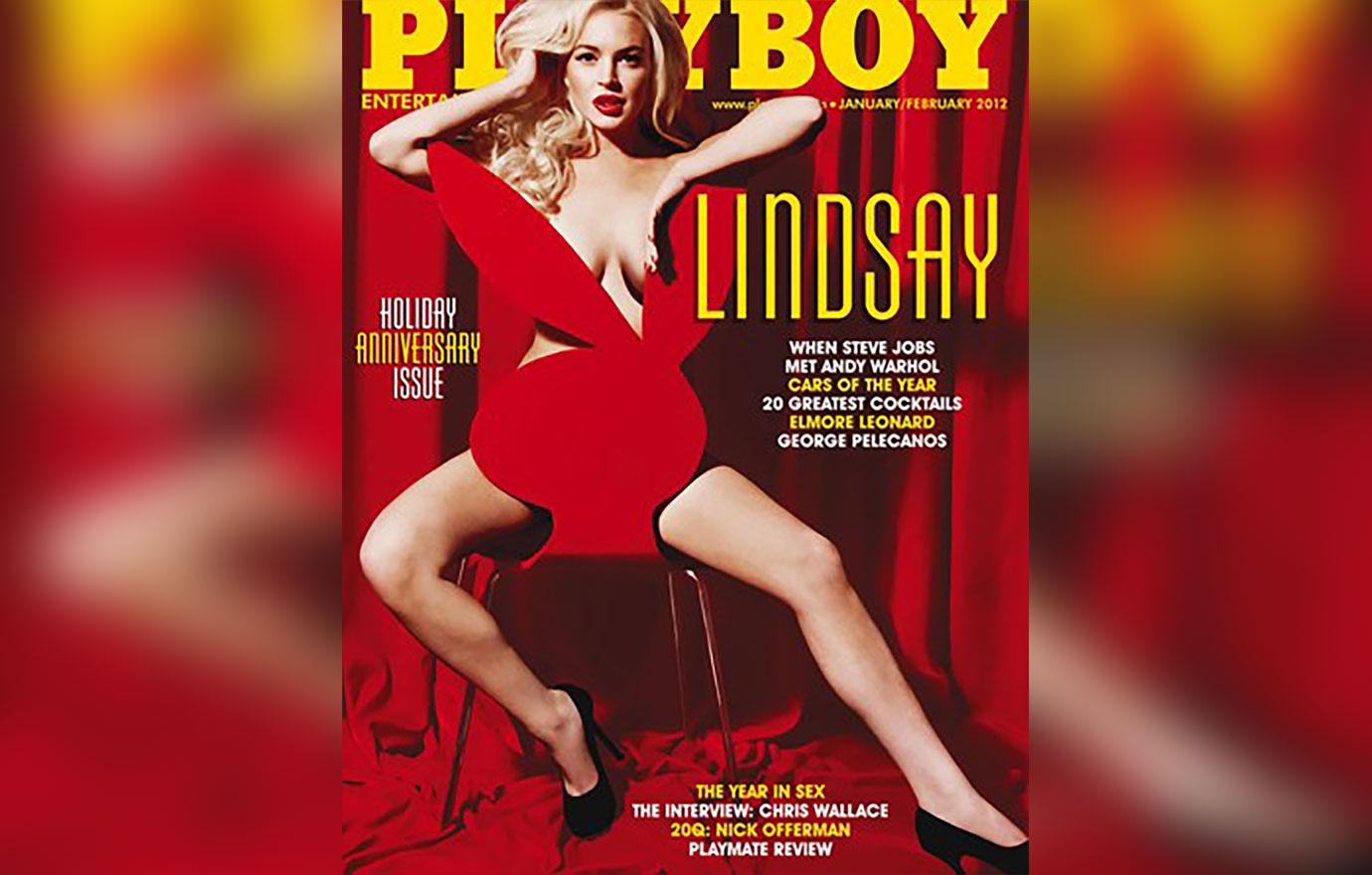 In 2011, The Parent Trap star shocked fans when she recreated Marilyn Monroe's iconic nude pictorial for the magazine.
"Sex and sexuality are a part of nature, and I go along with nature," Lohan said in her Playboy interview ."I think Marilyn Monroe once said that. I certainly agree with her…Knowing yourself and your body is so important because it gives you confidence, and in life, women need confidence. It's a very male-dominated world to begin with, so knowing yourself and being comfortable with your body is an important thing for me as a woman."
Article continues below advertisement
Secret: Jill Ann Spaulding Recounts Shocking Sex Details Including Two Minute Turns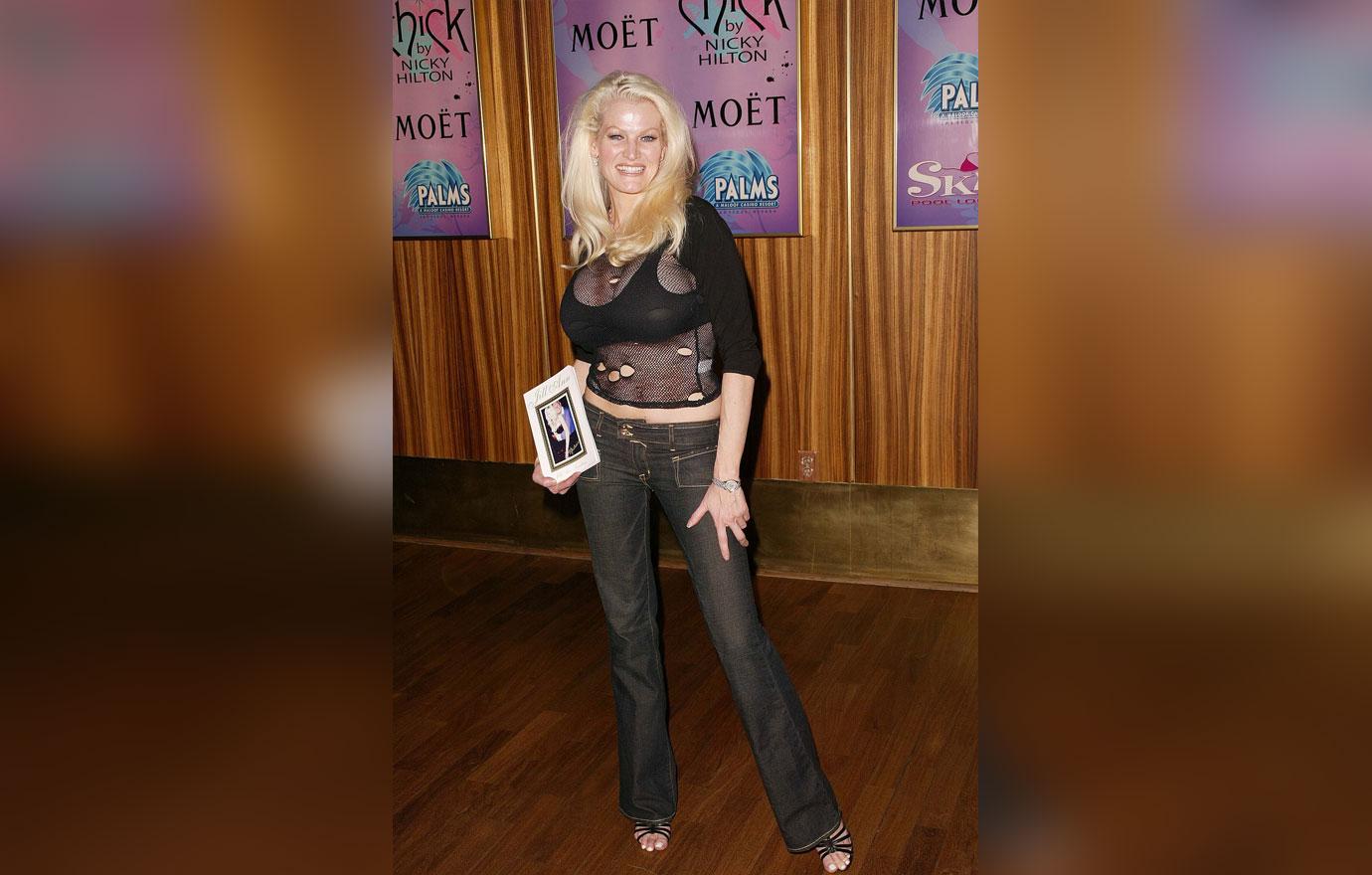 "When it first gets started his main girlfriend gives him oral sex, then she has sex with him. She's the first to go because that's the safest for her. No protection and no testing. He doesn't care." former Playmate Jill Ann Spaulding wrote in her in her book, Jill Ann: Upstairs. "Hef just lies there with his Viagra erection. It's just a fake erection, and each girl gets on top of him for two minutes while the girls in the background try to keep him excited. They'll yell things like, 'F--k her daddy, f--k her daddy!'"
Article continues below advertisement
Scandal: The Suicide Of Playmate Stephanie Adams
Undoubtedly one of the most horrific stories to ever surround the Playboy family was the death of the 46-years-old former Playmate. The sad story goes that Miss November 1992 had a tumultuous relationship with her ex-husband and seeking child support for her 7-year-old son. After an unfavorable court ruling in May 2018. Adams returned to her penthouse room in Manhattan's Gotham hotel where she proceeded to push her child out the 25th-story window, killing him, before leaping to her own death.
Article continues below advertisement
Secret: Kendra Wilkinson Admits She Was Naive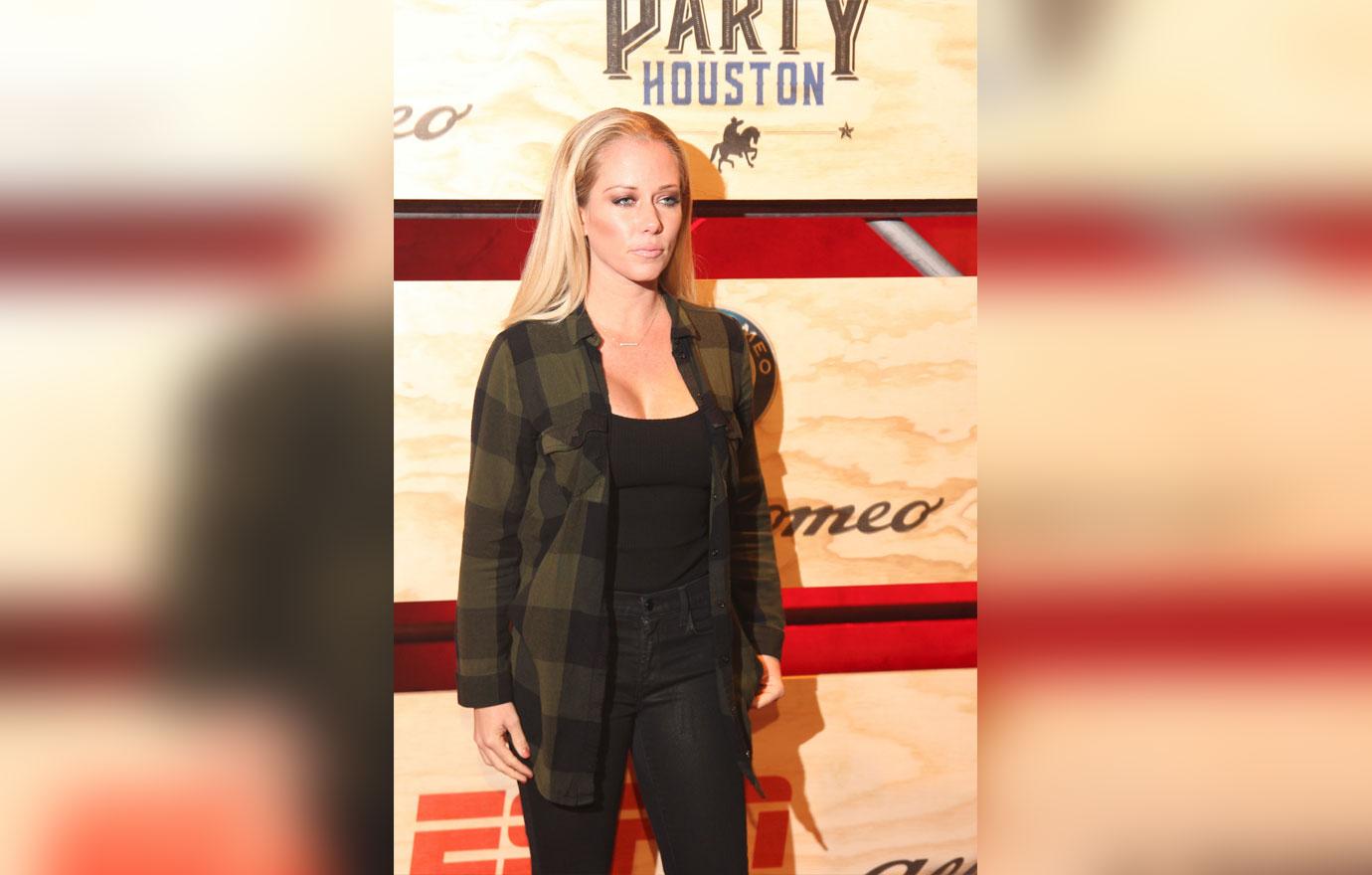 Hef's one time girlfriend and Girls Next Door star said she was naive before moving into the Playboy Mansion.
"I moved in and weeks went by and I didn't know that sex was involved," Wilkinson said in an interview. "I knew nothing about Playboy. I'd just graduated high school," She revealed that once she was expected to sleep with Hefner, she had to prepare herself with booze.
"I was usually very drunk doing those evenings. I tended not to care about much until the next day. I had to be very drunk or smoke lots of weed to survive those nights. At about the minute mark, I pulled away and it was done. It was like a job."
Article continues below advertisement
Shocking: Chelsea Handler Poses For The Christmas Issue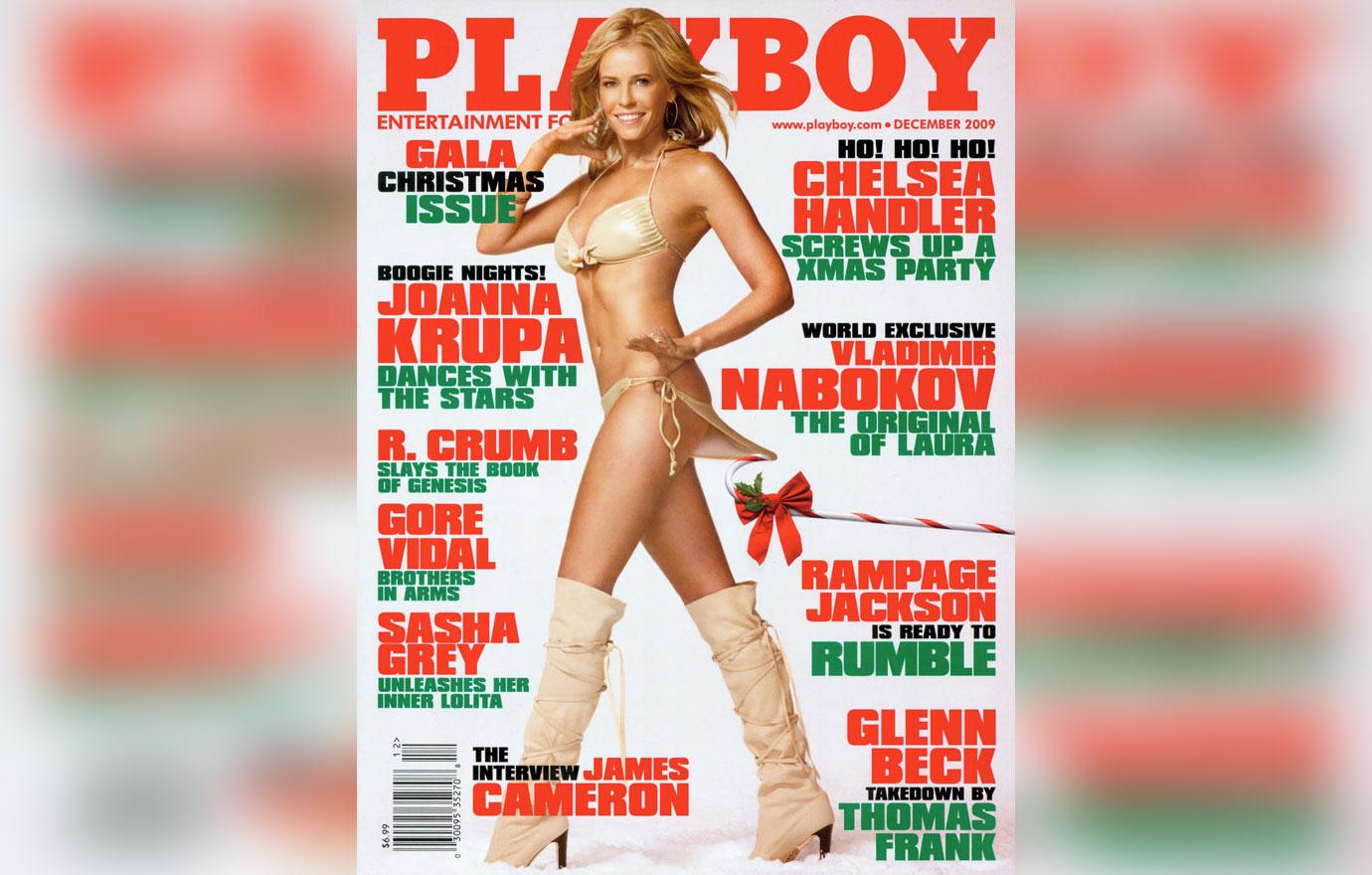 The comedian isn't exactly the type of star that comes to mind when people hear the name Playboy. But the actress showed some skin in the magazine's 2009 Christmas issue.
Article continues below advertisement
Secret: The Cast Of Girls Next Door Were Not Paid In The Beginning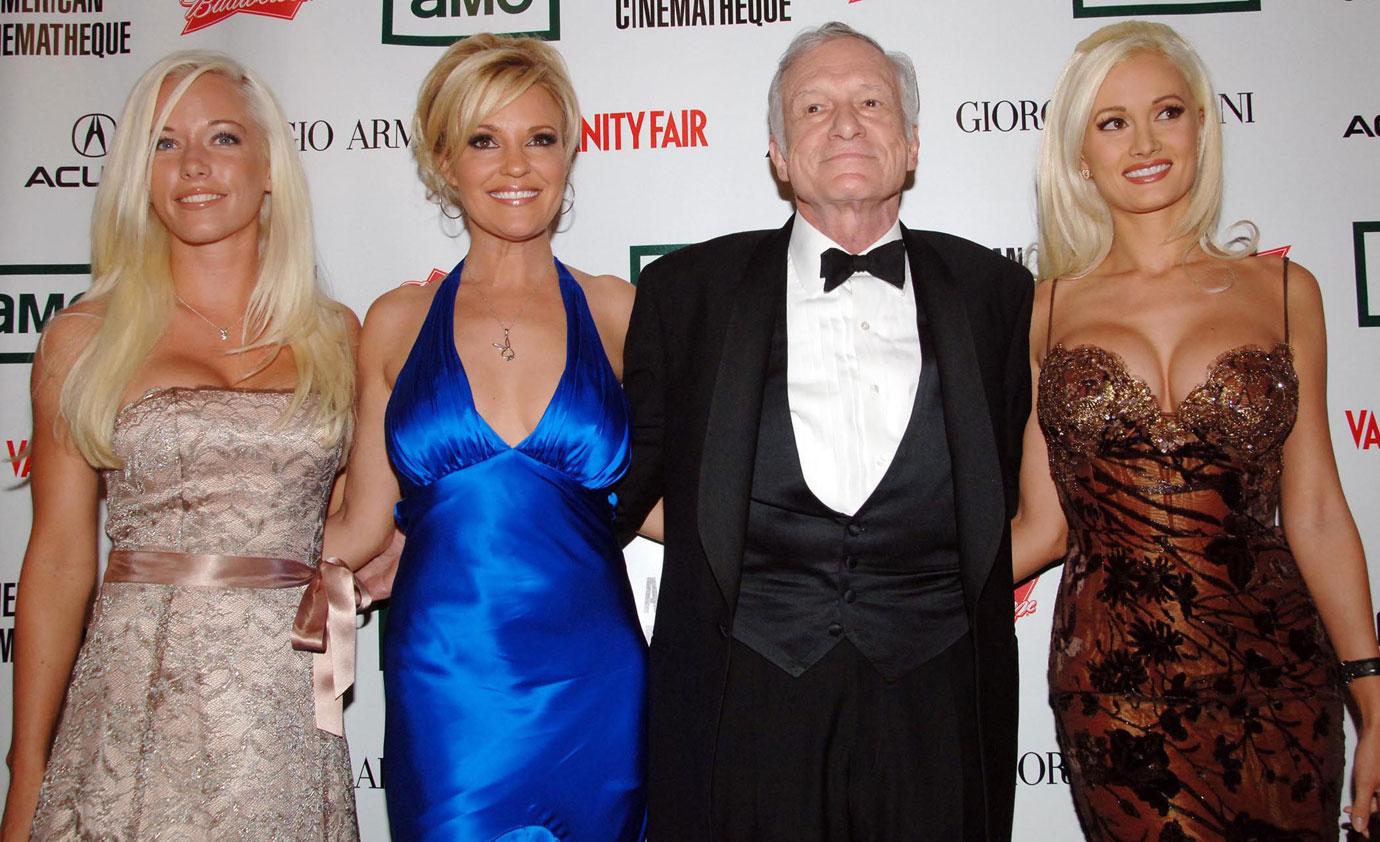 Despite it's straight-out-the-gate success, Holly Madison, Bridget Marquardt and Kendra Wilkinson weren't paid at all for the show's first season. When the girls shot for the magazine, they were paid the very bottom price Playboy pays its other models.
Article continues below advertisement
Scandal: Rape Accusations Against Hef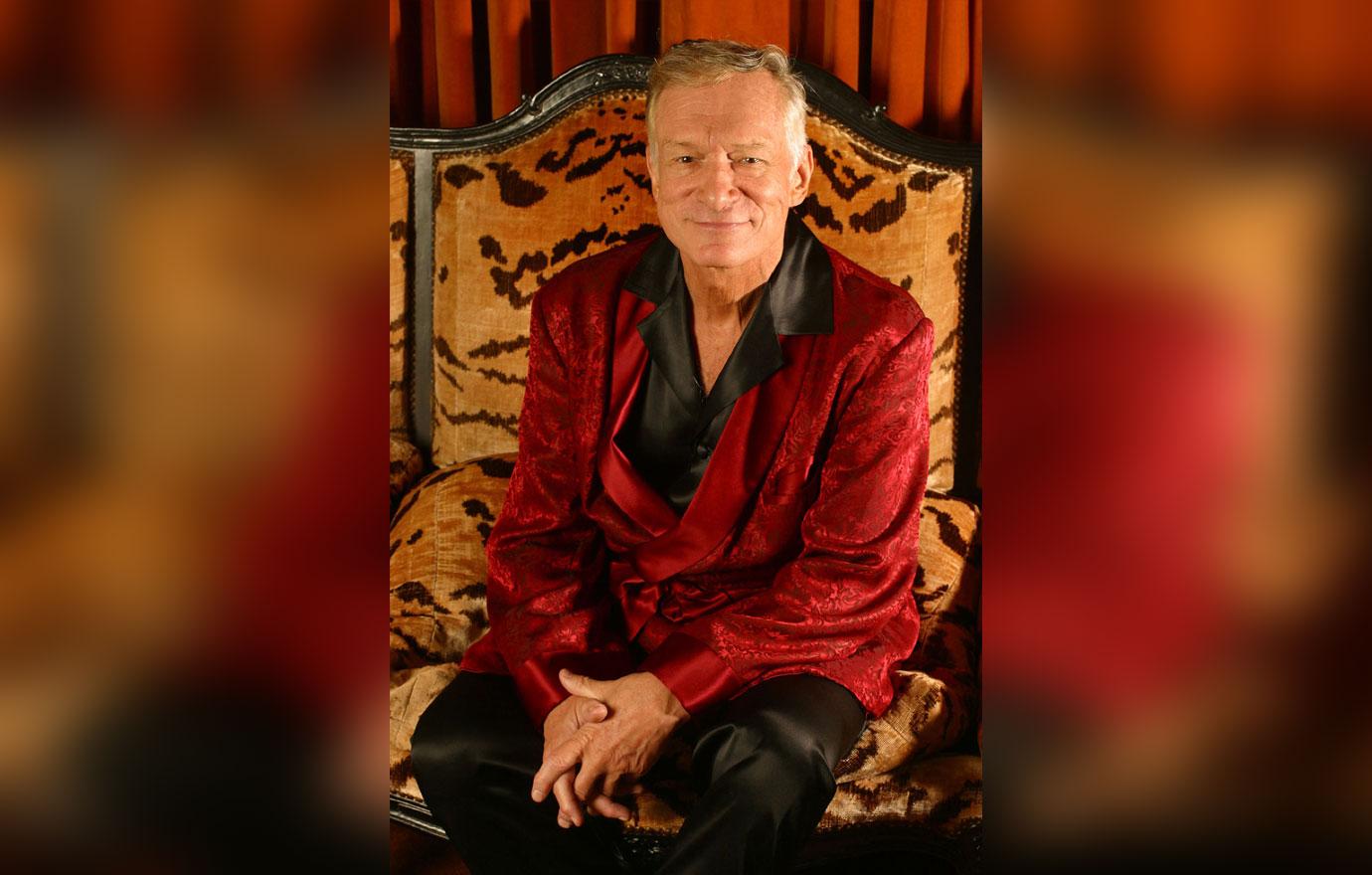 In his 1984 book "The Killing of the Unicorn: Dorothy Stratten 1960-1980," movie director Peter Bogdanovich accused the Playboy founder of forcing himself on Playboy Playmate Dorothy Stratten sexually in his Jacuzzi "grotto" on her first night at the Playboy Mansion.
Hef said in response, "I am, publisher of Playboy or no, a very shy man. And I could no more force myself on a woman, psychologically or physically, than could the man on the moon," according to Rolling Stone. No charges were filed.
Article continues below advertisement
Secret: Izabella St. James Reveals Gross Mansion Condition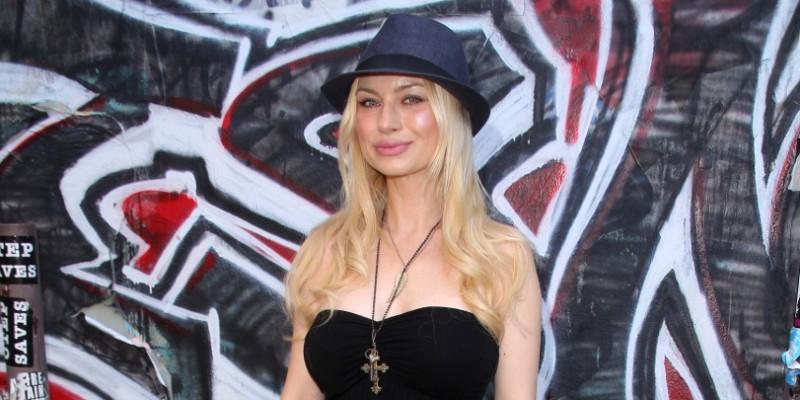 One time resident of the Playboy Mansion, Izabella St. James said that the living conditions in Hefner's room was appalling.
"We had to go to Hef's room, wait while he picked up all the dog poo off the carpet — and then ask for our allowance. We all hated this process. Although we all did our best to decorate our rooms and make them homey, the mattresses on our beds were disgusting — old, worn and stained. The sheets were past their best too," she told The Sun.
Article continues below advertisement
Shocking: Denise Richards Poses With Post-Baby Body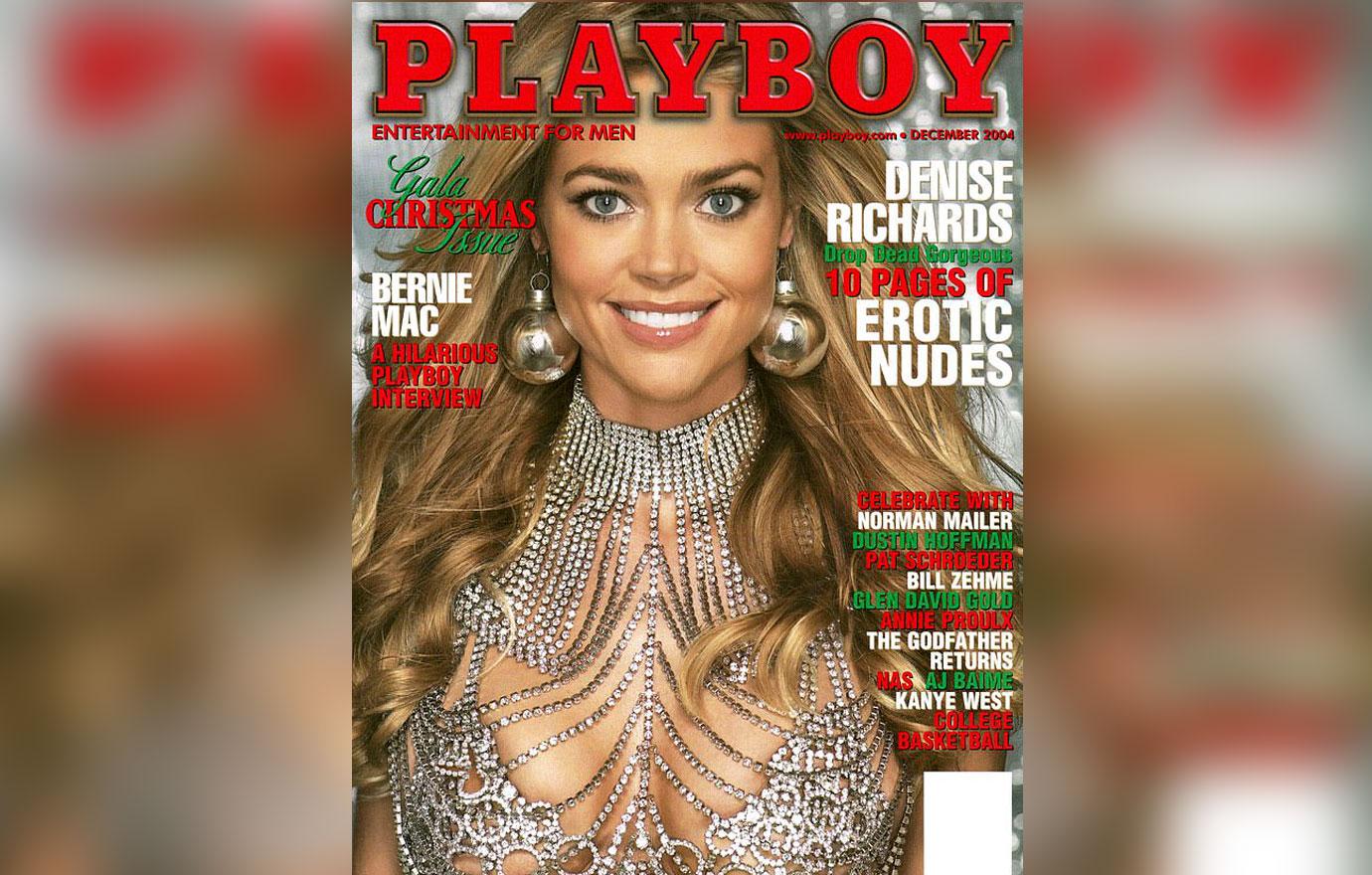 The Bond girl turned Real Housewife made jaws drop when she graced the cover of magazine in December 2004, just five months after giving birth to her daughter Sam.
Article continues below advertisement
Secret: Carla Howe Slams Mansion Decor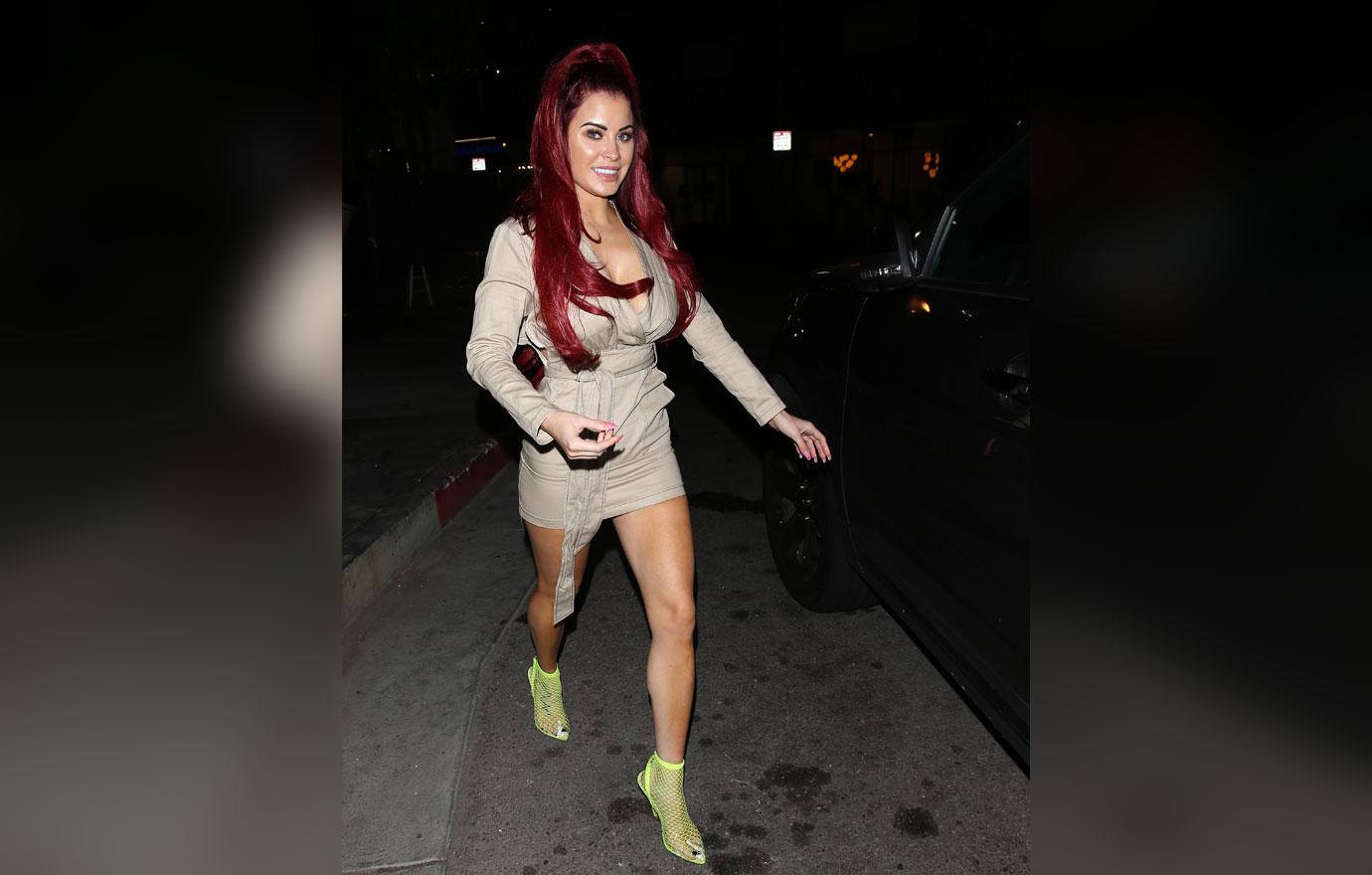 Model Carla Howe, who was in the mansion with her sister Melissa said that while things seem great from the outside, the inside of the mansion was an '80s disaster.
"He almost never leaves home and refuses to change anything in the mansion, so the whole place feels like it's stuck in the 1980s. There is no velvet or gold and all the carpets are brown and curling," she explained.
Article continues below advertisement
Scandal: The Death Of Cassandra Lynn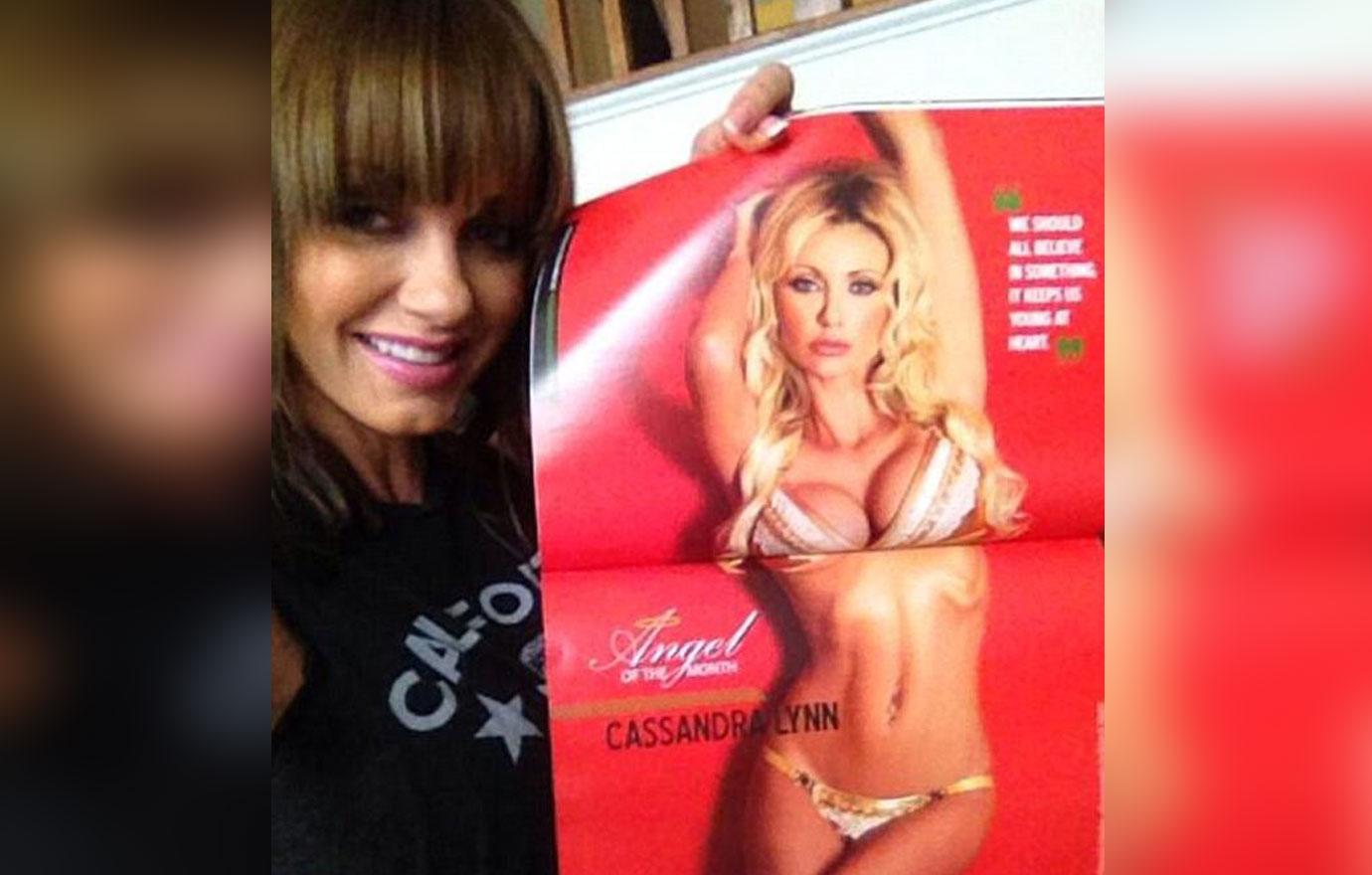 In 2014, Miss February 2006 was found dead in a bathtub after consuming large amounts of cocaine and champagne at a friend house in Los Angeles. She left behind two children.
Article continues below advertisement
Secret: Hef's Girlfriends Had An Allowance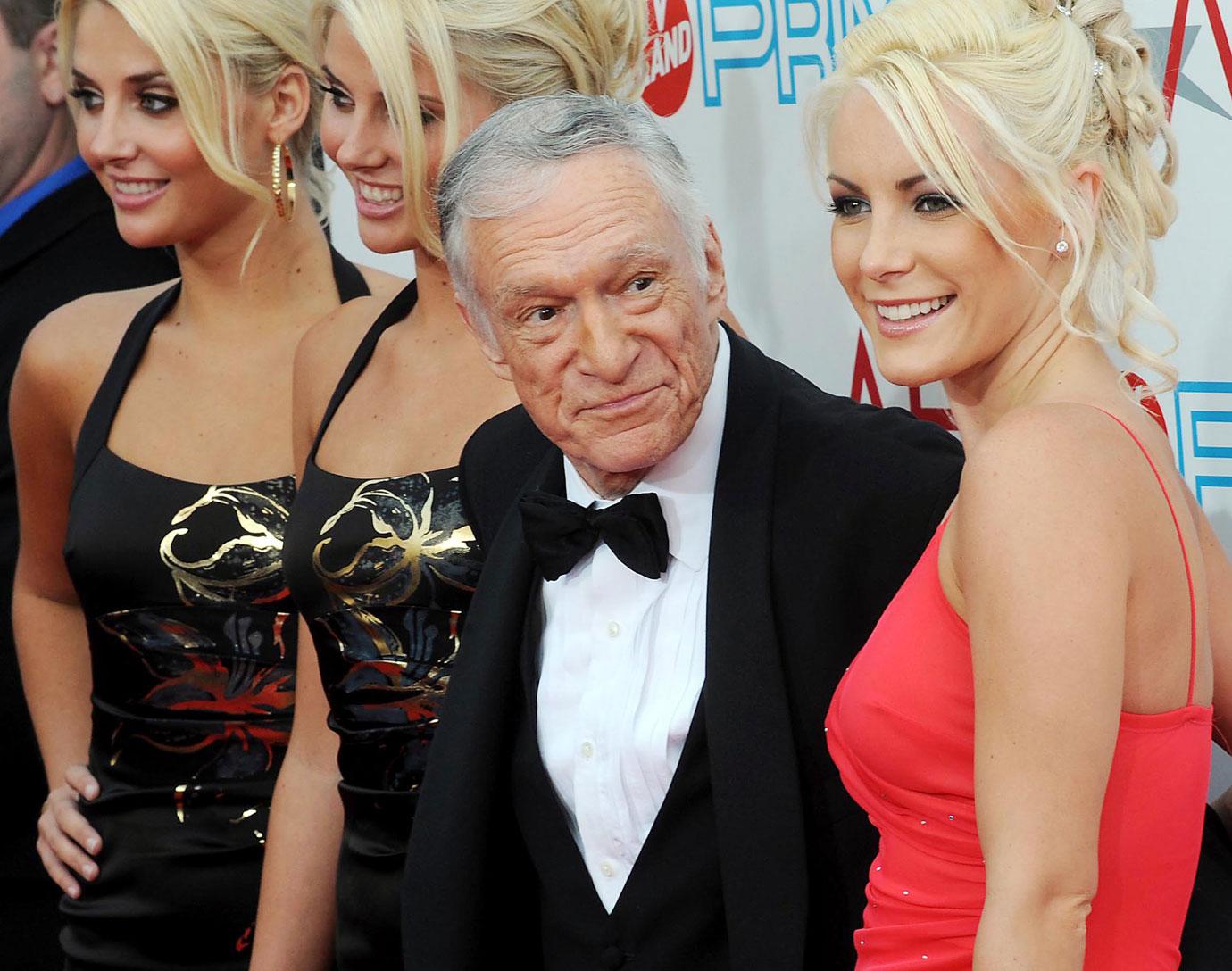 While they didn't have much freedom Hef's girlfriends did receive an allowance. According to Izabella St. James, the girlfriends were given a $1,000 weekly clothing allowance and allowed to use the house account at Jose Eber Salon in Beverly Hills. Saving the allowance or using it for student loans was discouraged.
Article continues below advertisement
Shocking: Kim Kardashian Lets KUWTK Cameras Film Her Nude Photo Shoot
Fresh off the release of her sex tape, the reality star graced the pages of Playboy in 2007. The famous photo shoot was documented on the first season of "The Keeping Up with The Kardashians" where Kris Jenner memorably cheered on her naked daughter.
Article continues below advertisement
Scandal: Dani Mathers' Snapchat Snafu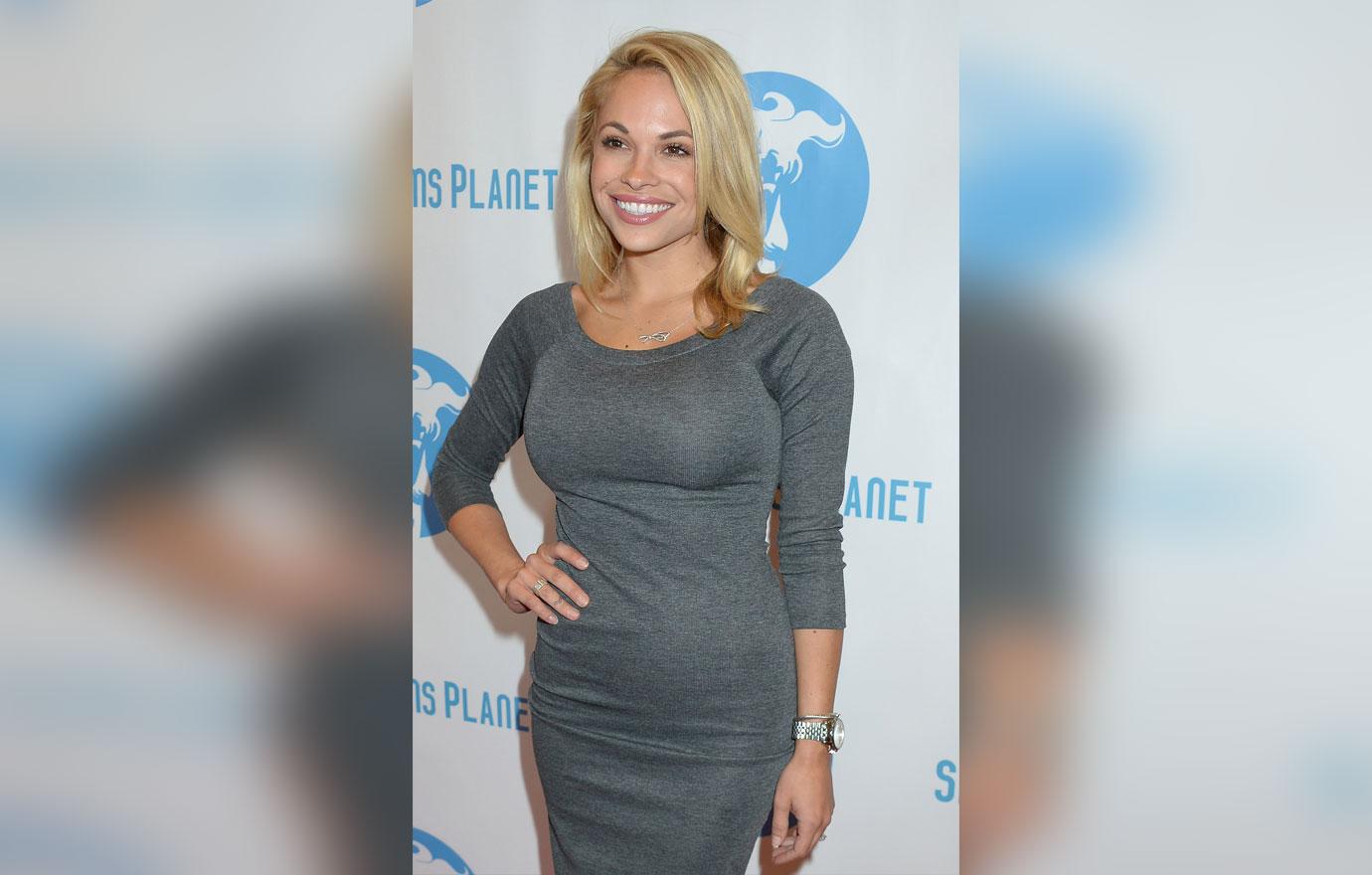 The 2015 Playmate of the Year found herself in hot water when she posted a photo of a 71-year-old naked woman in an LA Fitness shower on her Snapchat story with the caption, "If I can't unsee this then you can't either." Even though Mathers quickly deleted the post and issued an apology, the damage was done. The model was labeled body-shamer, banned from all LA Fitness locations and got herself three years of probation.
Article continues below advertisement
Secret: Hef Bribed Holly Madison With $3 Million To Stay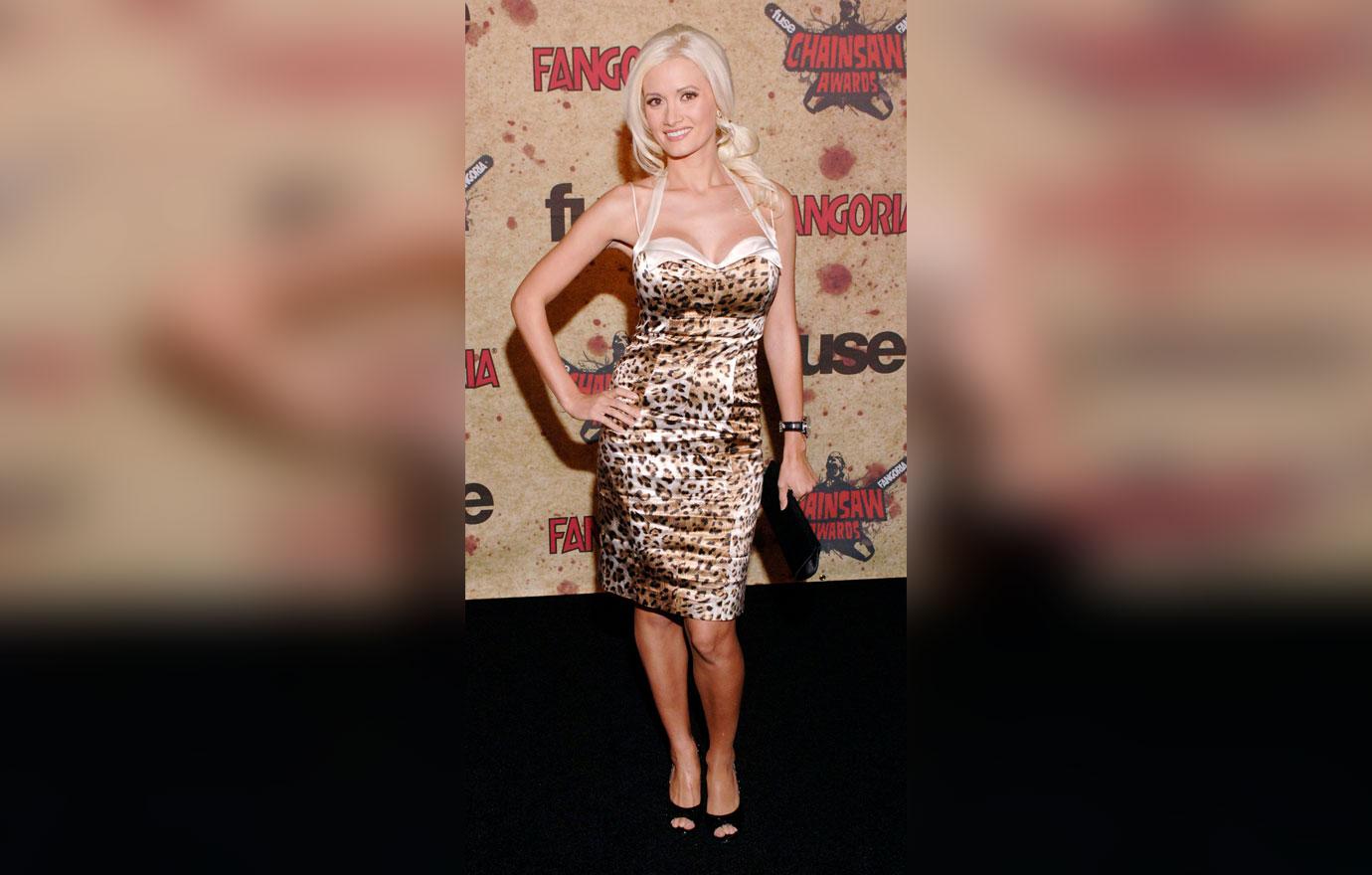 In her tell-all book, the former number one girlfriend admitted that Hef tried to bribe her into staying at the Mansion with him when she broke up with him, but she claims it didn't work. "It was there, in black and white," she wrote. "The will stated that $3,000,000 would be bestowed to Holly Madison at the time of his death (provided I still lived in the Mansion). At the time, it was more money than I'd ever know what to do with … But I didn't want it. I actually pitied him for stooping to that level. I couldn't help but be offended. Did he really think he could buy me? I put the folder back on the bed just as I had found it and never breathed a word of it."
Article continues below advertisement
Shocking: Steven Spielberg Disapproves Of Drew Barrymore's Pictorial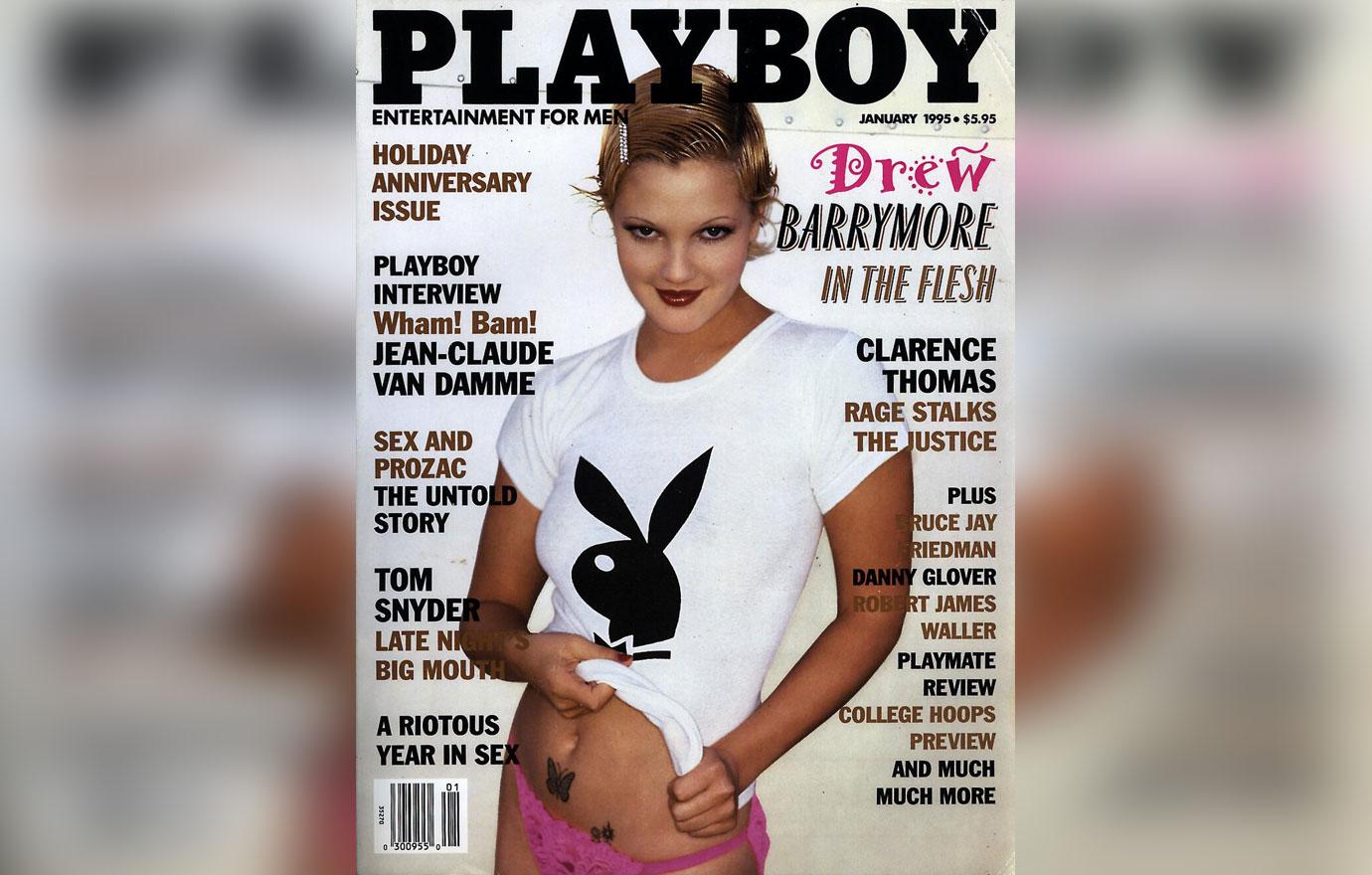 The actress famously posed naked for the magazine at 19. Her godfather and "E.T." director Steven Spielberg later sent her a quilt for her birthday with a note saying "Cover yourself up."
Article continues below advertisement
Secret: The House Had A Very Strict Calendar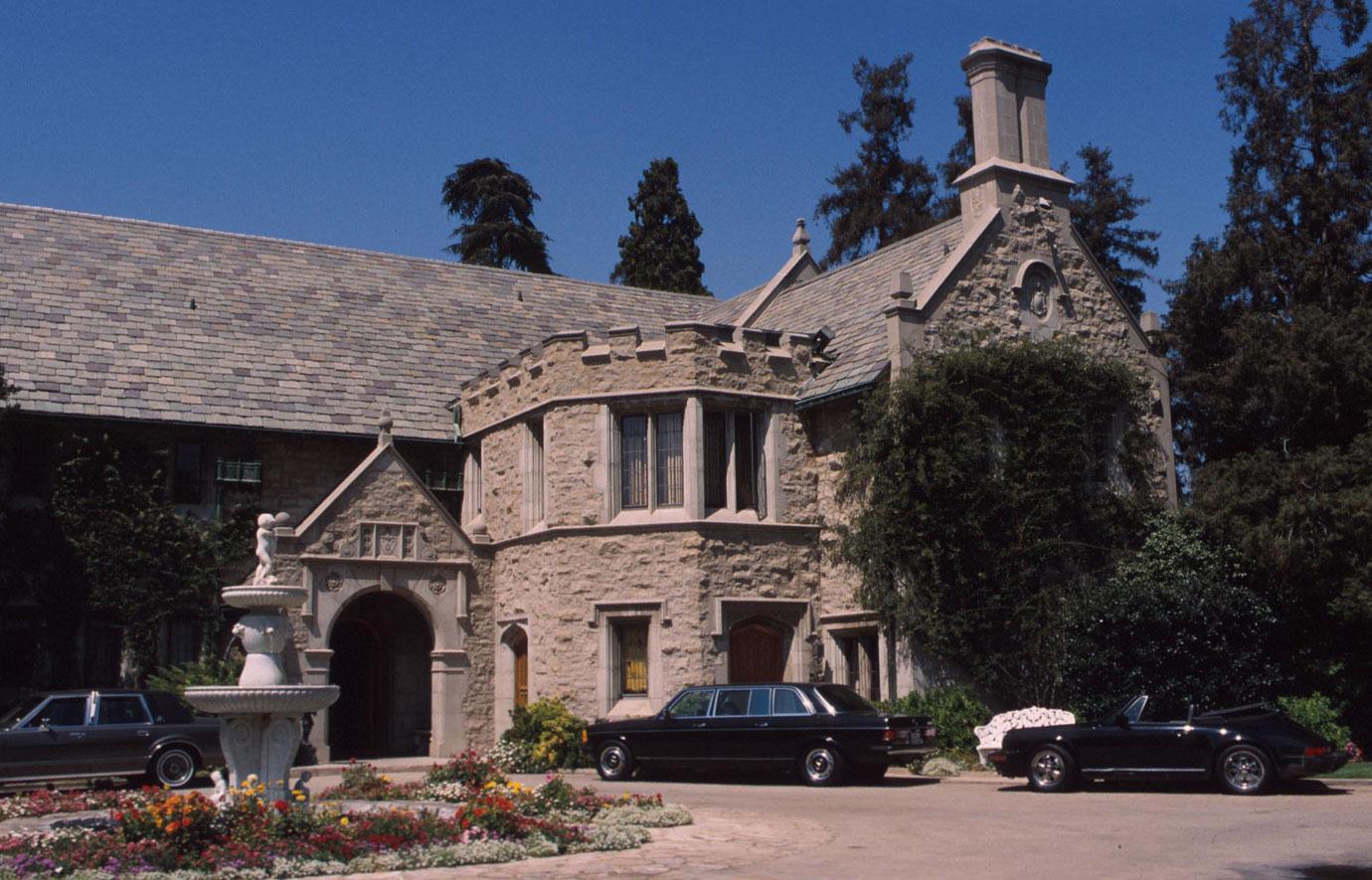 Everyone at the mansion adhered to a rigid weekly schedule. Holly Madison revealed in her book that the calendar included the following.
Fun-In-The-Sun Sundays — A pool party and screening a new release in the Mansion movie theater
Manly-Night Mondays — Hef's friends coming over for dinner and cards
Family-Night Tuesdays — Hef's ex-wife and sons would come over
Club-Night Wednesdays — Clubbing and the coming home for Hef's bizarre sex ritual
Off-Night Thursdays — A rare day of no planned activities
Club-Night Fridays — A repeat of Wednesday's activities
Movie-Night Saturdays — A buffet dinner and a screening of an old movie in the Mansion theater
Article continues below advertisement
Scandal: Jessica Alba's Surprise Cover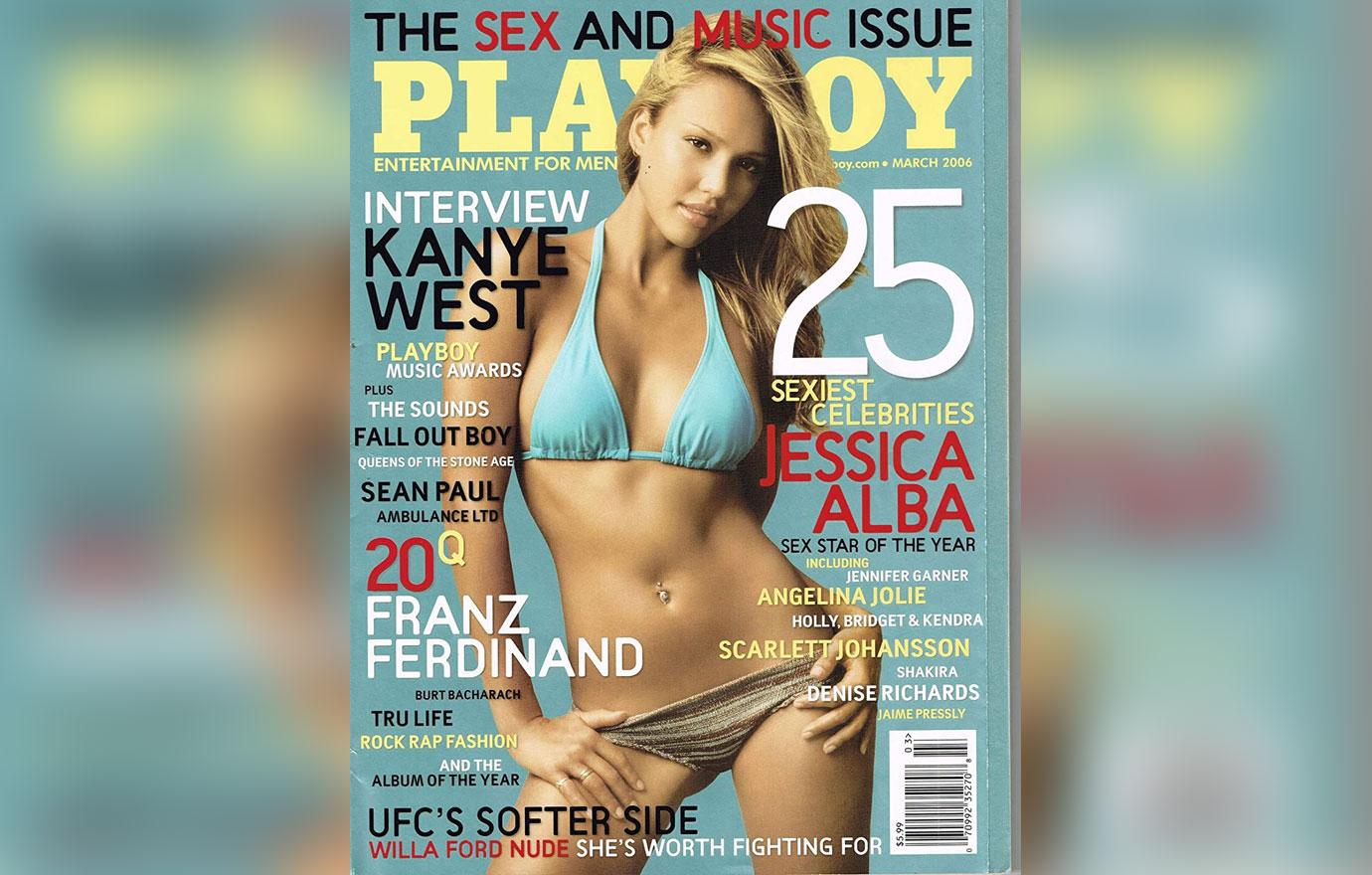 The actress' appearance on the cover of Playboy in 2006 was surprising to everyone…including Alba herself. Unfortunately, Playboy published her photo for the cover without her knowledge after the actress refused to appear in a photo shoot for the magazine. Luckily, Hef himself wrote her a personal apology which she accepted.
Article continues below advertisement
Secret: Hef's Butler Says Drugs Were Everywhere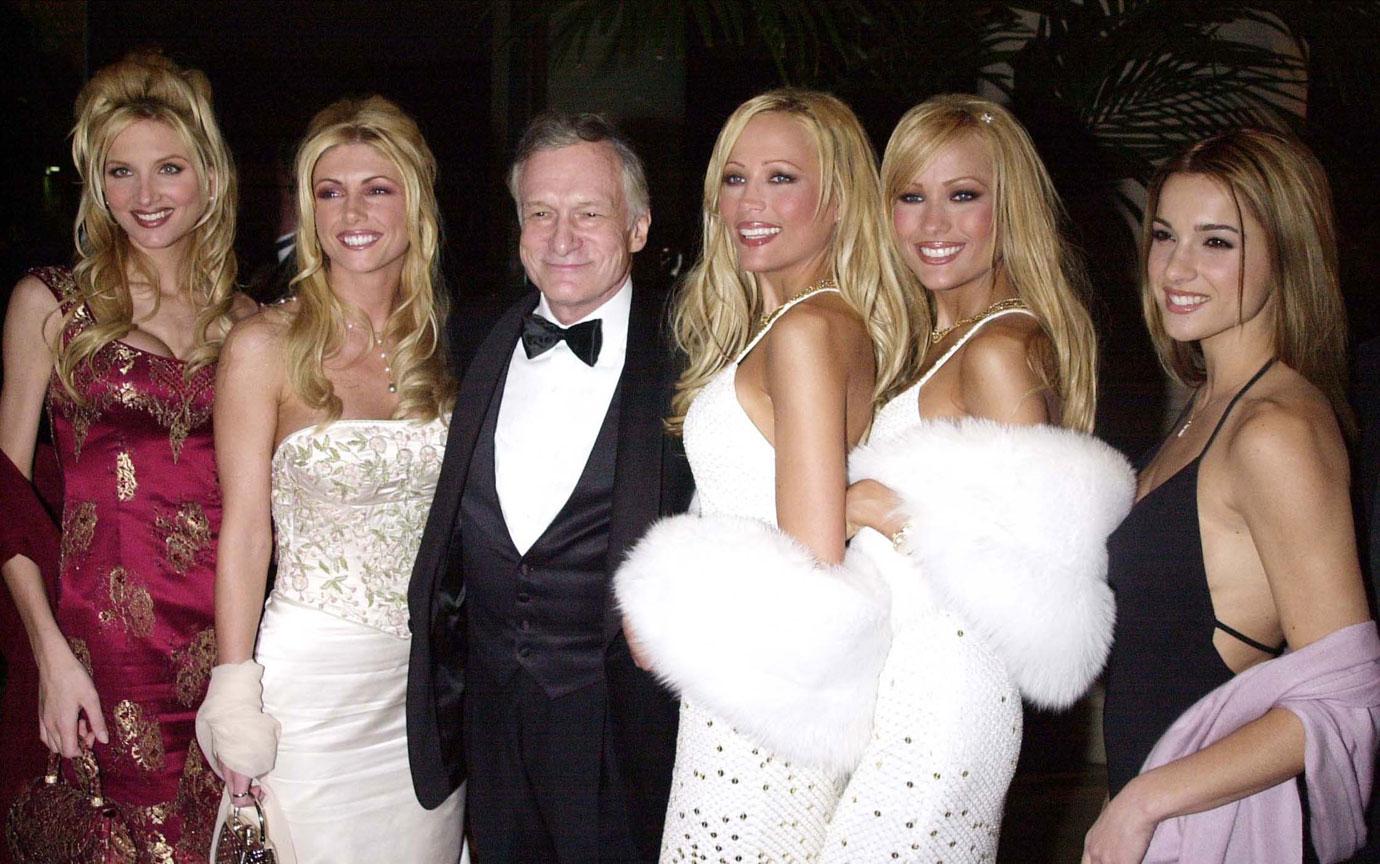 In an explosive 1985 interview with Playboy's rival publication Penthouse, an unidentified staff member who worked as a butler, recounted the rampant drug use that went on at the mansion.
"You'll see a lot of people smoking joints but mainly people go into the bath house or the game room. You know exactly what they're doing," he said.
The former aide also said that the "bunnies" would regularly sleep with men in exchange for drugs and would be booted from the property if they declined to have sex with Hefner's friends.
Article continues below advertisement
Secret: Hef's War With Scientology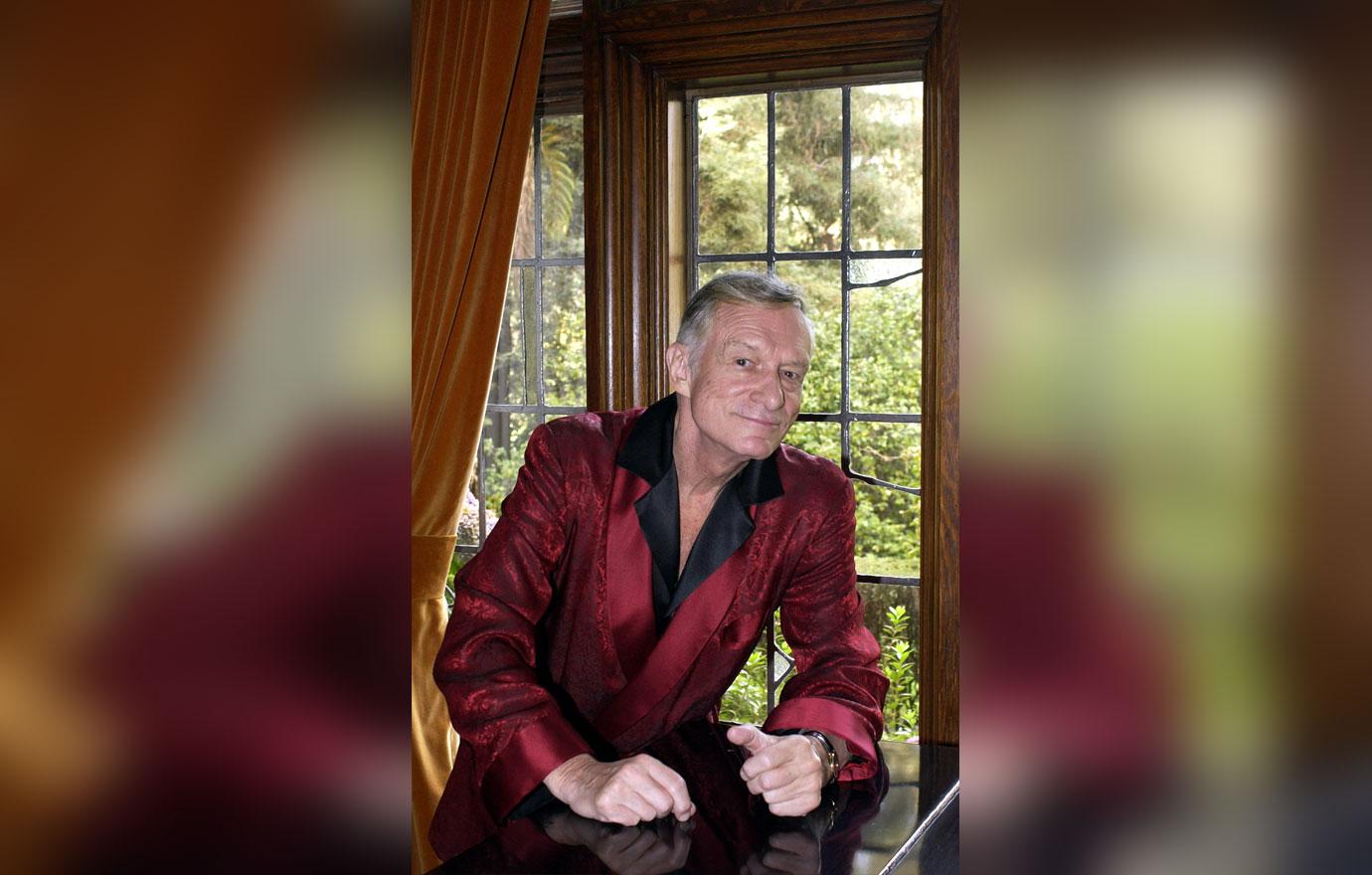 "Hugh was never a fan of organized religion but especially in his decaying final years," an insider told Radar.
Hefner was said to be "on a real paranoid jag" about the bizarre Hollywood religion in particular, says the source.
"He didn't want any of the playmates dabbling in it or socializing with people associated with the church, and he made sure his magazine wasn't hyping the religion or its key Hollywood players in any way shape or form," the informant revealed to Radar.
But Hef's open disdain for the church wasn't enough to keep some Playboy models from looking into or dabbling in it. But when Hugh caught wind of this, he made sure these women were given the cold shoulder, spilled the snitch.