PHOTOS
Selena Gomez Accused Of Lip Syncing At The American Music Awards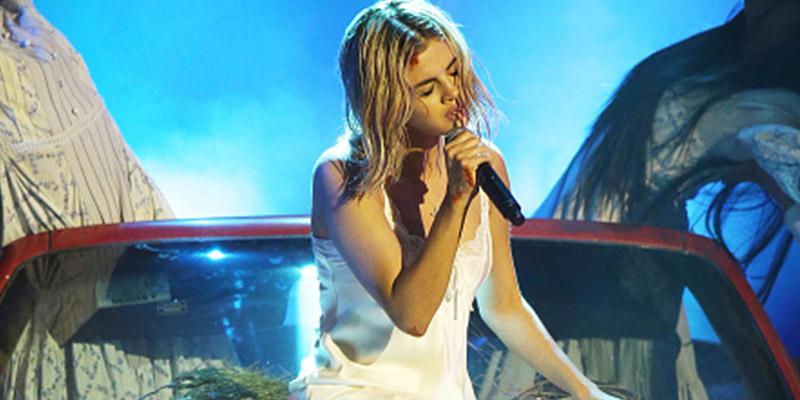 Selena Gomez returned to the stage Sunday night at the American Music Awards for the first time since her life-saving kidney transplant, but some fans were less than impressed. A lot of people on Twitter accused the singer of lip syncing through her performance!
Article continues below advertisement
Selena performed "Wolves" but looked unenthused at the end of the song, shrugging as she mouthed "Thank you" to the audience.
As she performed, people online called her out for lip syncing. "If only she didn't lip sync," one person tweeted with the crying emoji, "would've been a great performance."
Article continues below advertisement
"I love how this big deal is made that Selena Gomez hasn't performed in a year and then show comes out and lip sync's," someone else wrote.
"Wait wait wait... okay y'all not trying to bash on anyone's performance but was that a lip sync slip up or like some really loud back up vocals in Selena Gomez 's performance likeeeee.... genuinely asking," someone wrote, along with a clip of what looks like Selena missing a line of the song.
Article continues below advertisement
"Lip sync battle?" one person tweeted. "Oh wait.. it's just a selena gomez performance."
What did you think about Selena's performance? Do you think she's lip syncing? Sound off in the comments!