PHOTOS
Selena Gomez Appears Sad In First Appearance Since AMAs Lip-Syncing Backlash
Selena Gomez made her first public appearance since hitting the stage Sunday night at the American Music Awards. And while she wore bright yellow, she didn't seem too thrilled after facing backlash amid accusations she lip-synced during her performance.
Article continues below advertisement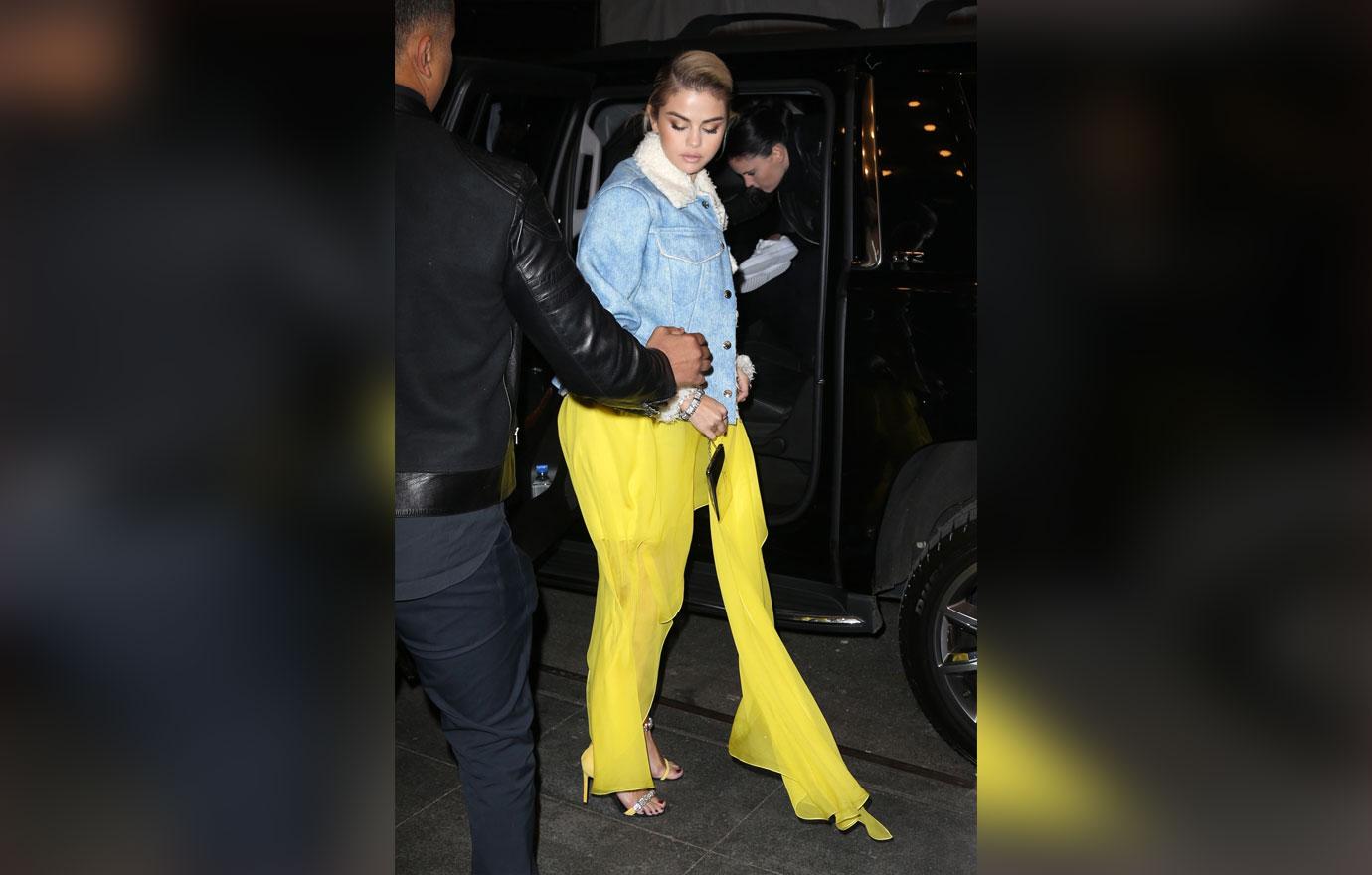 Selena was spotted arriving at a Lupus Gala in New York, and looked gorgeous in a yellow dress underneath a sherpa lined denim jacket. As her fans know, the singer suffers from the autoimmune disease, and was diagnosed several years ago. She had a life-saving kidney transplant earlier this year to combat the illness.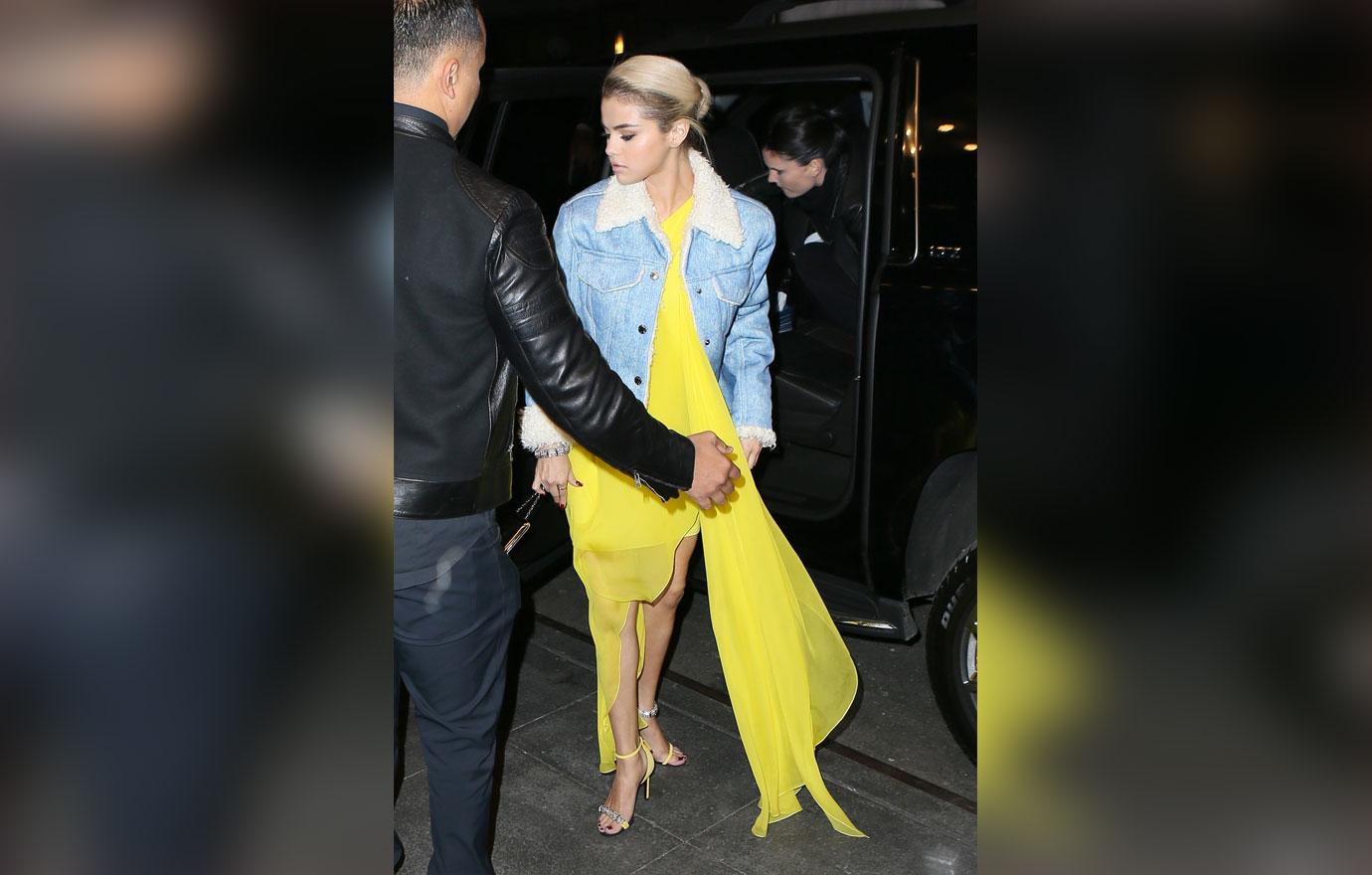 While at the Gala, Selena spoke out about her Lupus, which now has just a 3 to 5 percent chance of returning, according to her. "I'd like to see the day when all young women can realize their dreams of life without a Lupus," she said.
Article continues below advertisement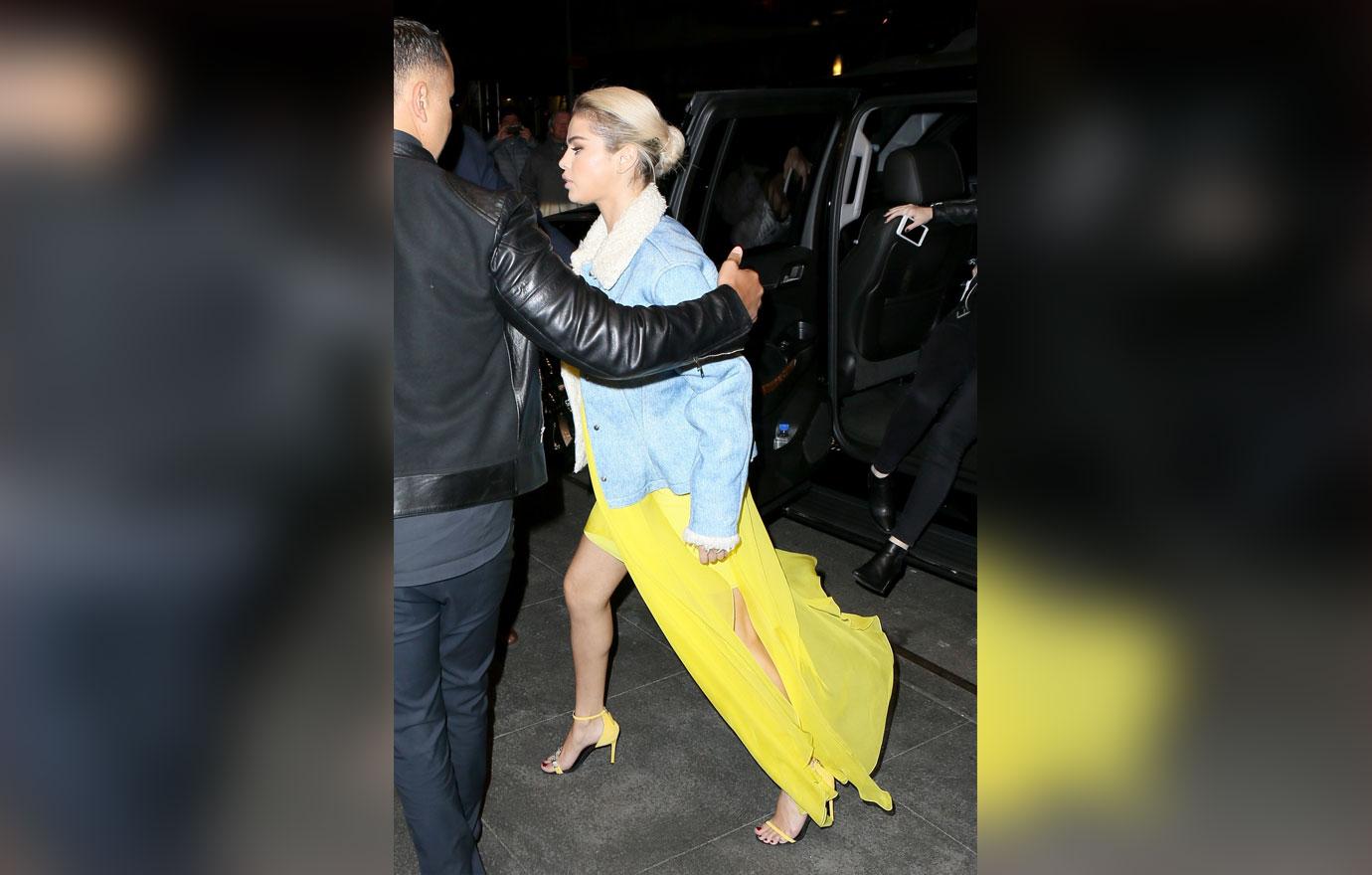 "This is why I am committed to the Lupus Research Alliance. So that none of us are alone, especially the young women that I have grown up with and heard many, many stories. I just want to say thank you and I hope we can do something for all of the younger people who need to know what this means," she continued.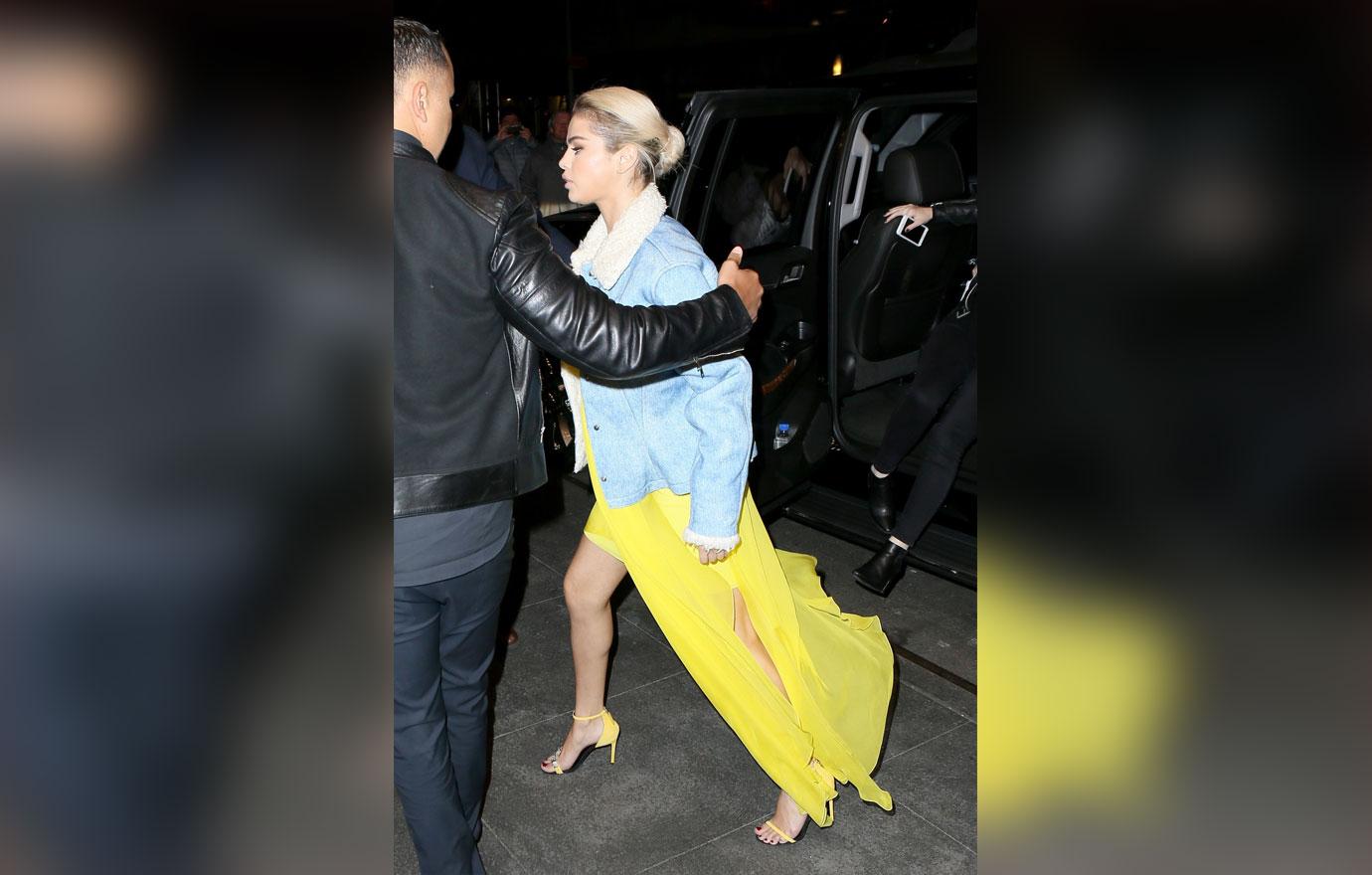 After finding out about her transplant, Justin Bieber re-entered her life, and they have been inseparable lately. But their rekindled romance is rumored to have led to her split from The Weeknd after a 10-month long relationship.
Article continues below advertisement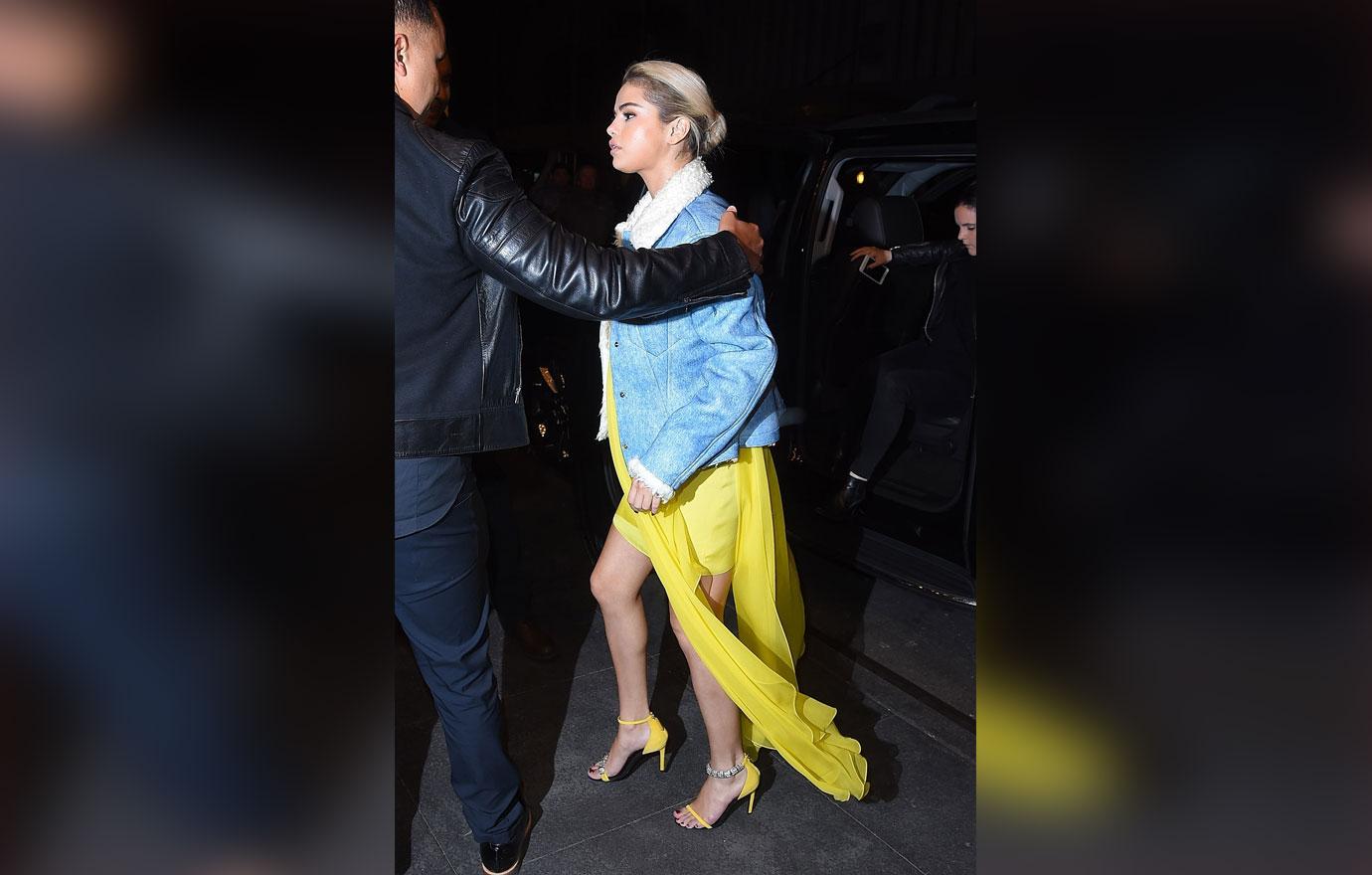 Meanwhile, a day prior, Selena was accused of lip-syncing at the AMAs while singing "Wolves" alongside DJ/producer Marshmello. He tweeted out amid the backlash, "I honestly couldn't be any more happy while watching @selenagomez deliver that performance," he wrote on Twitter. "Her talent is unreal, blessed to call her my friend."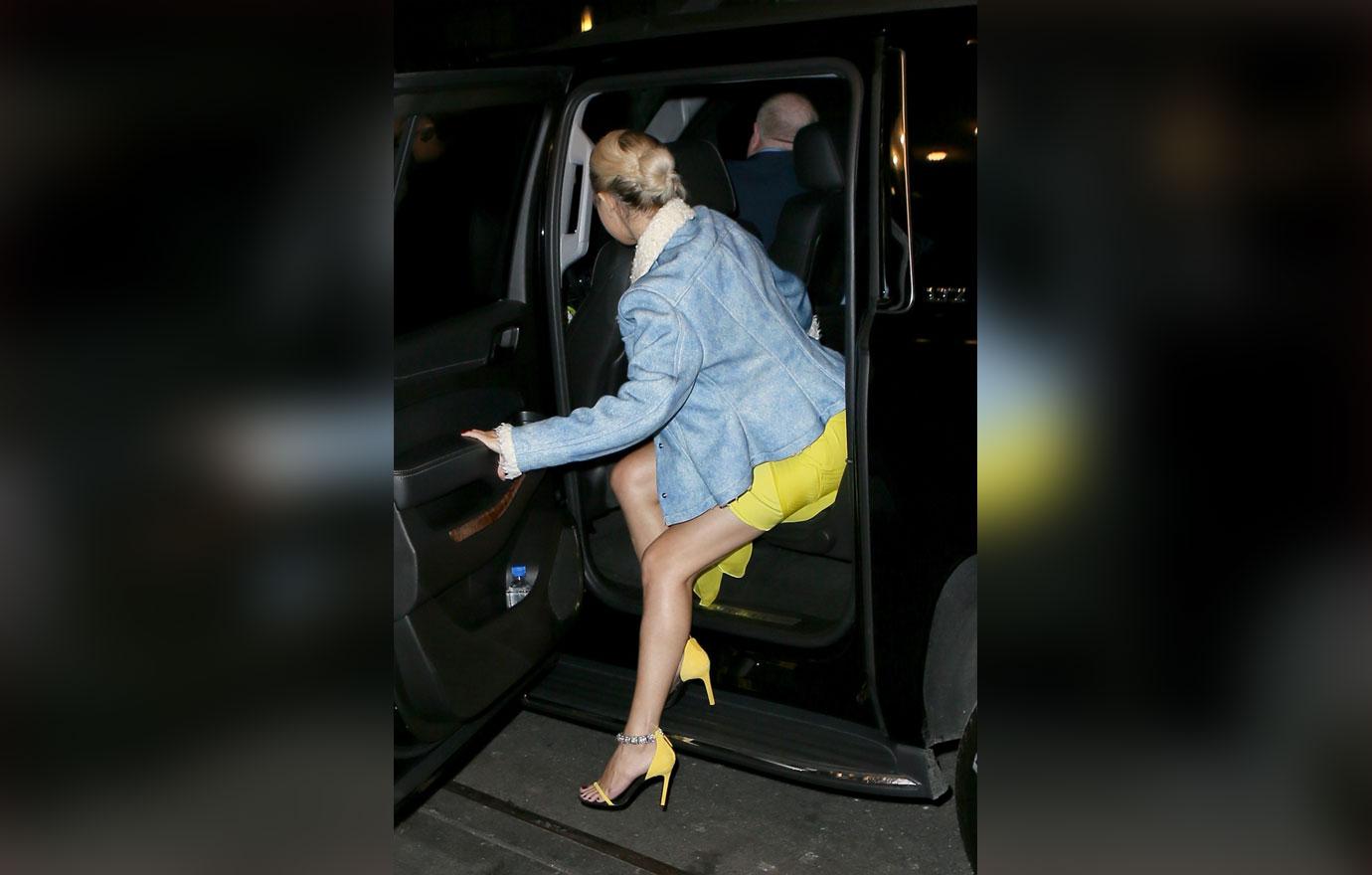 What are your thoughts on Selena's look? Let us know in the comments section.