PHOTOS
Selma Blair Steps Out In Studio City After Post-Chemo Spa Treatments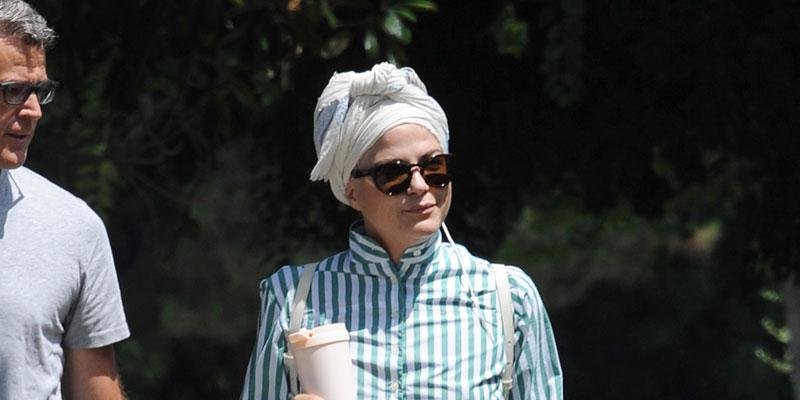 Selma Blair strolled through Studio City with boyfriend David Price and her son Arthur on August 7. The casual outing was only two weeks after the Legally Blonde actress, 47, debuted her shaved head after a completed round of chemotherapy for Multiple Sclerosis.
Article continues below advertisement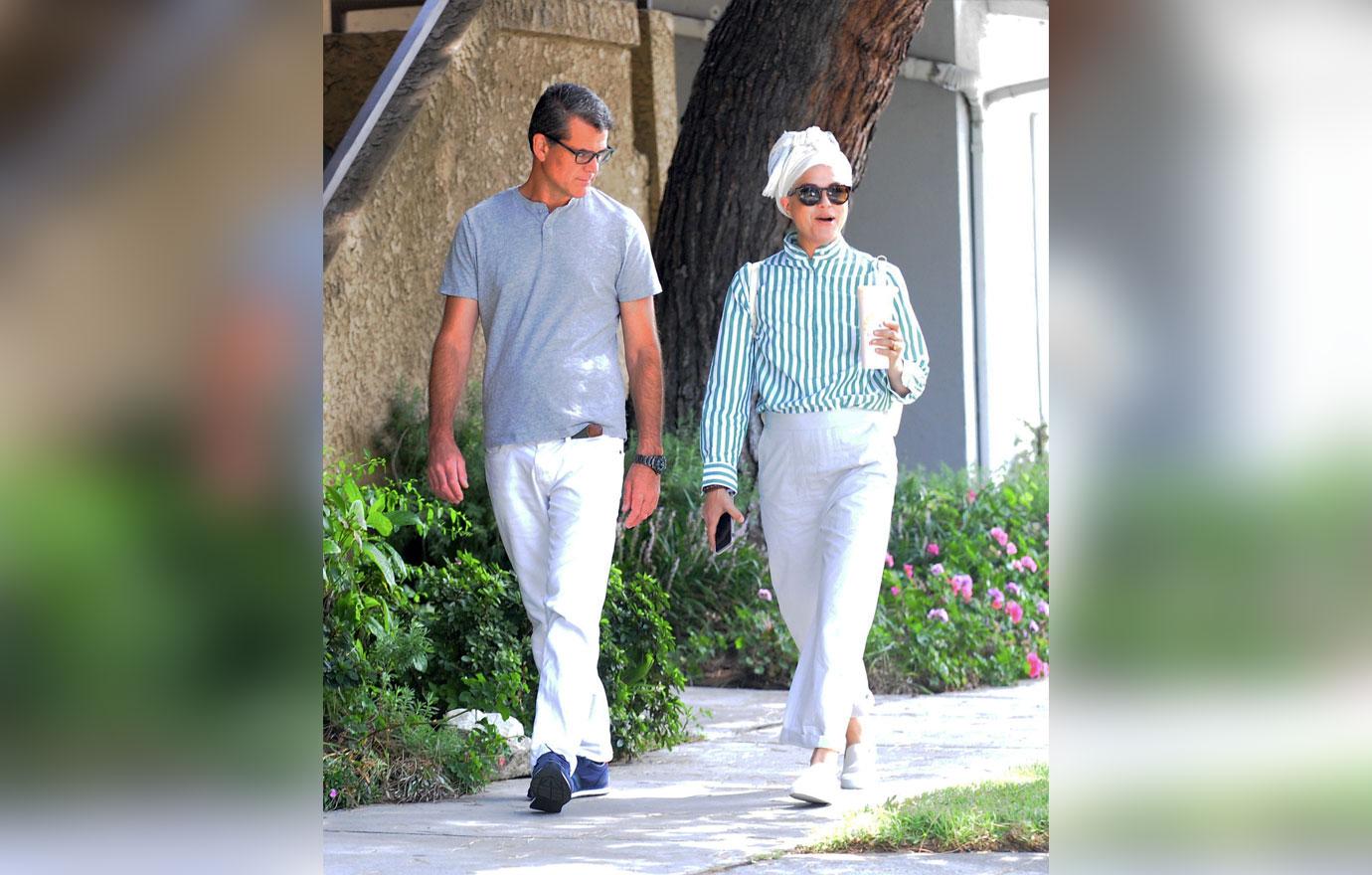 Selma rocked a striped long sleeve shirt and white pants as she carried a coffee in hand.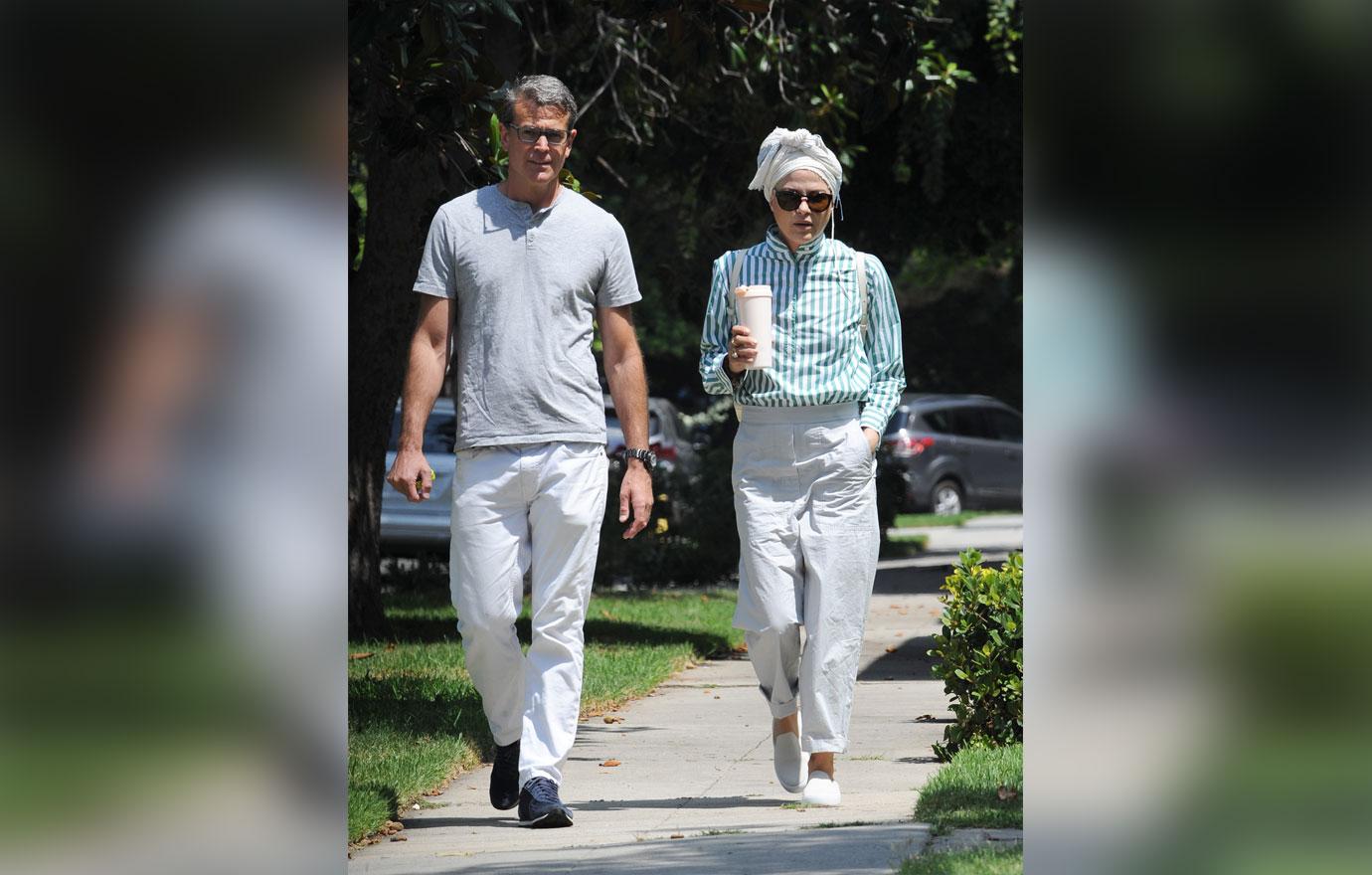 She also wore chic sunglasses and a towel around her head, which covered her bold new look as she continues to battle MS.
Article continues below advertisement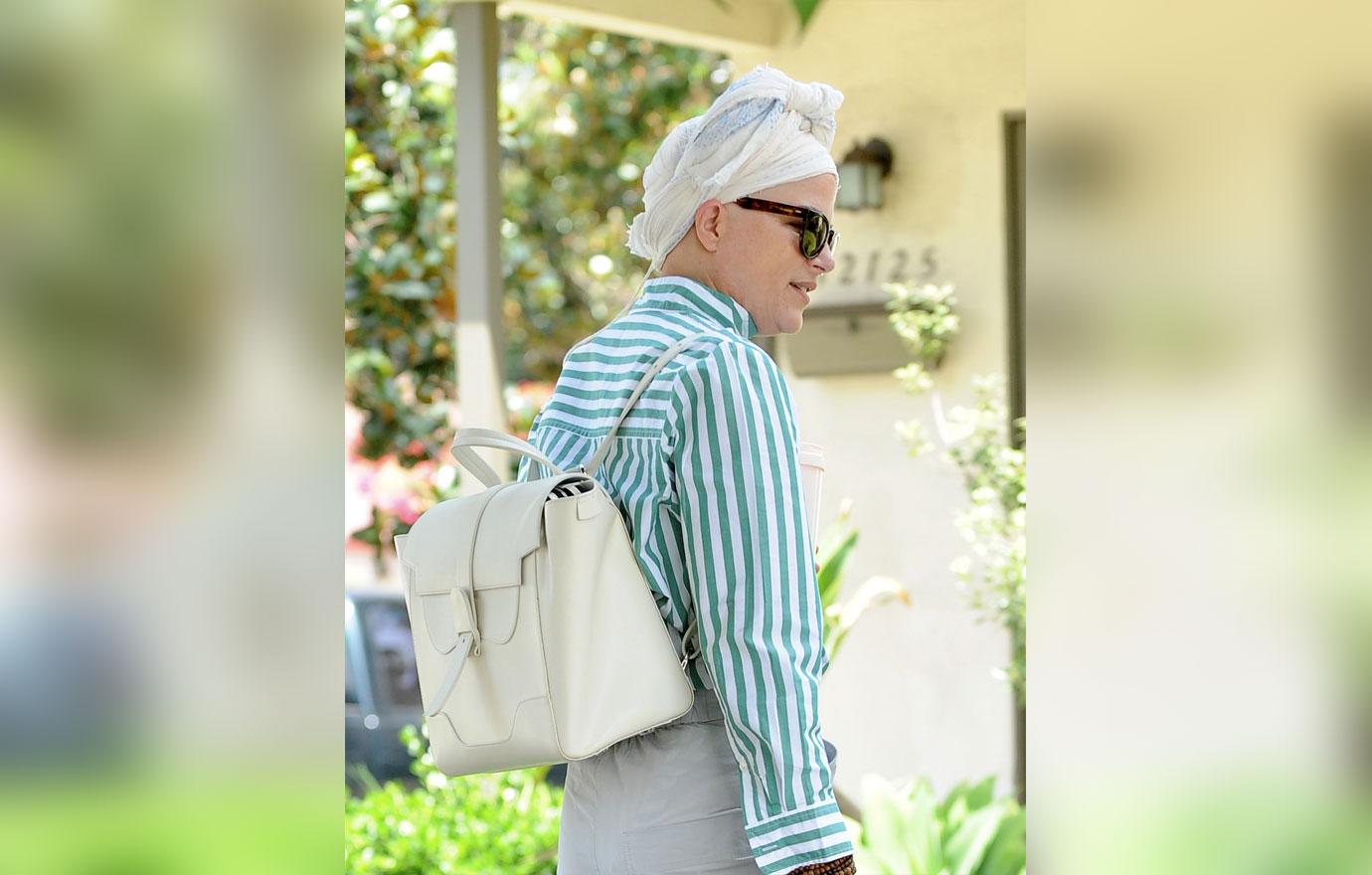 David rocked a gray t-shirt and white pants with navy blue sneakers.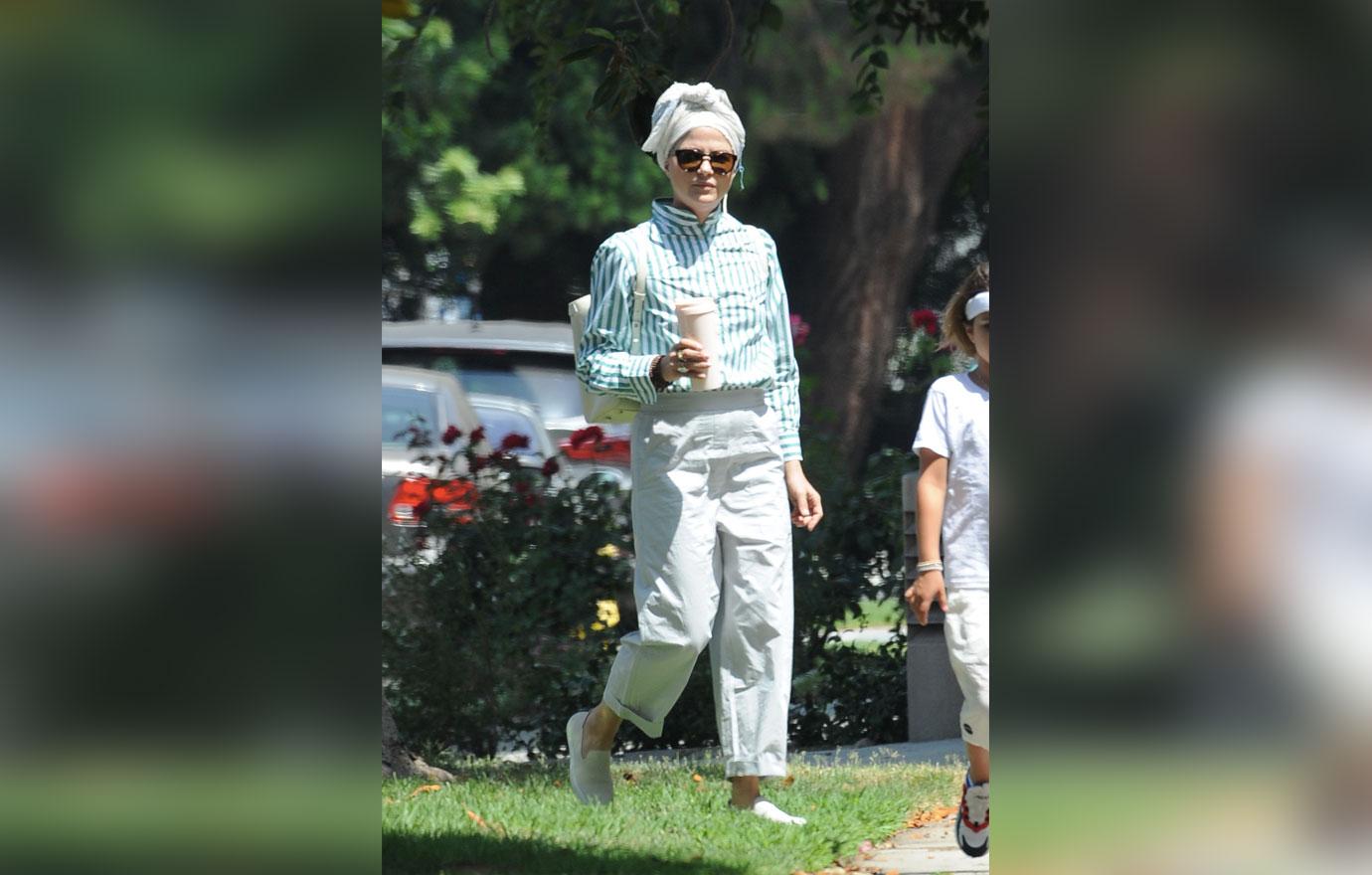 Selma's 8-year-old son Arthur wore an all-white ensemble with his long hair pulled back with a headband.
Article continues below advertisement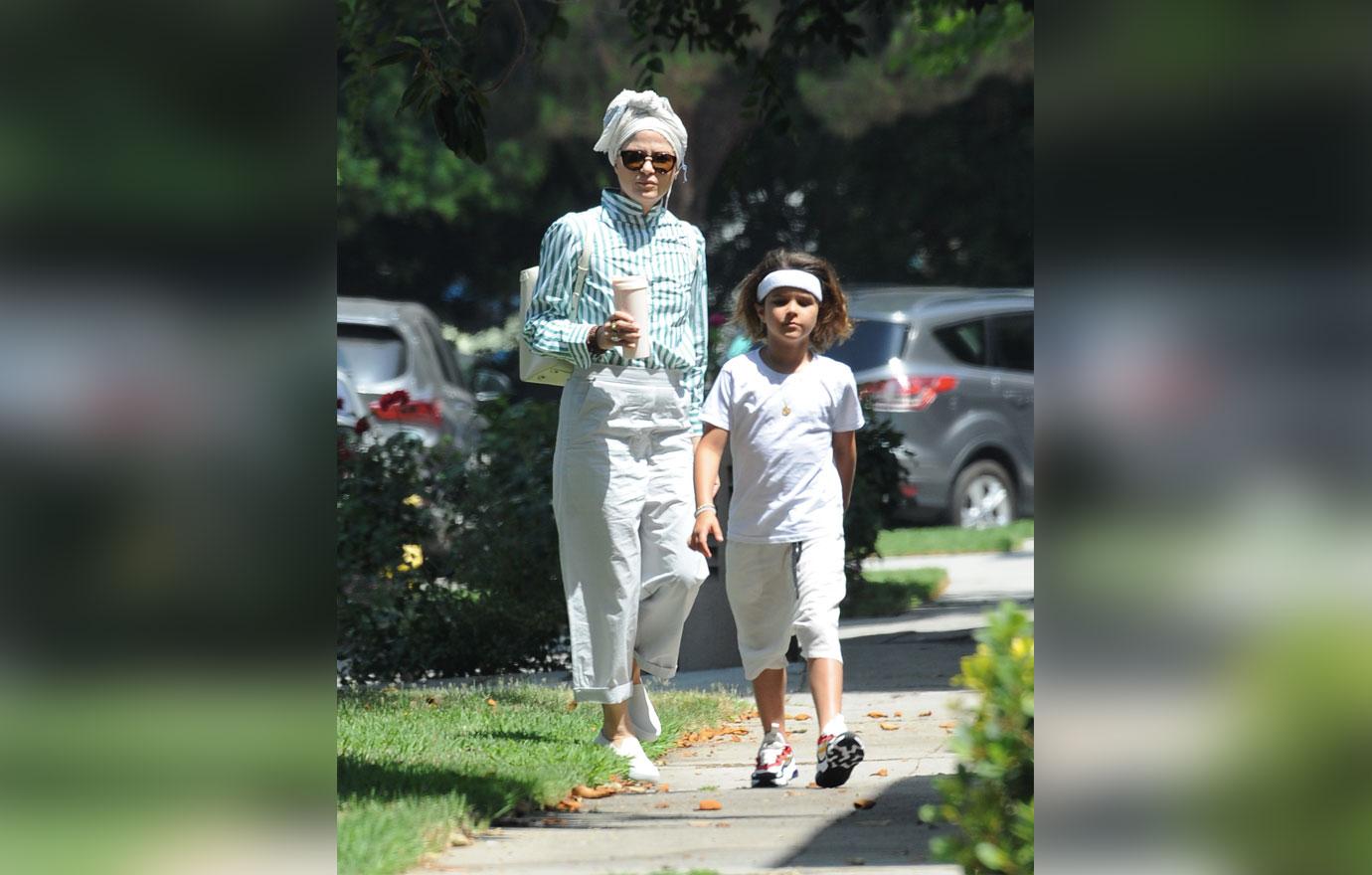 The Cruel Intentions actress has been very transparent about her battle with MS. On July 18, she spoke about how she hopes to be able to go horseback riding again.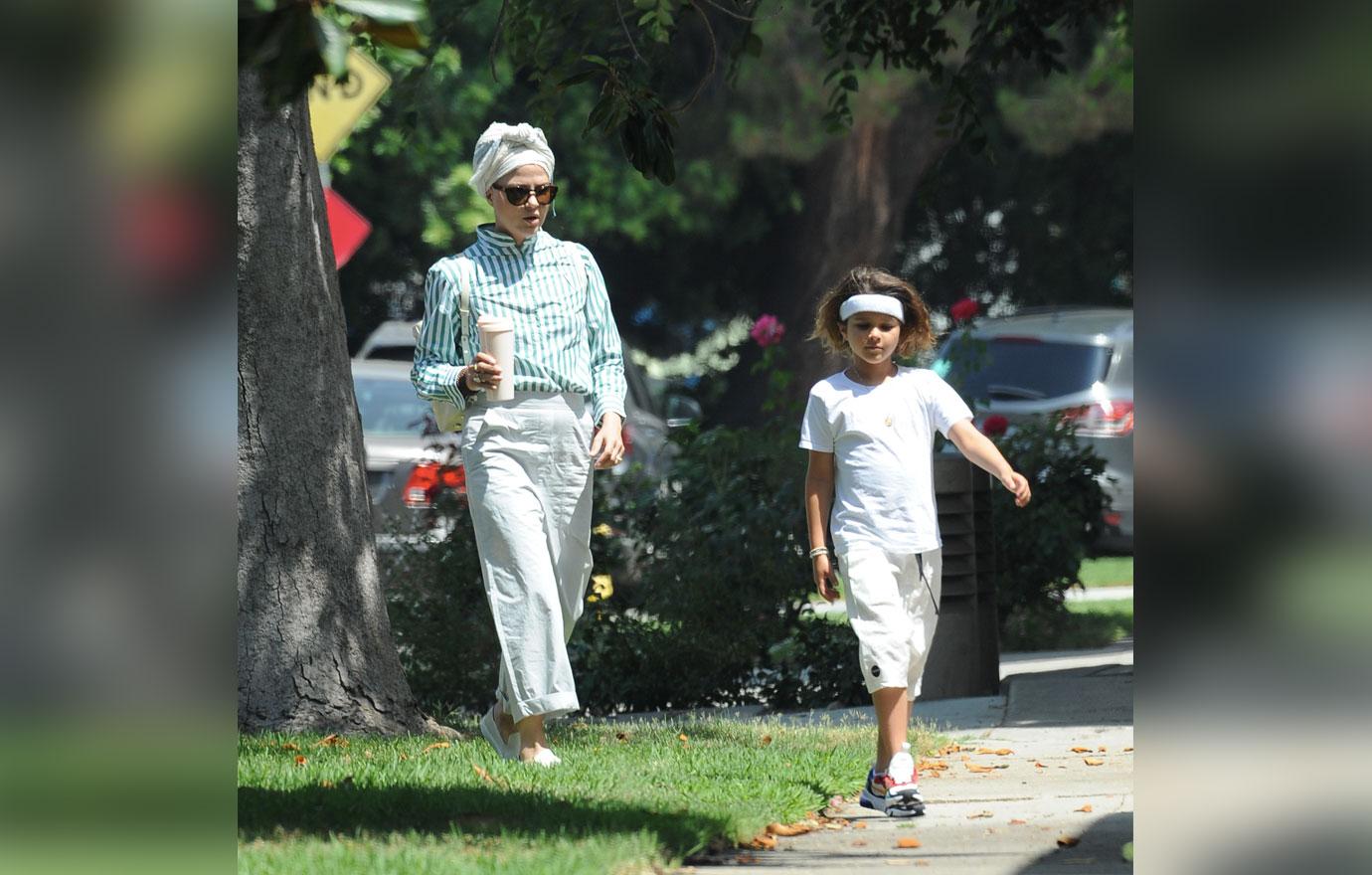 Even though chemo treatment is physically and emotionally exhausting, Selma made time for herself on August 7. She visited the Madera Body Contouring spa for a "safe and supportive" retreat as her body recovers from the toxins.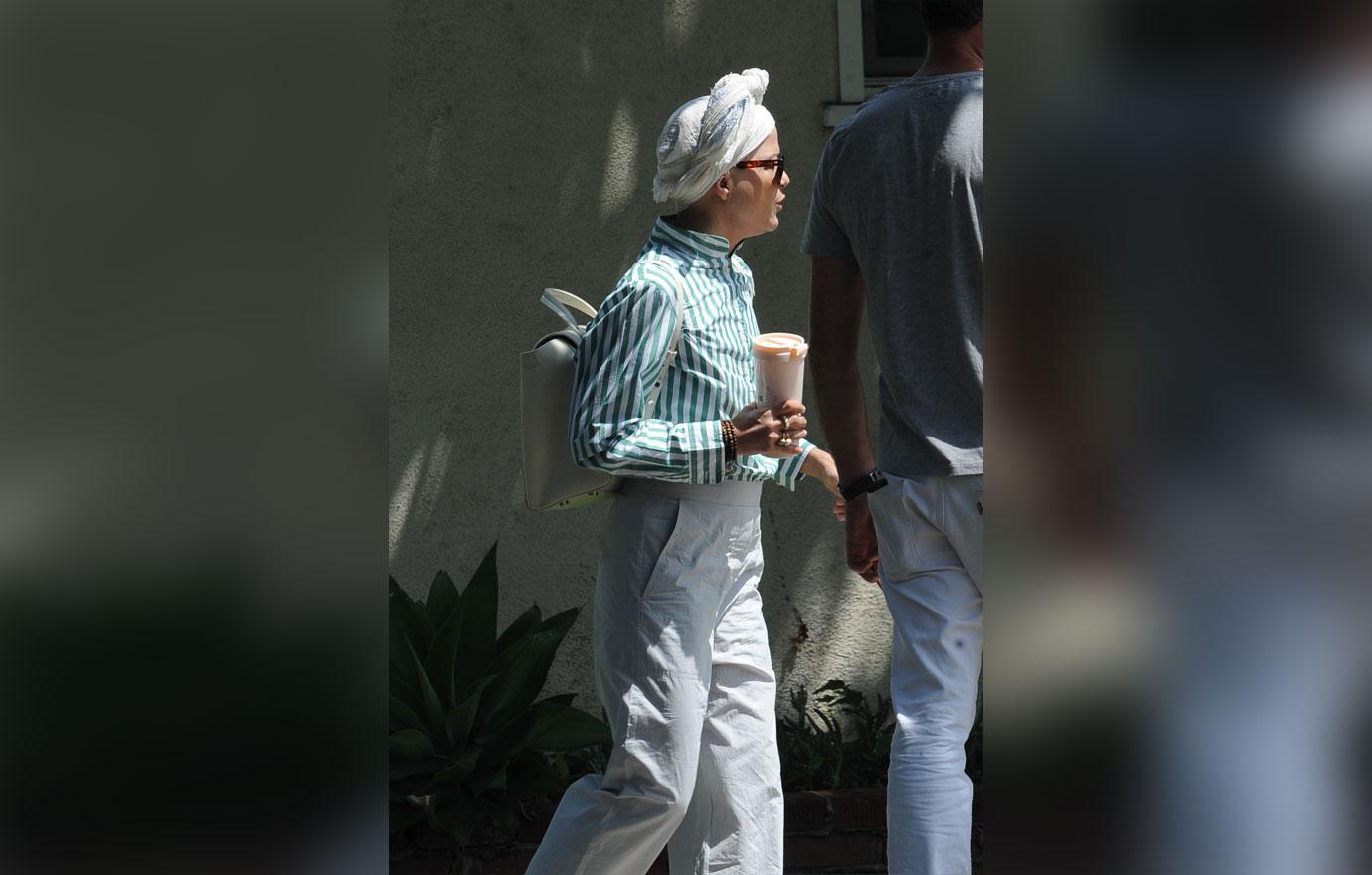 She also announced that she would be immunocompromised for the next three months due to the treatments, but remains positive throughout her healing journey.