PHOTOS
These Celebs Are FREAKING Out Over The Solar Eclipse & We Can't Blame 'Em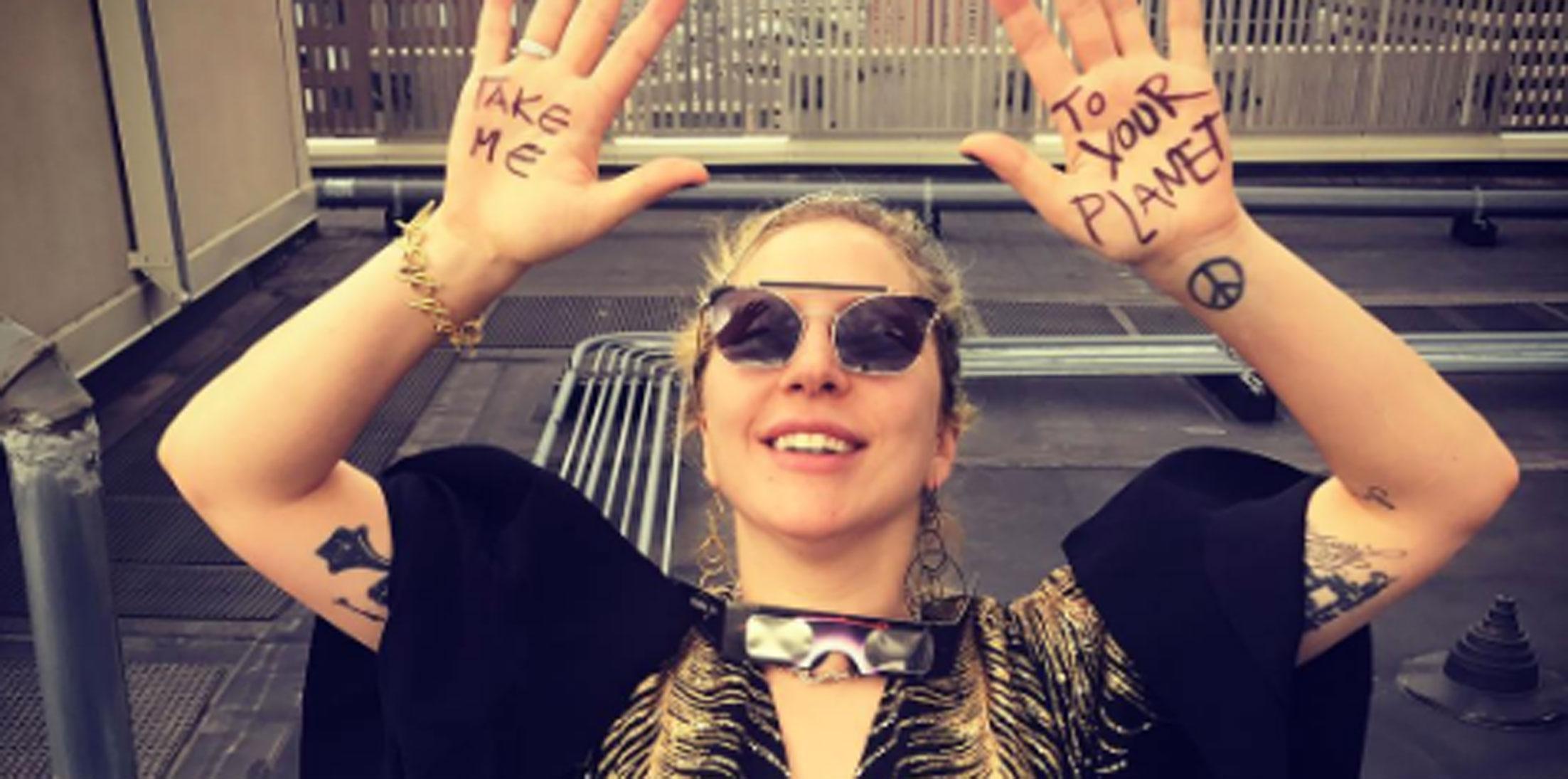 It seems like everybody is freaking out over today's solar eclipse, and celebrities are no exception! From Lady Gaga to Ellen DeGeneres, the biggest stars pulled out all the stops to make sure they got a front-row view of the once-in-a-lifetime event.
Article continues below advertisement
Lady Gaga posted this pic of herself channeling her inner extra terrestrial. "Take me to your planet," the pop star wrote on her hands, which she raised toward the sky. She rested her stylin' safety glasses around her neck.
"I'm not gonna miss this eclipse! I've been staring at the sun all morning. #SolarEclipse2017," Ellen DeGeneres tweeted.
Article continues below advertisement
Jack Black posted this adorable photo of him and his family sporting their solar eyewear.
Unfortunately, Anna Kendrick missed the eclipse but she didn't lose her sense of humor. "I'm gonna miss the eclipse and I'm really worried no one is gonna post a crappy picture of it on Instagram" she joked.
Article continues below advertisement
Kim Kardashian didn't post a photo of the eclipse, but she posted this sweet pic with Saint and North, captioning it, "Total eclipse of the heart."
"This is so f*****g cool I can't handle it!!!!!!" Andy Cohen tweeted, adding that his mom texted him, "This is so exciting. You don't need no weed to get high on this."
Article continues below advertisement
Stephen Colbert totally geeked out with these eclipse cookies!
Sarah Hyland got creative and built her own solar eclipse-viewing device from a cardboard box.
Article continues below advertisement
"ITS HAPPENING in Jersey! #ImGonnaTurnIntoVampire #AliensAreComing," Nicole "Snooki" Polizzi captioned this picture of her getting into eclipse mode.
Article continues below advertisement
"When the eclipse comes I'm going to borrow the special glasses my wife uses when I'm shirtless," Conan O'Brien joked on Twitter.
Ryan Seacrest threw his very own #solareclipse2017 viewing/tanning party! How did you watch the eclipse? Let us know in the comments below!