PHOTOS
'Southern Charm's Cameran Eubanks Opens Up About Hair Loss After Giving Birth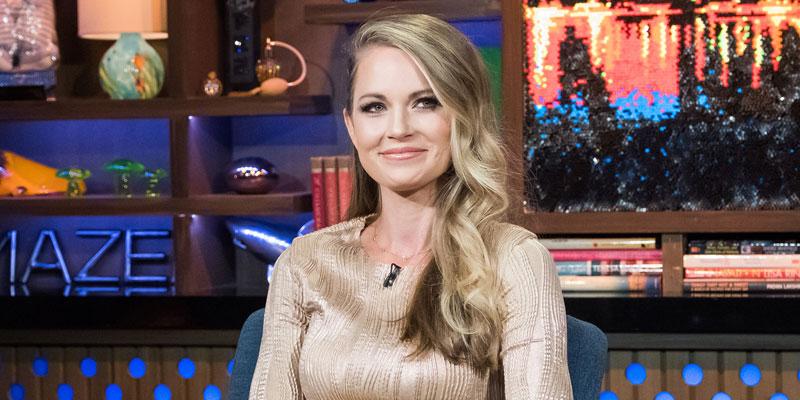 Cameran Eubanks has always been one to tell it like it is, and her experience as a first-time mom is no different! The Southern Charm star recently attended an event for the Keranique Hair Regrowth System, where she opened about one postpartum experience she never expected: losing her hair.
Article continues below advertisement
"I was nervous. I was like, when is this going to stop? Am I going to have hair left?" she said at the event, People reported. Cameran first revealed her hair woes in March, when she posted a photo of a clump of hair in her hand on Instagram. "#PostPartumShed #HopefullyItGrowsBack," she captioned the pic.
Cameran admitted her hair loss got so bad that she stopped wearing her hair in a ponytail. "There was a time period where I didn't even want to wear ponytails because you would literally see bald spots around your hairline, which is why I'm so excited to partner with Keranique. It just makes your hair healthy," she said.
Article continues below advertisement
Despite the frustration, Cameran felt it was important to share her experience with other women. "I feel like in this day and age especially with social media and all the blogs, so many women try to paint this unrealistic, picture-perfect message of what being a mother is like, and it's just not reality," she said.
"And I think it's very hard for a lot of women, and a lot of people don't talk about it. They don't talk about how hard it is and what a shock it is to your system because they don't want to be stigmatized and judged, and just from me being honest about my experience and my feelings and things that I've gone through, so many women have said, 'Oh my god thank you. Thank you for telling the truth' — because, you know, it's not all roses," she admitted.
Article continues below advertisement
What do you think of Cameran's openness about postpartum hair loss? Sound off in the comments below!