PHOTOS
Steve-O Severely Burned By Rocket Fuel During A Stunt Gone Wrong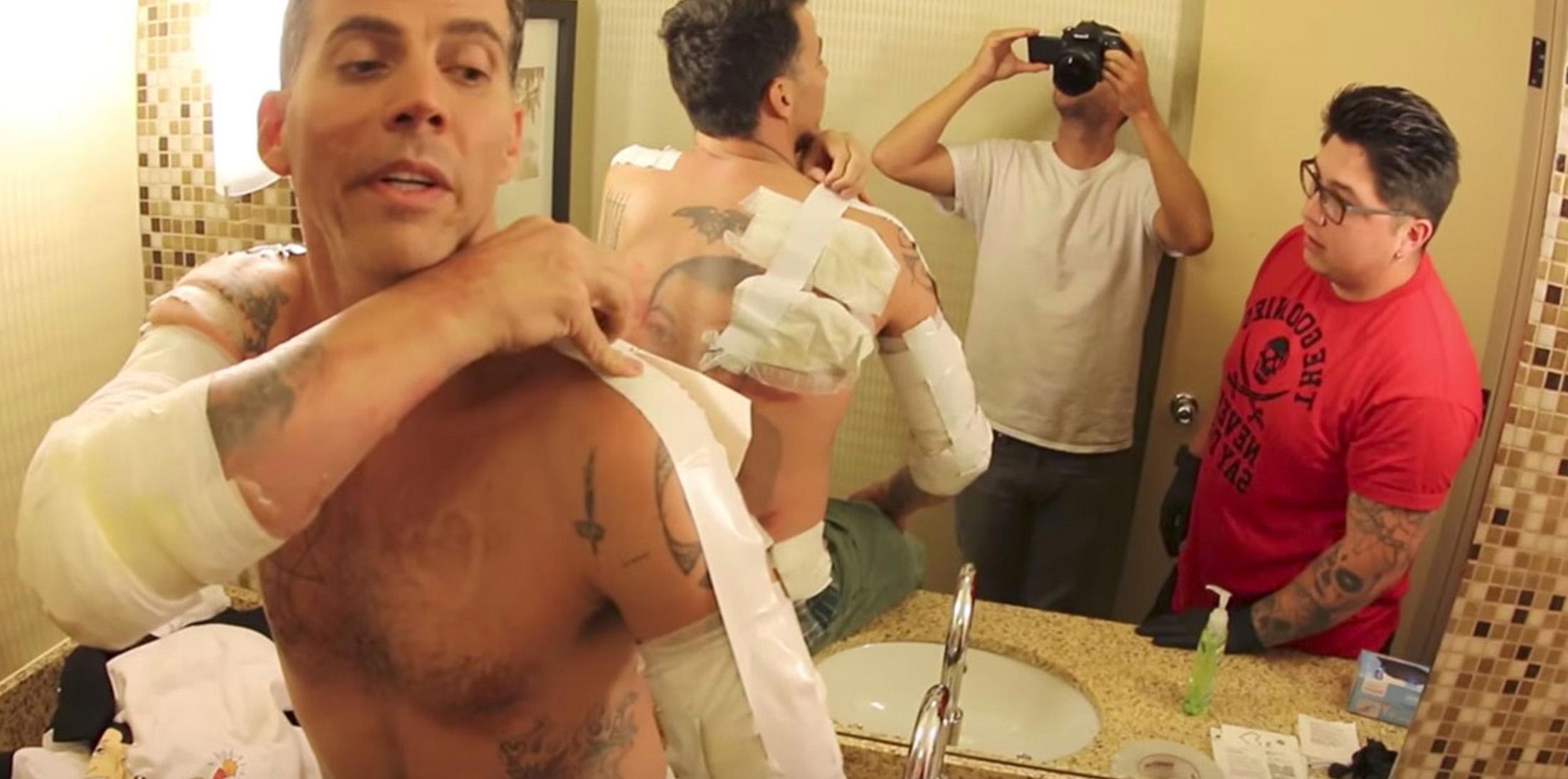 Steve-O, of Jackass fame, severely burned himself with rocket fuel after a stunt went horribly wrong.
Article continues below advertisement
After filming a stunt for a comedy special in Denver, Steve-O posted a video of himself in the hospital after being badly burned during an accident involving him pouring rocket fuel on himself. "This could have been SO much worse," he captioned the clip, "and it was AMAZING! Don't worry, Denver, it won't slow me down, see you this Thurs-Sat, show link in bio!"
He still seemed very excited about the dangerous stunt, despite being terribly injured in the process.
Article continues below advertisement
In a video Steve-O posted to YouTube, he explains in detail what went wrong. He was playing around with rocket engine fuel, including putting a tea cup of it on top of his head and making snow angels in a bed of the powder. He then says, "My butt blasted me. Laying down in a bed of rocket fuel is f***ing crazy."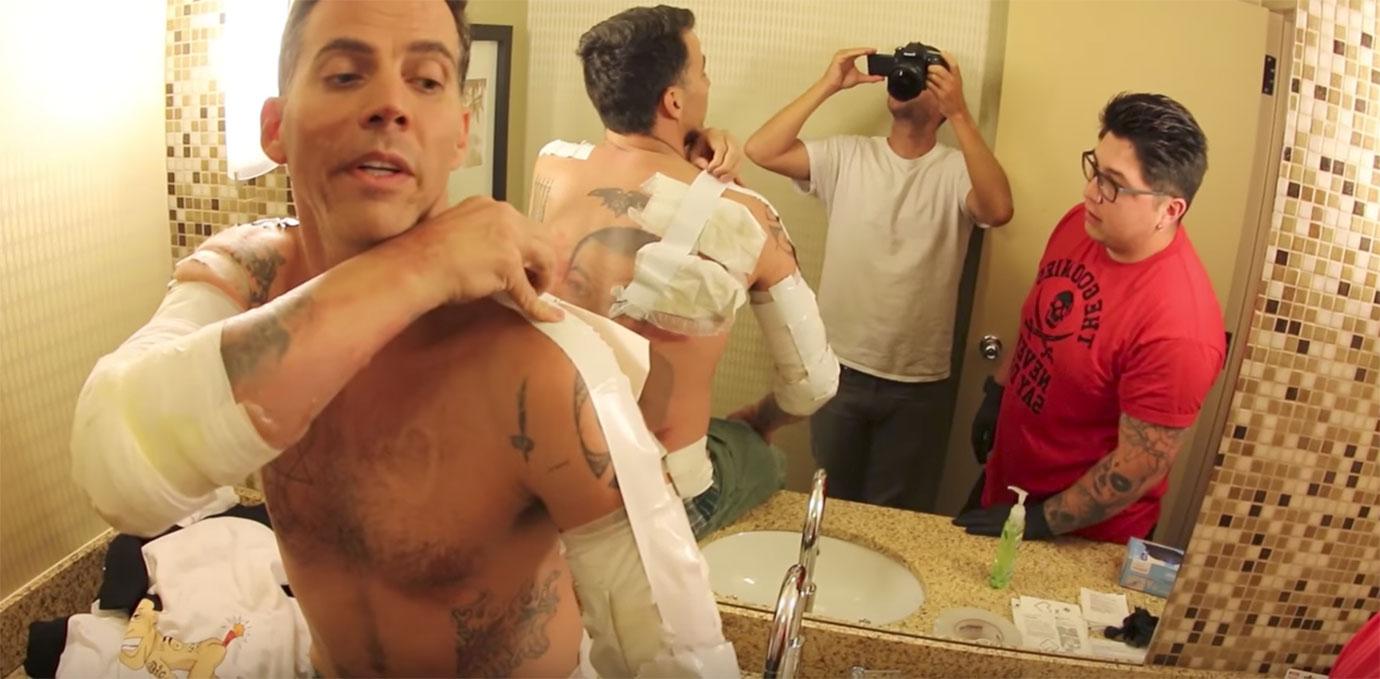 The result was severe burns and boils all over Steve-O's upper body.
Article continues below advertisement
The stunt will serve as the grand finale for Steve-O's comedy special, directed by Jackass' Jeff Tremaine. "I think people are gonna be stoked to see it," he says in the YouTube clip.
What do you think about Steve-O's stunt? Sound off in the comments!