PHOTOS
A Stylish Series: 'The Carrie Diaries'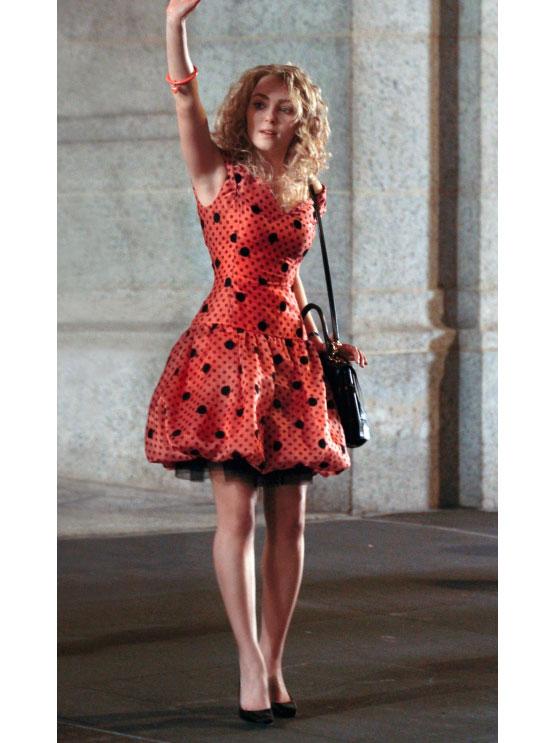 The Carrie Diaries is our new favorite show because let's be serious, the SATC story was so not over. Check out some of the most eye-catching outfits Costume Designer Eric Daman has styled and read about his inspiration behind each. Catch TCD on The CW Mondays 8/7C!
Keep up with Eric on Twitter and Facebook for lots of behind-the-scenes pics and deets on TCD!
Article continues below advertisement
1. Get Carried Away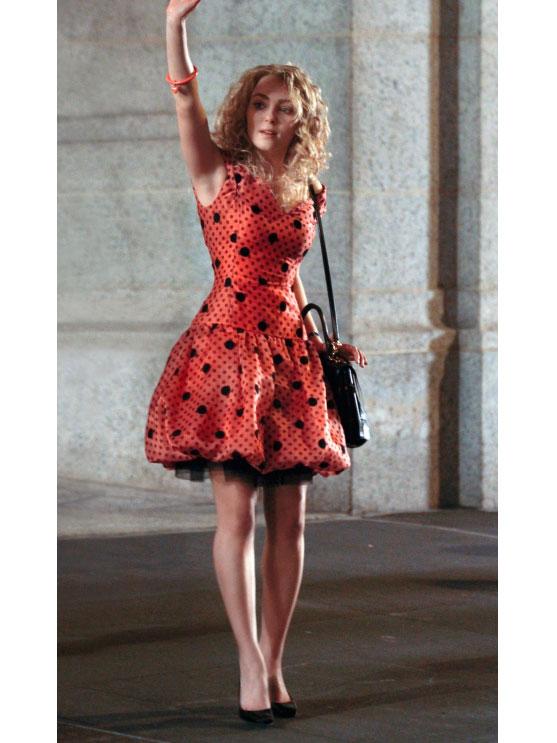 TAXI! Carrie's first night out in NYC is fash-tastic. An original '80s pink polka dot Scaasi is perfection for an evening introduction to Indochine. (We scoured the nation to find this number and had to rebuild it completely to fit ASR's petite frame.) Bring on the night!
2. All Neon Everything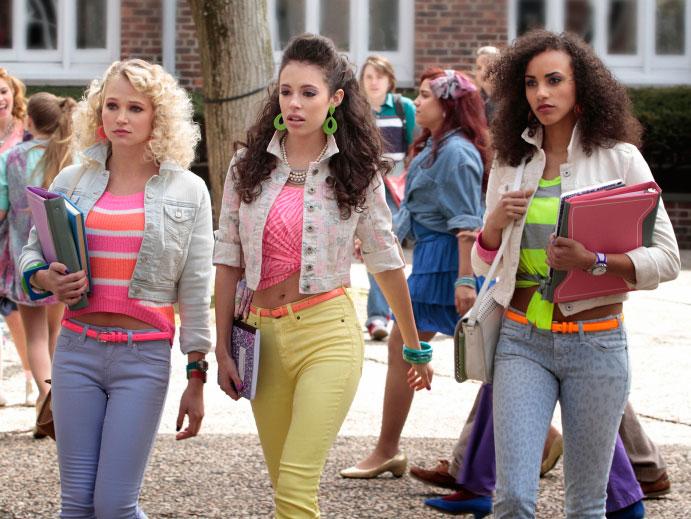 MTV better watch out—here comes my new favorite pop sensation Donna and Jens! Their hit single "Mean Girls" is as stylish as they are. Can't wait for the follow up ballad "Meet me at the Mall." (I'm kind of obsessed with them! Too much fun to dress!)
Article continues below advertisement
3. In the Bag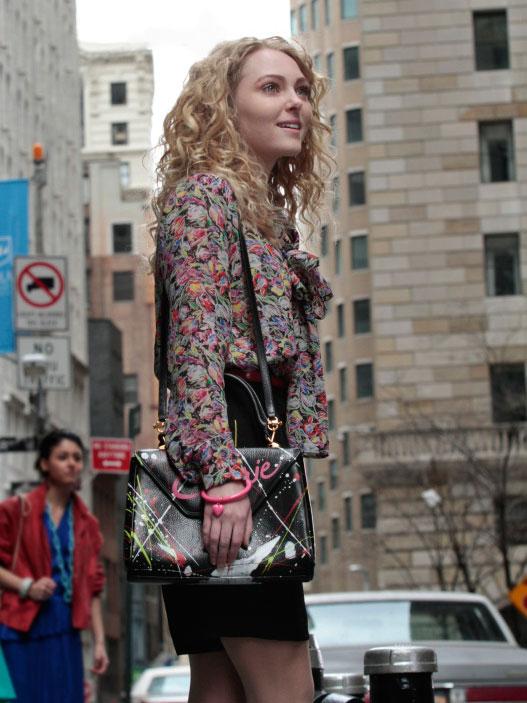 Working girl works it! Carrie B takes Wall Street by storm giving us '80s aspirational intern style in TopShop culottes and a bow blouse from 10 Crosby. Her DIY personalized Mark Cross bag seals the deal.
Article continues below advertisement
4. School Chic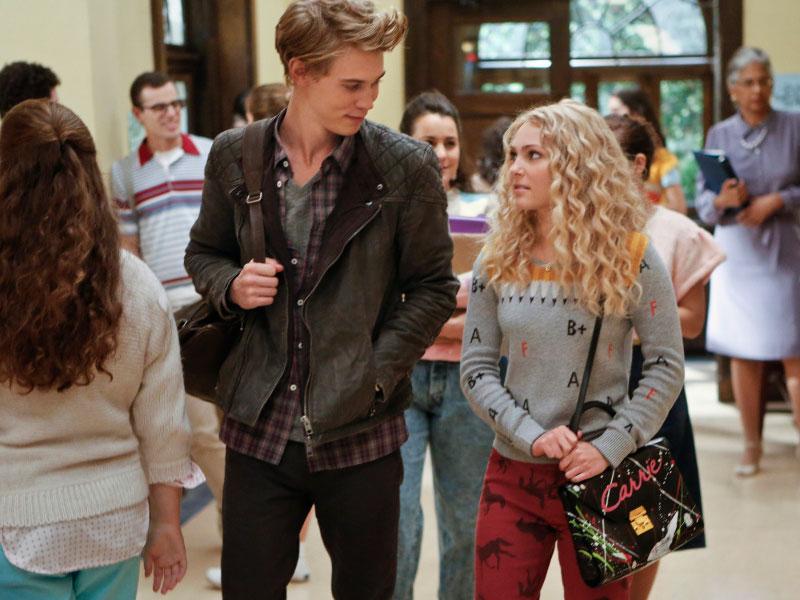 High school hall way puppy love never looked so sweet. Connecticut Carrie keeps her idiosyncratic style by mixing patterns. I fell in love with the report card sweater and horse jean combo—both from Urban Outfitter's. Carrie gets an A+ in fashion!
Article continues below advertisement
5. Street Style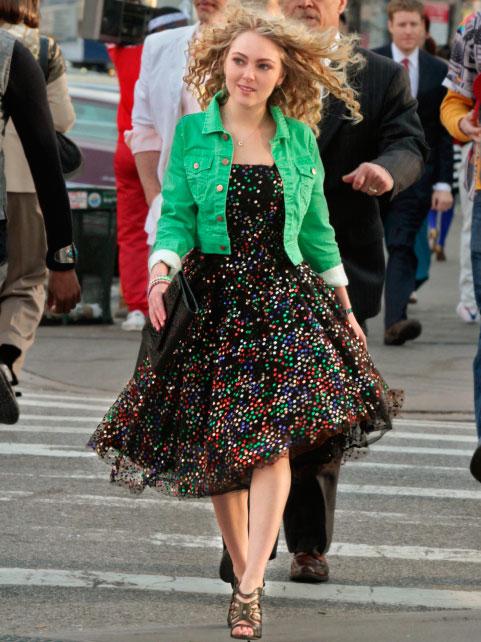 Bradshaw is Back and a fashion icon is reborn. Stomping the NYC sidewalk in her Manolos, ASR is Carrie-liscious in a vintage '80s prom dress and cropped apple green jean jacket from H&M. A dreamy dream sequence.
Article continues below advertisement
6. More is More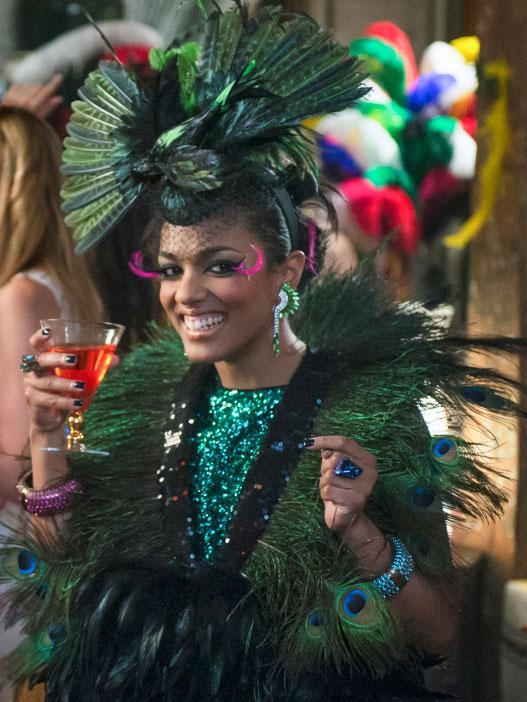 Bird of Paradise. Larissa takes flight at her Carnivale themed high fashion Halloween soirée. We had the vest built in house with peacock feathers and boa's from M&J trim—NYC's ultimate trimmings store. And that hat? H&M naturally (from the Anna Dello Russo collection of course).
Article continues below advertisement
7. Dancing Queen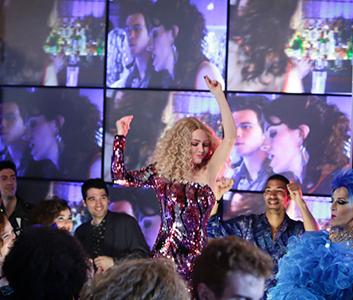 Carrie is my "Lucky Star" in this asymmetric sequin extravaganza by Macduggal. It was her first foray into the body-con world—ideal for her first night at Limelight! The dress was perfectly paired with her first pair of Manolos (we had to have them custom made in Italy to fit her petite feet!).
Article continues below advertisement
8. Prints on Prints on Prints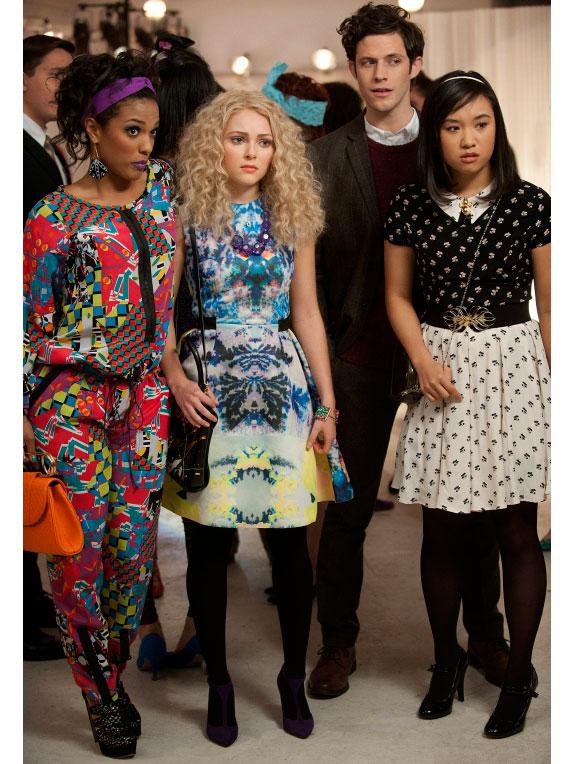 Omg What to wear to an '80s Soho vajayjay art opening? Art of course. Carrie sports a super-cute a-line mini with an abstract art print from H&M. Her fashion mentor Larissa rocks an awesome '80s inspired jumpsuit by Nicole Miller Artelier. All that's missing is Basquiat.
Article continues below advertisement
9. '80s Realness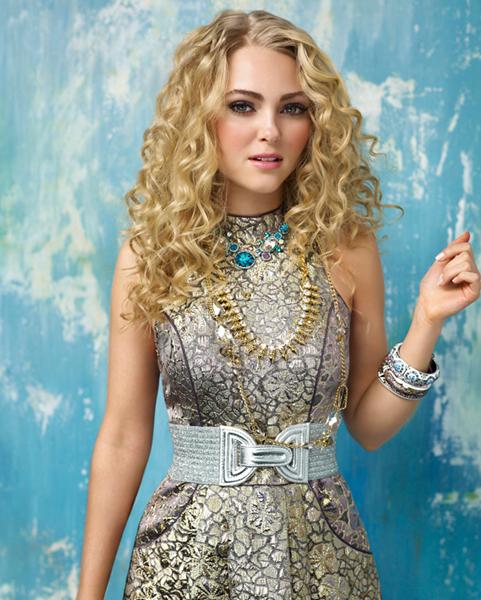 Carrie gives Barbarella-inspired realness for an '80s space-age promo shoot in this photo. The cooperative metallic brocade dress from Urban Outfitter's is sassy and chic and the vintage silver elastic belt takes me to the moon. (Don't fret if you don't see this look on T.V., it was for a CW promo shoot.)
Article continues below advertisement
10. You Better Work!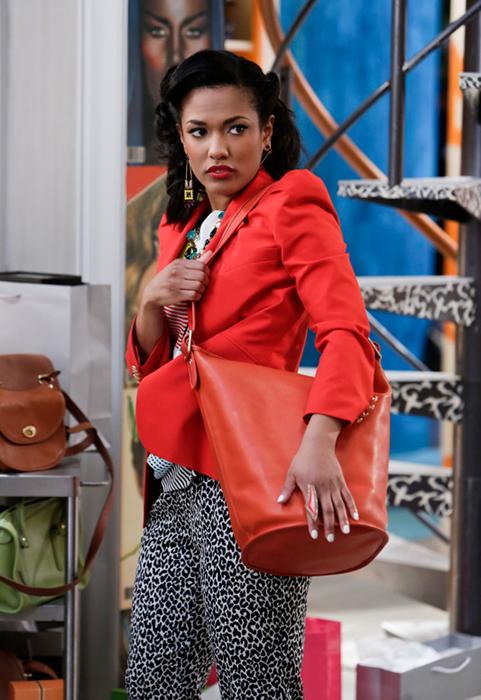 LL camps it up in her Interview mag office in a casual work look. The 10 Crosby Street by Derek Lam tank is perfectly aspirational '80s. Striking a pose with the ultra hip Coach "Classic Duffle" bag in vermillion. (Rumor has it she has the only one on the East Coast and some mean girl is dying to get her hands on it!).