PHOTOS
From Genes To Divorce, These Surprising Celebrity Relatives Will Shock You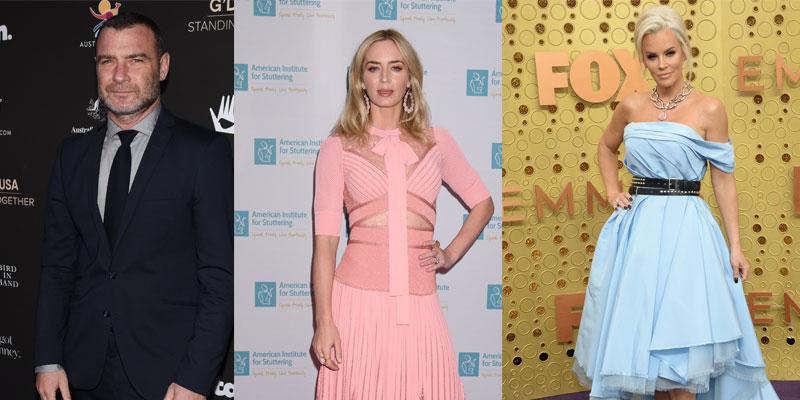 Talent runs in the family for some celebrities. For others, they became related under unusual circumstances.
Keep scrolling to check out these surprising celebrity relatives and the juicy stories behind their astonishing relations.
Article continues below advertisement
Stanley Tucci and Emily Blunt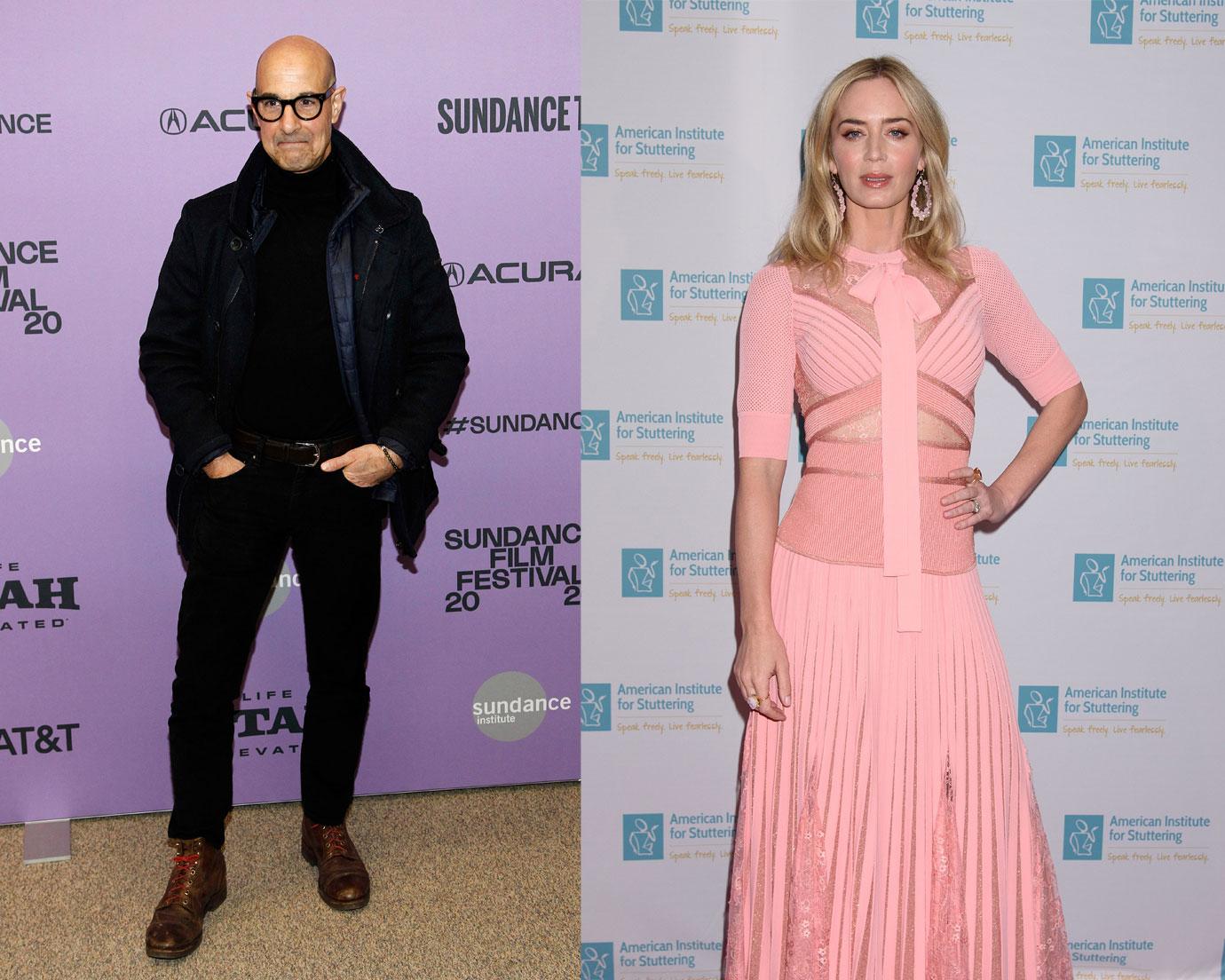 Stanley and Emily's bond was formed on the big screen. They co-starred in The Devil Wears Prada before Emily introduced Stanley to her older sister, Felicity. The Looper star had invited her colleague to attend her wedding to John Krasinski in 2010. The two hit it off together and got hitched within two years.
Jonah Hill and Beanie Feldstein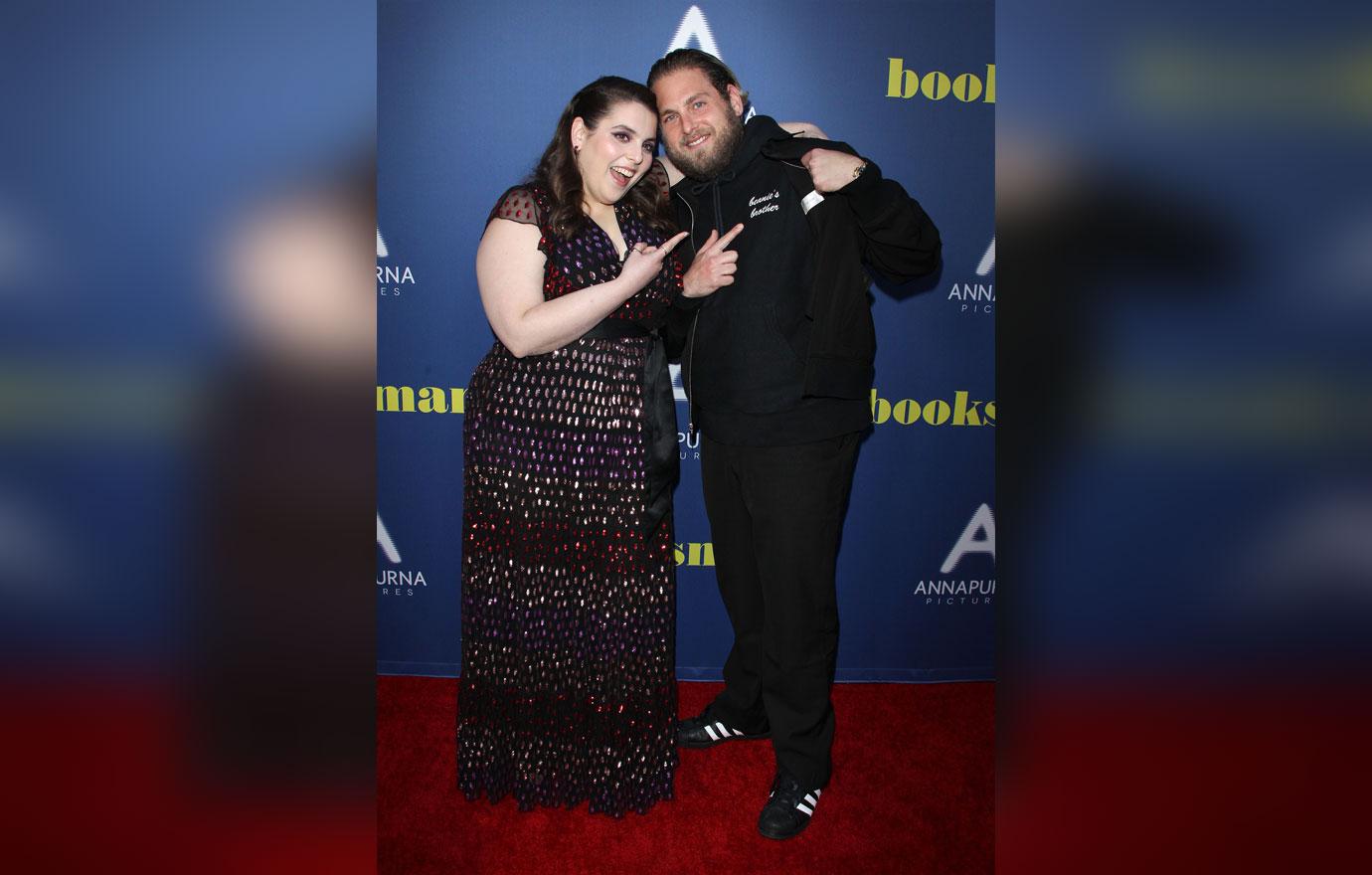 Nothing cooler than celebrity relatives with a strong dedication to each other. The Knocked Up star adores his baby sister and has a tattoo that reads, "Hello Beanie!" dedicated to her. Johan spoke adoringly of the Neighbors 2: Sorority Rising star's achievements.
"It truly makes me happy to see her getting to do things that actually fulfill and challenge her," the Wolf of Wall Street star said in 2019. Well done, brother!
Article continues below advertisement
Melissa McCarthy and Jenny McCarthy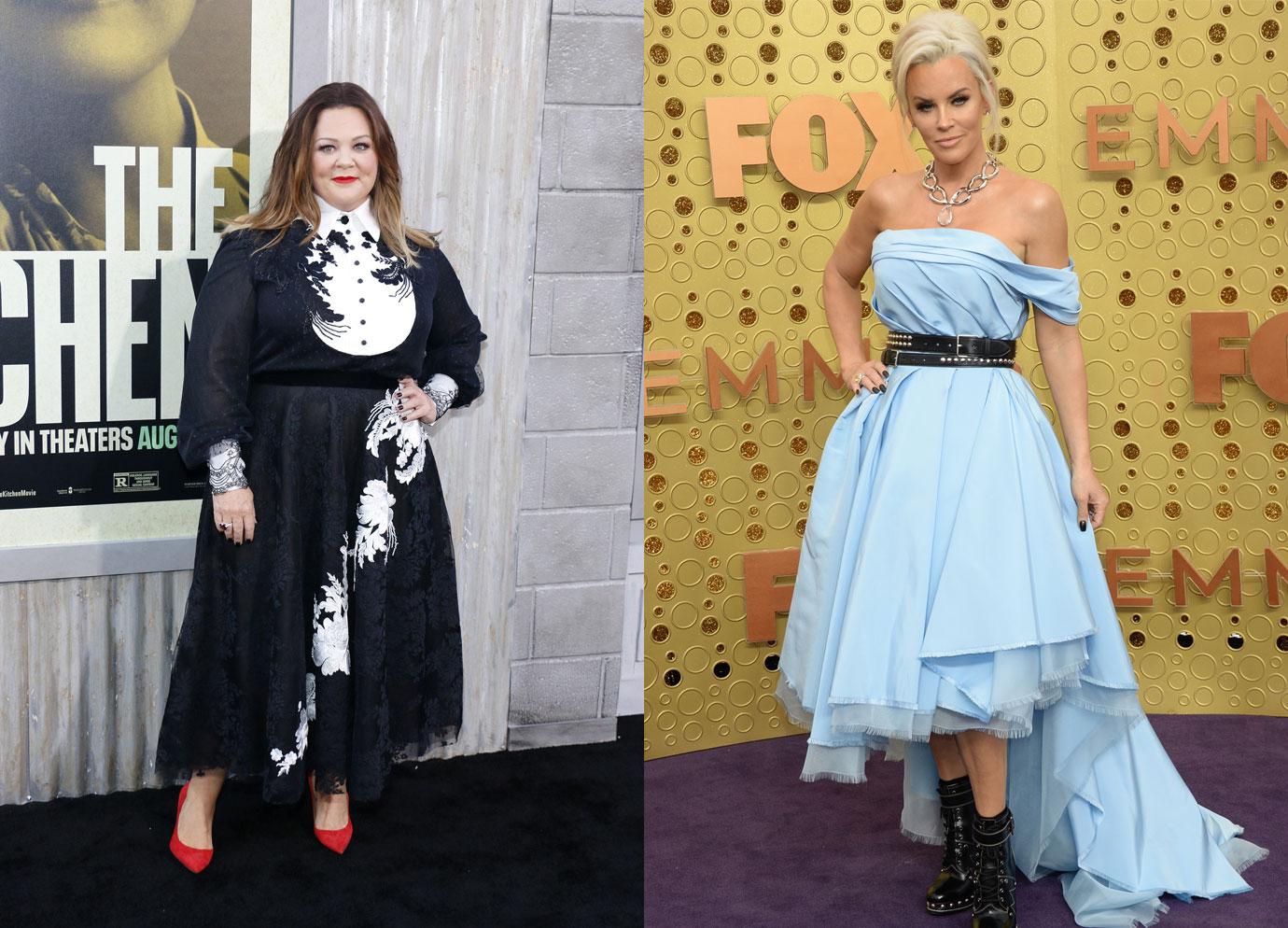 The McCarthy's relationship extends beyond family ties. Thebubbly blonde got her curvy cousin's back after a hostile movie critic body-shamed the Bridesmaids star.
"For anyone to attack like that, it's just wrong and hurtful, and it doesn't do anyone any good," said Jenny. "Melissa's very, very talented and people know that."
Before she became widely known for her Gilmore Girls Sookie Saint James character, Melissa's first role was a spot on Jenny's short-lived and self-titled comedy series on NBC.
Although there is no bad blood between the first cousins, their relationship has faded over the years. Melissa skipped the former Playboy model's wedding in 2014.
Jenny also transformed into television and picked up a few conspiracy theories along the way.
Article continues below advertisement
Lily Allen and Alfie Allen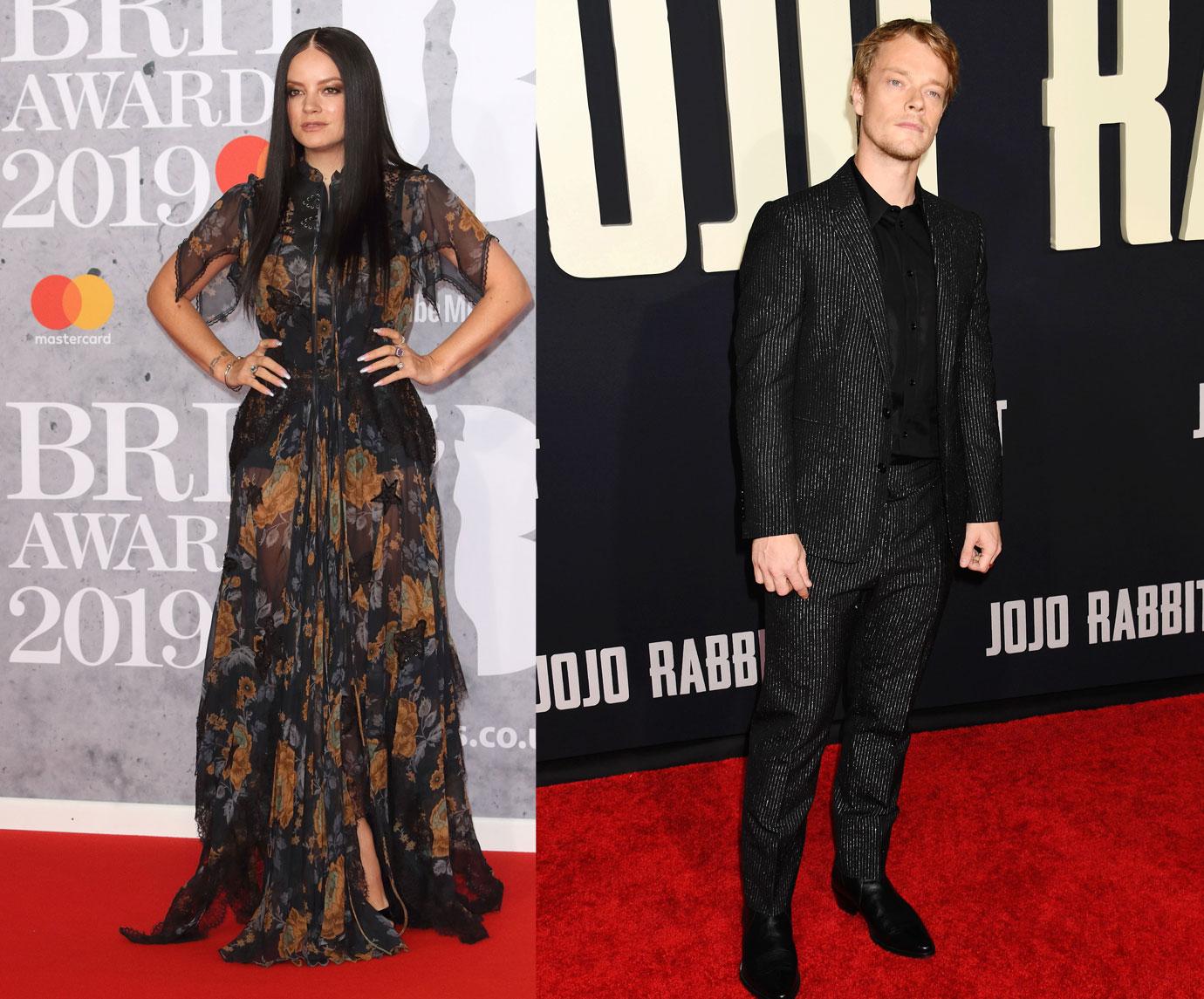 Before Alfie became Theon Greyjoy, he survived the embarrassment from his older sister's not-so-nice tune, named 'Alfie'. Lily sang about not letting her baby brother waste his life sleeping, smoking weed, and playing games all day.
"I just can't sit back and watch you waste your life away. You need to get a job because the bills need to get paid."
Alfie enjoyed the song but pleaded with his sister not to release the song. Lily later stopped performing the song out of respect for him. He earned it. Good man, Alfie!
Article continues below advertisement
Zoë Kravitz and Jason Momoa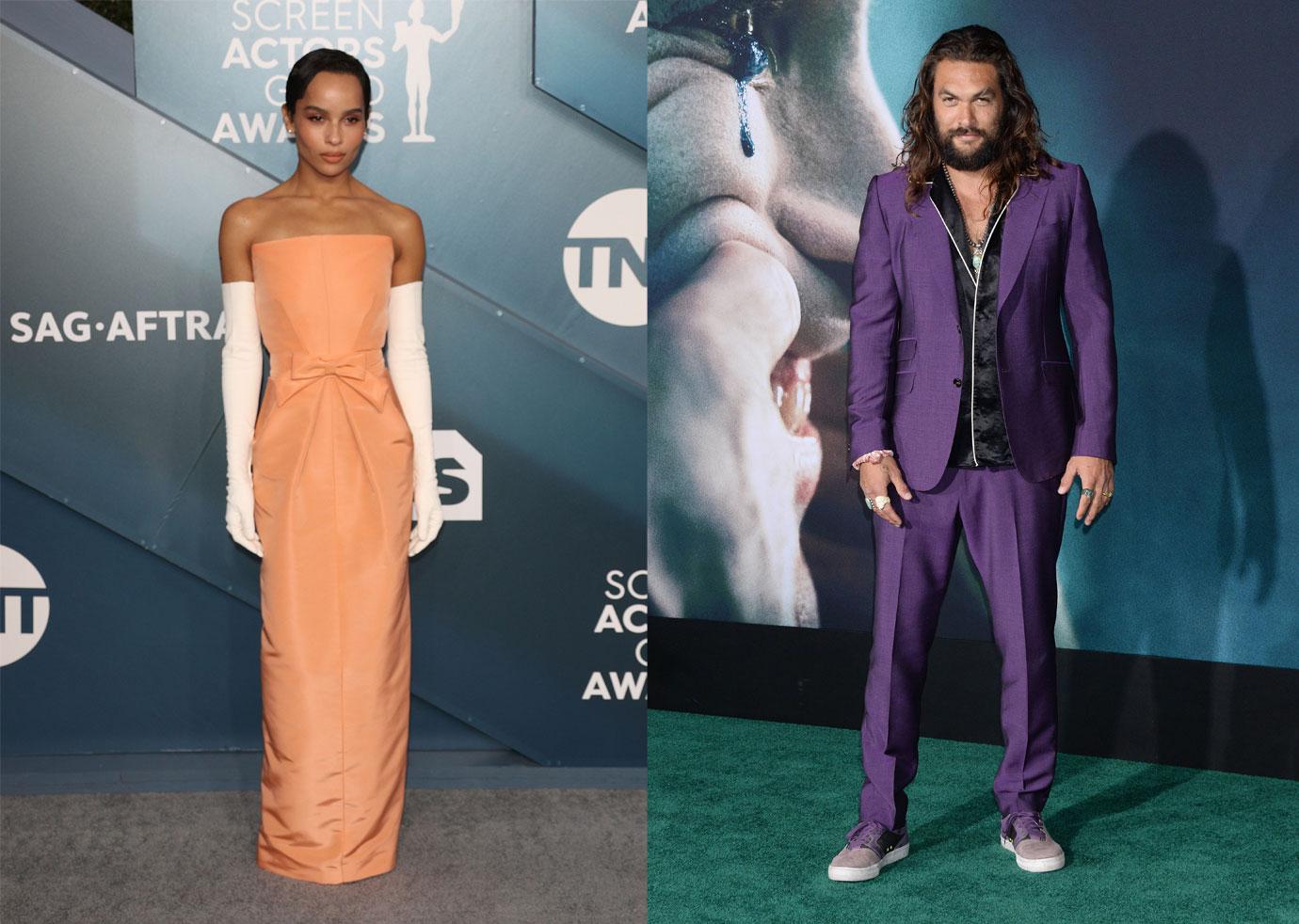 Zoë can't choose between "papa bear" and Lenny Kravitz. The Big Little Lies star became double lucky after Lisa Bonet divorced her biological father and wed the Aquaman hunk, Jason Momoa.
The daughter-step-father relationship is so great that Zoë calls him "papa bear." His cute nickname for the stepdaughter is "Zo zo bear."
Better still, the Khal Drogo actor is a close friend of her biological father. What a happy blended family!
Article continues below advertisement
Pablo Schreiber and Liev Schreiber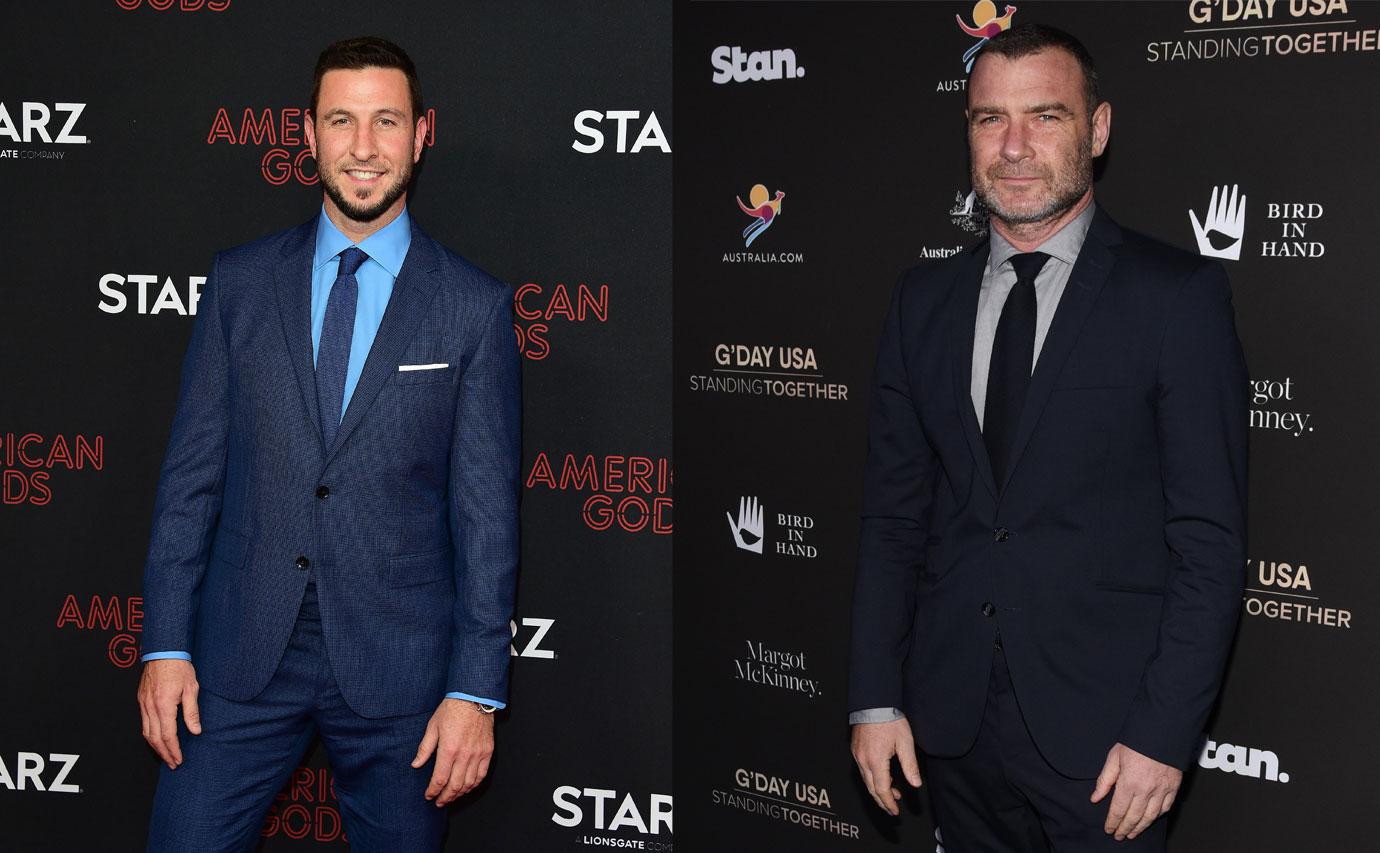 The Orange Is the New Black star and Liev "Slavic fat pads" share genes from Tell Carroll Schreiber. With a ten-year age difference, Pablo first met his stepbrother when he was 16.
Despite Liev's rocky relationship with his father, who tried to kidnap him from his mother as a child, the two actors remain on good terms.
Article continues below advertisement
Snoop Dogg and Brandy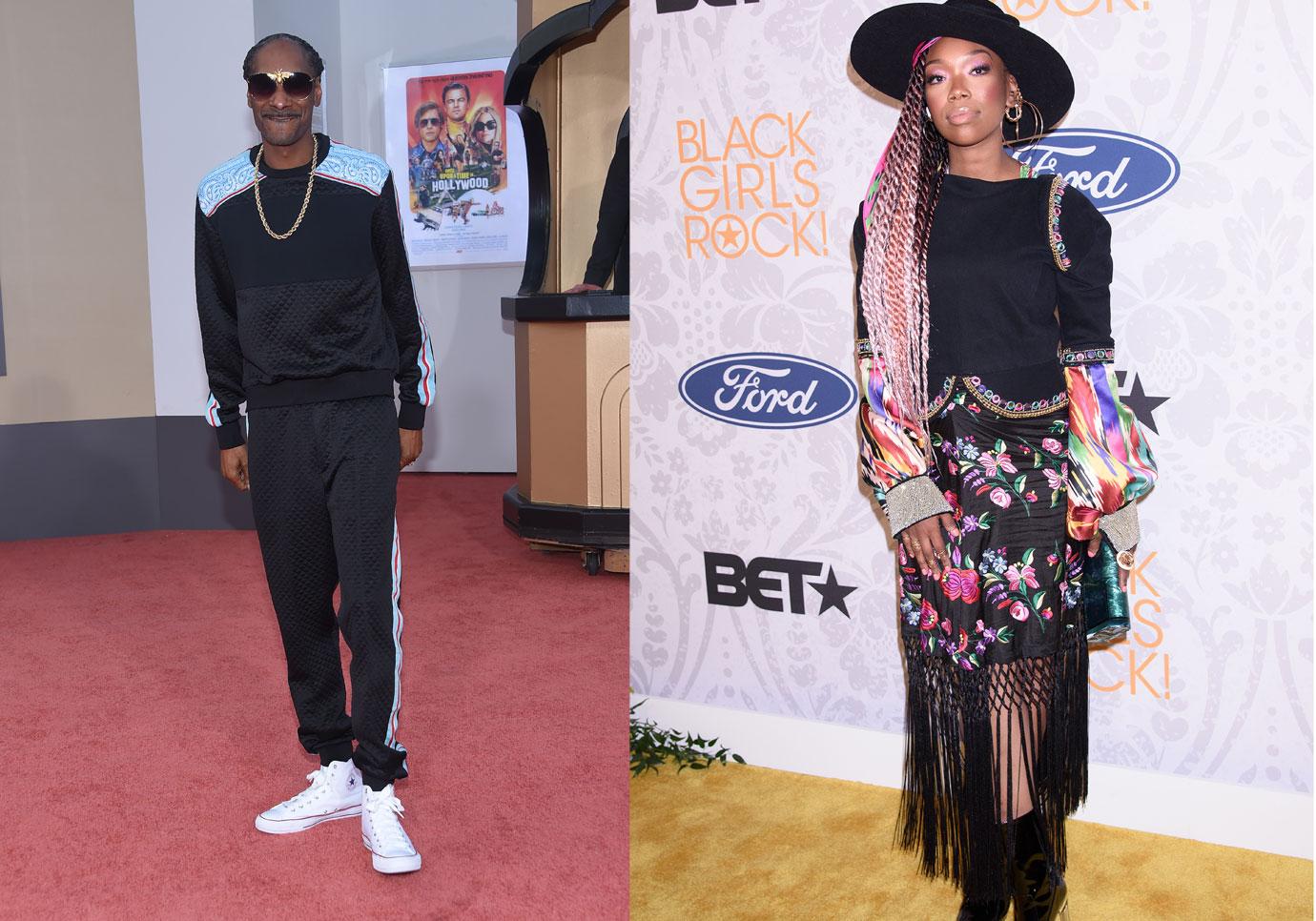 Article continues below advertisement
Steven Spielberg and Jessica Capshaw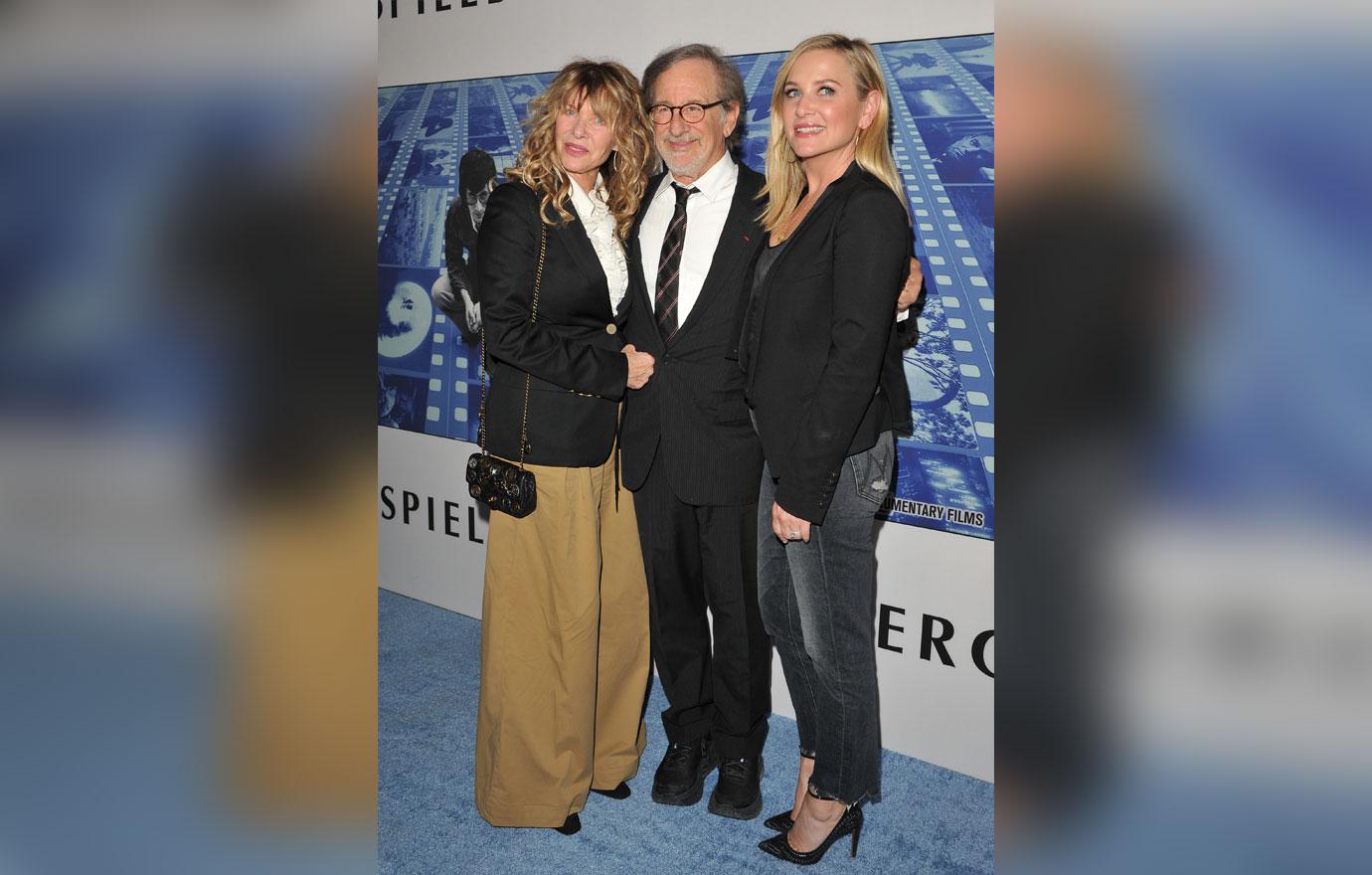 Jessica and Spielberg became a family after the Grey's Anatomy star's mom married the legendary filmmaker in 1991. Contrary to popular belief, Jess did not have it easy on the big screen. The View from the Top star says being related to Spielberg caused her antagonism from people who believed she had an unfair advantage.
While speaking to USA Today, Jess said most people she met wished "to see the underdog succeed, the girl who spent her last two dollars on the bus ticket" instead of her.
Despite the unintended consequences, the Valentine star developed a taste for her stepdad's 50 years' worth of work, especially E.T., which is her favorite. Nice pick, girl!