PHOTOS
Tamar Braxton Claps Back At Online Troll For Hating On Nude Pics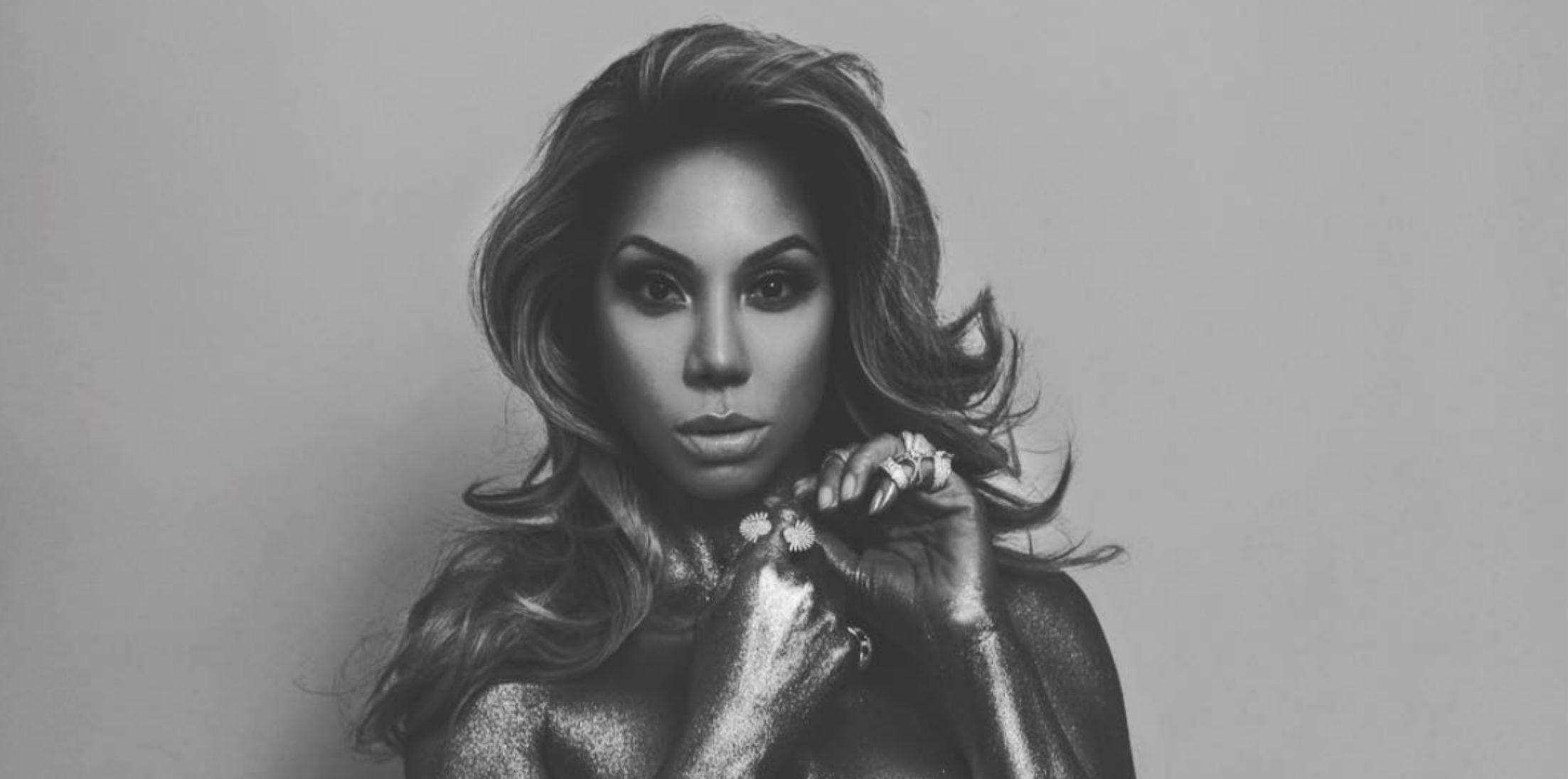 Tamar Braxton never shies away from "telling it how it is" and had plenty to say to an online troll. The star posted a nude pic and wasn't here for the negative comments. You go, girl! Click the gallery to hear what she had to say in the ultimate clap back.
Article continues below advertisement
"@kari529 so I couldn't have worked my ass off?? Jeeze this HATE is real! What's so hard to believe that I have an AMAZING body!" the singer said on Instagram.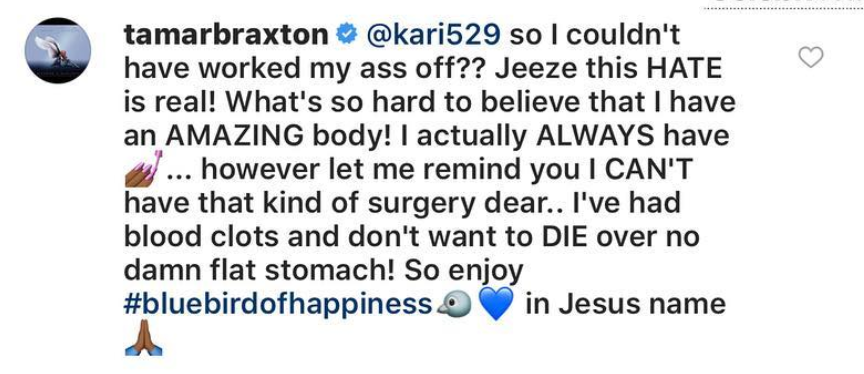 "I actually ALWAYS have… however let me remind you I CAN"T have that kind of surgery dear.. I've had blood clots and don't want to DIE over no damn flat stomach! So enjoy #bluebirdofhappiness.. in Jesus name."
Article continues below advertisement
Talk about shade! Tamar isn't here to play any games and is flaunting her amazing body. She is back like she never left and is currently promoting her latest single "Empty Boxes."
The 39-year-old singer is releasing her latest album BlueBird of Happiness on September 29th.
Article continues below advertisement
The star is more focused on promoting her album than entertaining haters. However, she had to set the record straight.
Will you be listening to her new album? Let us know in the comments section.