PHOTOS
Tamra Judge Defends Herself After She Buys A New Car Amid Expensive Legal Bills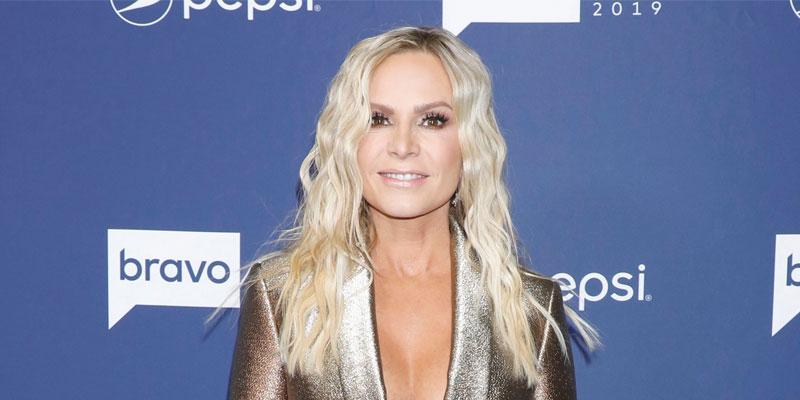 Tamra Judge isn't here for the haters after they criticized her for buying a luxury car amid her expensive legal battles. The Real Housewives of Orange County star has been feuding in court with costar Alexis Bellino's ex-husband Jim Bellino since 2018.
Article continues below advertisement
Tamra, 52, shared a photo on Instagram where she posed alongside a new Range Rover at the car dealership. "BIG THANK YOU to 'the Brian's' & Pablo at Mission Viejo Land Rover for making the process quick and painless. #RRsport," she captioned the photo.
Fans quickly slammed her for her big purchase and commented their disgust. One user wrote, "That lawsuit must not be hurting the bank too much. I love how you cry cry cry about it yet you spend money on such superficial materialistic things."
Article continues below advertisement
"That's where your wrong. I said I could have paid my kids college fund with the money I spent. If I was frivolous with my money I wouldn't care spending $300k on this crap. But I'm not! I'm a saver," Tamra fired back, adding that the comment was "ignorant" and "jealous."
Another commenter wrote, "I thought you were broke? Legal bills & all that." The VENA CBD founder replied back, "Yes I'm broke," alongside a laughing emoji.
Article continues below advertisement
Tamra and Jim's court battle began when the latter sued the Bravo star for negative comments she allegedly made about him during a taping of Heather MacDonald's Juicy Scoop podcast. Jim claimed that the comments lost him over $1 million in potential business.
During the RHOC season finale that aired in December 2019, Tamra revealed her defense for the defamation suit had cost her over $300,000. She broke down in tears over her financial woes on the show. "I could have put all my kids through college with the amount of money I paid for that lawsuit," Tamra told costar Gina Kirschenheiter as she sobbed.
Article continues below advertisement
Tamra and Eddie recently ditched Orange County and spent their New Year's holiday in a massive tricked out RV. The couple took a road trip through Napa Valley and California. The spacious motor home included a stovetop kitchen and a marbled dining table. "This is a first for us ? @eddiejudge rented a RV and we are off .. No plan~ No Kids~ No dog~ No Problem ? #roadtrip," Tamra wrote alongside a clip showing off her luxurious RV.
What are your thoughts on Tamra's new car? Sound off in the comments below!