PHOTOS
Unhidden Figures! Taraji P. Henson's Nearly Nude Pics On Instagram Are Awe-Inspiring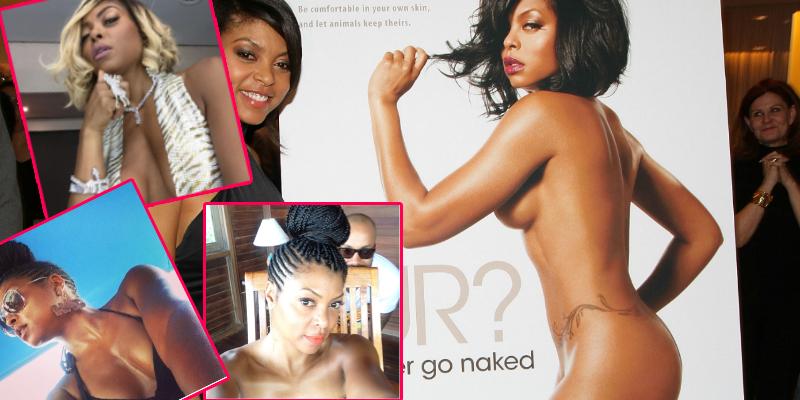 Whether she's captivating audiences with stellar performances on the big screen or inspiring her multi-million Instagram fan base with body-positive messages via skin-baring selfies, Taraji P. Henson never does anything by halves. Even if it means stripping down every once in a while—the Oscar-nominated actress knows that she's comfortable in her own skin, and she wants the world to be on the same page with her.
Article continues below advertisement
More: (Almost) Wardrobe Malfunction! Taraji P. Henson Suffers Near Nip Slip At TV Event
And what better place to exude confidence and an unparalleled level of sass-meets-class than Instagram? It's true that the image crafting on Instagram promotes a world full of exaggerated lifestyles and unrealistic-looking women. So in this age of filters and fakery, Taraji P. Henson's Instagram account truly stands out from the crowd, because she's natural, authentic, and down-to-earth.
More: Taraji P. Henson's Empire Workout Secrets Exposed!
Yes, Taraji may have had the most prominent role in the award-winning film Hidden Figures, but she isn't going to hide her stunning figure on Instagram. So she flaunts it! And the Empire star does it with sheer grace, empowering her more than 12 million Instagram followers. OK! Magazine has compiled some of the best pics from Taraji's Instagram feed to get you pumped up and inspired to embrace your true beauty just like Taraji!
Article continues below advertisement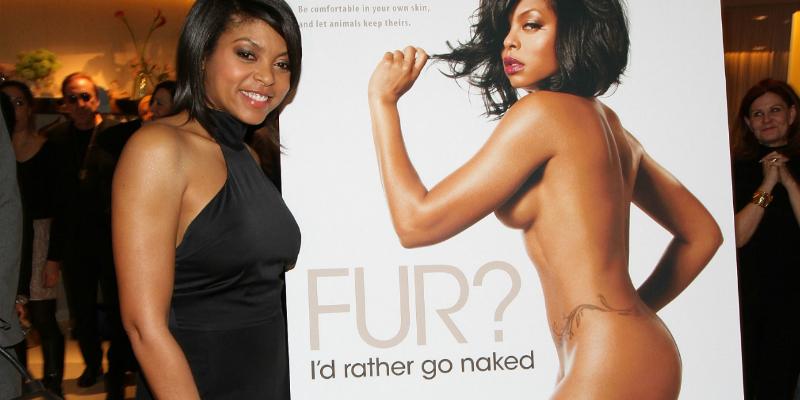 Taraji keeps it elegantly racy by showing off some serious cleavage and some serious bling! Talk about an astronomical amount of class and sass!
Article continues below advertisement
Donning skin tight workout gear, Taraji clearly works hard for her physique. Hey, when life gives you curves, you better flaunt them gurl!
Confidence level: selfie with no filter. Taraji shared this "good morning" pic and gave her followers a good view of her cleavage in the process.
Article continues below advertisement
From this #BikiniBod snap, it's crystal clear that Taraji is proud of her killer six pack (and she should be!). You go, girl!
Taraji took to Instagram to show off her kitty-inspired outfit for Halloween, and that cleavage-baring top is definitely meow-worthy #Purr #Meow.
Article continues below advertisement
"Peek-a-boo," said Taraji, with a plump pout and a charming spark of confidence in her eyes. But the photo isn't just about Taraji's eyes and pout, is it?
It was a hot day on the beach, partying with Kevin Hart. But Taraji's body was hotter than the sun and was absolute on fire as she had the time of her life. Yep, a little party never killed nobody.
Article continues below advertisement
Sometimes, all you need is expertly curled hair and a flawless LBD. No, not to look good for other people but to feel on top of the world yourself.
But other times, all you need is to tie your hair into a bun, go makeup-free and feel just as sexy.
Article continues below advertisement
Taraji totally slayed in this eye-popping snap, putting her toned tummy on full display while wearing Nike Pro sports. "#JustDoIt," said Taraji as she prepared for her workout session.
Taraji absolutely glistened in this sizzling hot bikini snap. "#shebeenworkin," said Taraji of her well-deserved vacation.
Taraji proved with this sweet selfie you don't have to be scantily clad to be sexy! Sharing the genuine you in your Instagram snaps is sexy in itself.