PHOTOS
This 'Teen Mom 2' Star Is Expecting ANOTHER Baby: 'I'm So Freaking Excited'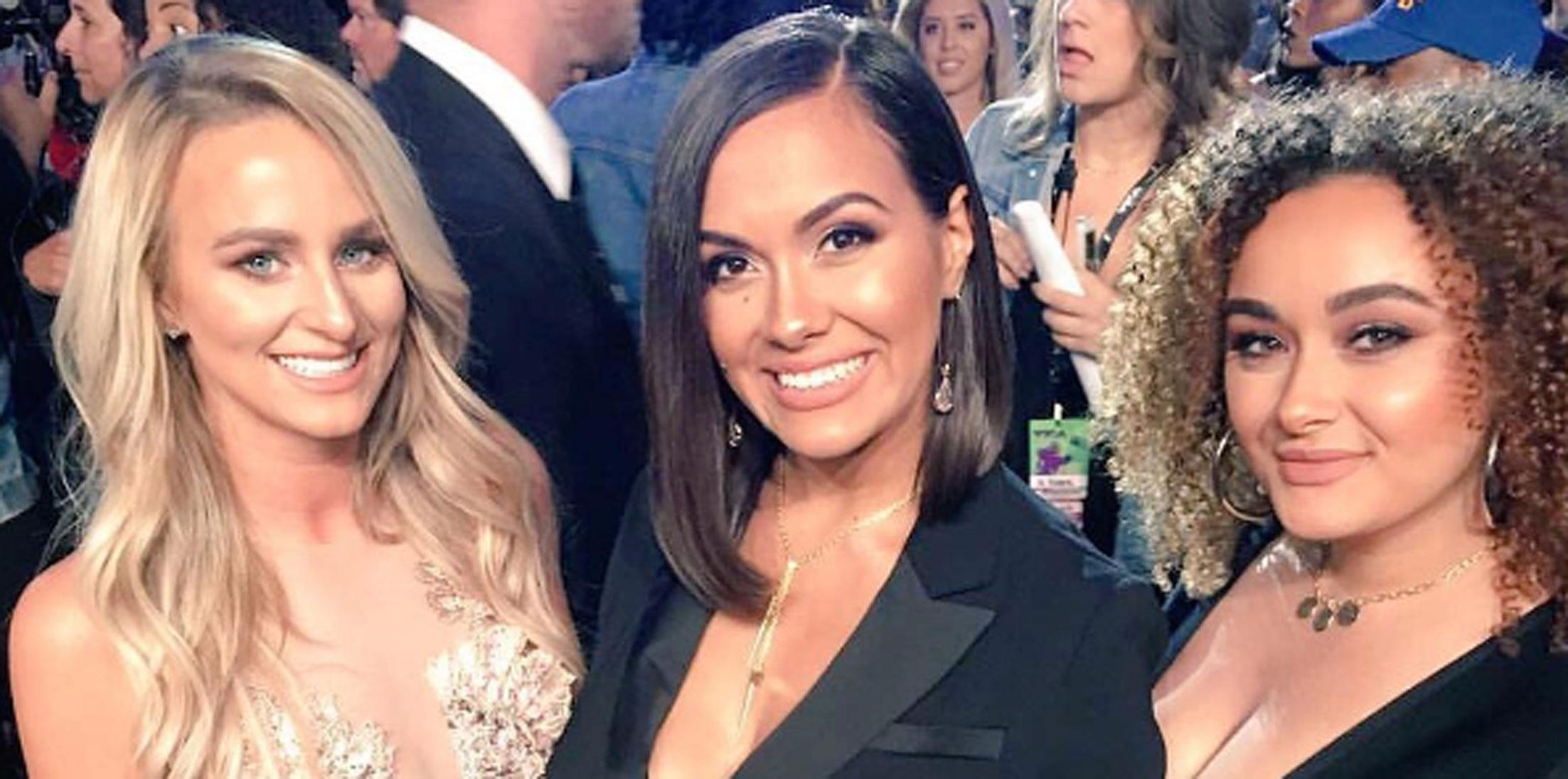 There's another Teen Mom 2 baby on the way! Just two months after Kailyn Lowry welcomed her baby boy Lux Russell, and three months after Briana DeJesus welcomed her daughter Stella, another MTV star has revealed they're about to add to their growing brood. If you're not sure who could be expecting, here's a hint: they're very close to Jenelle Evans! Click through to find out who's preparing to add another bundle of joy to their family!
Article continues below advertisement
In a shocking tweet, Jenelle's ex-husband Courtland Rogers revealed he is expecting baby number two! The Teen Mom 2 star dropped the baby bombshell when he responded to his girlfriend Lindsey Renee on Twitter, RadarOnline.com first reported.
Lindsey tweeted a pic with Courtland, captioning it, "This summer me and my love." Courtland replied, "I cannot wait for the 25th to get here so we can find out if it's a boy or a girl... I'm so freaking excited."
Article continues below advertisement
Lindsey posted another tweet thanking Courtland for taking her to Outback to satisfy her blooming onion pregnancy craving. "#pregoprobs #spoiled," she wrote.
As Teen Mom 2 fans know, Courtland, who has a daughter from a previous relationship, and Jenelle were married from 2012 to 2014. During their marriage, Jenelle claimed she suffered a miscarriage when Courtland punched her in the stomach.
Article continues below advertisement
"I never in my life have hit her," Courtland previously told RadarOnline.com of Jenelle's claims. "I never touched her. If we were ever fighting I made sure she wouldn't hit me. I never swung or hit her or anything. That is the God's honest truth."
While Courtland prepares for baby number two, Jenelle is debating whether or not she will continue to appear on Teen Mom 2. The MTV star took to Instagram earlier today to threaten to quit the show if producers didn't stop portraying her marriage to David Eason as "one big f*****g joke."
Are you surprised Courtland is expecting another child? Sound off in the comments below.