PHOTOS
Teen Mom OG Recap: Find Out What Happened When Maci & Farrah Confronted Their Feud In Person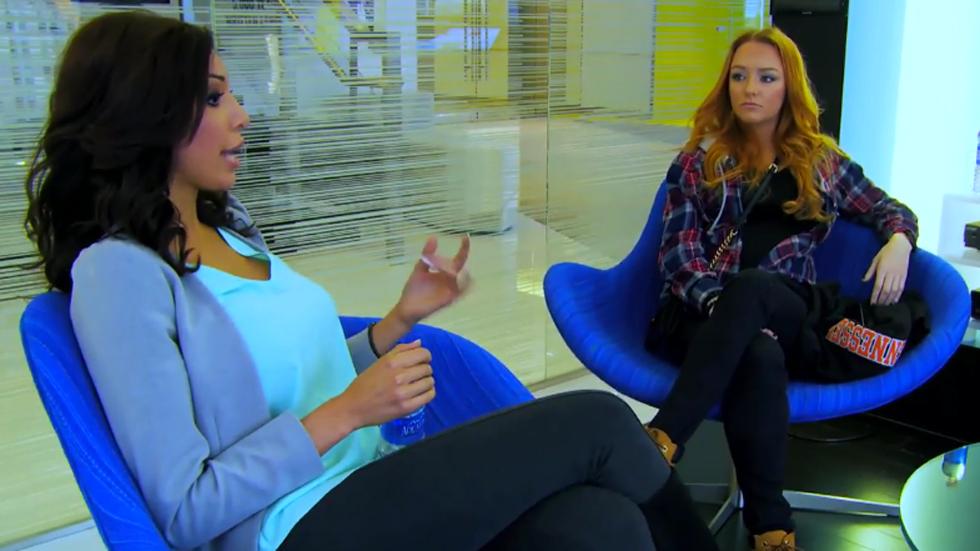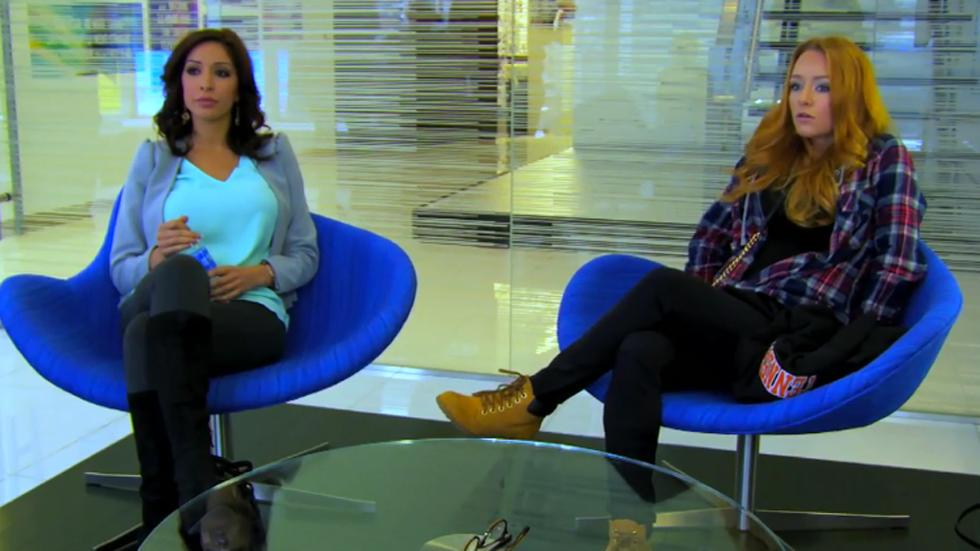 Pretty much the entire season of Teen Mom OG thus far has been leading up to this moment—the one where Farrah Abraham finds out that Maci Bookout quit the show because of her, and then their subsequent face-to-face convo about it. Click through our photo recap to see what happened when the girls finally talked it out, and what other drama ensued on the cast's press trip to New York City.
Article continues below advertisement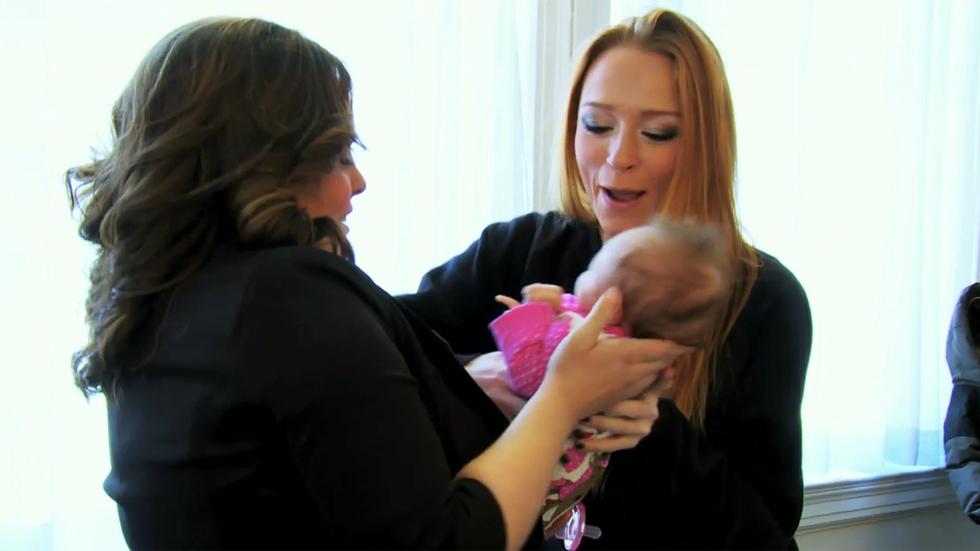 Once they each arrive in New York, the girls first meet up at the promo photoshoot for the new season. While Catelynn, Amber and Maci are thrilled to see each other—so much so that Maci pretty much steals Nova from Cate's arms—things are already tense with Farrah, who shares an awkward hug and an icy hello with the other ladies.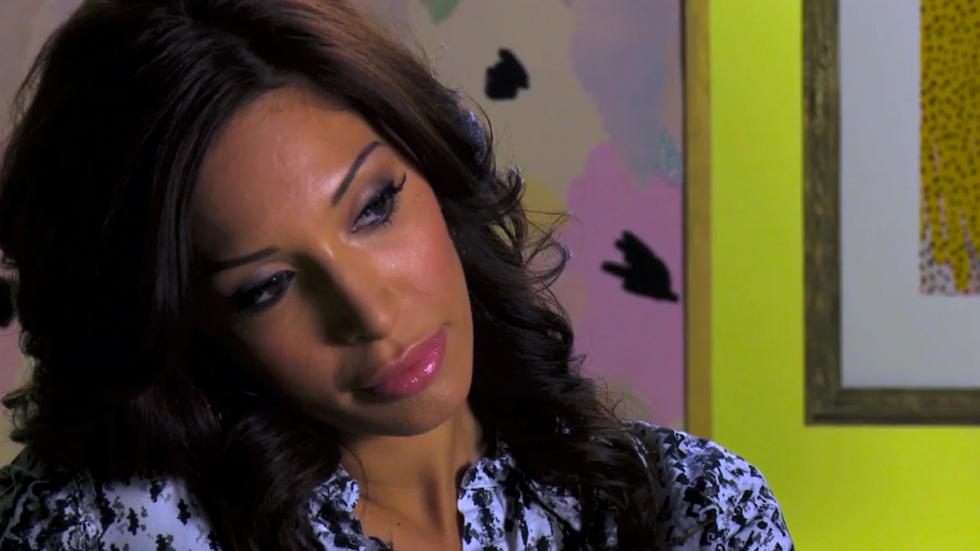 And Farrah is segregated from the group pretty much from that point forward. While the rest of the cast grabs lunch, we see Farrah filming an interview with MTV where they show her the clip of Maci quitting and ask her why she thinks MTV didn't invite her back originally. "I dunno maybe cause MTV thought I was a porn star," Farrah says angrily. "I'm kind of all over all that today. I don't care to waste my energy."
Article continues below advertisement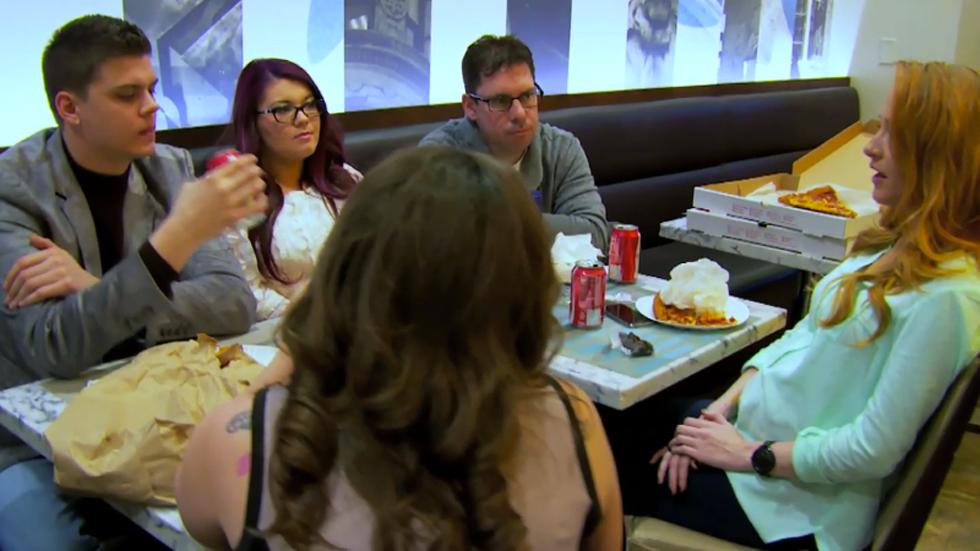 Meanwhile, Catelynn and Tyler, Maci, and Amber and Matt talk about it more over pizza. While Amber says that she doesn't care about Farrah's past because she's done some not-so-great things too, Tyler admits that pornography and addiction aren't the same thing—and that Farrah's video makes them all look bad since it has "Teen Mom" in the title. Amber then agrees, admitting that the same company who did Farrah's video offered Amber to do an adult video for half a million dollars—but unlike Farrah, she said no!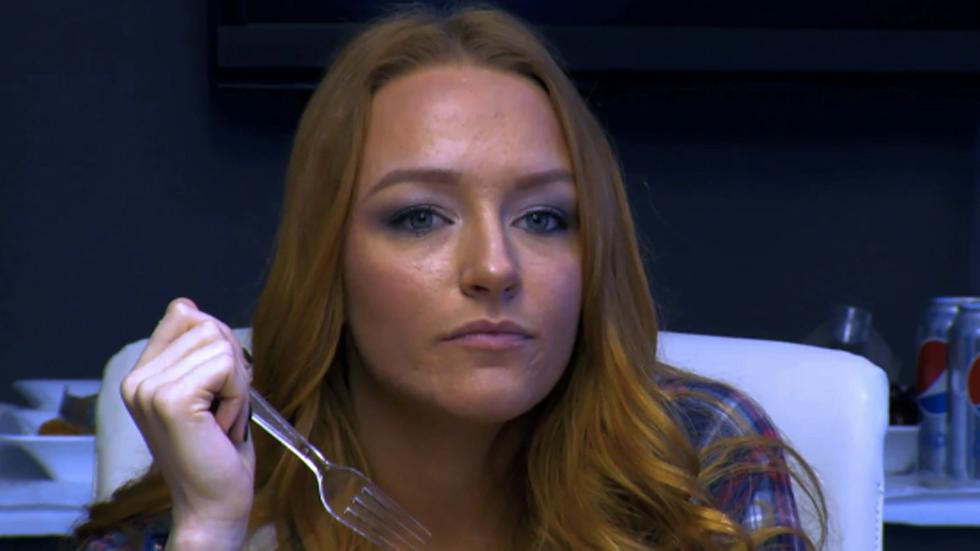 Article continues below advertisement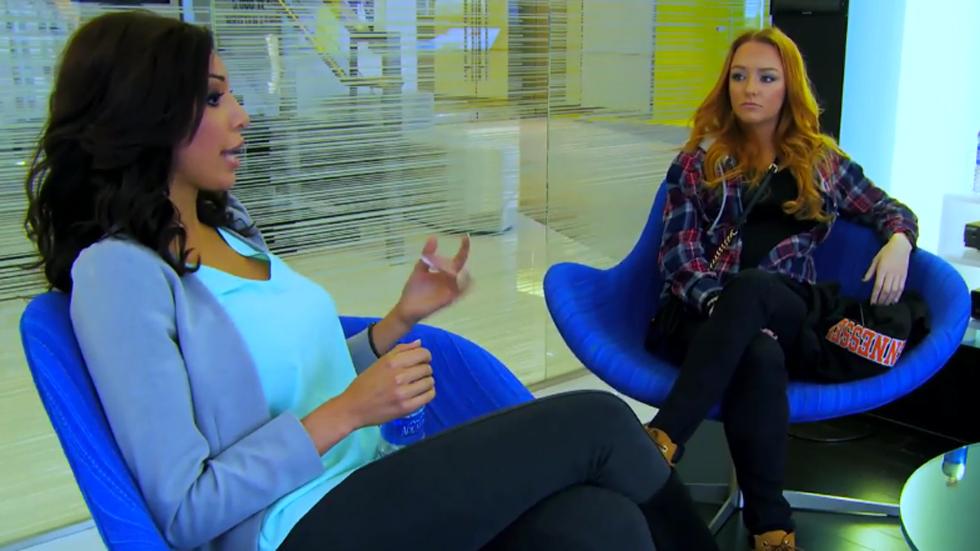 When the producers suggest that Farrah and Maci discuss things privately and without a room full of people, it starts off fine. But quickly, both girls get agitated, and Maci insists that the convo will go nowhere when Farrah gets defensive. "I'm not doing this," Maci says as she walks off. "That's a Maci way of doing s***," Farrah then quips. Well, that went great!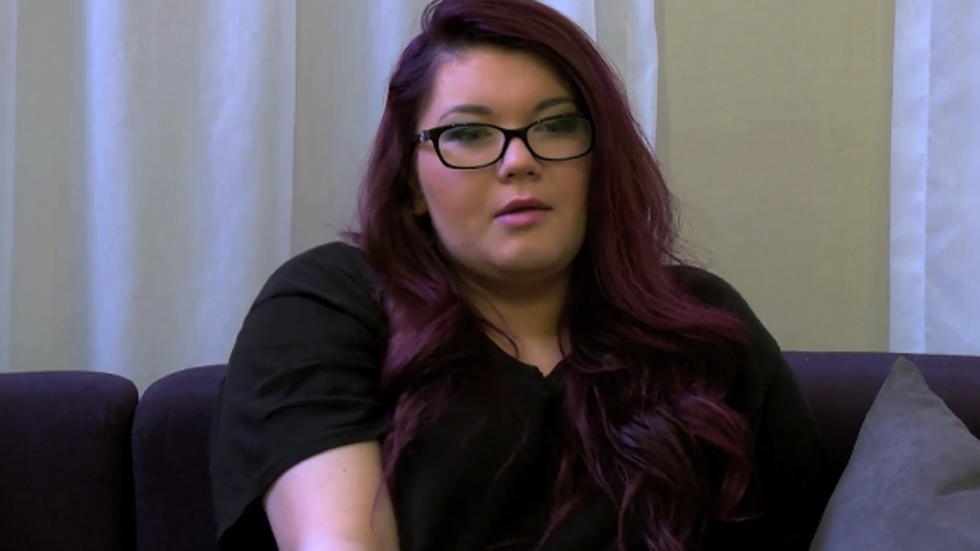 Amber stays pretty uninvolved in the whole feud until later that night when Tyler sees a tweet Farrah sends out, basically throwing shade at her and the other girls. Farrah subtly tweets about how she was the only one to feature her child on her book cover, but Cate and Amber defend their decisions to not feature their daughters, saying that they didn't want their girls on a book about sex and drugs. Touche!
Article continues below advertisement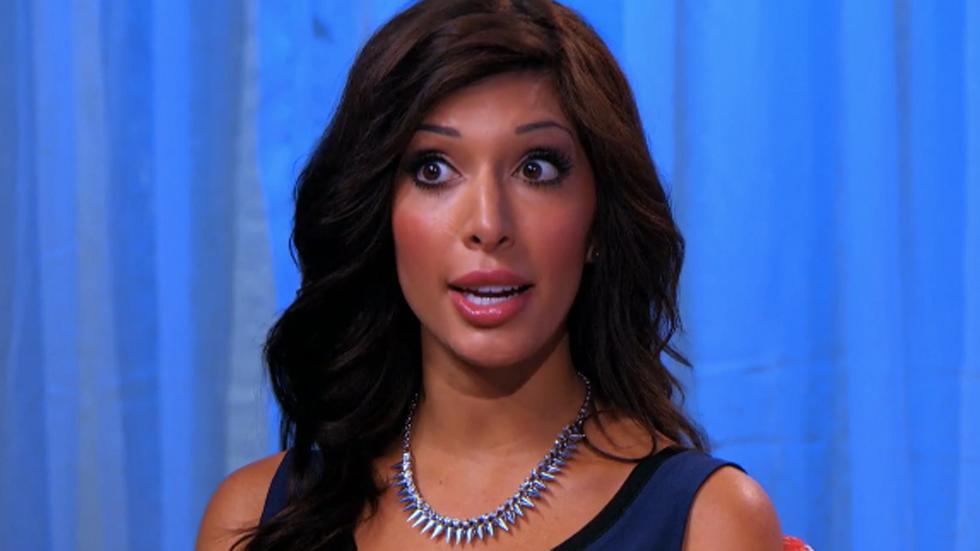 The tweet gets brought up by Catelynn when they film the after show the following day. While Farrah says she put Sophia on the book since Sophia is what got her on the show in the first place, Amber says she felt like it was a slap in the face to the rest of the girls.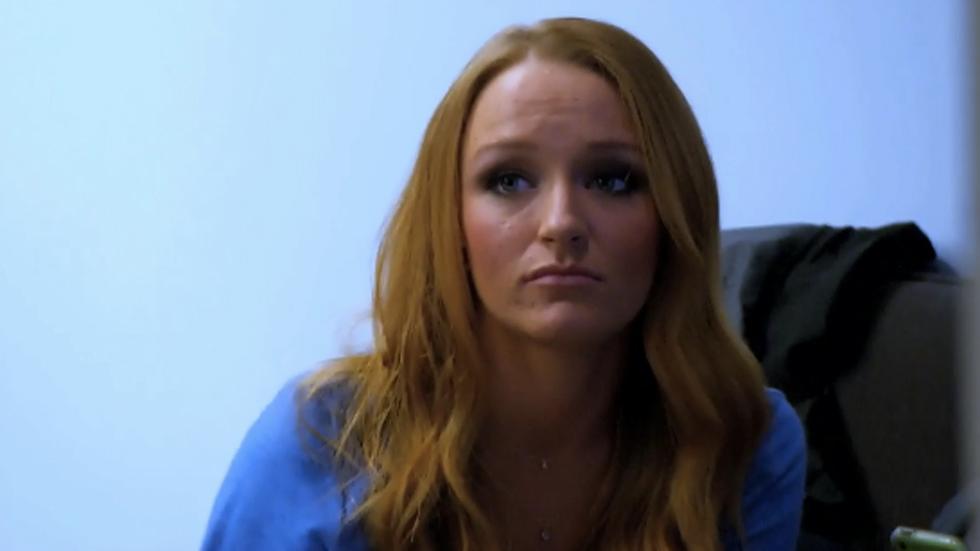 But perhaps Farrah gets the biggest slap in the face of all when Maci refuses to be on stage alone with Farrah based on what had happened the day prior. "I'm not going out there with just Farrah," she says. Maci eventually agrees to film if it's all four of them at once, so it seems like the Farrah/Maci saga won't be coming to an end anytime soon.