PHOTOS
Teresa & Joe Giudice Hang Their Heads As They Leave Court Following Prison Sentencing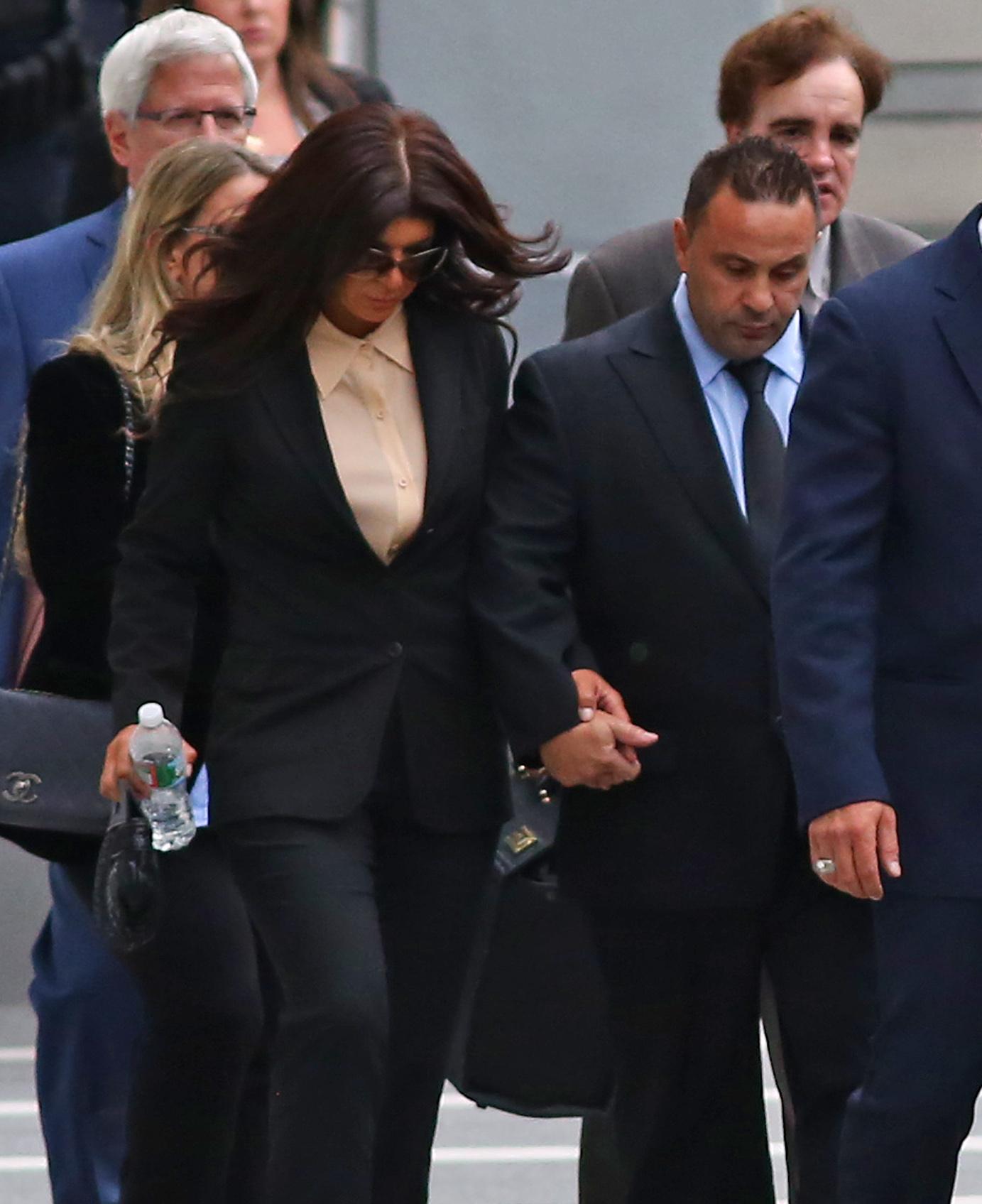 spl856276_0011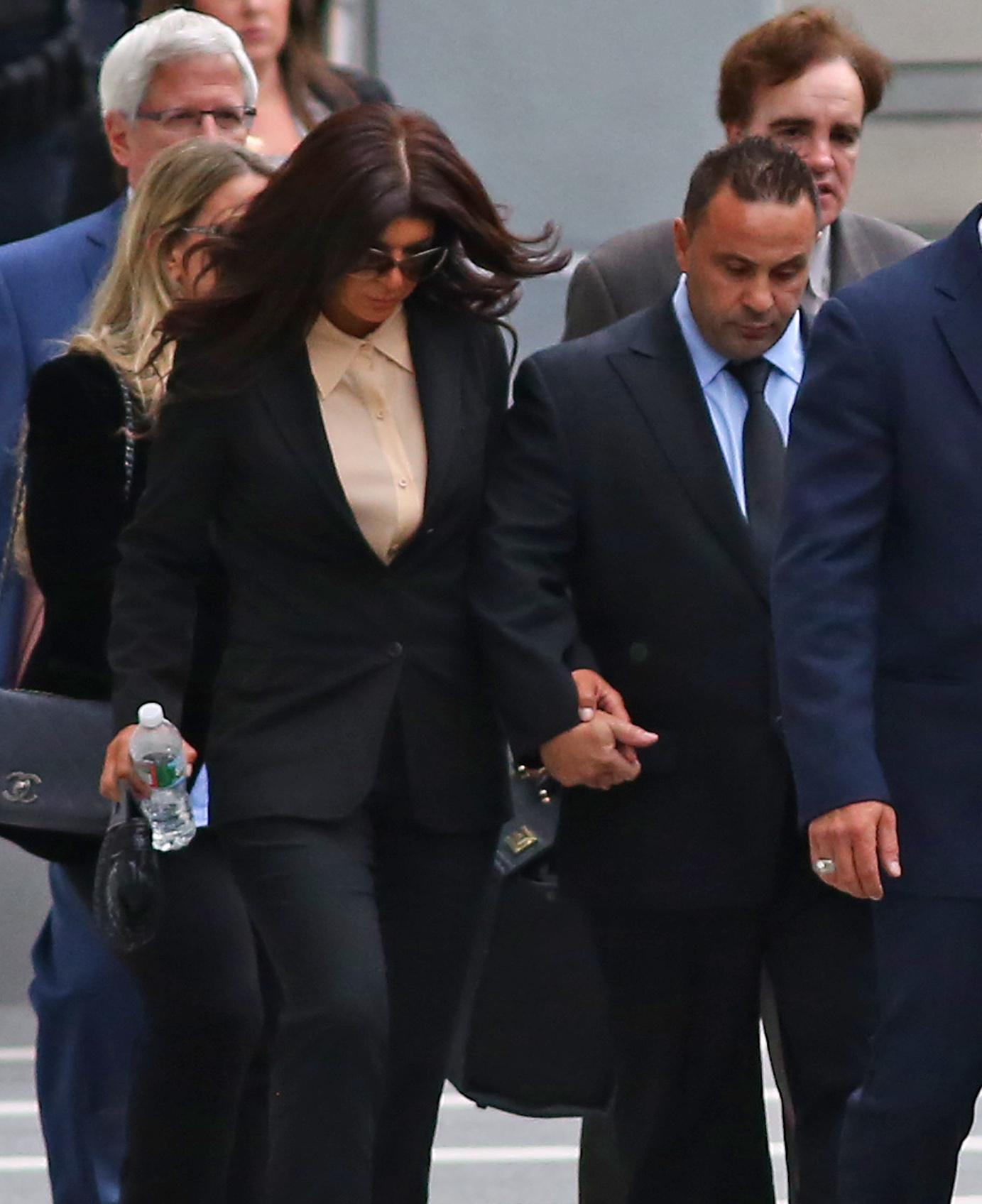 It was a sad day for the Giudice family. Teresa and Joe Giudice left the Newark, New Jersey courthouse holding hands after learning their fate for fraud charges.
Article continues below advertisement
456542722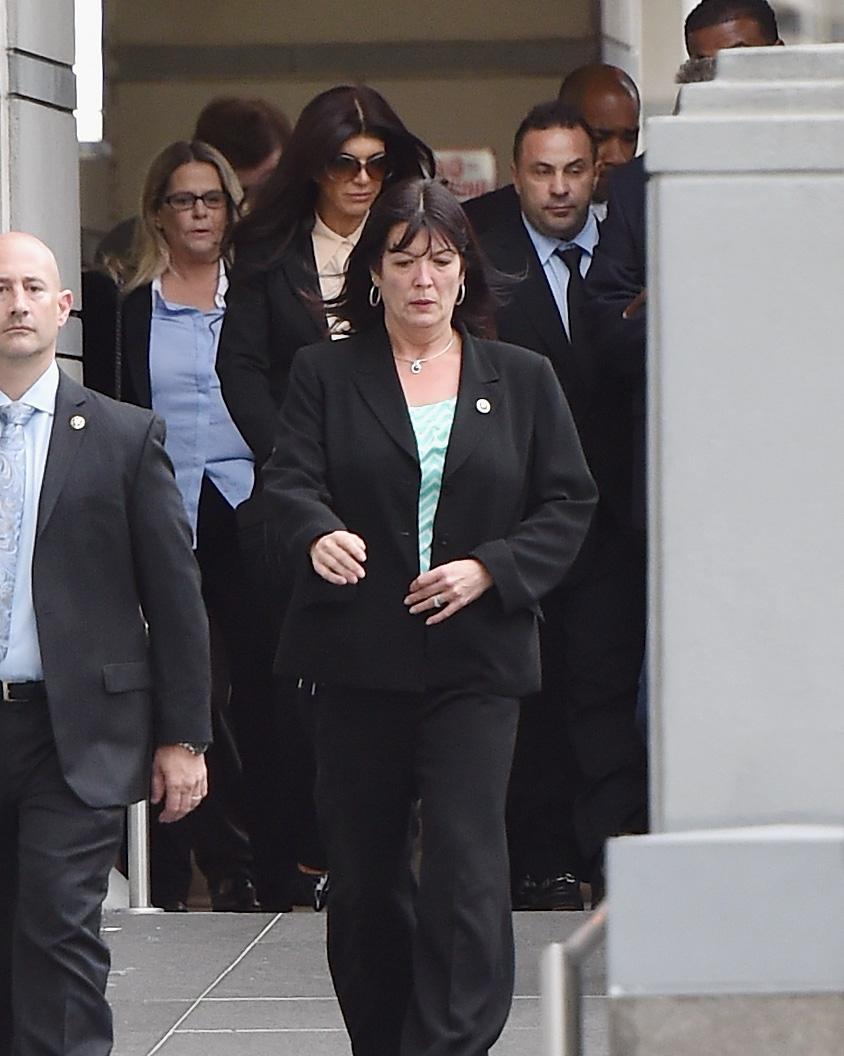 Teresa, who will serve her sentence first, stayed strong as she covered her face with over-sized sunglasses. The Real Housewives of New Jersey star was sentenced to 15 months in prison. "I am more sorry than anyone will ever know," she read in a statement. "I deeply love my family. My four daughters are my life."
456542712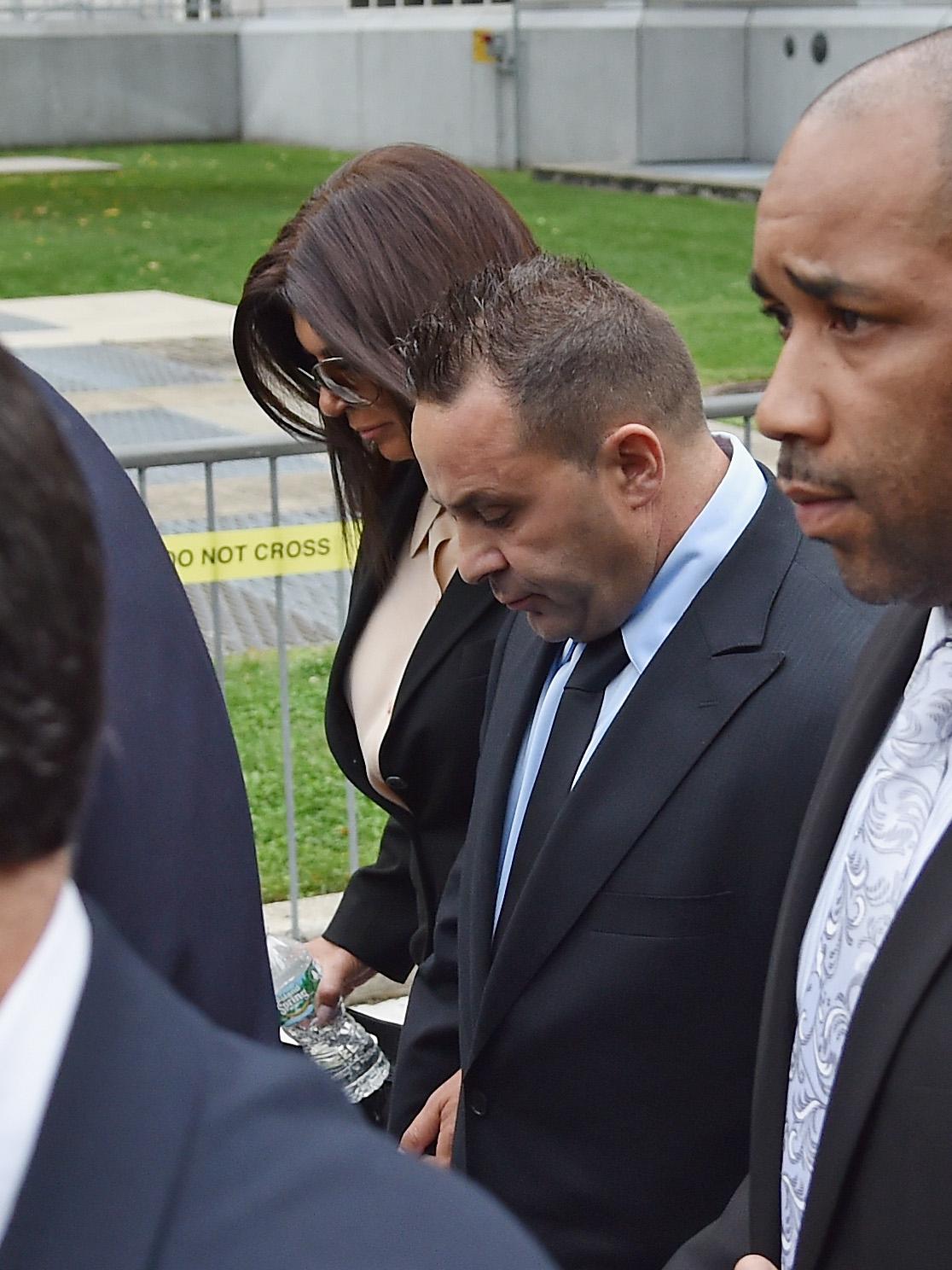 Joe, who was sentenced first, received 41-months in prison. The immigration services will not act on Joe's deportation case until after his sentence is served. Before the sentencing, Joe read in a statement, "I stand here humiliated. I disgraced many people including my wife and my four daughters. I take full responsibility for my actions. I promise to be a better person."
Article continues below advertisement
456542798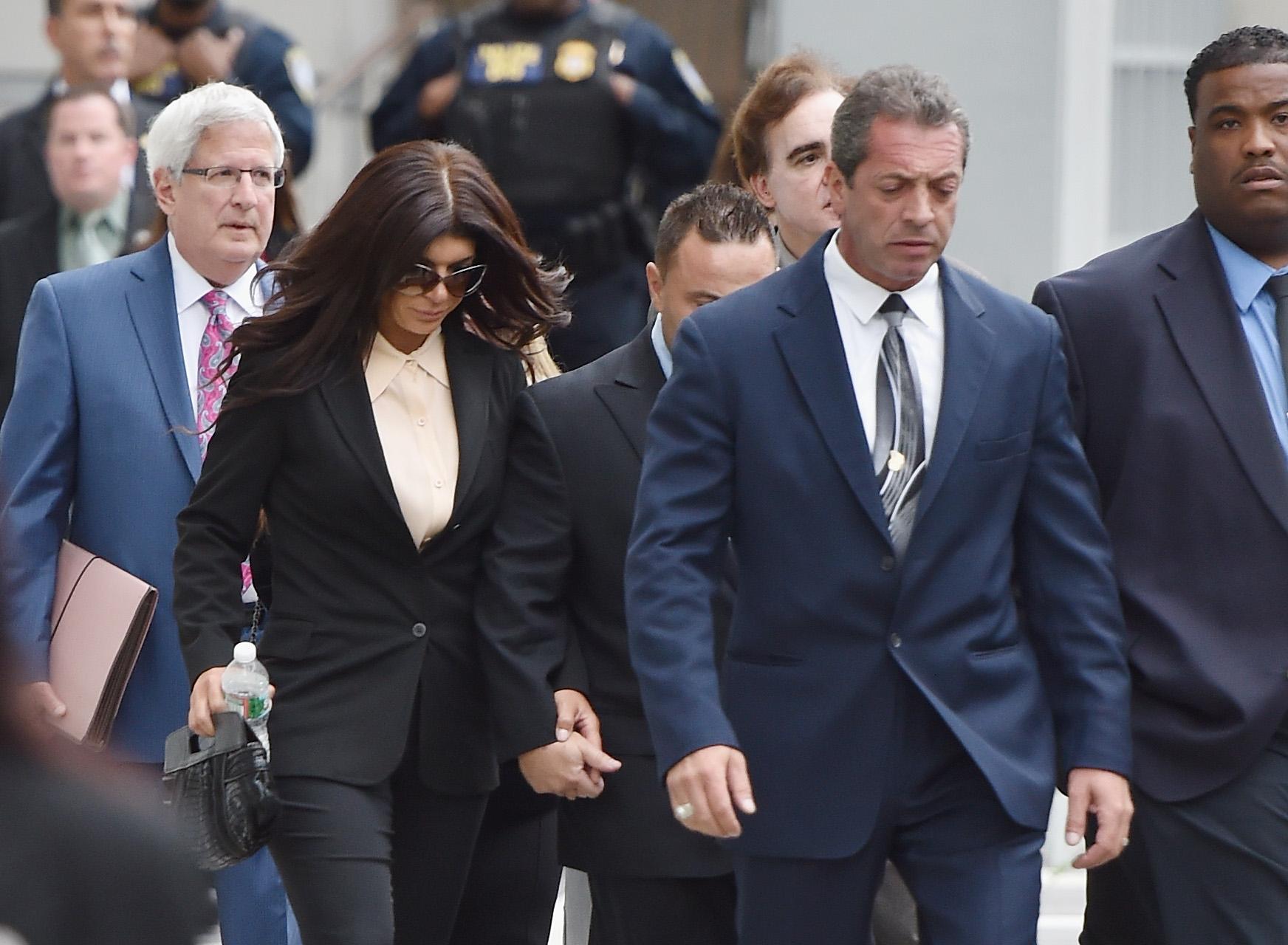 Teresa looked sharp in a peach button-down shirt with a black blazer and dress pants. Her husband donned a smart navy blue suit with a matching tie.
Article continues below advertisement
spl856276_008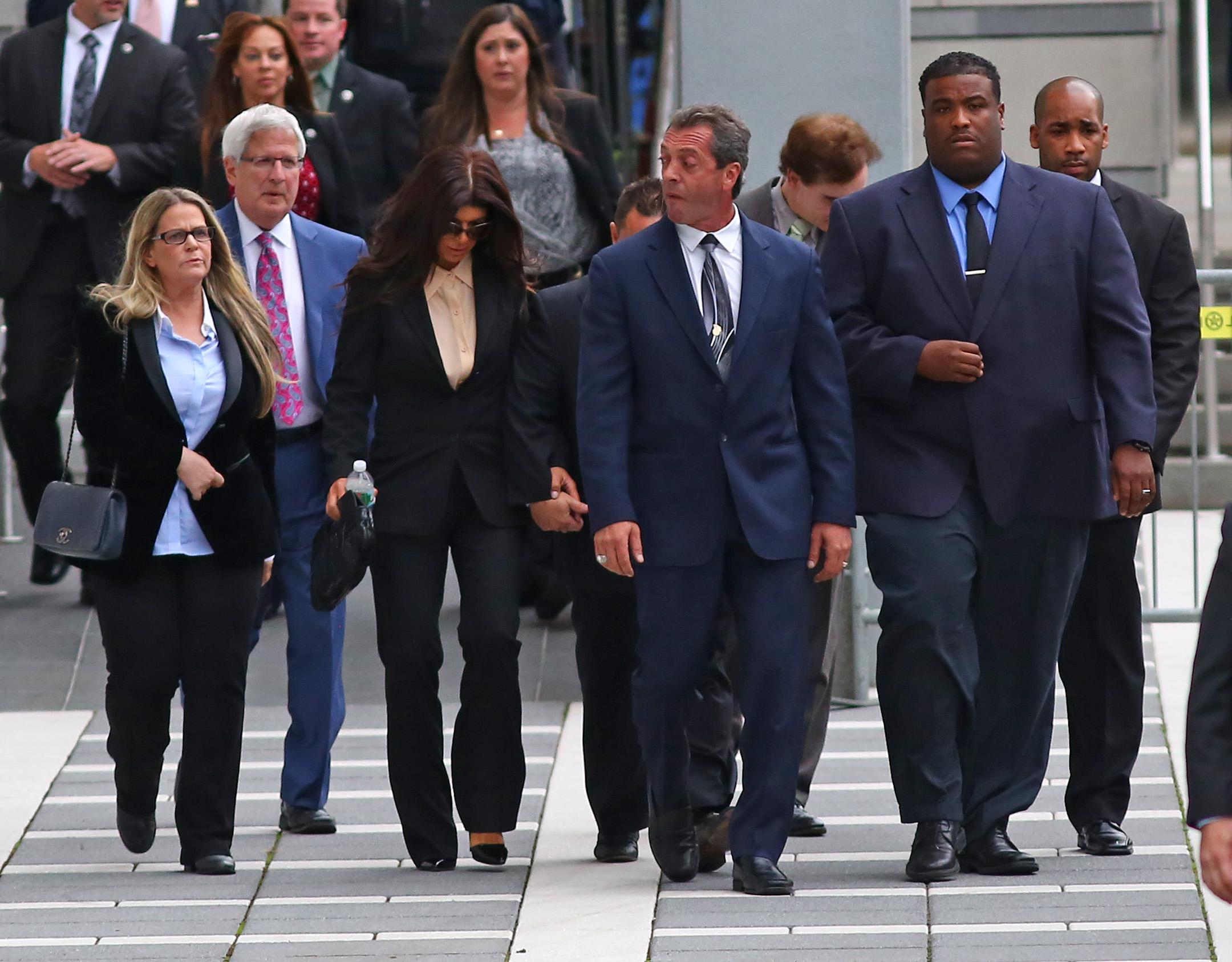 Judge Esther Salas agreed that the stars would not serve their sentences at the same time so that one parent could care for their daughters Gia, 13, Gabriella, 9, Milania, 8 and Audriana, 5.
Article continues below advertisement
spl856276_010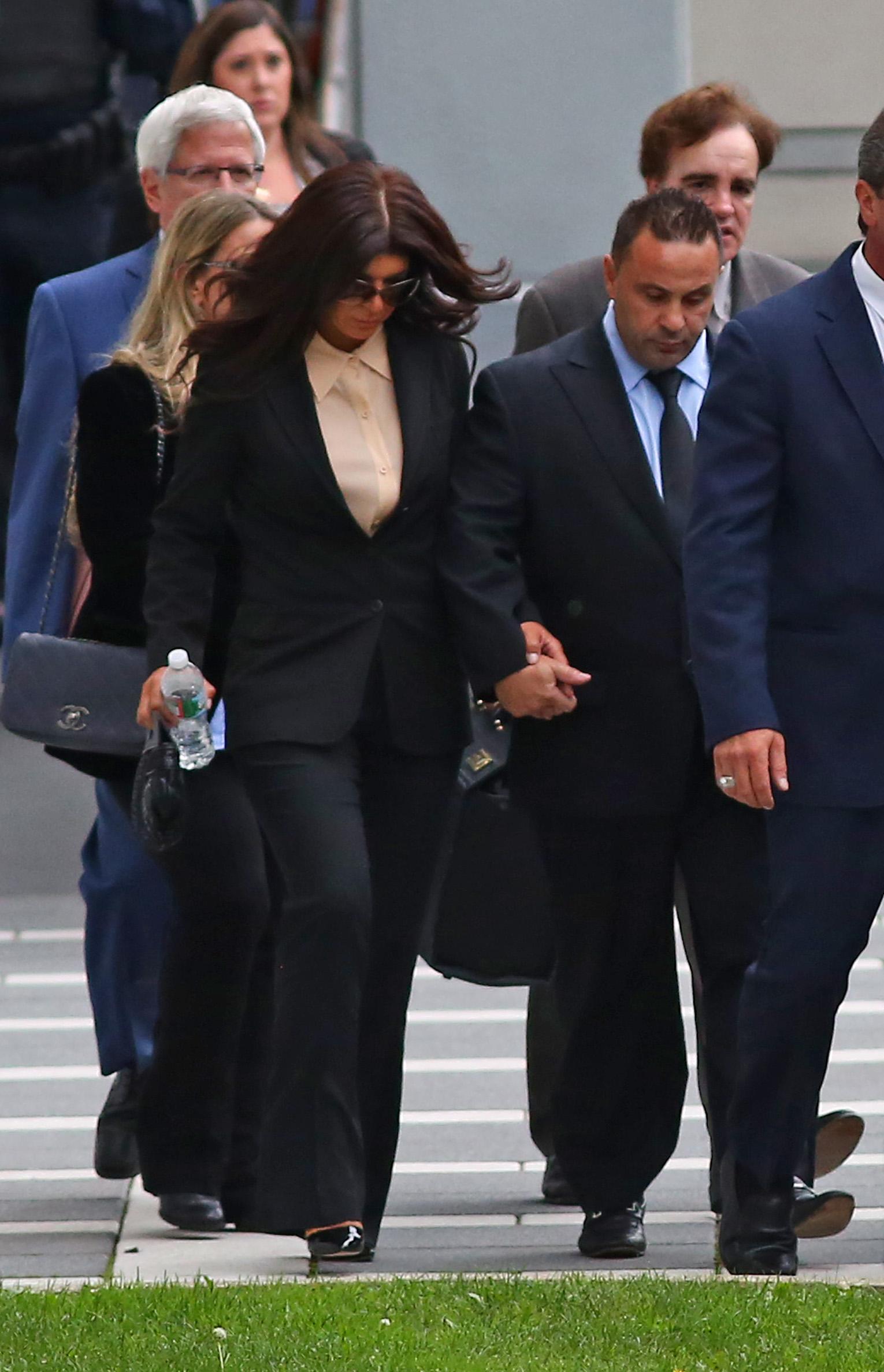 The sentence was a long time coming. Teresa and Joe were indicted on 39 counts, including tax evasion, conspiracy to commit mail and wire fraud, bankruptcy fraud, lying on loan applications and more on July 29, 2013.