PHOTOS
The Curve Report: Halloween Hotness—The Curvy Edition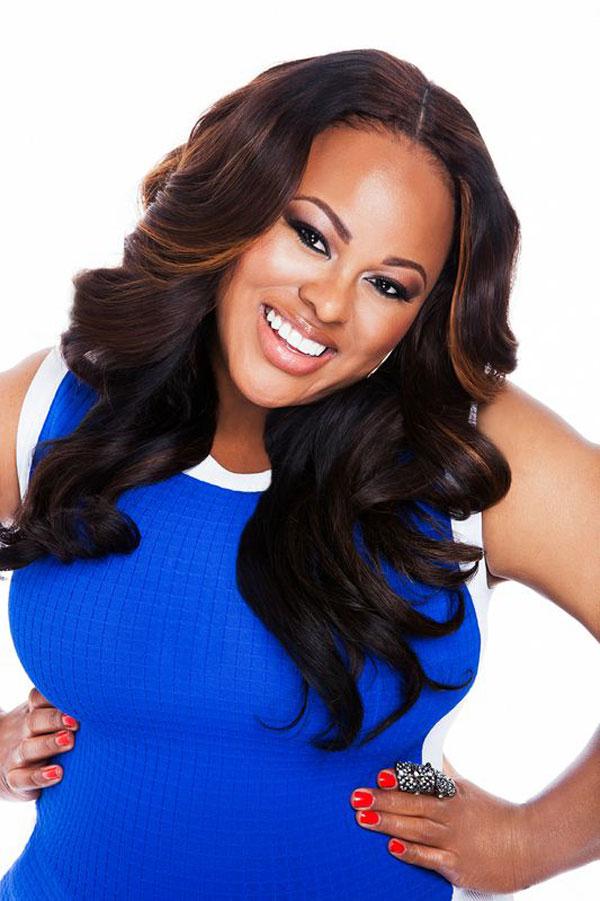 Curivnistas! Halloween is right around the corner, and I hope that you will join in on the festivities and dress the part. I have carefully comprised festive costumes that incorporate my 3 F's—flattering, flirty, and ultra-feminine! You are guaranteed to be included in the best-dressed contest category, scoring a bevy of treats with fellow party-goers and revelers.
Check out my BOO-tique of Curve-Worthy Halloween ensembles! Have fun, be safe, and make sure to send me pictures of your get-ups @DCFashionista1 with the hashtag #TrickANDTreat and #TheCurveReport
Article continues below advertisement
See you next Friday my Curivnistas! Or in a fitting room near YOU!
My Curvy Footnote:
While your costume will help you look the part, don't forget to edge out the competition in the beauty department. I am obsessed with Rick Baker X MAC Cosmetics and Chris March Big Fun Wigs for Target. The special effects make-up collection for the masses and these synthetic head-pieces are not only a conversation piece, but also a maj head-turner. Get wiggy with it, and go all out for Halloween this year.
Naughty and Nice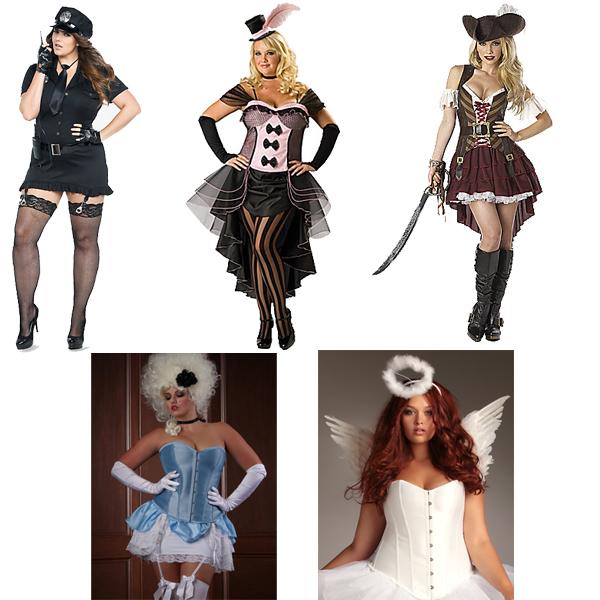 Play the "Naughty and Nice" role by channeling your inner vixen à la Bad Gal RiRi or twerk champion, Miley Cyrus. Here are a few sexy, fun, and stylish options guaranteed to get the party started! Stylist Tip: Lots of boob action included, so make sure you have on the proper underpinnings—shapewear and the proper brassiere.
Leg Avenue Cop Costume Dress, $50, torrid.com
White Angel Accessory Set, $13, hipsandcurves.com
Burlesque Babe Costume, $120, sonsi.lanebryant.com
Sexy Swashbuckler Costume by California Costume Collection, $57, sonsi.lanebryant.com
Short Taffeta Skirt, $25, hipsandcurves.com
Article continues below advertisement
Go for the Gusto!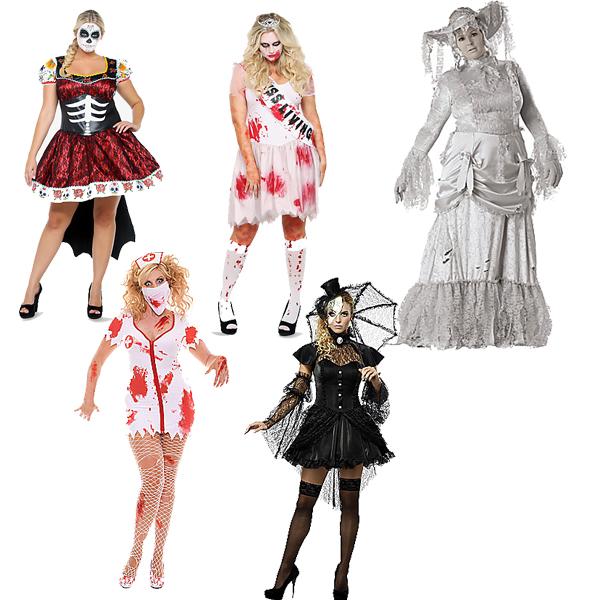 Think, "What would Heidi Klum do?" She has been known to go very extreme for Halloween—forget Project Runway challenges! She takes her costume selection very seriously.These costumes are very character-oriented with a feminine twist.
Prom Queen Zombie Costume Dress, $45.50, torrid.com
Skull & Roses Costume Dress, $33, torrid.com
Ghostly Lady Elite Collection Costume, $160, sonsi.lanebryant.com
Bloodbath Betty Costume, $40, sonsi.lanebryant.com
Victorian Doll Costume, $80, sonsi.lanebryant.com
Classic Costumes
Sometimes a girl just wants to cleverly highlight her best assets when attending a Halloween soiree! These five looks surely do that! They are classic, safe, but still embrace lots of character.
Tux & Tails Bunny Costume Dress, $25, torrid.com
Classic Flight Attendant Costume Dress, $55, torrid.com
The Flintstones Wilma Plus Adult Costume, $43, onestopplus.com
Sexy Miss Mod Adult Costume, $37, onestopplus.com
Sexy Miss Mouse Adult Plus Costume, $55, onestopplus.com
Fairytales and Fantasies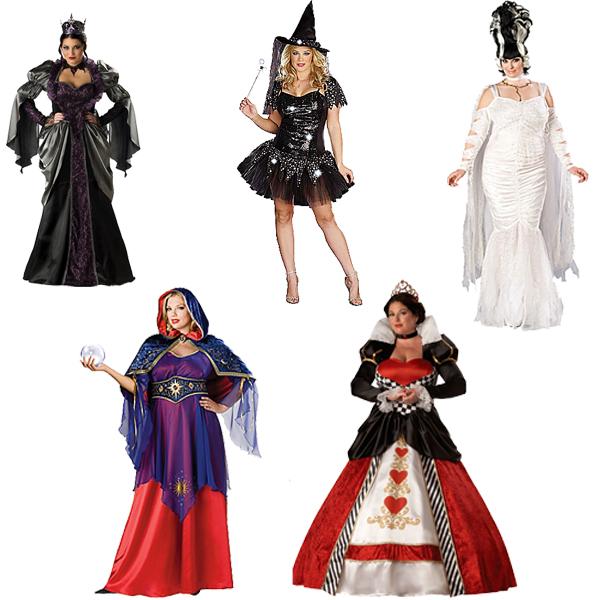 Fairytales and fantasies! Whether you are searching for "Prince Charming" or feeding your sinister alter ego, these costumes are still figure-flattering and effective in charm.
Elite Women's Plus Wicked Queen Costume, $140, onestopplus.com
Bride Of Frankenstein Monster Elite, $175, sonsi.lanebryant.com
Mystical Sorceress Costume, $175, sonsi.lanebryant.com
Starry Night Witch Costume, $60, sonsi.lanebryant.com
Queen of Hearts Costume, $190, onestopplus.com