PHOTOS
'The Good Place' Actress Jameela Jamil SLAMS 'Terrible & Toxic' Kim Kardashian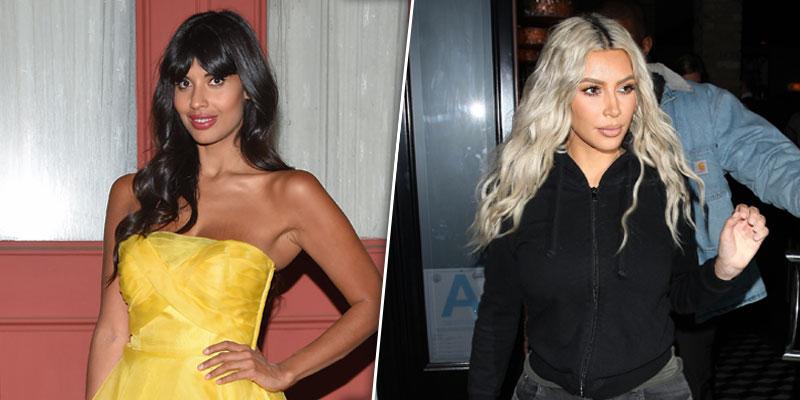 Jameela Jamil is not interested in what Kim Kardashian is selling! The Good Place actress took to Twitter on Tuesday to slam the Keeping Up with the Kardashians star for promoting an appetite suppressant lollipop on Instagram, calling her a "terrible and toxic influence on young girls."
Article continues below advertisement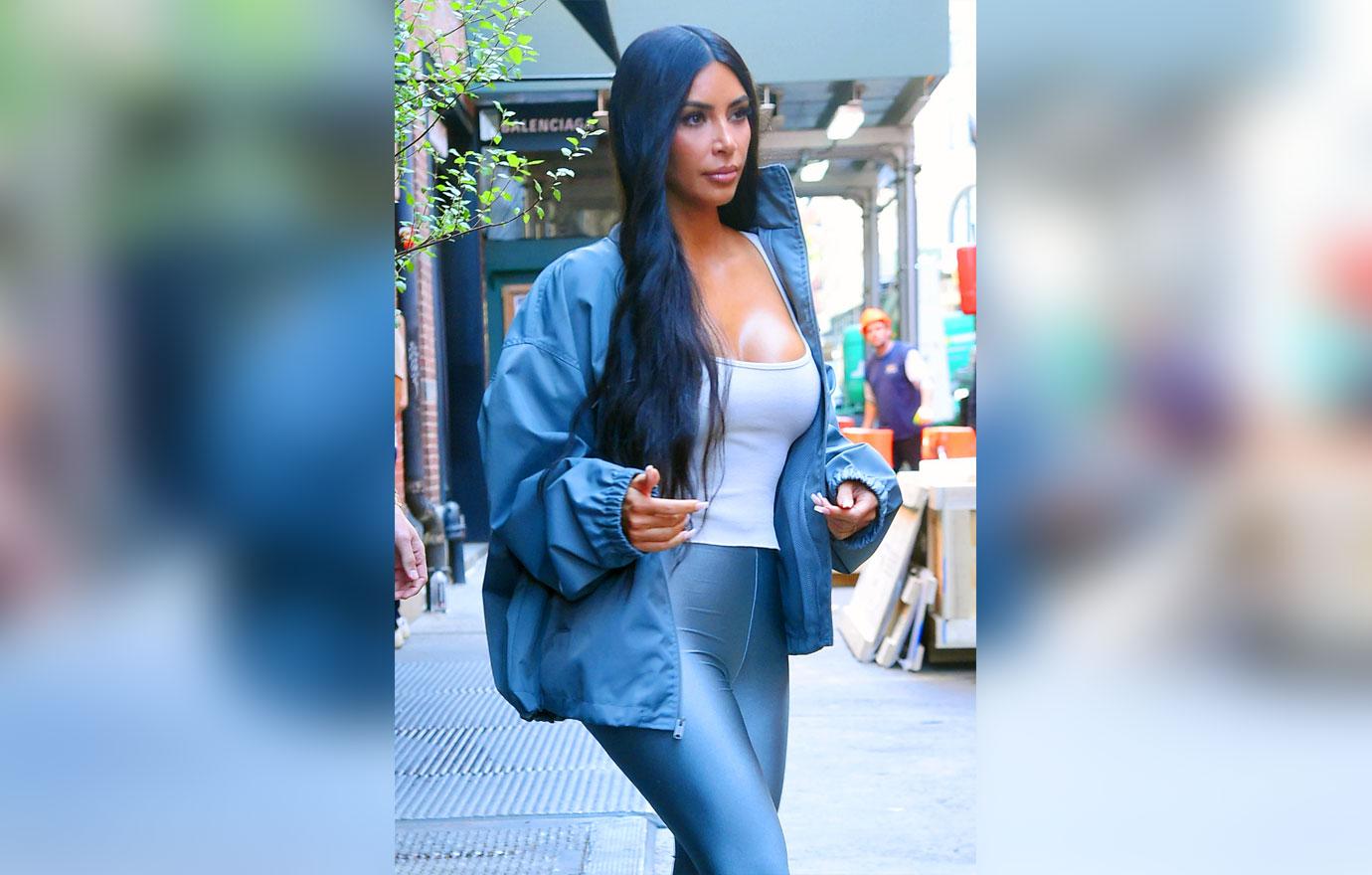 On Tuesday, Kim shared a photo of herself sucking on a red lollipop. "#ad You guys… @flattummyco just dropped a new product. They're Appetite Suppressant Lollipops and they're literally unreal," Kim wrote. "They're giving the first 500 people on their website 15% OFF so if you want to get your hands on some… you need to do it quick! #suckit."
Article continues below advertisement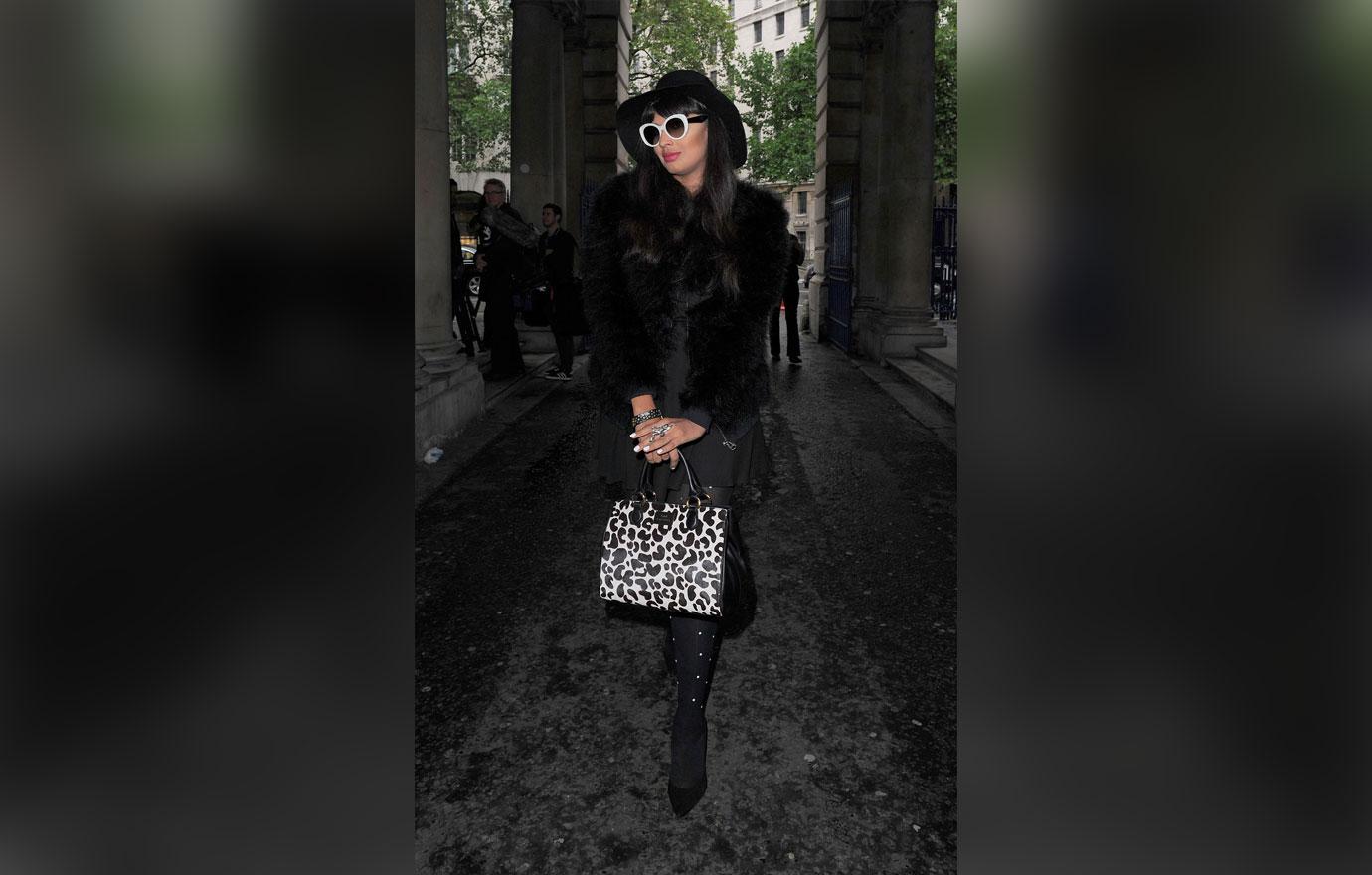 Fans quickly slammed the mom of three for promoting an appetite suppressor, especially when she has so many young girls following her. Jameela was one of those who blasted Kim for using her influence to promote such a product.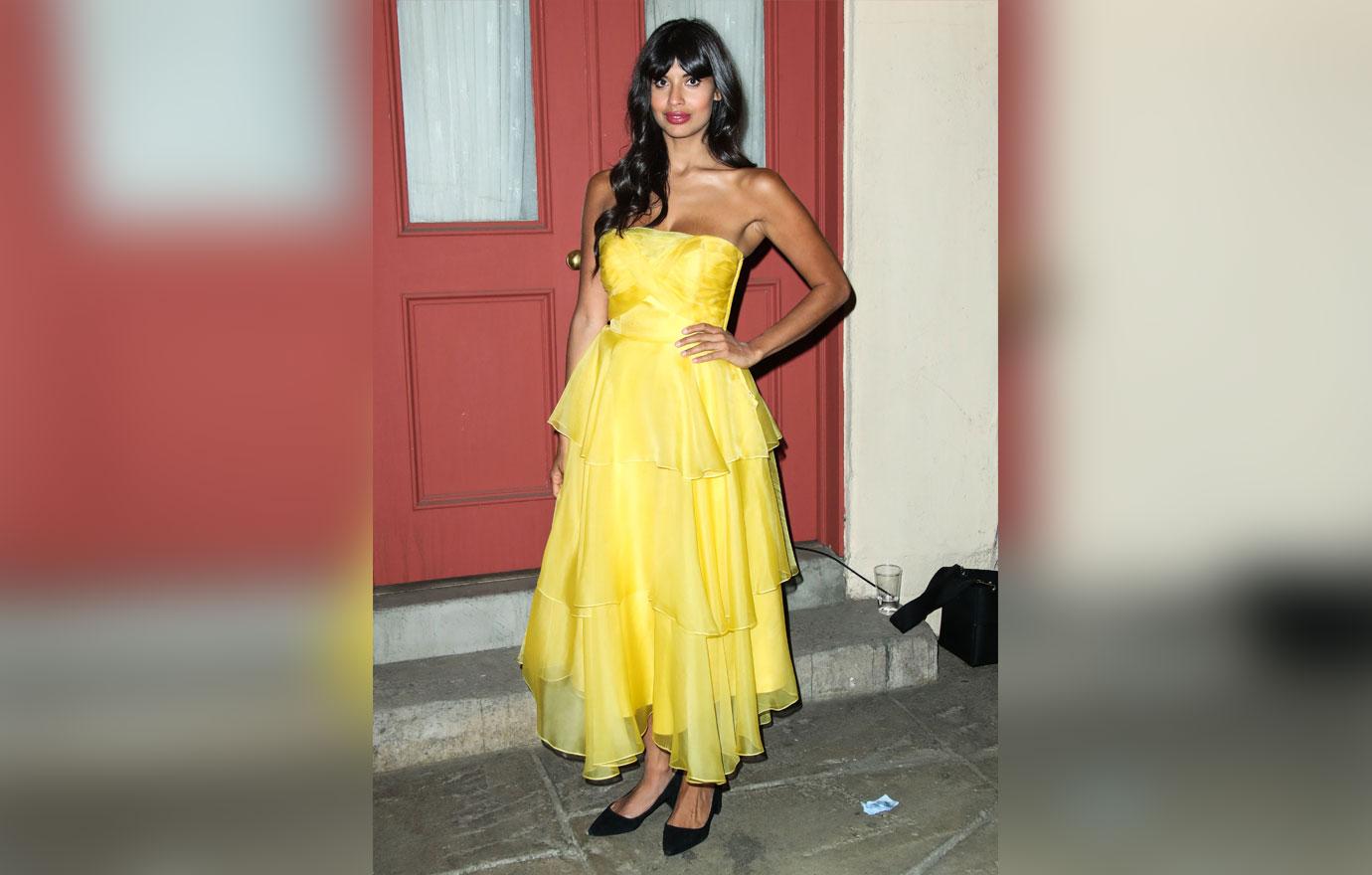 "No. F**k off. No," Jameela began on Twitter, alongside a screenshot of Kim's post. "You are a terrible and toxic influence on young girls. I admire their mother's branding capabilities, she is an exploitative but innovative genius, however this family makes me feel actual despair over what women are reduced to."
Article continues below advertisement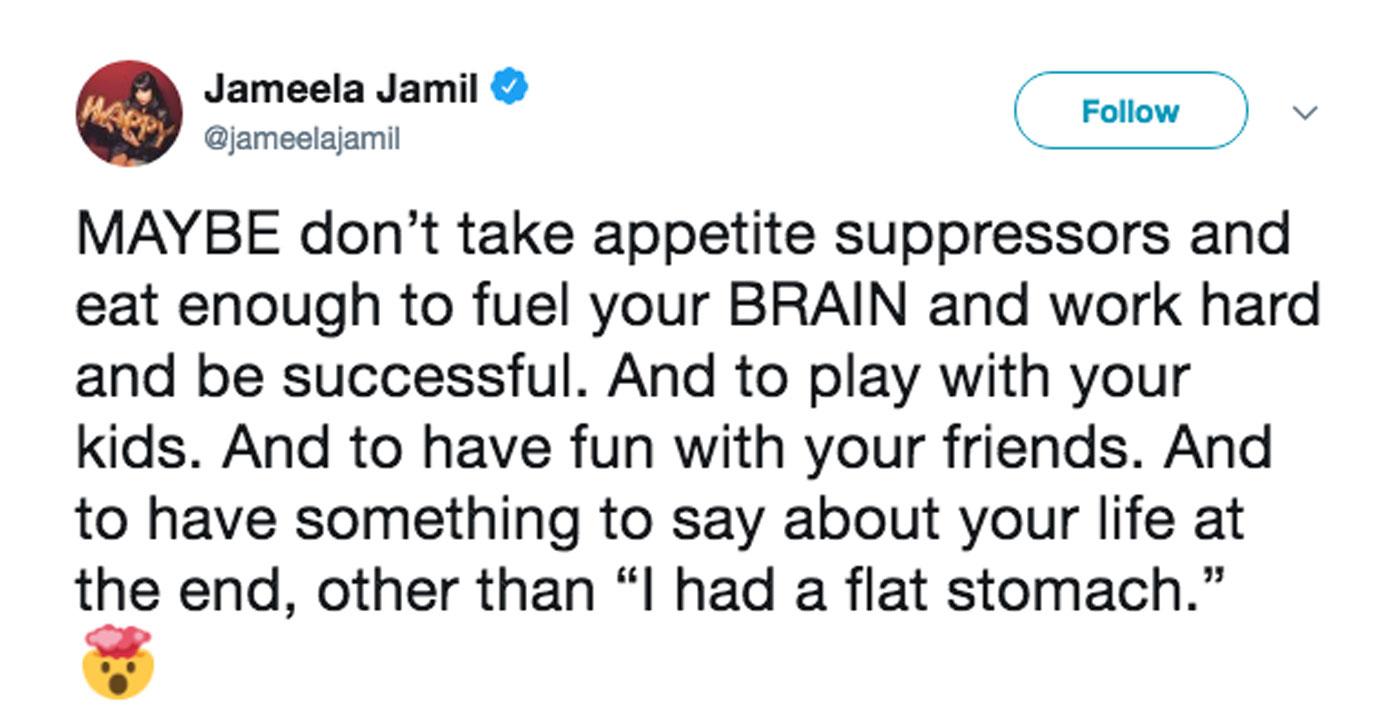 She tweeted again, "MAYBE don't take appetite suppressors and eat enough to fuel your BRAIN and work hard and be successful. And to play with your kids. And to have fun with your friends. And to have something to say about your life at the end, other than 'I had a flat stomach.'"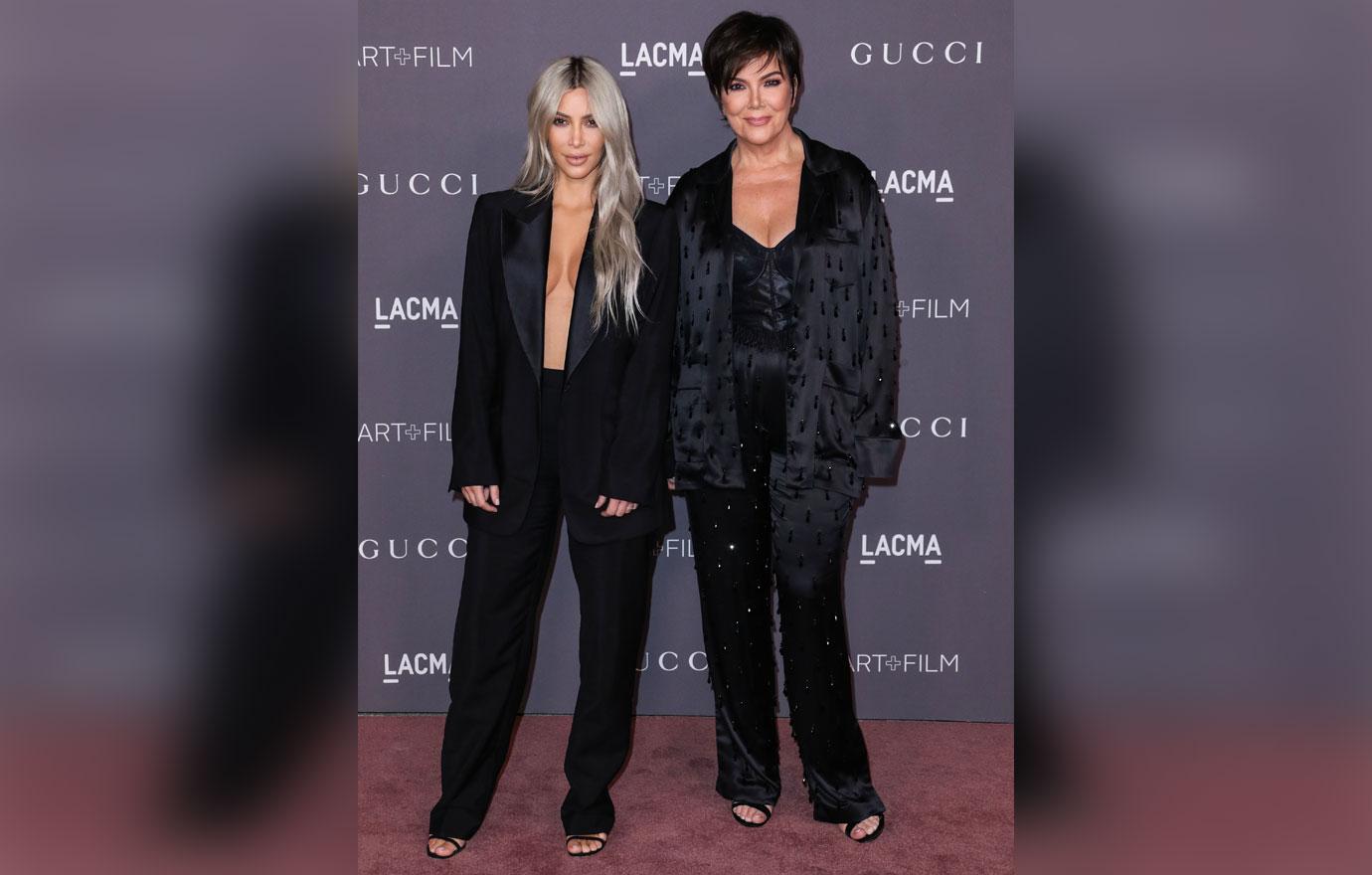 Jameela's Twitter followers agreed, replying, "Thank you. Had an eating disorder for 14 years. If I had seen this ad as a teenager, I would have been running for this product. Despicable." Said another, "This is heartbreaking to read. The Kardashians are so irresponsible."
Article continues below advertisement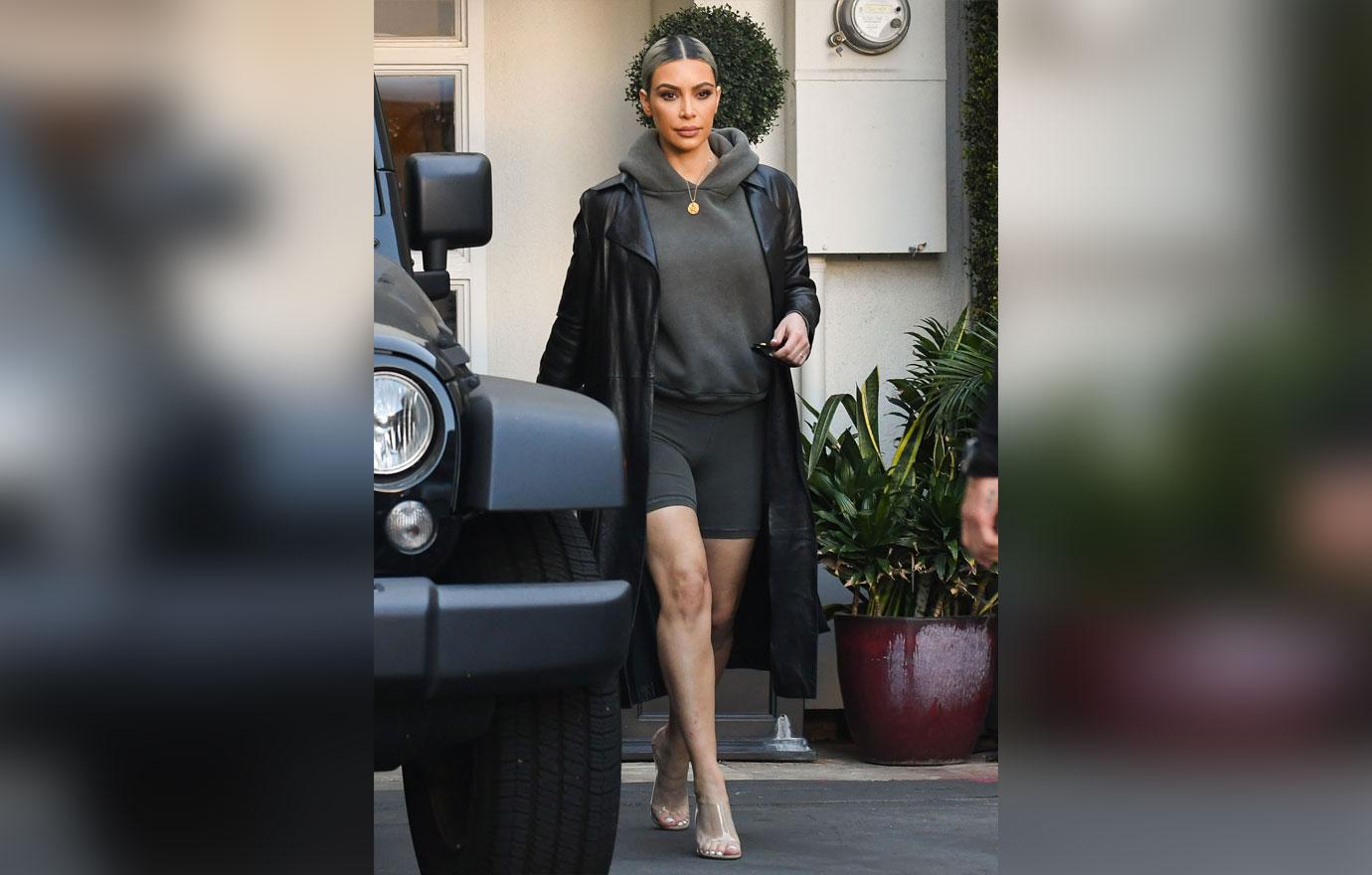 In the midst of the backlash, Kim deleted the Instagram post, but she shared it again on Wednesday. "Why have you posted this again? Woman you were in the wrong posting it in the first place," a fan commented.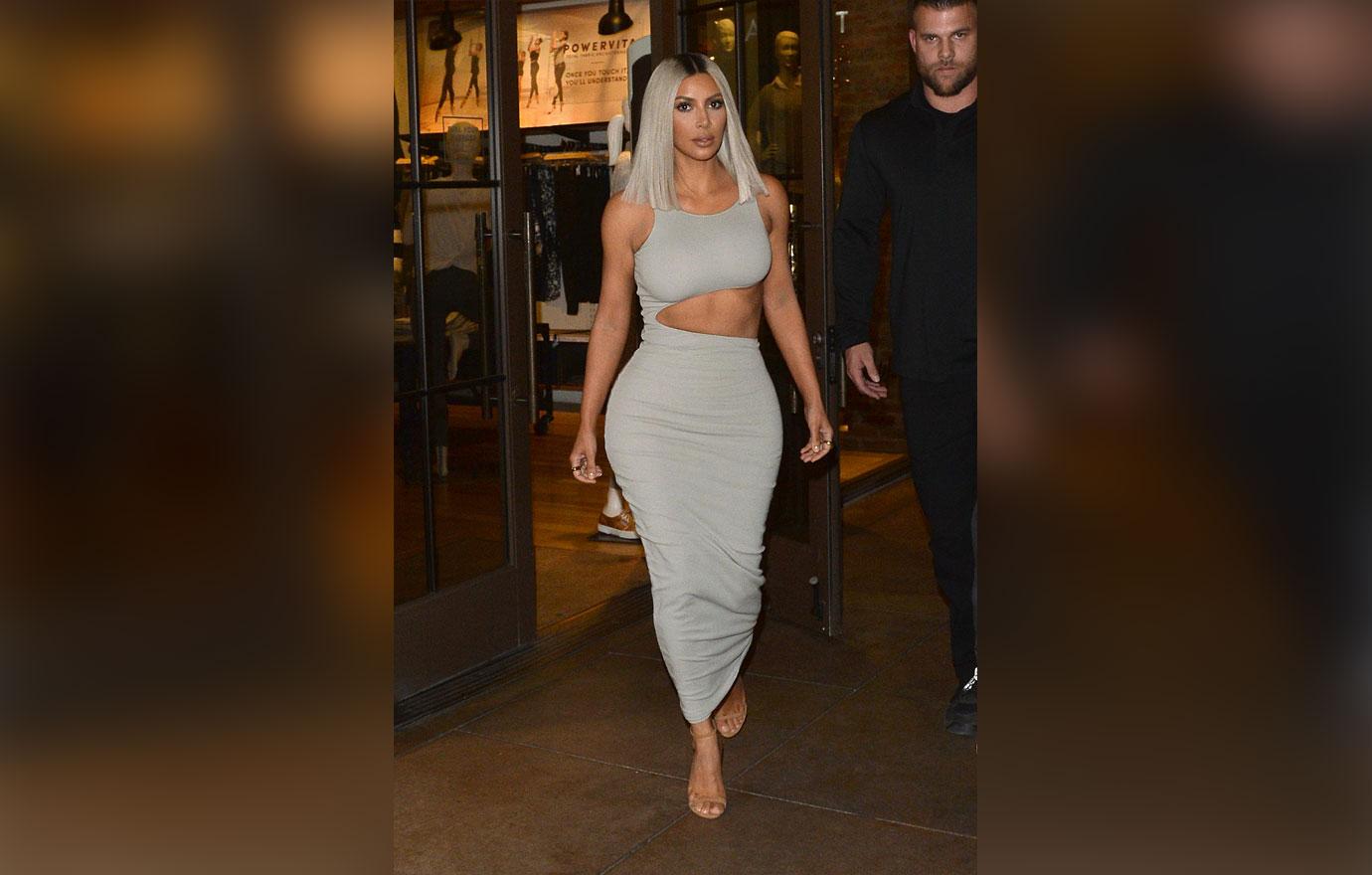 What do you think of Kim advertising an appetite suppressant lollipop on her Instagram? What do you think of Jameela's reaction? Sound off in the comments below.