PHOTOS
Loni Love & Adrienne Bailon Have A Twerk Battle On Wild Season Premiere Of 'The Real'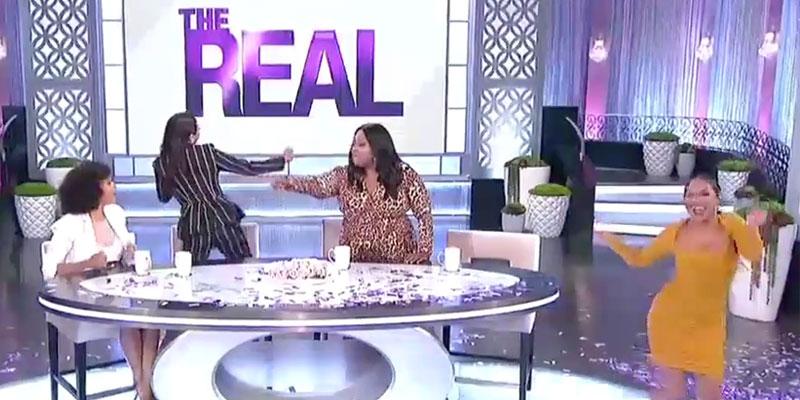 Article continues below advertisement
At first, Tamera, 41, egged on Jeannie, 40, Loni, 48, and Adrienne, 35, to get up and dance. A catchy tune popped up on set and the women couldn't contain themselves. They just had to get up and dance.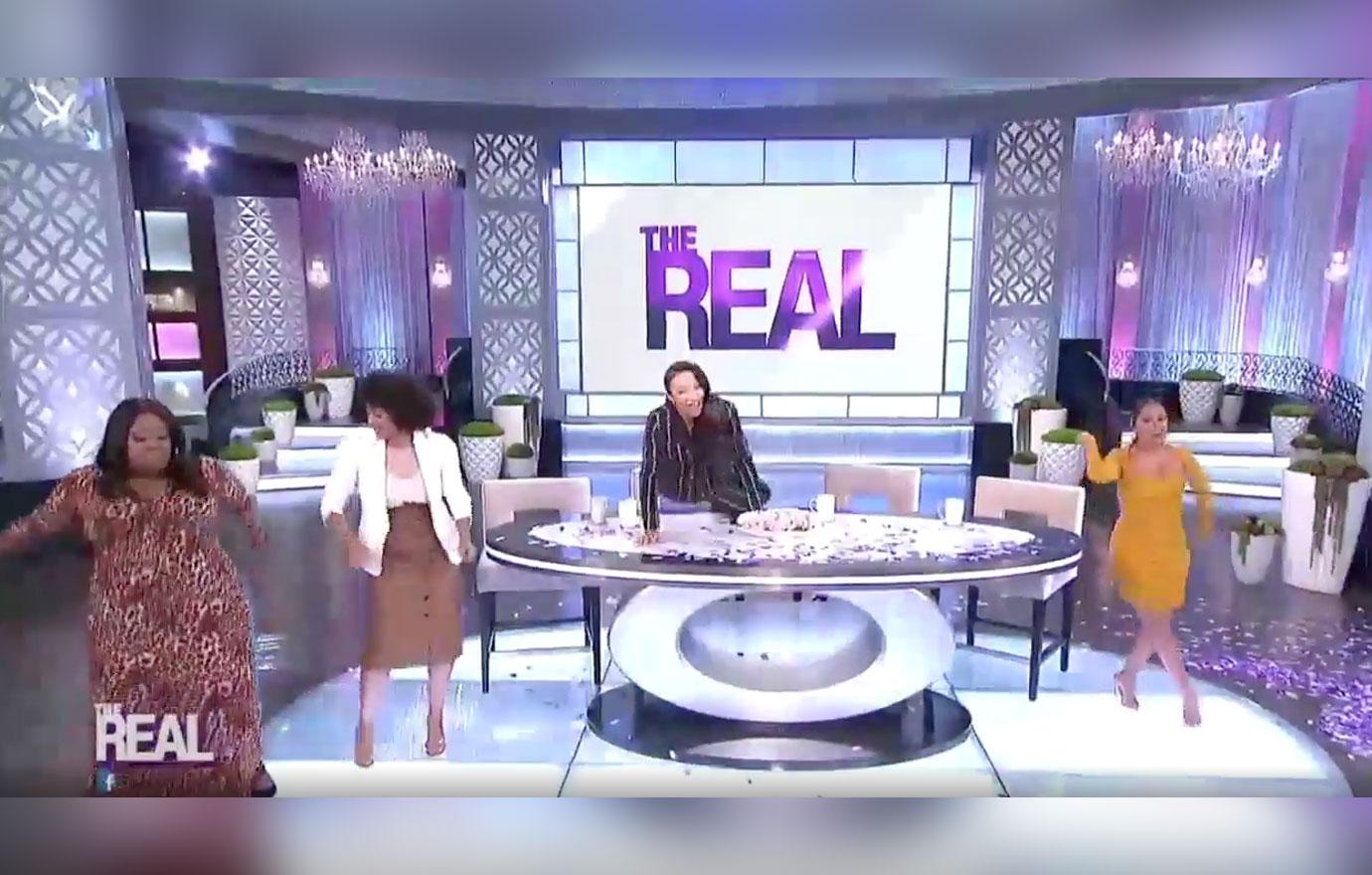 The former Cheetah Girls member has recently been showing off her dramatic weight loss. Also during the premiere, Adrienne opened up about her vegan diet and how it helped her lose weight and manage her Hashimoto's disease.
Article continues below advertisement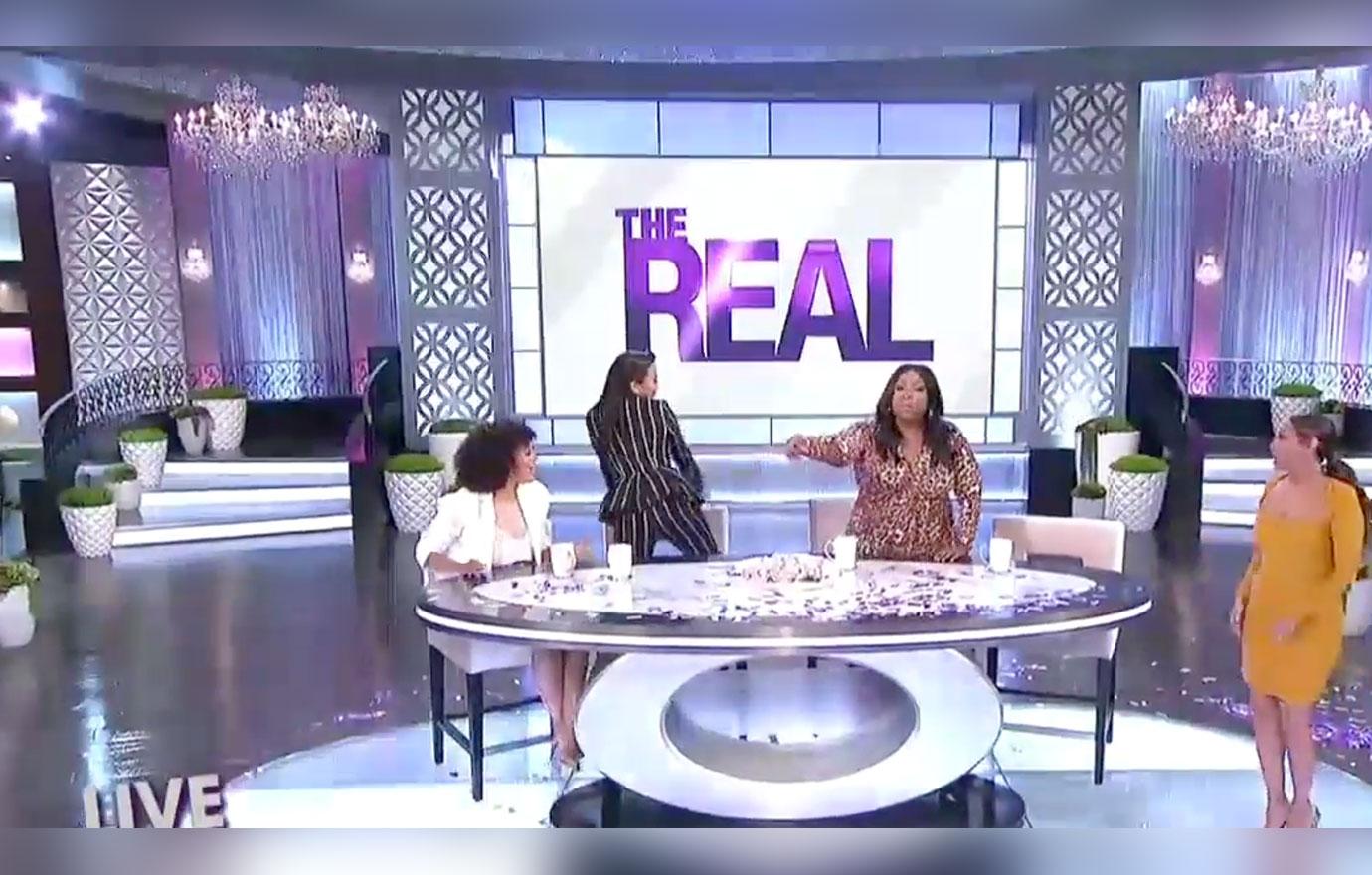 Jeannie got up on the table, sending a glass of champagne flying as she shook her booty. Adrienne got out of her seat and started swaying her hips to the music and snapped her fingers. The host showed off her power moves in front of the audience as they clapped and cheered on the ladies.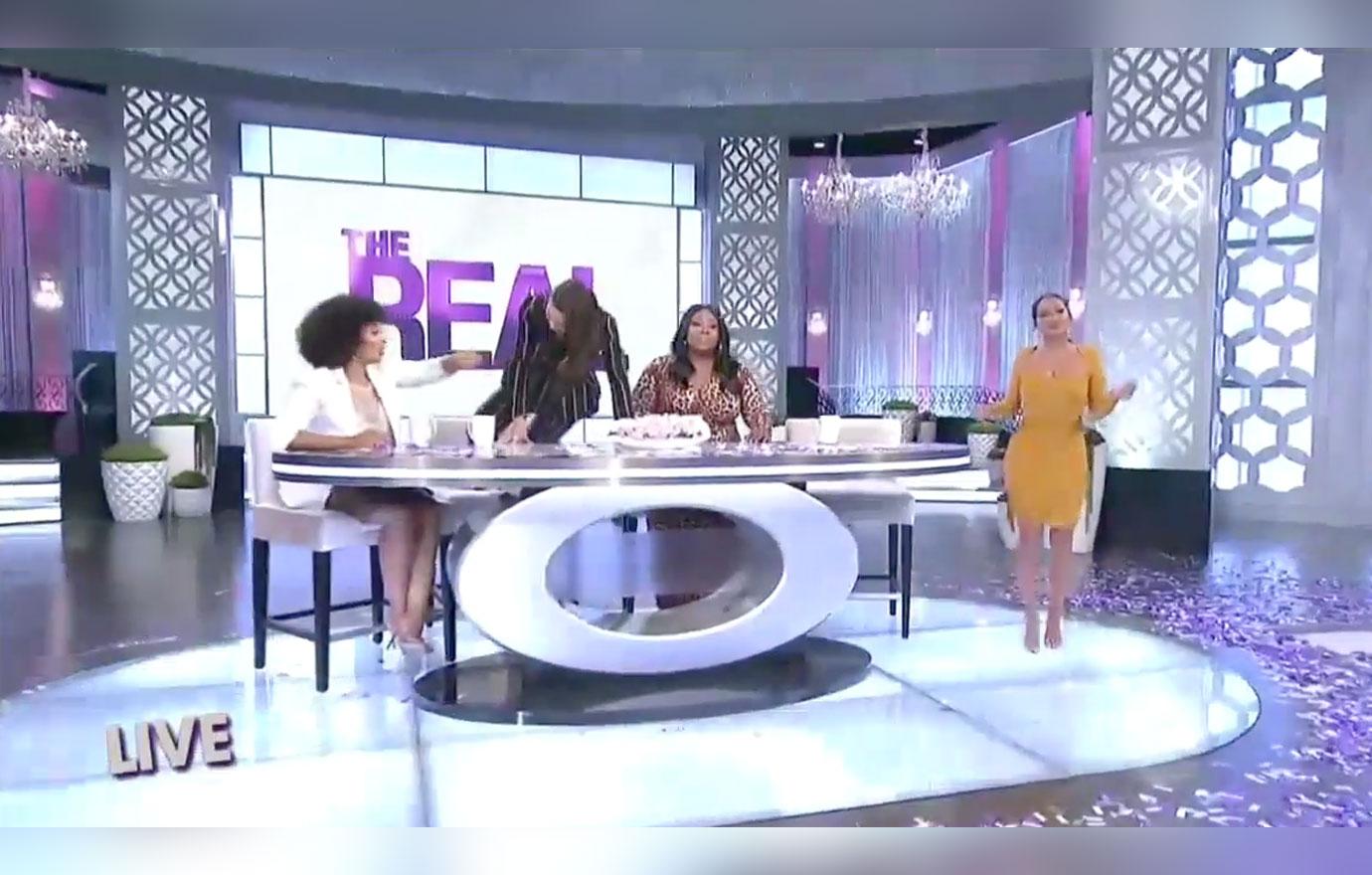 Loni also tried to get Tamera to loosen up and shimmy with her. Loni pulled her cohost from her chair and the two started dancing wildly. Loni twerked as Tamera looked on.
Article continues below advertisement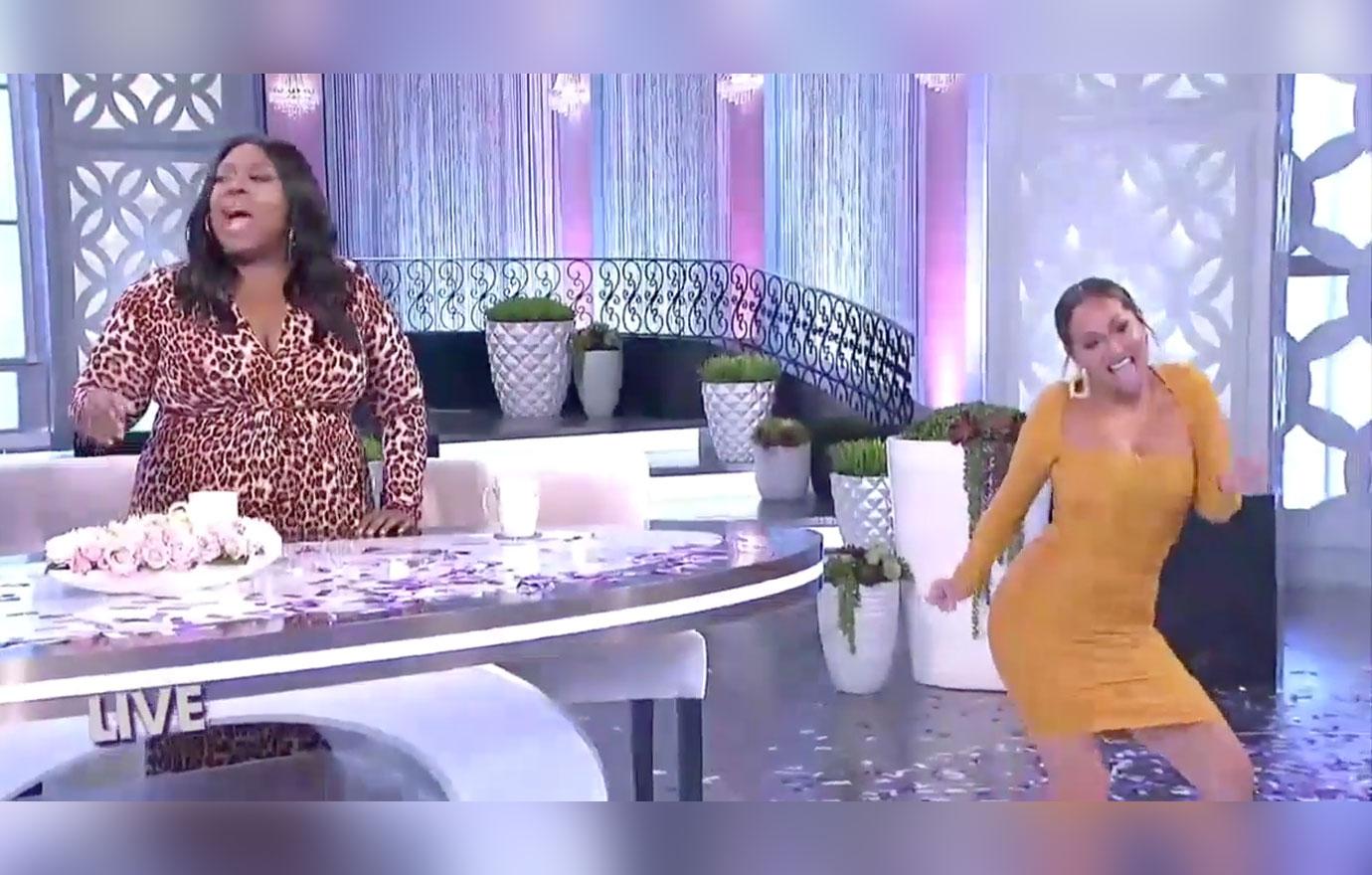 Adrienne then dropped it low and got her twerk on as Loni got behind her and caught her rhythm. The foursome's twerking session ended with the ladies laughing as they playfully grinded up against each other.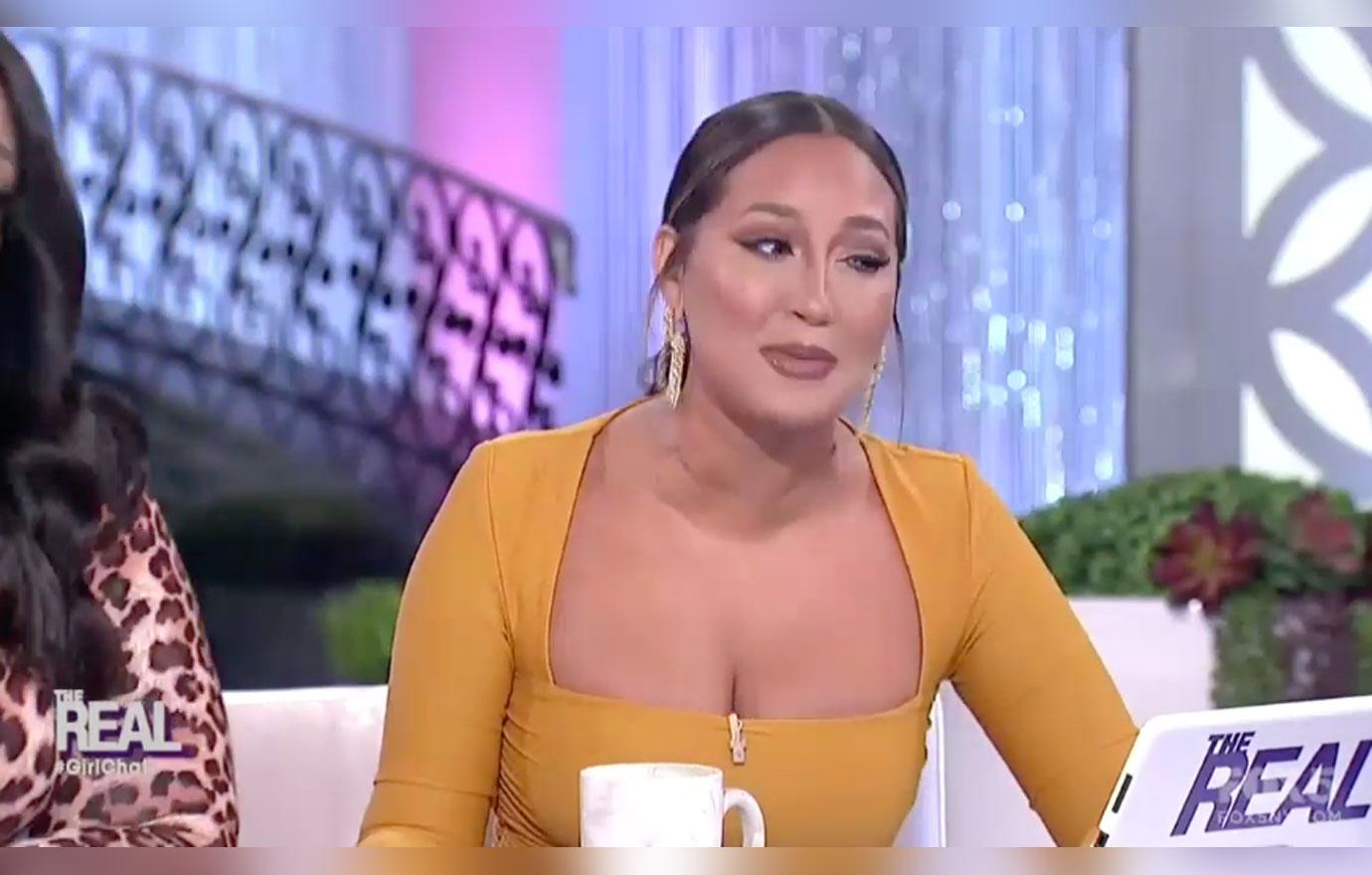 Her cohosts were wowed by her amazing weight loss and applauded her willpower to stick to her diet. "I said last season that I went vegan. I stuck with it all summer and stuck with a plant-based diet. It has made a world of a difference," Adrienne explained.
Article continues below advertisement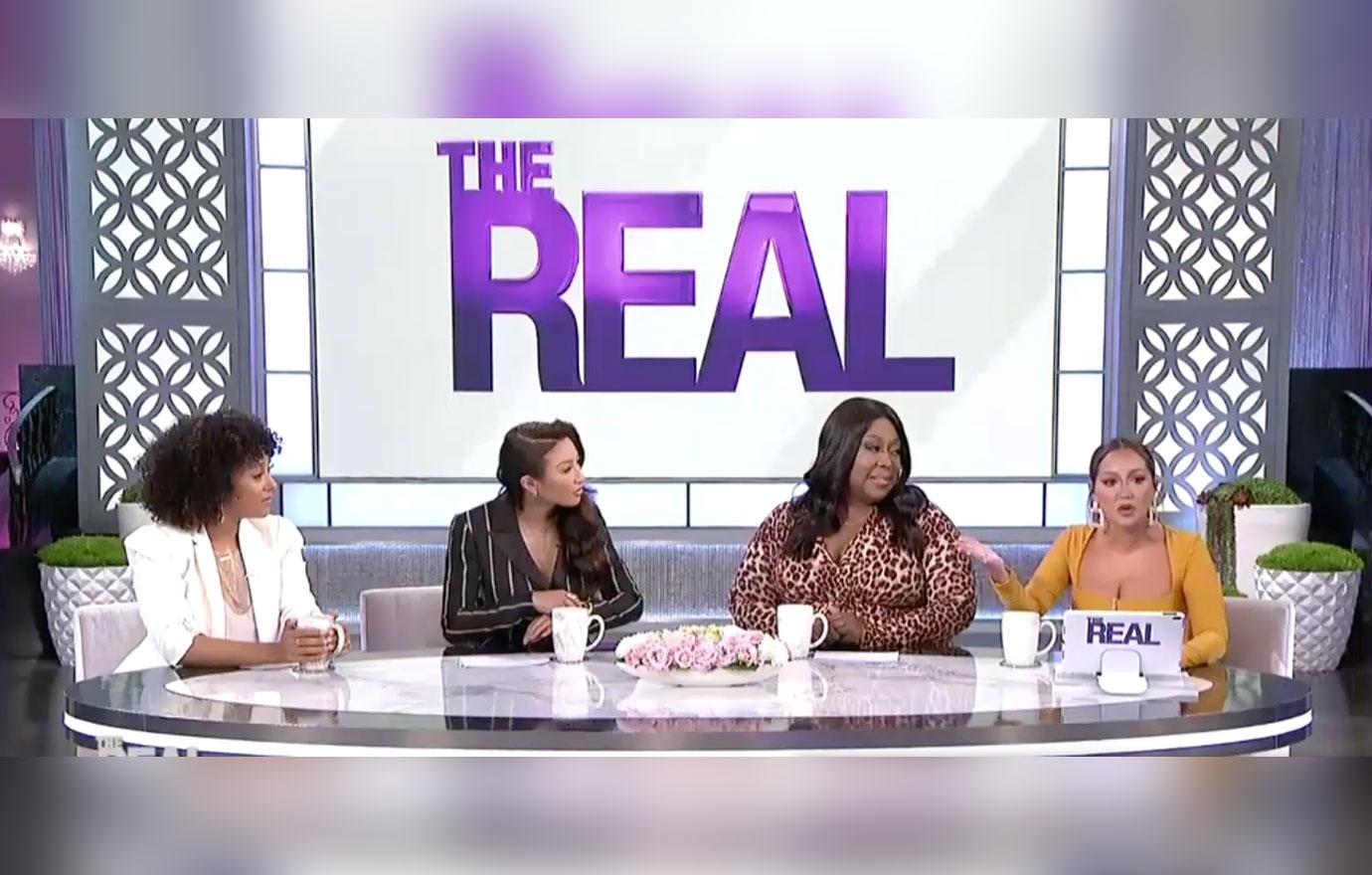 The new episode also had Loni joking about her boyfriend James Welsh drinking alcohol after the couple swore off liquor. "I had to stop drinking in preparation for this season!" she quipped. "But, my partner James, he had enough for the both of us," Loni said before showing a hilarious photo of him hungover to the audience.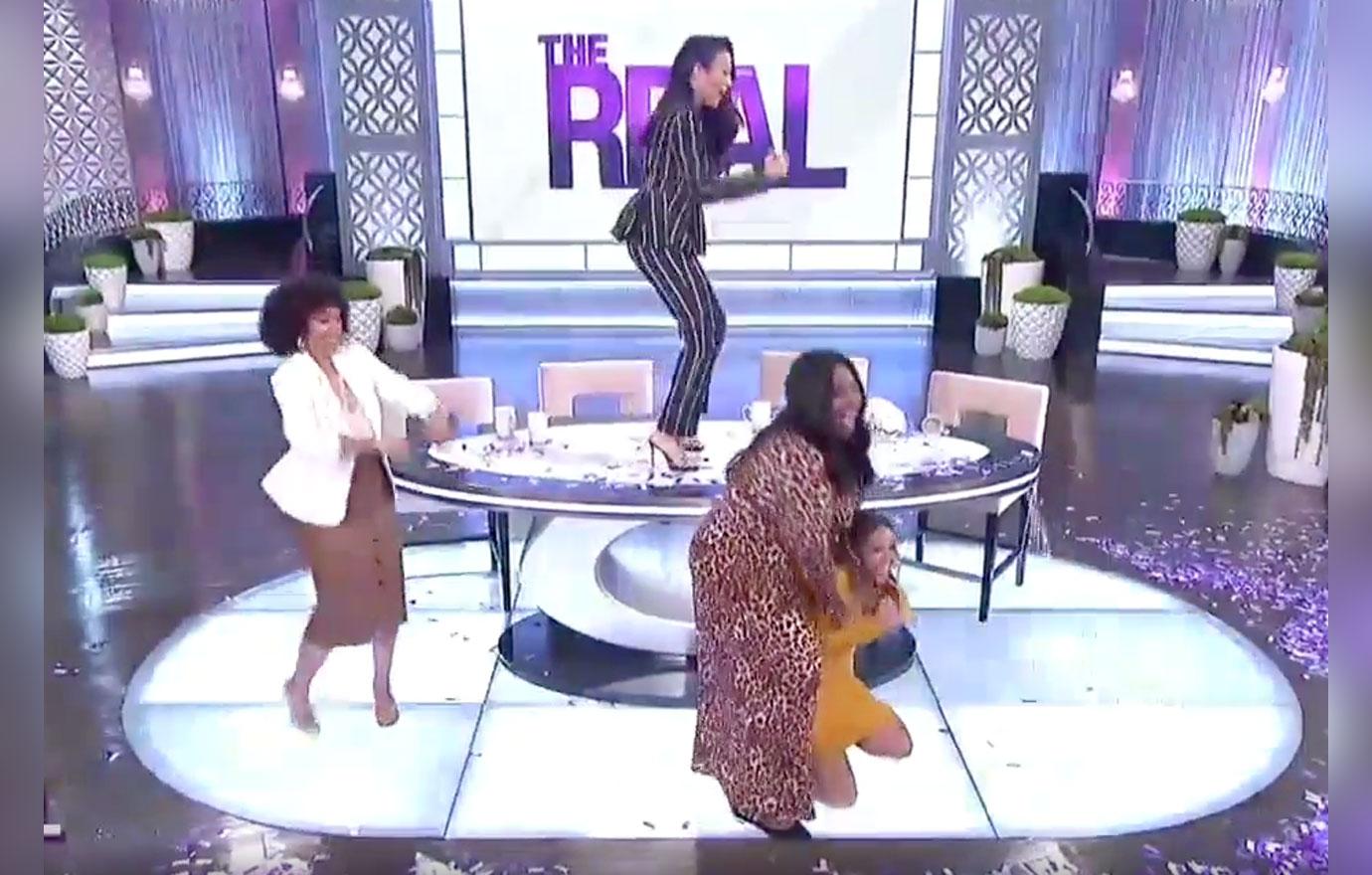 What are your thoughts on Loni and Adrienne's dance battle? Sound off in the comments below!