PHOTOS
'Vanderpump Rules' Star Lala Kent Shares Behind-The-Scenes Look At Engagement Shoot With Fiancé Randall Emmett — 'I Can't Wait To Be Your Wifey'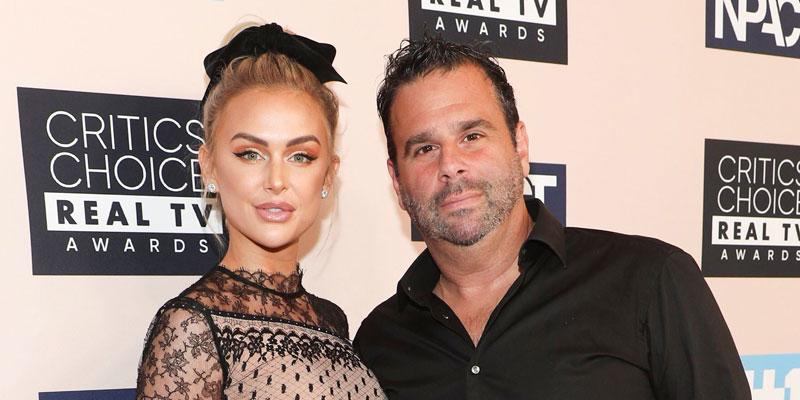 Vanderpump Rules star Lala Kent shared a behind-the-scenes look at her engagement shoot with fiancé Randall Emmett on Instagram on Monday, February 3. The reality star donned a wedding dress in the clip and gushed over her future husband in the caption.
Article continues below advertisement
In the video, Lala and Randall held hands as they gazed into each others eyes. "We had to do this a few times because we kept laughing. Our moms are blowing us up with things that need to be done for this wedding that is happening in 75 days!!! Rand and I just want to be married. If we show up and flowers are out of place, or they serve fish when we chose chicken, I don't even think we would notice. Rand, I can't wait to be your wifey. You make my heartbeat, baby. Thanks for loving me so damn good," Lala wrote. They are set to walk down the aisle on April 18th in Miami, Florida.
"Lala the internal transformation you have undergone truly shows on the outside and babe u are freaking shining!!! I am so happy for you, as a fan from the beginning I hope nothing but good things and blessings," one fan wrote in the comments section of the post. "You guys have won me over. One of your biggest supporters and I definitely didn't start out that way. Good luck guys," another person added.
Article continues below advertisement
Lala has been sober for a year and four months, and she took to Instagram Stories ahead of the Super Bowl to detail her determination to stay free of drugs and alcohol.
"What my sobriety looks like: I hit a point where I had to identify as an alcoholic or I was going to lose everything. The second I admitted that I was powerless over alcohol I knew it was time to put in the work. I started reading the Big Book, going to meetings and working very hard to never go back to that drunken version of myself. After 30 days I knew I wanted to feel sober forever, and it was entirely up to me — no one else. That was very empowering. Today, after a year and 4 months of sobriety, and the way I feel about my newfound life, some say I'm on the 'pink cloud.' And maybe I am. What there is no 'maybe' about, is that I know I'm human. I know I love to drink," she wrote in her message.
Article continues below advertisement
"You'll actually see quite a bit of my relationship. I have no idea why he caved in," Lala told Page Six. "I have no idea, but I honestly think since last season he was like, 'We need to show people what our relationship is really like.' Because I'm the type of person, I make jokes about like blowjobs and BJs on the PJ — that's just my sense of humor. I'm all talk. No, no bite. I think now people will be like, 'Oh, my gosh.' Our dynamic is totally aligned. We mesh perfectly together. And that's all I want people to see is like, this is who I am with my partner."
Article continues below advertisement
What do you think of Lala & Randall's engagement shoot? Sound off in the comments below!