PHOTOS
'Vanderpump Rules' Star Stassi Schroeder Getting A Prenuptial Agreement Ahead Of Her Wedding To Fiancé Beau Clark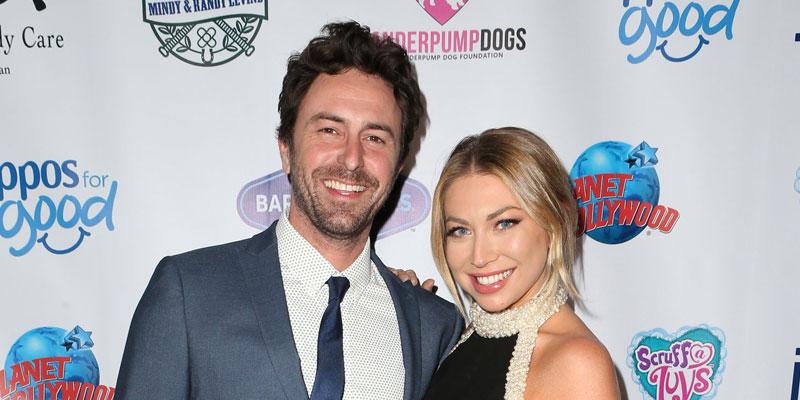 Vanderpump Rules star Stassi Schroeder revealed that she's getting a prenuptial agreement ahead of her wedding to fiancé Beau Clark. She also disclosed that she used her money to purchase their new $1.7 million Hollywood Hills home.
Article continues below advertisement
Stassi, 31, played a game of "DWheel Breakers" on Watch What Happens Live on Tuesday, February 4. When the topic of asking a significant other to sign a prenup came up, Stassi confirmed that she and Beau had already had that conversation. "We are ... ya," she told Andy Cohen.
Stassi and Beau were first linked in February 2018. Beau popped the question in July 2019 and they are currently planning their dream wedding in Rome, Italy. Stassi was so eager for an engagement that she actually tried to get pregnant before he proposed!
Article continues below advertisement
"I was trying last summer. I was like, 'Listen, if he's not going to propose, I'm going to take matters into my own hands.' I was seriously hoping to be pregnant because that is so much more important to me than even getting married. I just cannot wait to be a mom. And then once I actually did become engaged, I'm like, 'Well, I can't be pregnant at my wedding.' Like, I have to be able to get s**tfaced," she told Us Weekly on Tuesday, February 4.
Stassi's VPR costar and ex Jax Taylor revealed in November that he's helping to plan Beau's bachelor party. "I'm definitely helping with Beau's bachelor party. We're in the process of planning it. I just got done with my bachelor party and I'm ready to — I want to put one on for somebody now. Now I know what I liked, and I want to put one on for Beau," Jax told Us Weekly.
Article continues below advertisement
Stassi confessed that her and Beau's sex life was struggling due to their hectic schedules on her Straight Up with Stassi podcast in October.
"We hook up a lot less because we're so busy. I realize that we're so busy working together because we're doing the podcast tour and planning a wedding and just then in between, still filming Vanderpump Rules and having shoots and things we need to do that I'm like, 'Oh my god. Like, we barely hook up. I'm so sorry,'" she said.
Article continues below advertisement
What do you think of Stassi's decision to get a prenup? Sound off in the comments below!