PHOTOS
Vanessa Hudgens Shows Off Beach Body During Her Turks COVID Getaway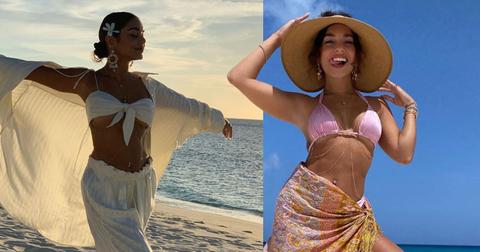 Aug. 6 2020, Published 4:11 p.m. ET
View all comments
The High School Musical alumni Vanessa Hudgens shows off her banging summertime body in her recent Instagram posts. The 31-year-old American actress and singer had been residing in her Los Angeles home during COVID but posted pictures of her this week in "Turkssss."
Spring Breakers star Hudgens is seen looking tan, toned, and totally adorable in her recent posts, months after her 9-year relationship ended with Austin Butler.
Article continues below advertisement
The couple reportedly split last January, leaving their fans devastated. As for the Broadway actress, she continued to post her positive messages and fun-loving self on social media, making the breakup pain more bearable for her 38.6M followers.
Hudgens has been very active on social media recently, sharing her support for the Black Lives Matter movement and justice for Breonna Taylor. However, the California-born star had faced some heat due to her insensitive remarks regarding the pandemic.
She posted on her Instagram story saying: "Even if everybody gets it, like yeah, people are going to die which is terrible, but inevitable?"
Shortly after, she apologized via Twitter for her remarks in a post: "I realize my words were insensitive and not at all appropriate for the situation our country and the world are in right now," she wrote.
"This has been a huge wake up call to the significance my words have, now more than ever. I'm sending safe wishes to everyone to stay safe and healthy during this crazy time."
Article continues below advertisement
Hudgens, also known as Gabriella Montez from High School Musical, went quiet on social media for a while, but thankfully came back to bless us all with her rocking body, fun vibes, and sensual posts.
The outgoing beauty posts a fun photo of her wearing a beach hat and pink bathing suit with colorful wrap around her waist. The former Disney star is also rocking a gold body chain and lots of bracelets as she poses smiling with her tongue out, with the caption: "Time for some sun," followed by the sun emoji.
Hudgens shared her location during this trip on Instagram tagging Amanyara Hotel in Turks and Caicos.
Article continues below advertisement
The multi-talented star shows off her booty two days after her first vacation bikini photo that received over 1M likes and 3,258 comments. The pic did pretty well with her followers and fans, getting over 1M likes again and 4,519 comments.
Hudgens takes pride in her body and is open about her passion for working out and eating healthy. This workout queen has partnered with the workout line Avia to create her own collection, Vanessa Hudgens Collection. She also is open about her love for Propel Vitamin Boost Water, workout classes, and finding time for self-care.
She stresses the importance of yoga, describing it as "therapy."
She told Parade, "I love working out because I go into it feeling however I feel that day and after doing the workout, I feel like I can accomplish whatever I set my mind to. It's a great confidence boost. And I always feel best in my skin when I'm fit. I feel more powerful, I feel sexier, I feel like I can conquer the world,"
The Grease Live performer posted another picture of her on the beach during the sunset. Looking like an absolute angel, Hudgens poses in an all-white outfit, showing off her smooth abs and tanned skin, followed by a swipe of the sunset. Both views are absolutely stunning.
Article continues below advertisement
Hudgens continued to allow viewers inside her beach getaway with another slideshow of her stunning beach pictures. She poses with fashion model Vita Sidorkina-Morabito and model Isabela Rangel Grutman in one of her most recent posts, followed by more sunsets.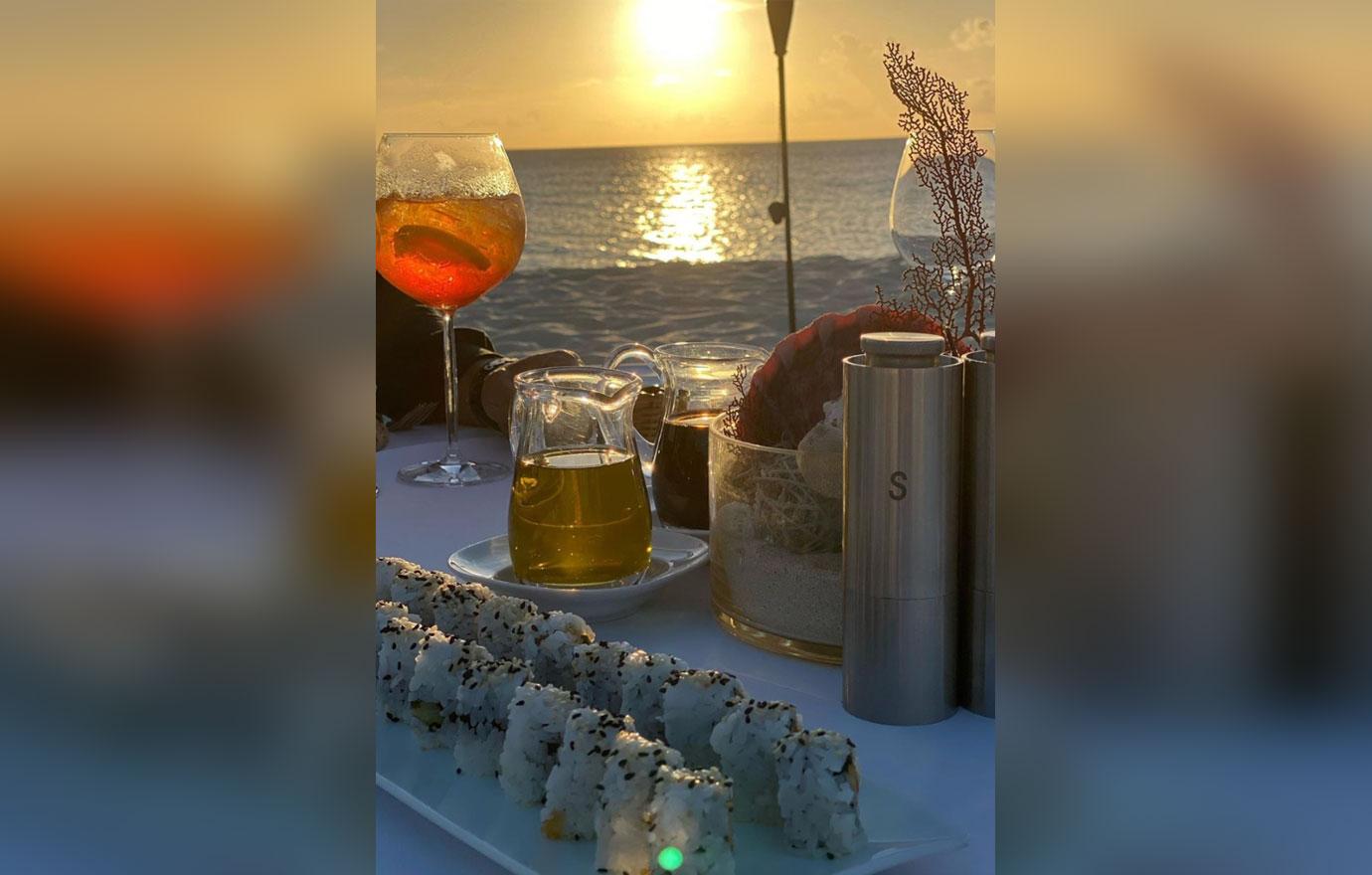 She even gives us insights into her perfect sunset meal, cocktails, and sushi on the beach. It doesn't get better than that.
Article continues below advertisement
The Bad Boys For Life actress made her last slideshow with three pictures of her, some fire and another perfect sunset. She shows off her body once again in her white flowy beach outfit with her arms held high.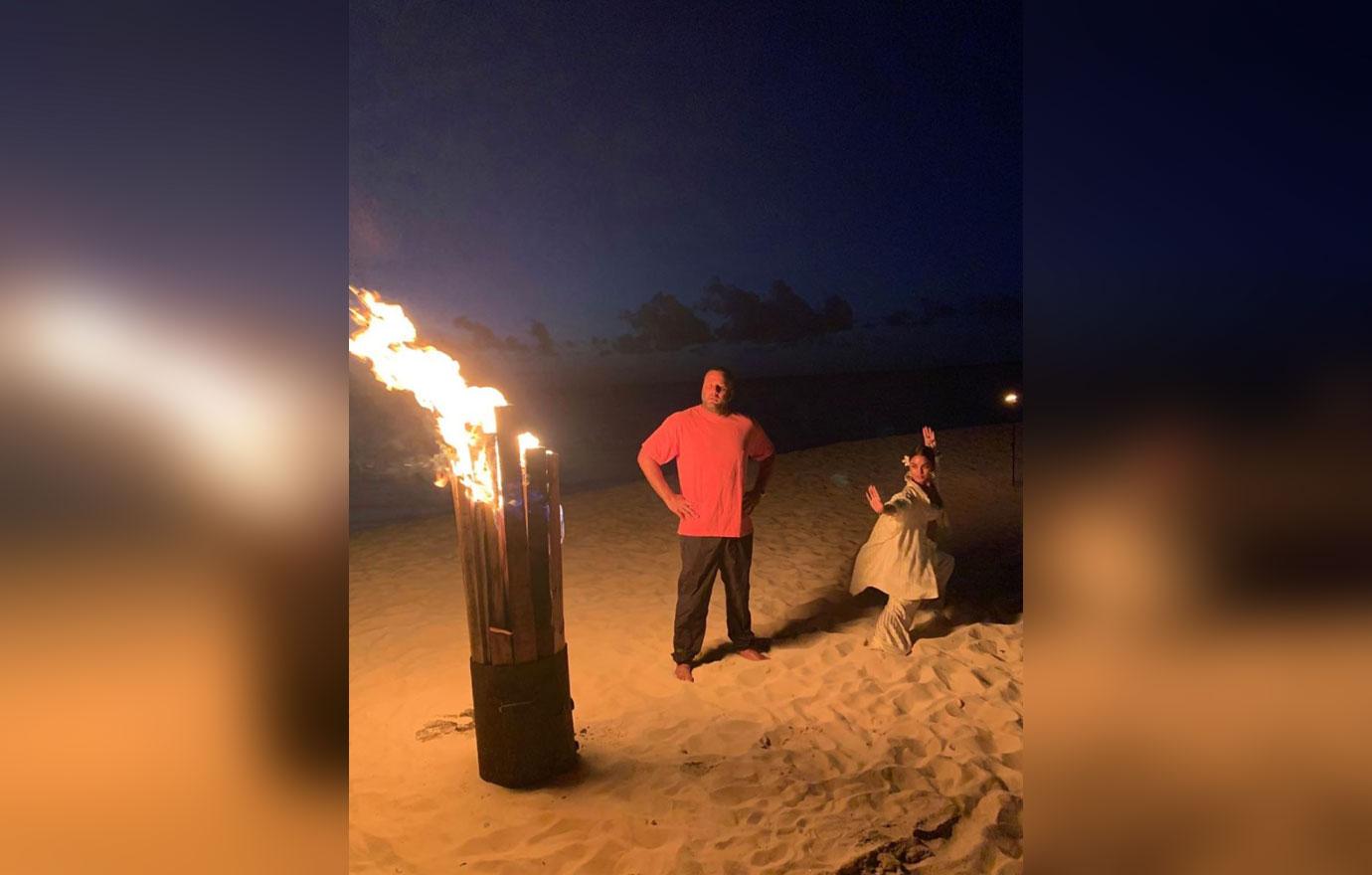 Hudgens appears to be in a karate stance as she directs her body towards the fire on the beach, with a man seemingly unamused next to her. With a flower in her hair and an empty beach behind her, it is safe to say this beach getaway was a pretty enjoyable time.