PHOTOS
Vinny Guadagnino Claps Back After Fans Accuse Him Of Cheating On Ex-Girlfriend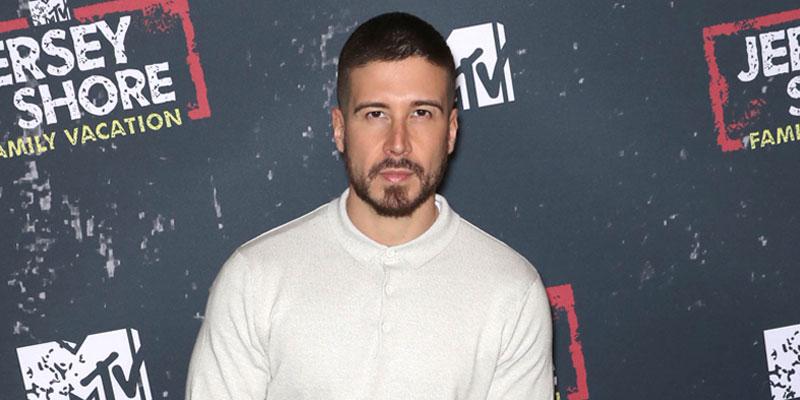 Article continues below advertisement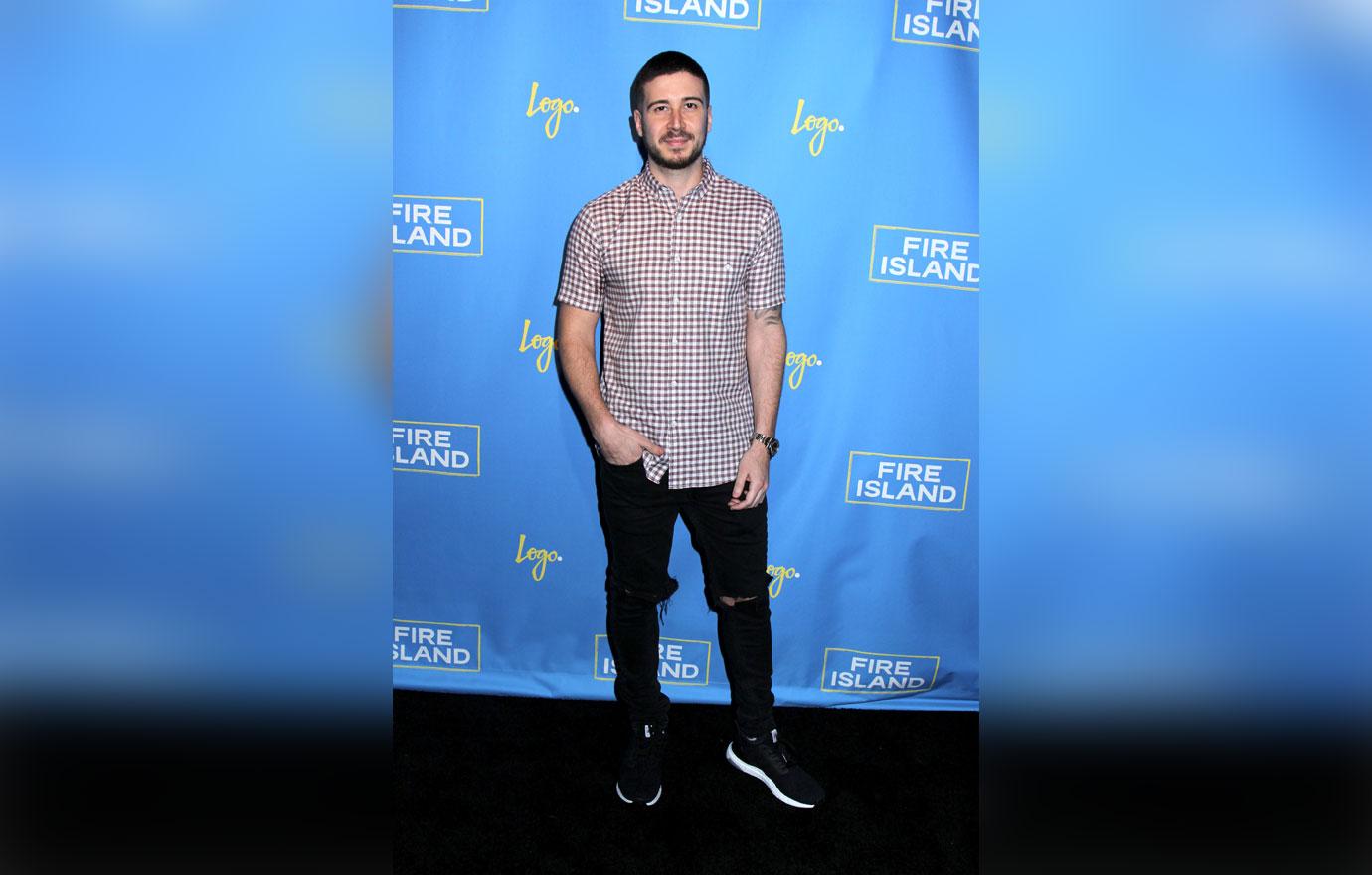 "Lmao. 'Seeing him cheat.' That's fake news," Vinny wrote in a retweet of a Wendy Williams post that read, "Vinny's ex is flipping out after seeing him cheat on #JerseyShore." Wendy's tweet referred to Elicia's now deleted Instagram posts, in which she claimed Vinny's behavior on the show left her feeling "humiliated, broken, and discarded."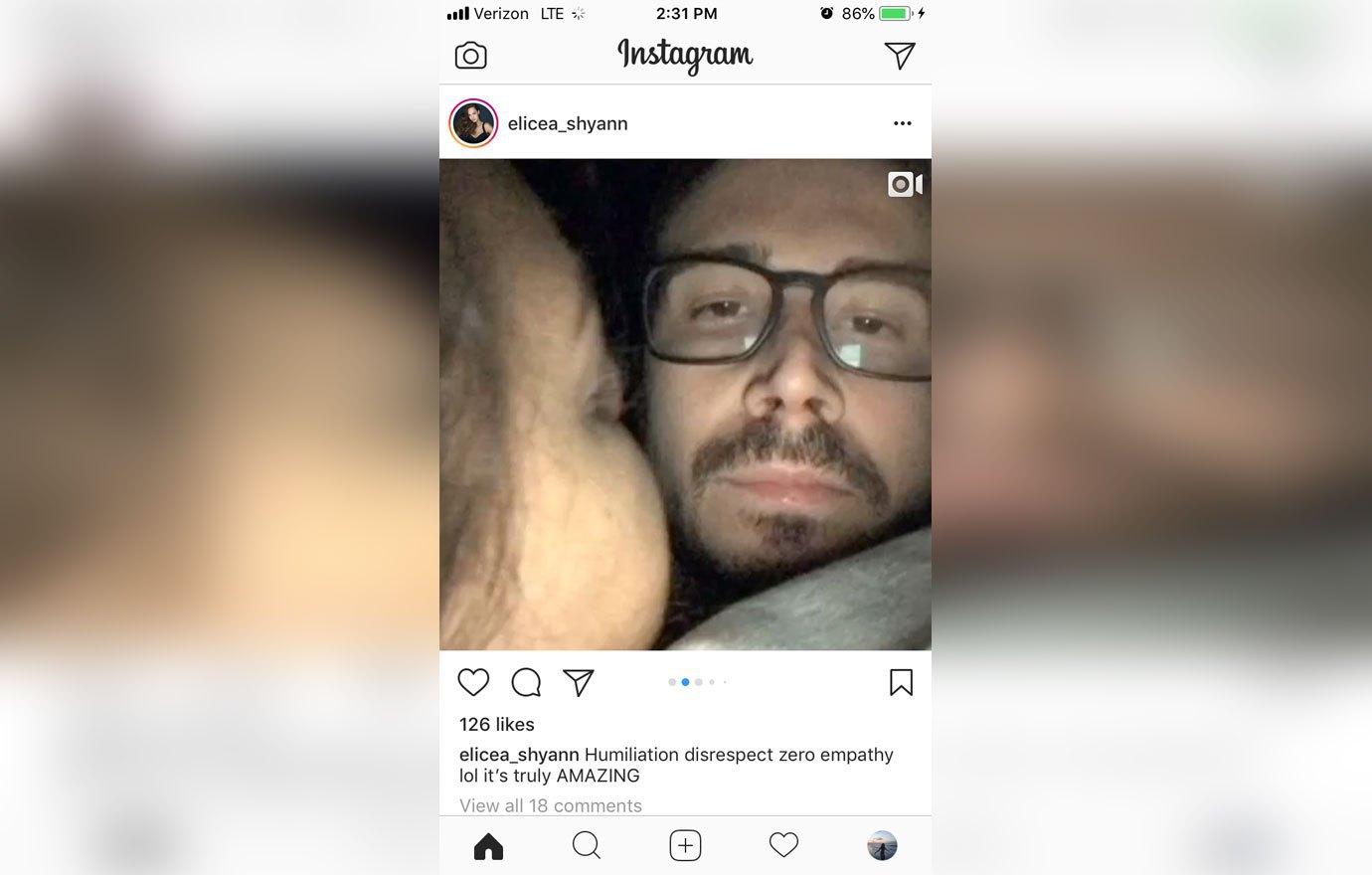 "Humiliation disrespect zero empathy lol it's truly AMAZING," Elicea wrote alongside a slideshow of pics of her and Vinny when they were still together. Elicia also shared a clip from last week's JS episode, in which Vinny was filmed picking up a stripper in a club and later getting numbers from two bottle-service waitresses. Vinny, however, denied that his behavior constituted cheating.
Article continues below advertisement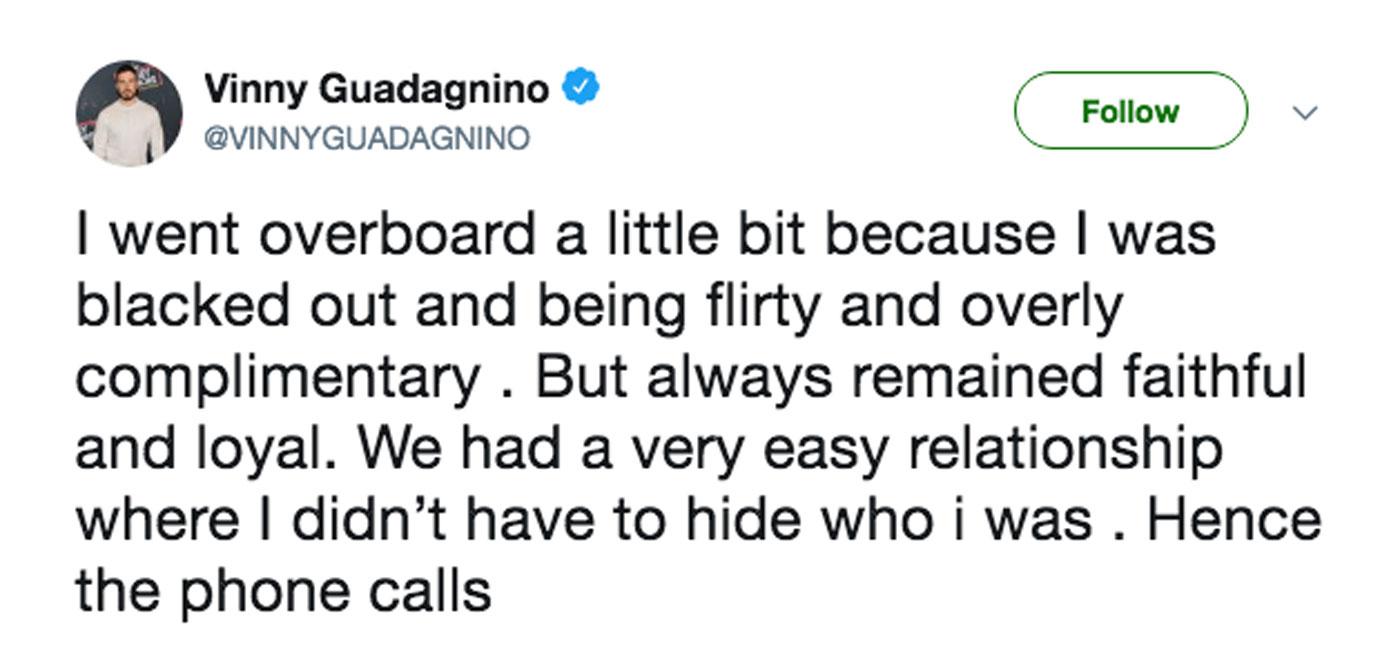 "I went overboard a little bit because I was blacked out and being flirty and overly complimentary . But always remained faithful and loyal. We had a very easy relationship where I didn't have to hide who i was," Vinny wrote. He added, "Hence the phone calls." Following both incidents, Vinny called Elicia upon returning to the JS house.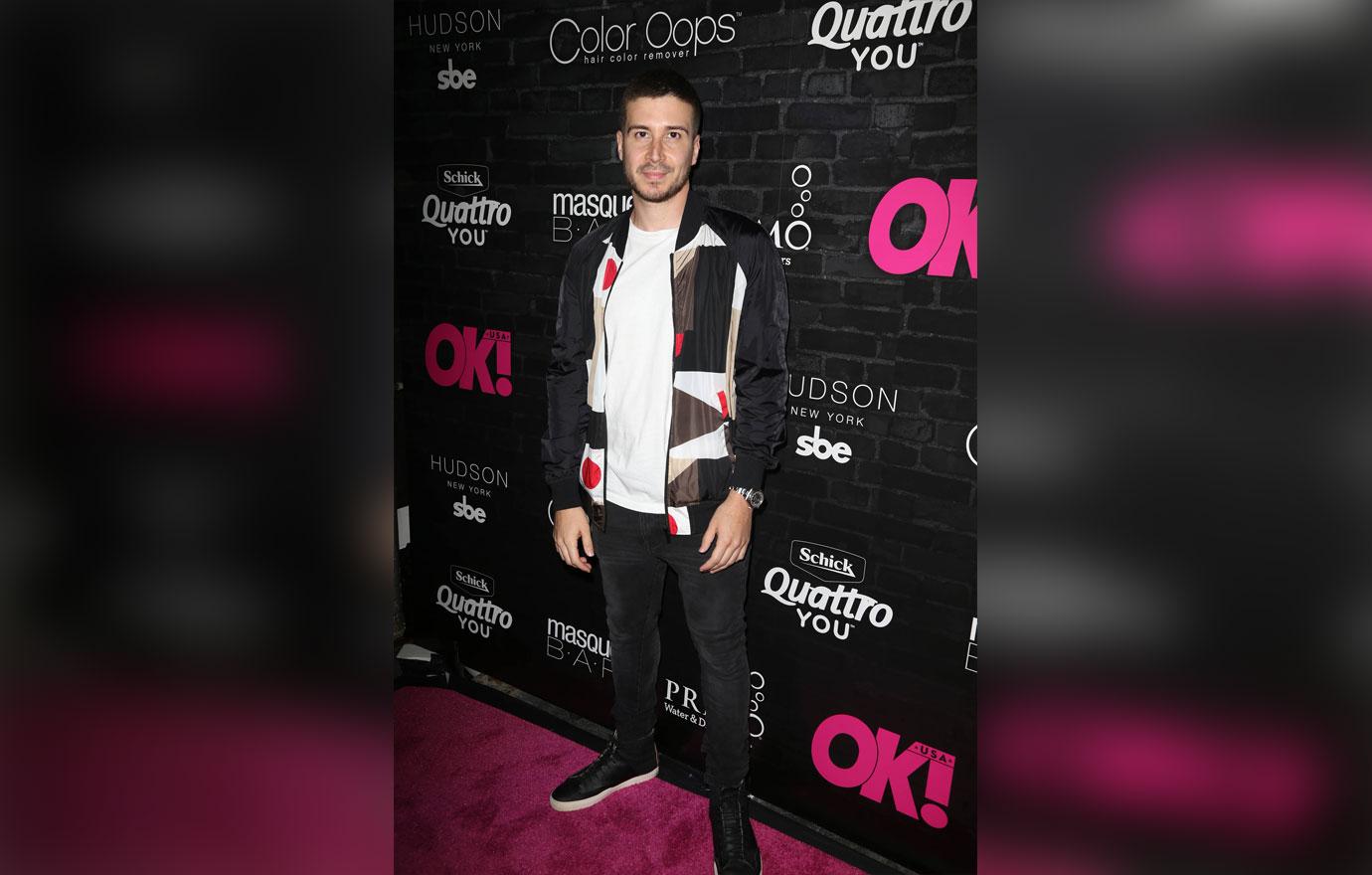 MORE ON:
Jersey Shore: Family Vacation
Fans weren't satisfied with Vinny's reasoning, and MTV star responded to several tweets, blasting the haters. "There are things that someone may do that aren't ideal and could be disrespectful (relationships aren't perfect) but the word CHEATING? grow up," he replied to one fan.
Article continues below advertisement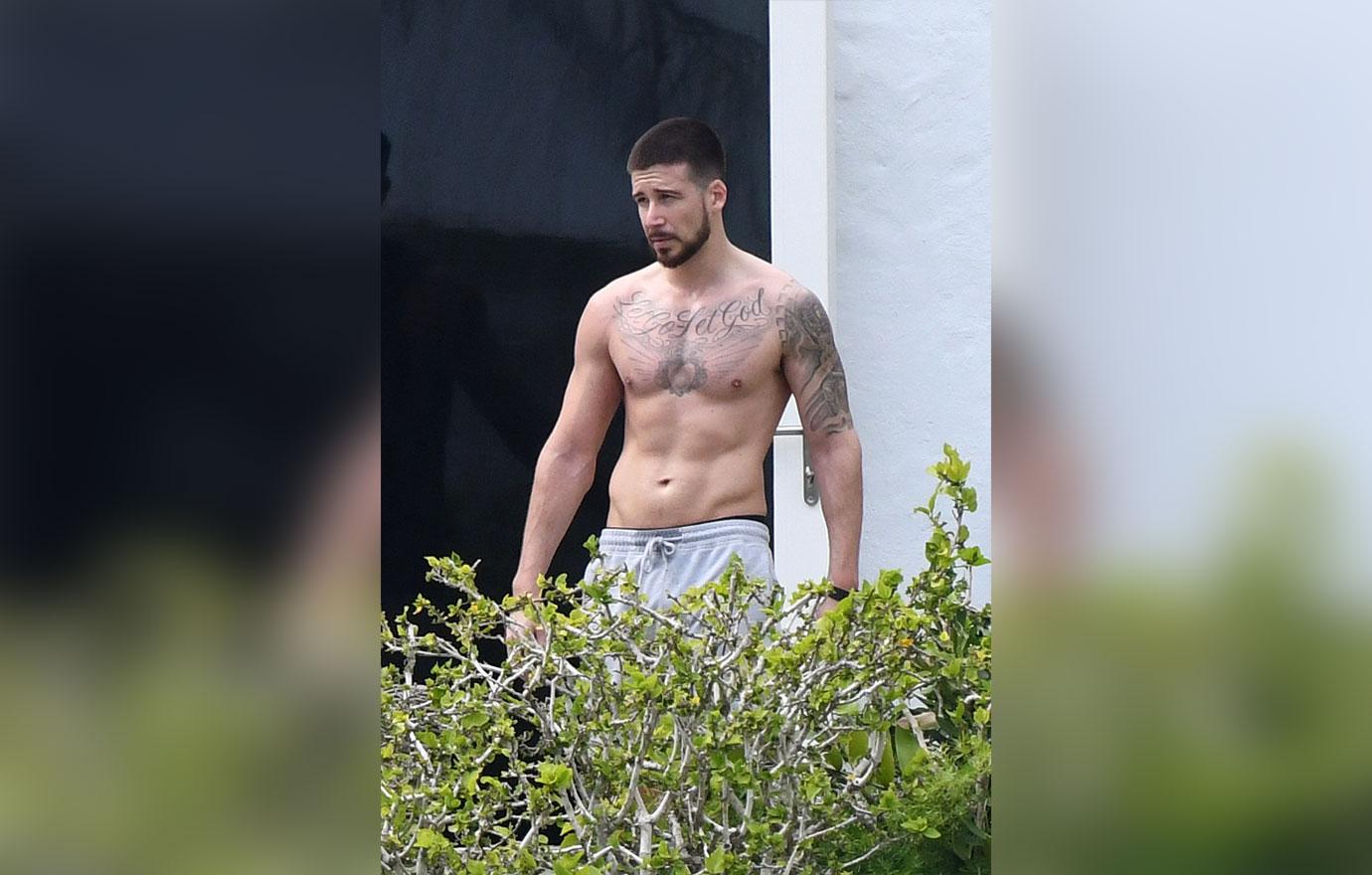 "I picked up the stripper. Got the group of bottle girl's numbers in the itouch in case we wanted to all party again at another club. I'm secure enough to do all that while still not hooking up or f**kin anyone. Maybe some guys can't," Vinny said to another.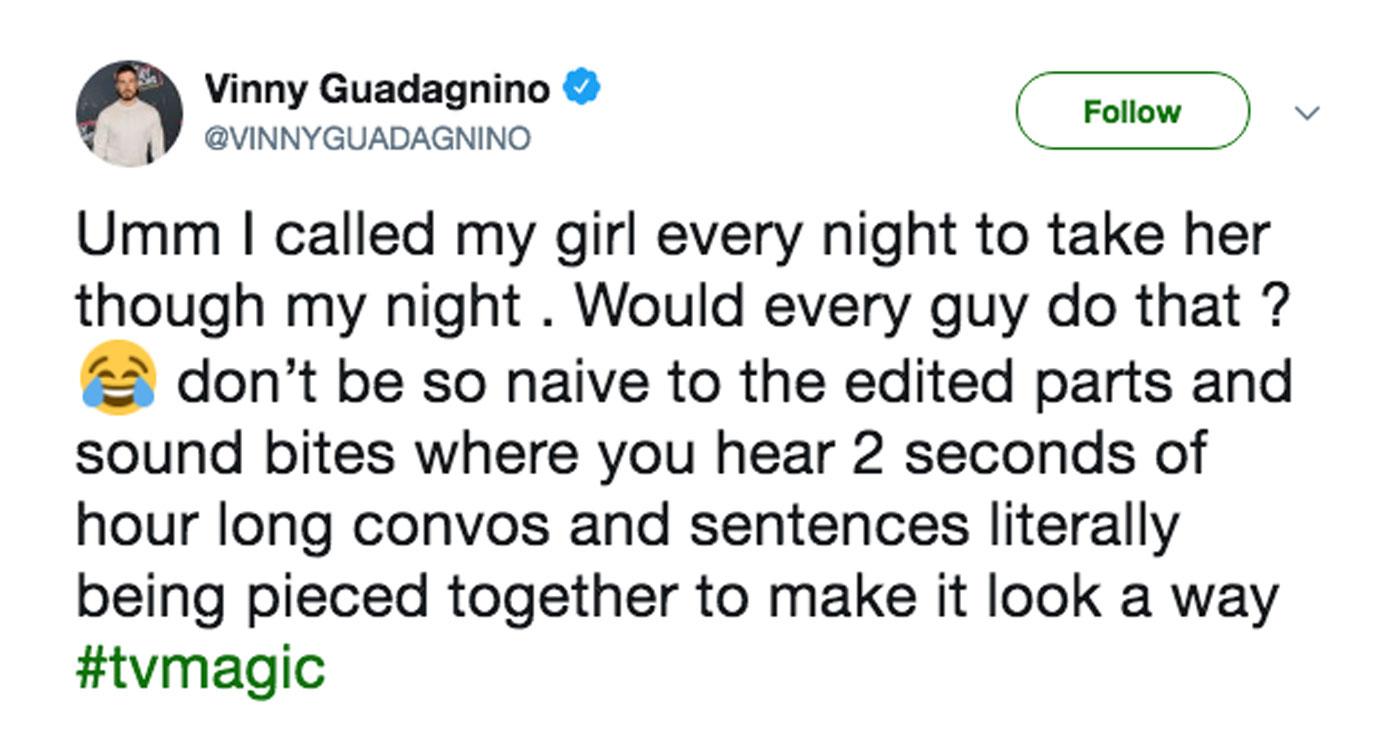 Vinny also blamed MTV's editing for making the situation look worse than it really was. "Umm I called my girl every night to take her though my night . Would every guy do that ? don't be so naive to the edited parts and sound bites where you hear 2 seconds of hour long convos and sentences literally being pieced together to make it look a way #tvmagic," he wrote.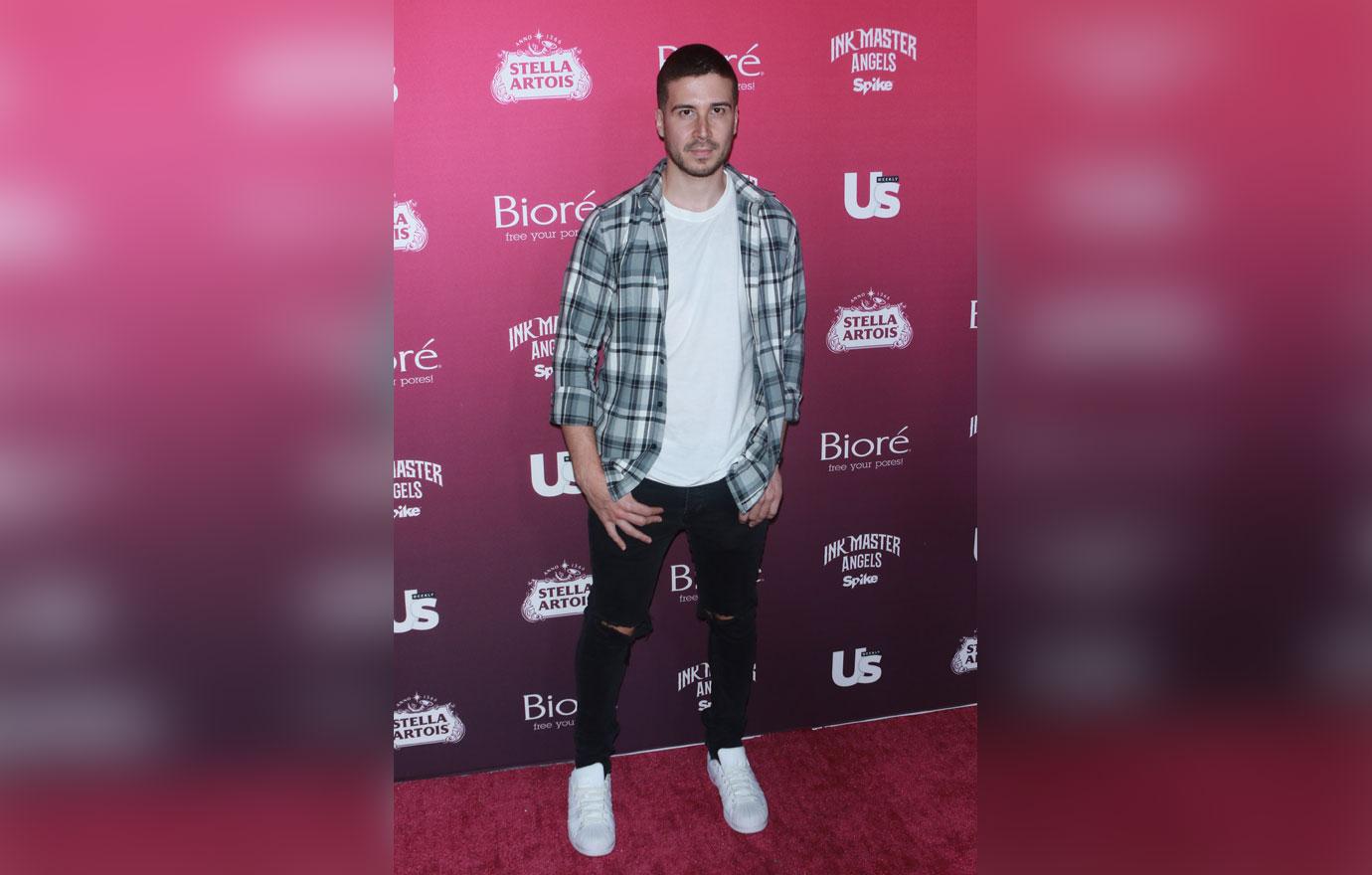 Do you think what Vinny did counts as cheating? Sound off in the comments below!