PHOTOS
7 Things You Need To Know About Blac Chyna's New Man Ferrari Tru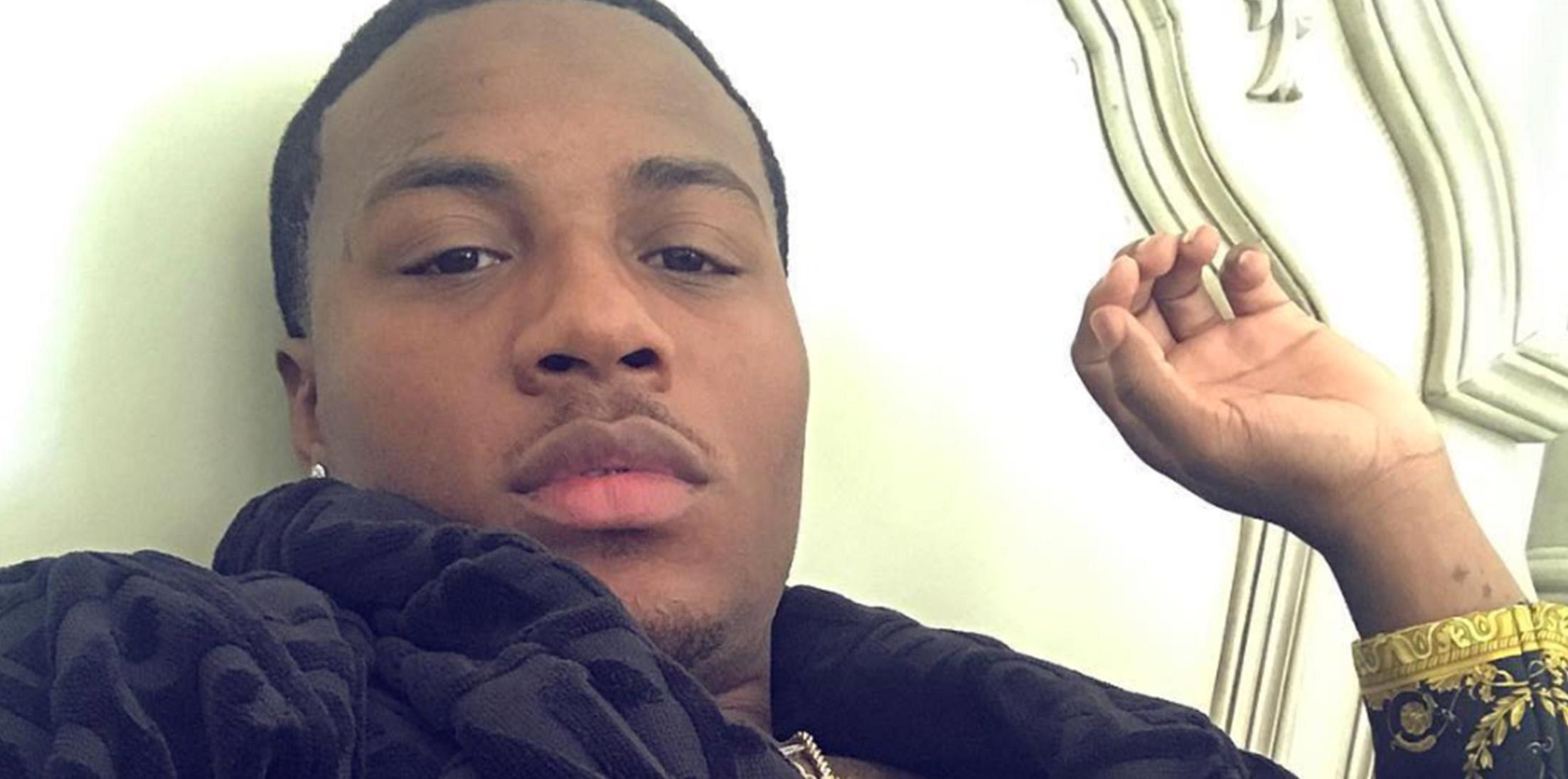 Blac Chyna has been spending a lot of time in bed with her new man Ferrari Tru, which set her baby daddy Rob Kardashian off on a tirade on Instagram, posting pornographic images of Chyna. Tru posted pics today of him and Chyna lounging half-naked together in her and Kardashian's bed.
Article continues below advertisement
Tru, who also goes by Rarri True and who's real name is DeJanel "D.J." Carter, is a 24-year-old model, rapper, and songwriter, according to The Black Loop. His latest album is called Sorry I Finessed. He also has a clothing line, selling some items on his website. In April, Tru announced Sorry I Finessed 2 is on the way.
Surprisingly, this whole Kardashian drama isn't Tru's first social media scandal. Last year, popular Atlanta socialite Bonita4Real made allegations that Tru was the father of her unborn child. Tru claimed that Bonita's baby's father could be anyone, but a paternity test proved he was indeed the dad of their son, Hunter Clay.
Article continues below advertisement
Now one woman, who goes by Velz, wrote on Tru's Instagram page that she is four months pregnant with his second child. "B**** YOU F*****G CHYNA WHEN IM FOUR MONTHS PREGNANT WITH YOUR CHILD???" she wrote. "ANSWER MY F*****G CALLS."
Article continues below advertisement
Tru is also suspiciously only following one person on Instagram and it's, guess who, Kylie Jenner. Is she about to take Chyna's man AGAIN?
Also, Tru swears that the Versace robe he's wearing in his pics is his, after Kardashian accused him of wearing his robe. "Let's Get these Stories Right," he wrote on Snapchat. "I Popped the Tag off The Robe. That's on Rob Life."
Article continues below advertisement
What do you think about Rob lashing out on Chyna? Sound off in the comments!