PHOTOS
'Will & Grace' Cast Shares The Secret Behind The Show's Long-Awaited Revival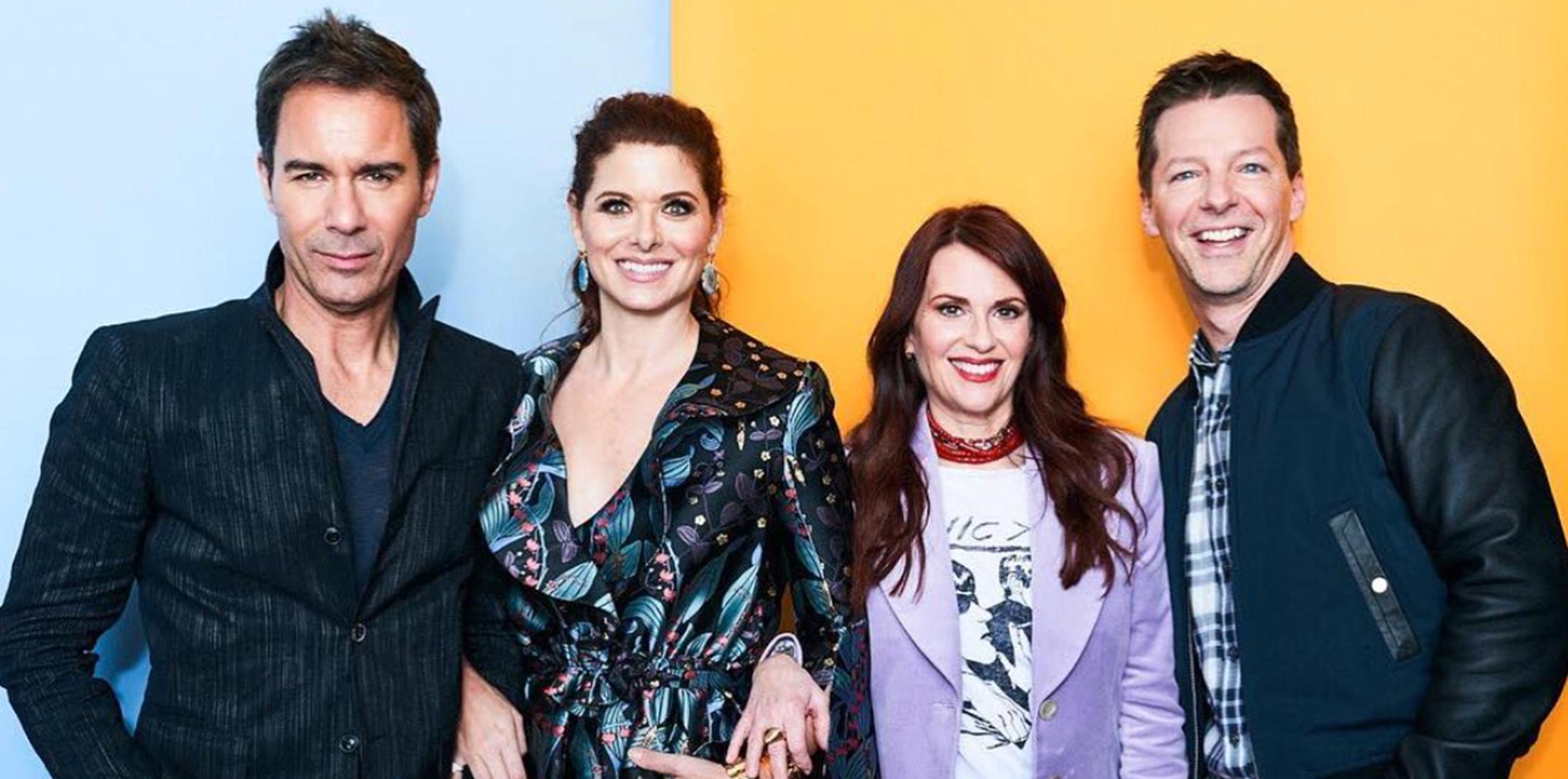 The cast and creators of Will & Grace appeared on Megyn Kelly TODAY to share the real reason behind the series' revival, more than ten years after it went off the air!
Article continues below advertisement
Max Mutchnick, one of the show's creators and the inspiration behind the character Will, explained that it all started with an off-hand joke he made while on vacation.
"I was in London with my husband, and we were talking about the election, and I thought of a joke that I would have loved to have written for the show if it were still around," he said.
Article continues below advertisement
"I wanted Karen to be working her maid Rosario out at a rock-climbing wall to make sure she got back into the country and to work in time," Mutchinick said. And his husband, Erik Hyman, pushed him to follow through with it." Erik said, 'The set is in our storage, and you could probably put the set up and call your friends and see if they would be interested.' And I did."
In less than 45 minutes, all four cast members, including Eric McCormack, Debra Messing, Sean Hayes, and Megan Mullally, were on board! However, they only said "yes" to a 10-minute election-themed bit. Now, a year later, the whole gang is back together for the show's revival.
Article continues below advertisement
"It was shocking," Debra said of the whole experience. "The idea was we're going to do this very special 10 episodes, then all the sudden it was like two more. 'Oh, you know, we want you for four more,' and 'We want next year too.' It was like, 'Oh, my God! This is happening.' I mean, we hadn't even shot anything. This was all because the president of the network heard our table read of the first episode."
During the interview, Eric gave a taste of what's to come this season. "If there's an episode that doesn't offend anyone at all, then we're being a bit safe," he said. "There's got to be somebody who's aggravated."
Are you excited for the Will & Grace reboot? Let us know in the comments section!