PHOTOS
Nikki Bella Reveals Doctors Found Career-Ending Cyst On Her Brain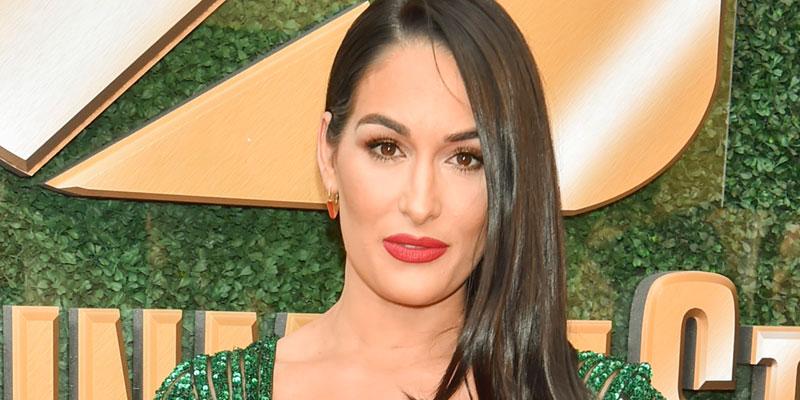 Nikki Bella was spotted at a gas station on June 20, just after dropping a health-related bombshell. The 35-year-old announced her retirement from the WWE on the season four finale of Total Bellas, and in a recent interview, she revealed why she had to step away from the ring.
Article continues below advertisement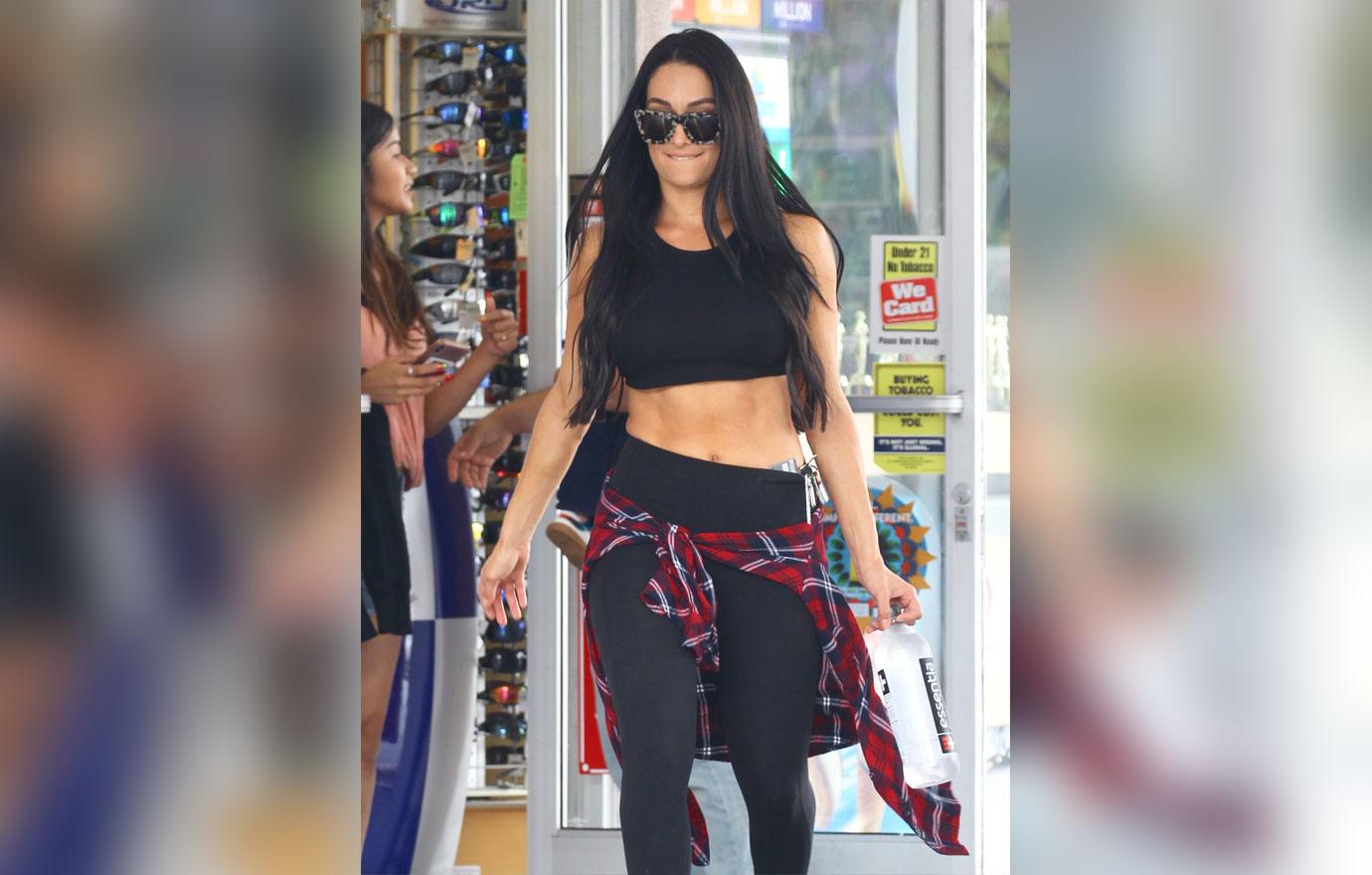 During her trip to the pump, the two-time former WWE Divas champion rocked a black sports bra and leggings with a fuchsia flannel tied around her hips.
Article continues below advertisement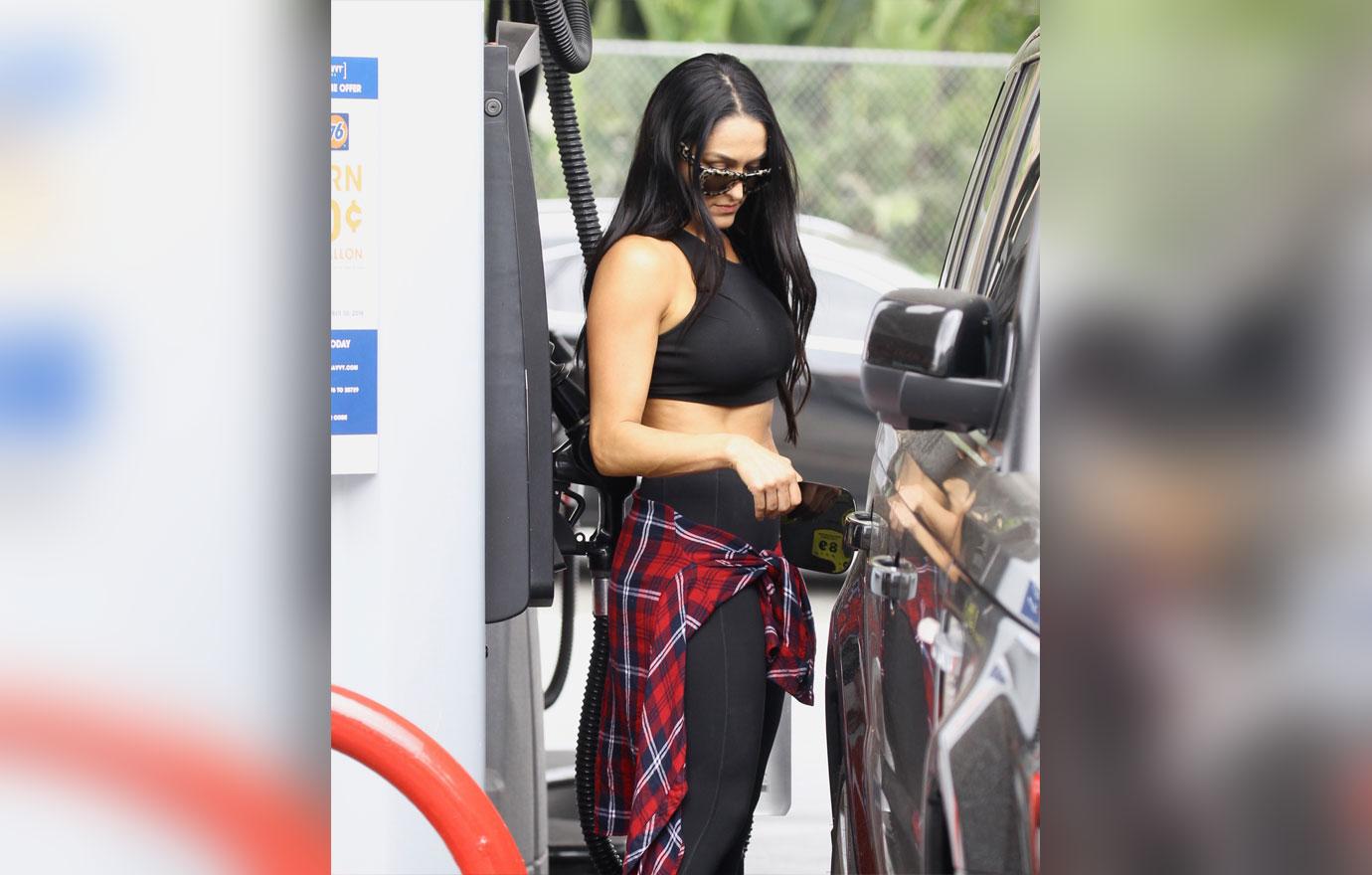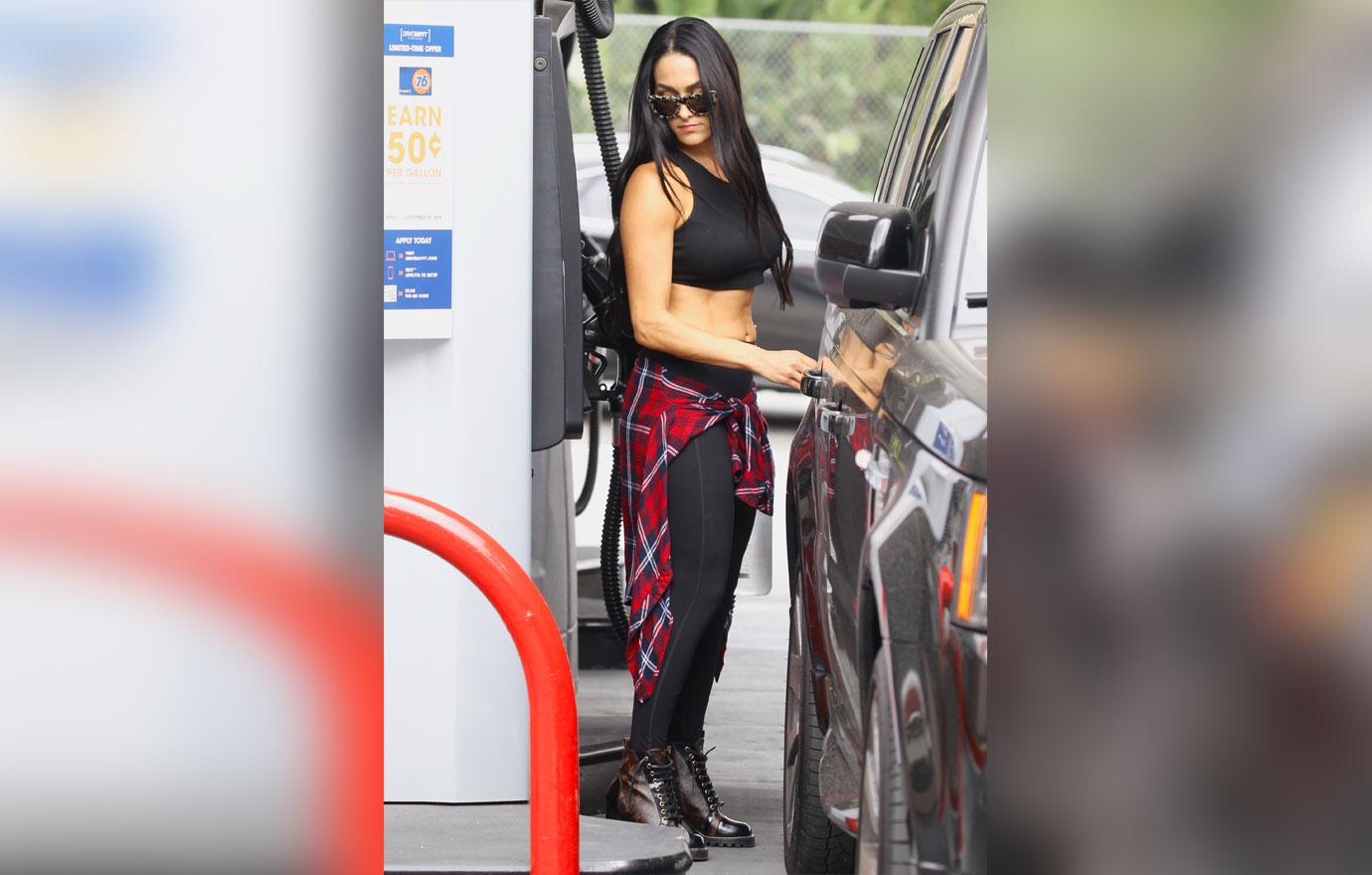 "I really wanted to go back and fight for the tag titles," Bella told host Jimmy Fallon with her twin sister Brie by her side. "I've always had my neck issues, and after neck surgery it hasn't been OK. I felt like I needed to get that checkup before we went back for the tag titles.
Article continues below advertisement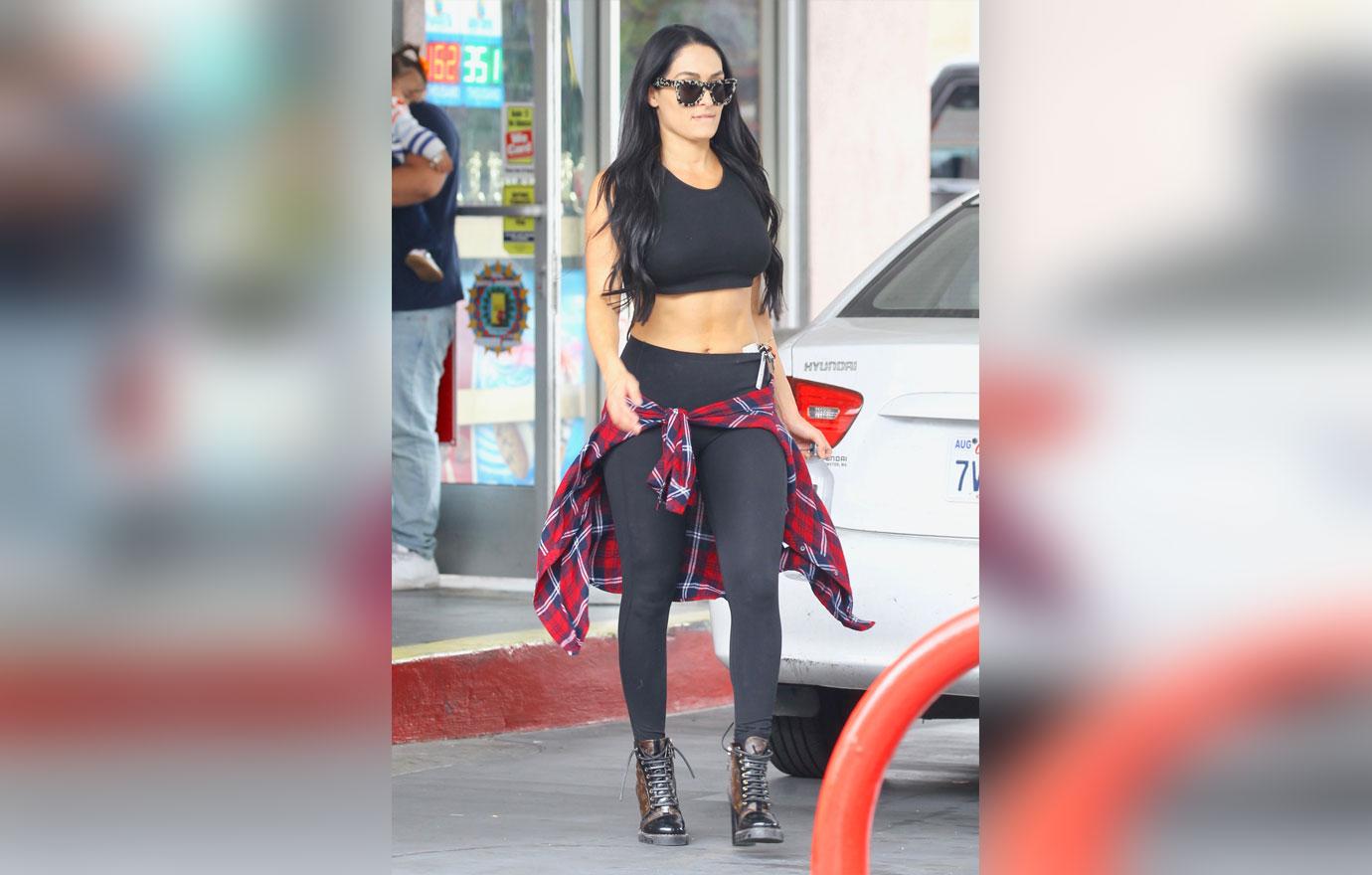 "Then it came back that I herniated the disk above where I had surgery, I have all this inflammation around the metal, and then I have a cyst on my brain," Bella continued. "So they were like, 'You're done, no more, you're out.'"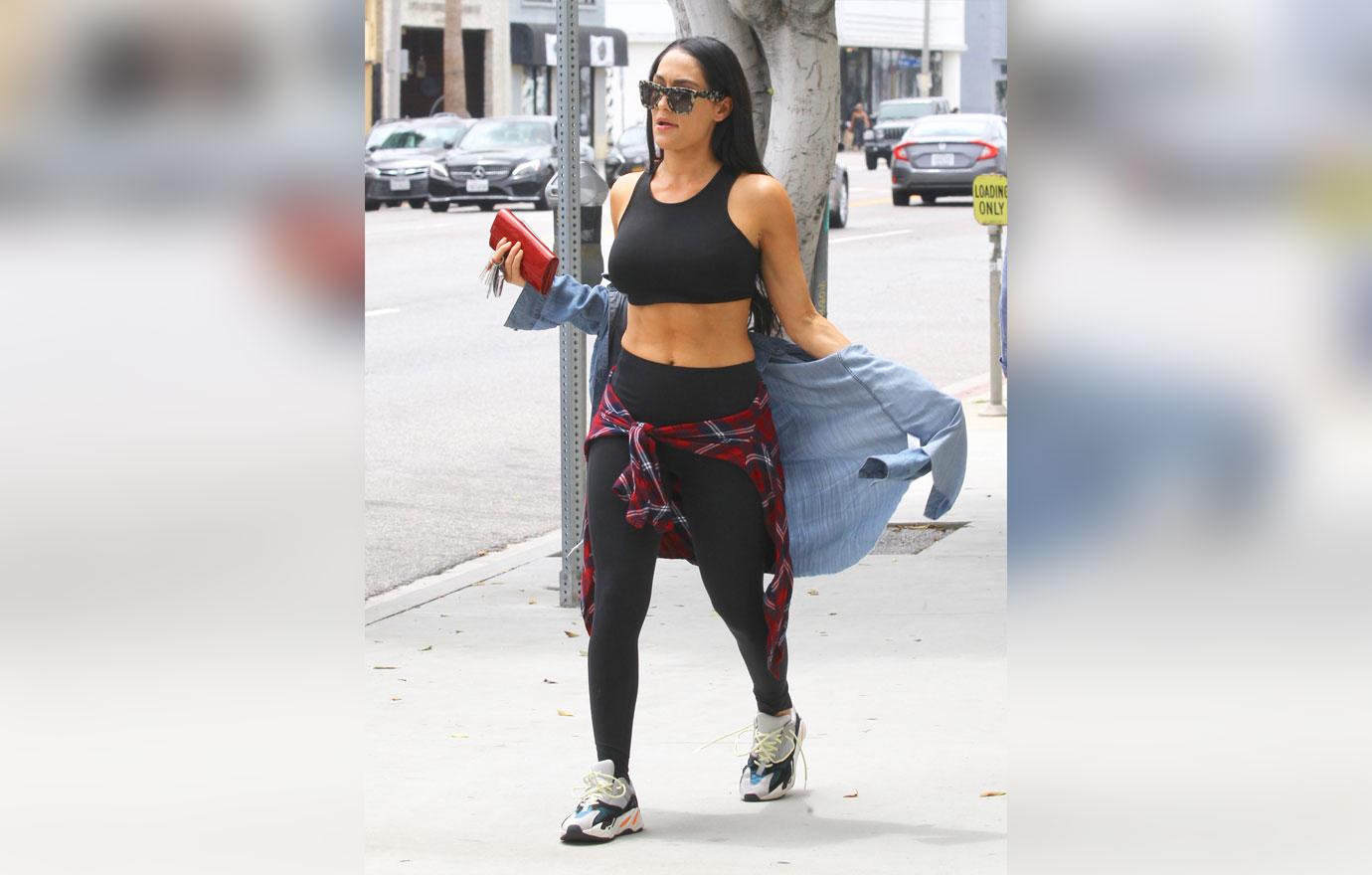 Nikki and Brie debuted in the WWE together in 2007 and spent much of the 2010s on the roster and on WWE-branded reality shows Total Divas and Total Bellas.
Article continues below advertisement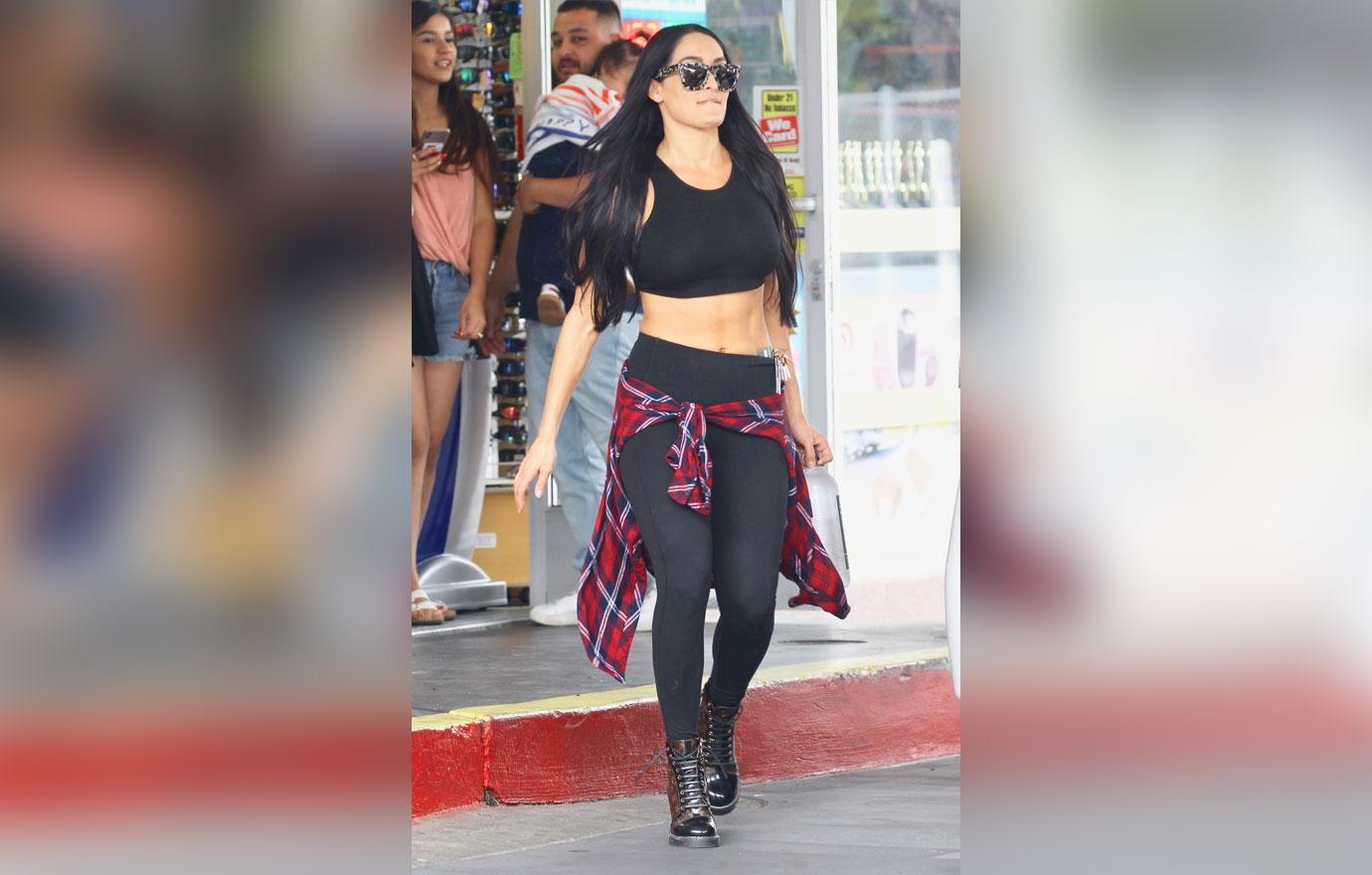 Her last appearance wrestling was a WWE European tour in November 2018, and she went up against Ronda Rousey in October – a major highlight of WWE's all-women's pay-per-view Evolution.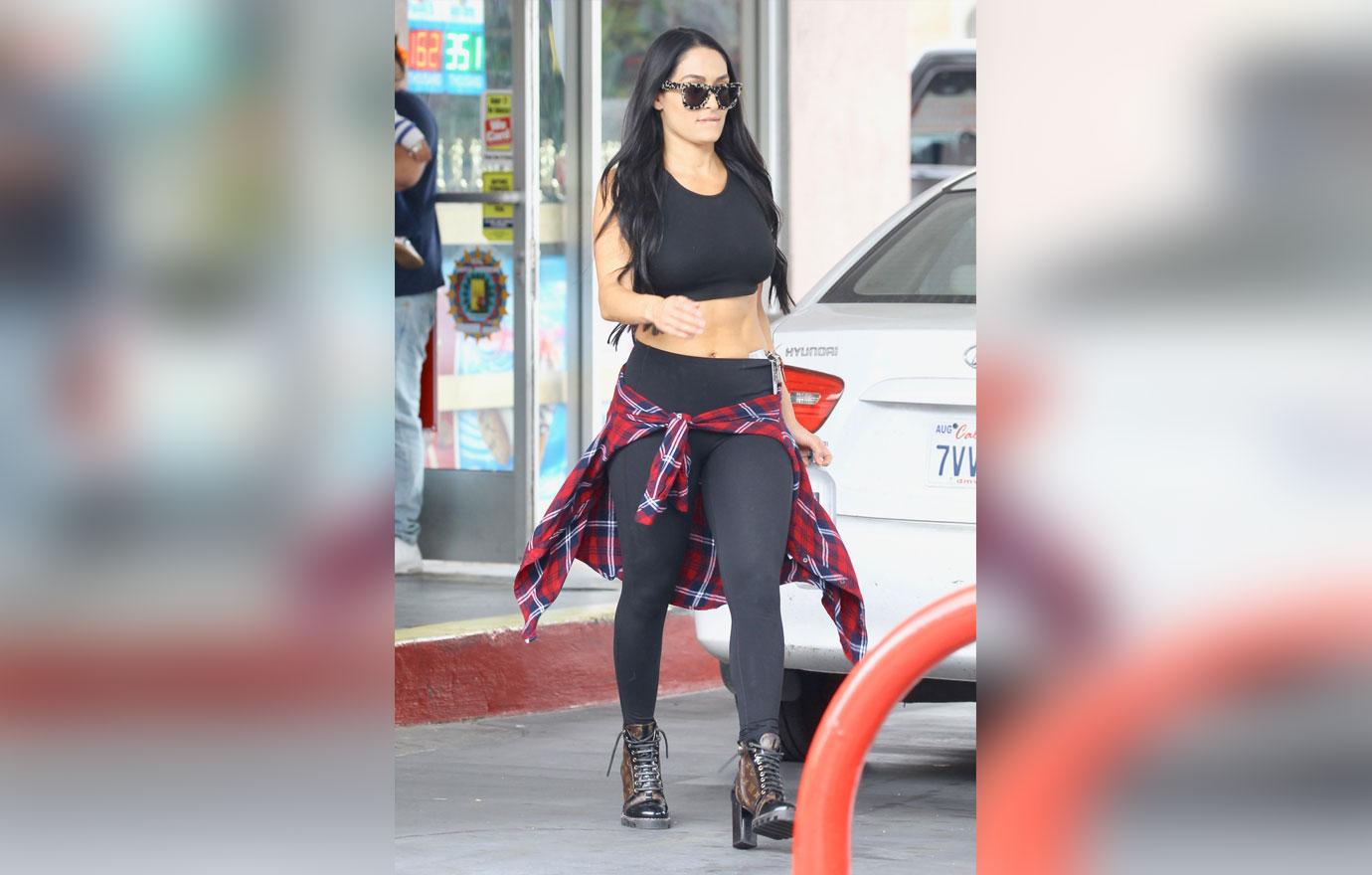 "You never know… we'll see what the man upstairs has in store for me," she hinted. In the meantime, Nikki's career focuses will be a clothing line, wine label, and podcast with Brie.