PHOTOS
Zac Efron Basically Looks Like The Real Life Tarzan While Rope-Swinging Shirtless In Hawaii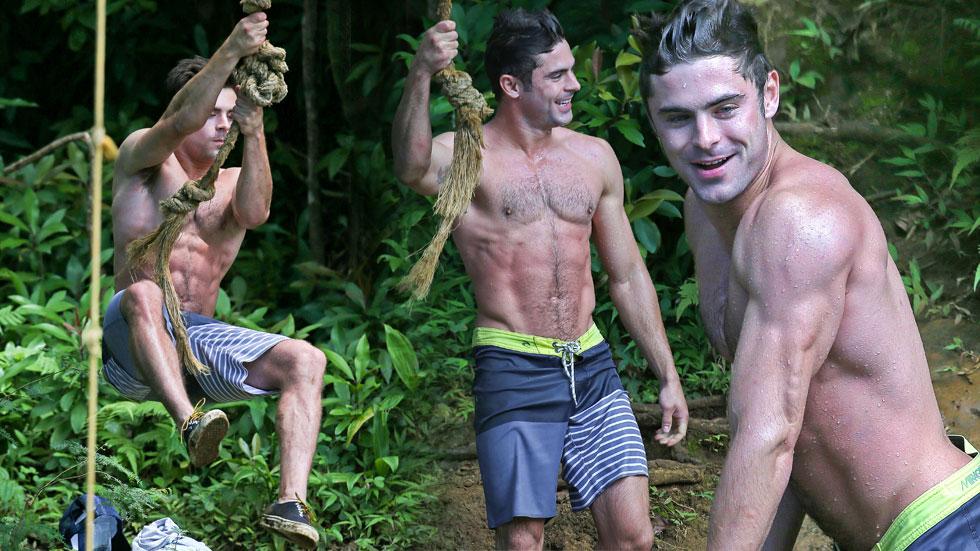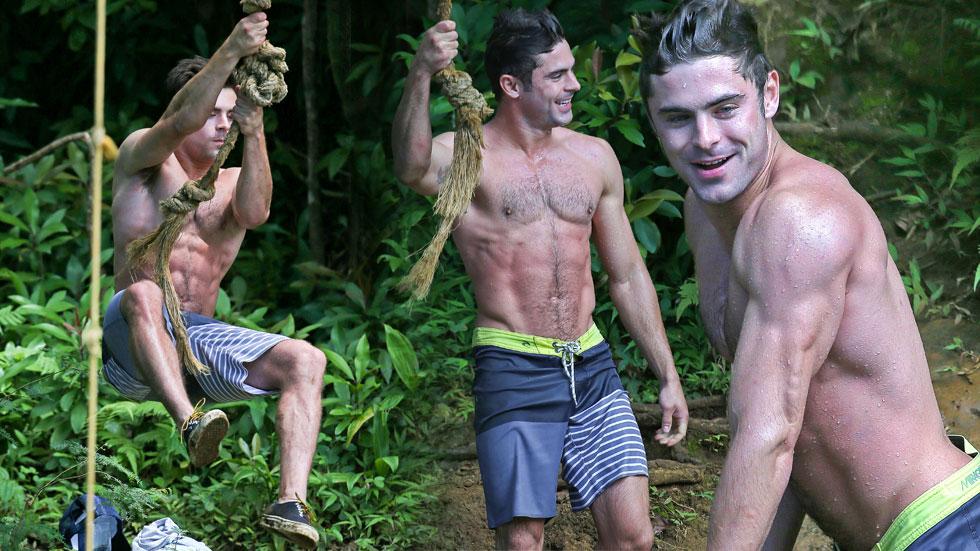 Have you ever seen Zac Efron so ripped? The actor who's notorious for showing off his sexy six pack and insanely muscular arms in his movies proved that he loves going shirtless in real life just as much as he does on-screen!
Article continues below advertisement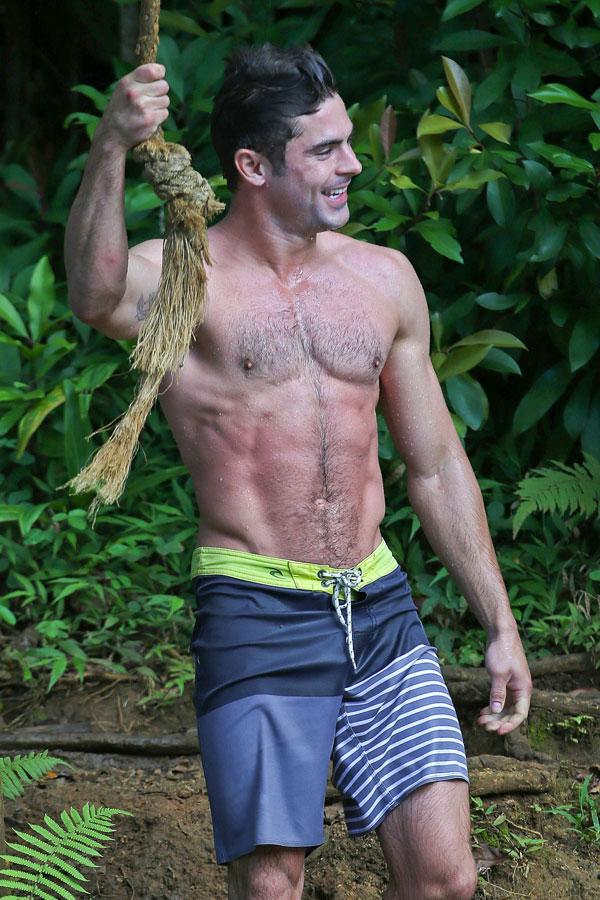 Zac enjoyed some shirtless rope-swinging—which should be an Olympic sport, honestly—in between filming scenes for his upcoming comedy, Mike And Dave Need Wedding Dates, in Oahu, Hawaii.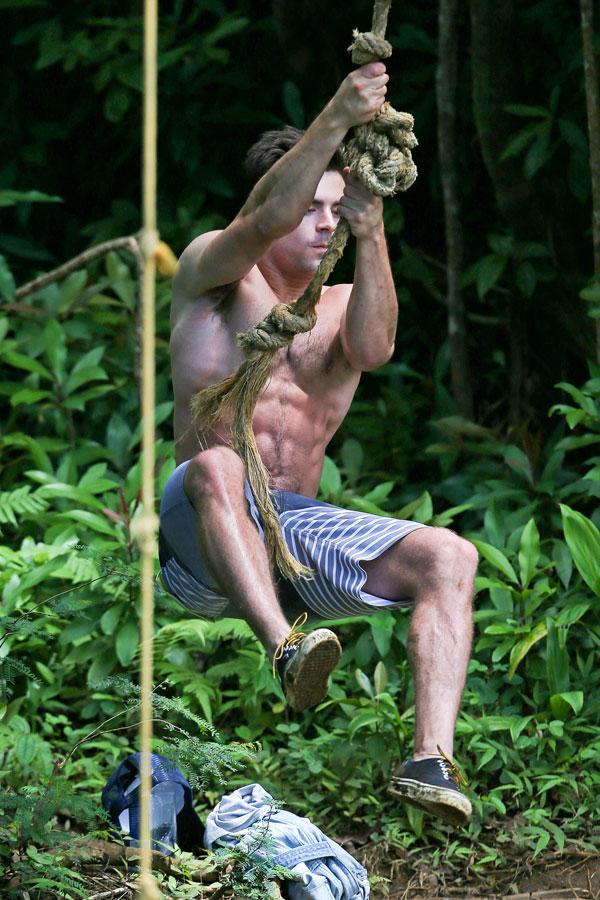 But can you blame the guy for wanting to take it all off? The 27-year-old basically looked like the real life Tarzan as he put his six pack and upper body strength on display while swinging.
Article continues below advertisement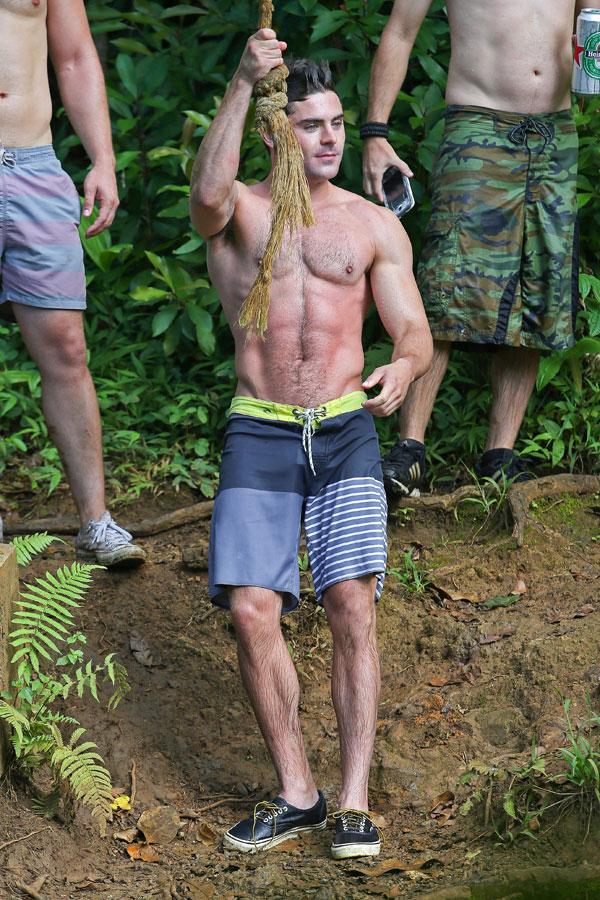 Zac plays an unlucky in love dude in the comedy in which he and his brother, played by Adam Devine, hire two women to be their dates to a destination wedding.
*EXCLUSIVE* Zac Efron and Adam DeVine swing shirtless into a Lake **NO WEB, WEB EMBARGO UNTIL 9 AM PST ON 06/16/15**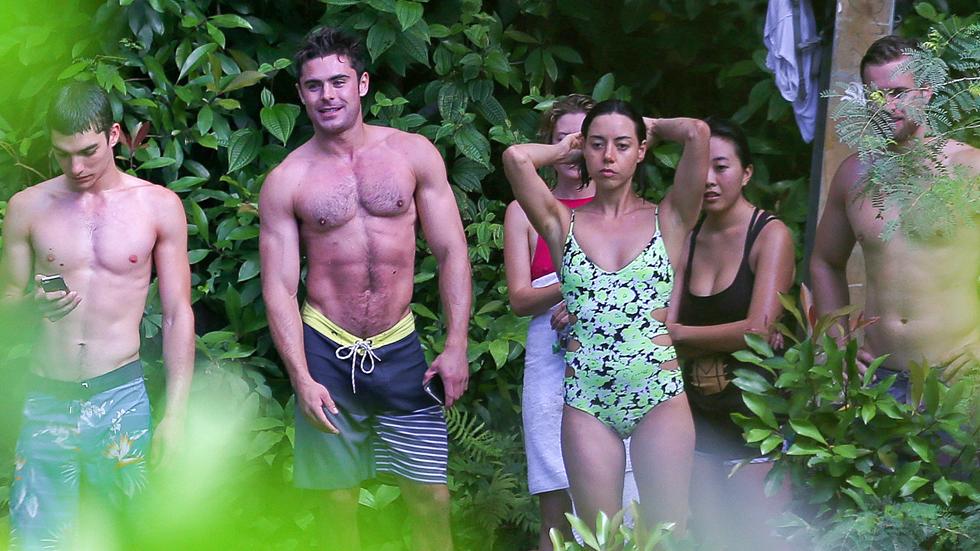 Article continues below advertisement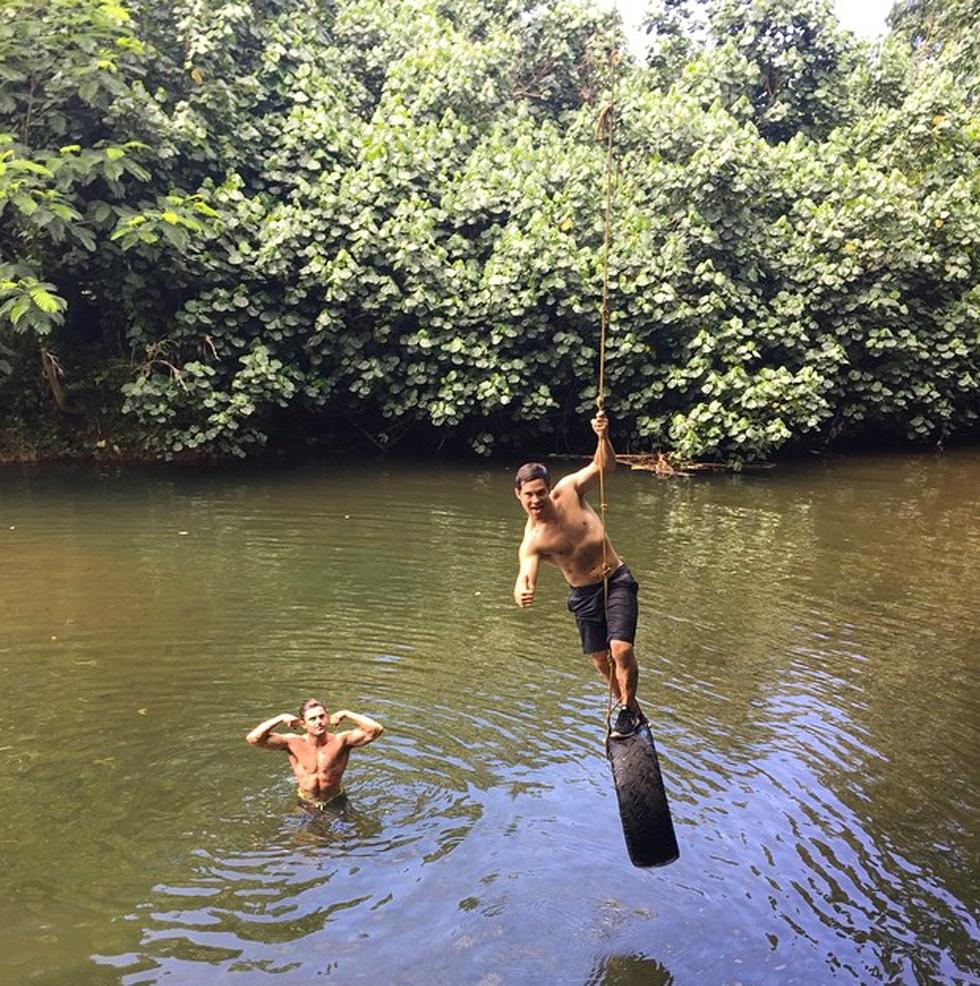 And clearly swinging from random objects is one of the cast's favorite activities while they're on location. On June 13, Zac shared this photo on Instagram of himself and his on-screen brother hanging off a tire swing. "Aloha," he simply wrote along with the muscle arm emoji.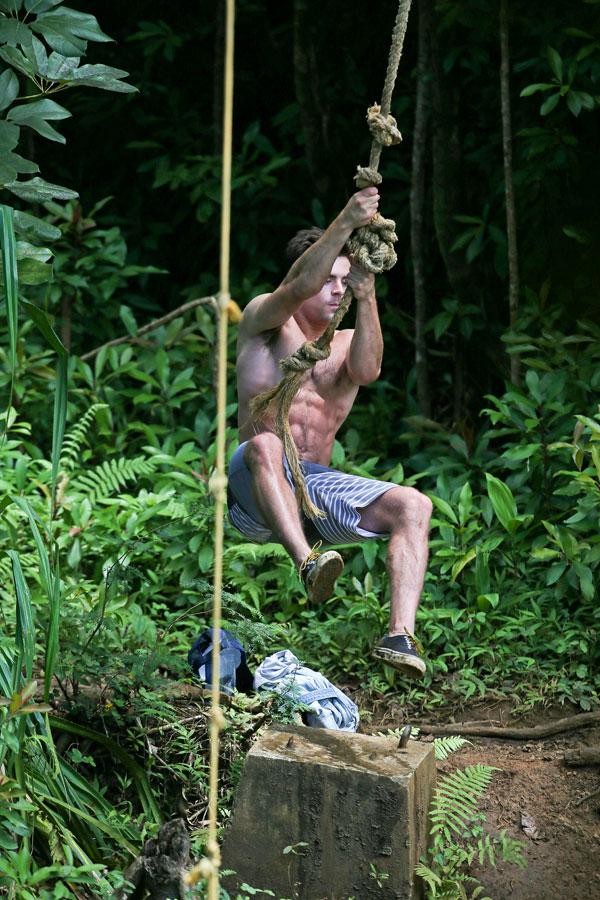 Zac will undoubtedly take his shirt off for some scenes in the film—especially since it takes place in the tropics—and he also will be shirtless in various scenes in his other upcoming comedy, Dirty Grandpa, co-starring Robert De Niro. Both movies will hit theaters in 2016.
Article continues below advertisement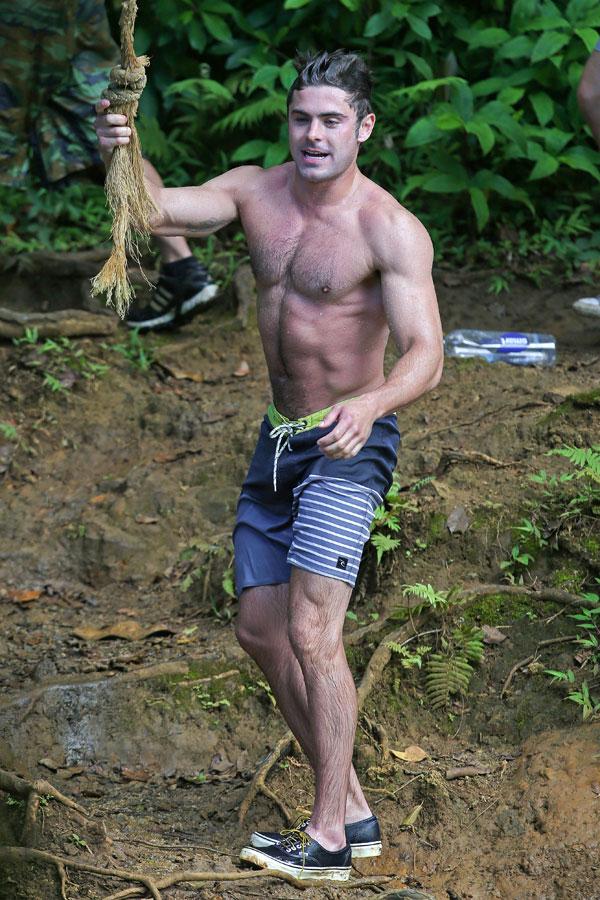 But if you can't wait that long to see Zac Efron's bod on the big screen? We suggest you rent any of his previous films like 17 Again, Neighbors, or That Awkward Moment...thankfully, Zac is sans shirt in all of them.