PHOTOS
Zoe Saldana, Rosario Dawson, & Gina Rodriguez Represent Girl Power At Eva Longoria's Foundation Gala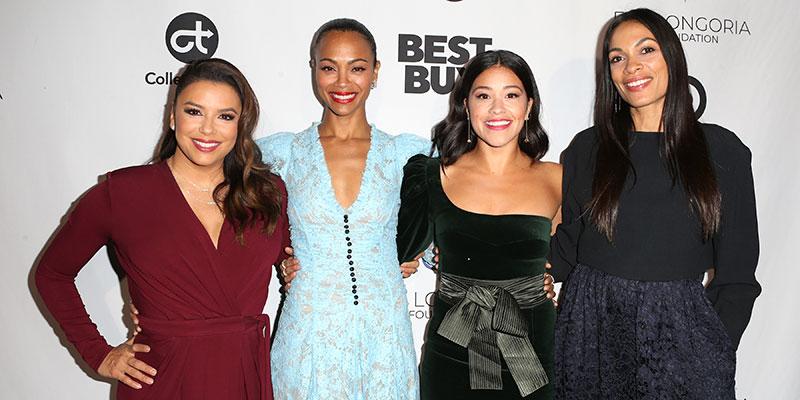 Though they usually have their hands full all year round with their work on screen, Zoe Saldana, Rosario Dawson, Gina Rodriguez, and Eva Longoria have been working extra tirelessly this week to get word out about the importance of the Latino vote for the midterm elections. But on Thursday night, the gorgeous foursome took time out to celebrate on the red carpet at Eva's foundation gala in Los Angeles. Read on to see the pics!
Article continues below advertisement
With the words "Phenomenally Latina" written on each of their shirts, Zoe, Rosario, Gina, and Eva have been hitting the road to encourage Latino voters across the nation for the past few weeks. They even got a little playful with their campaign in this video Rosario posted on Instagram earlier in the week.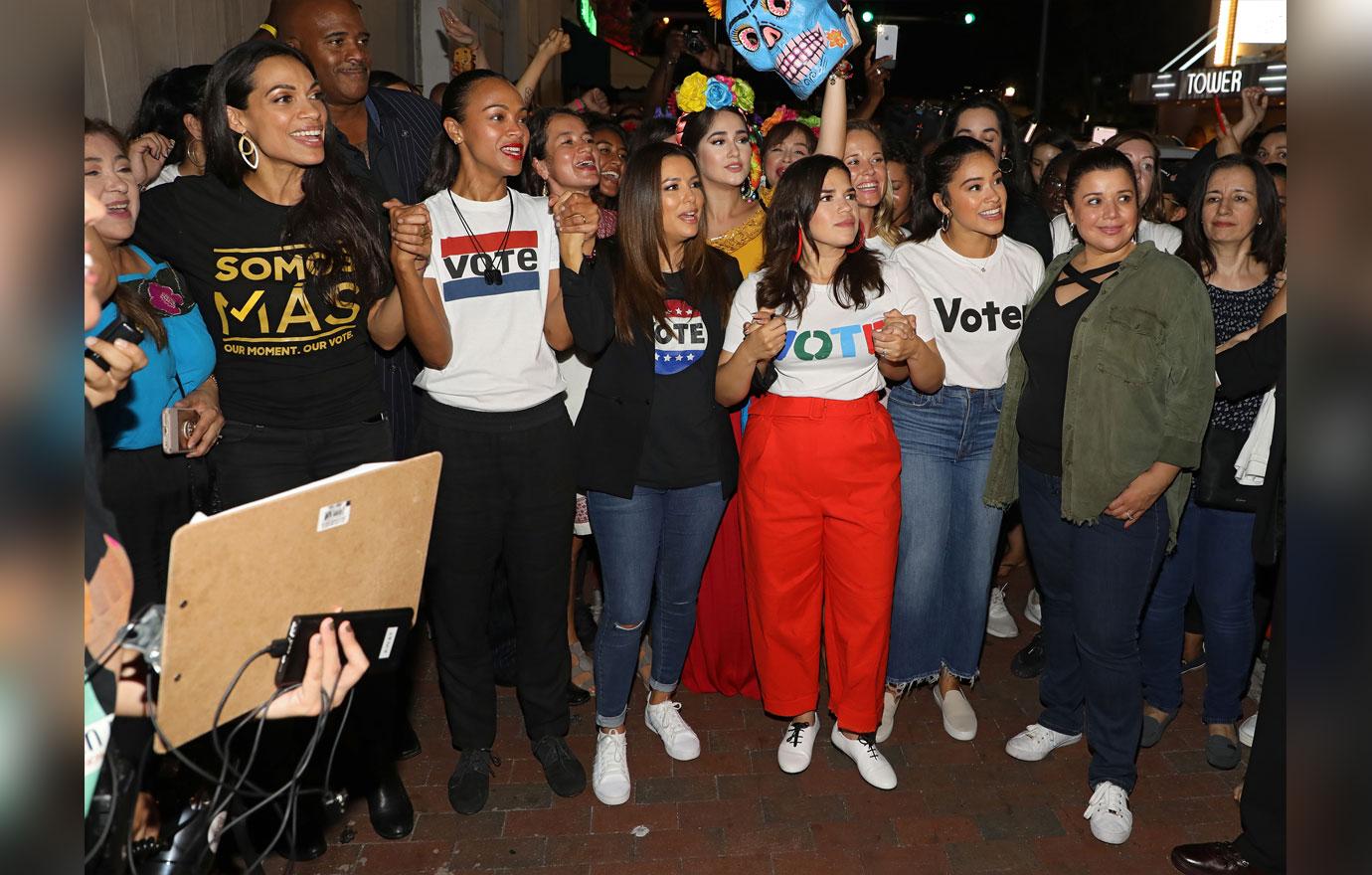 On another day this week, they opted for shirts that simply had the word "Vote" across the chest.
Article continues below advertisement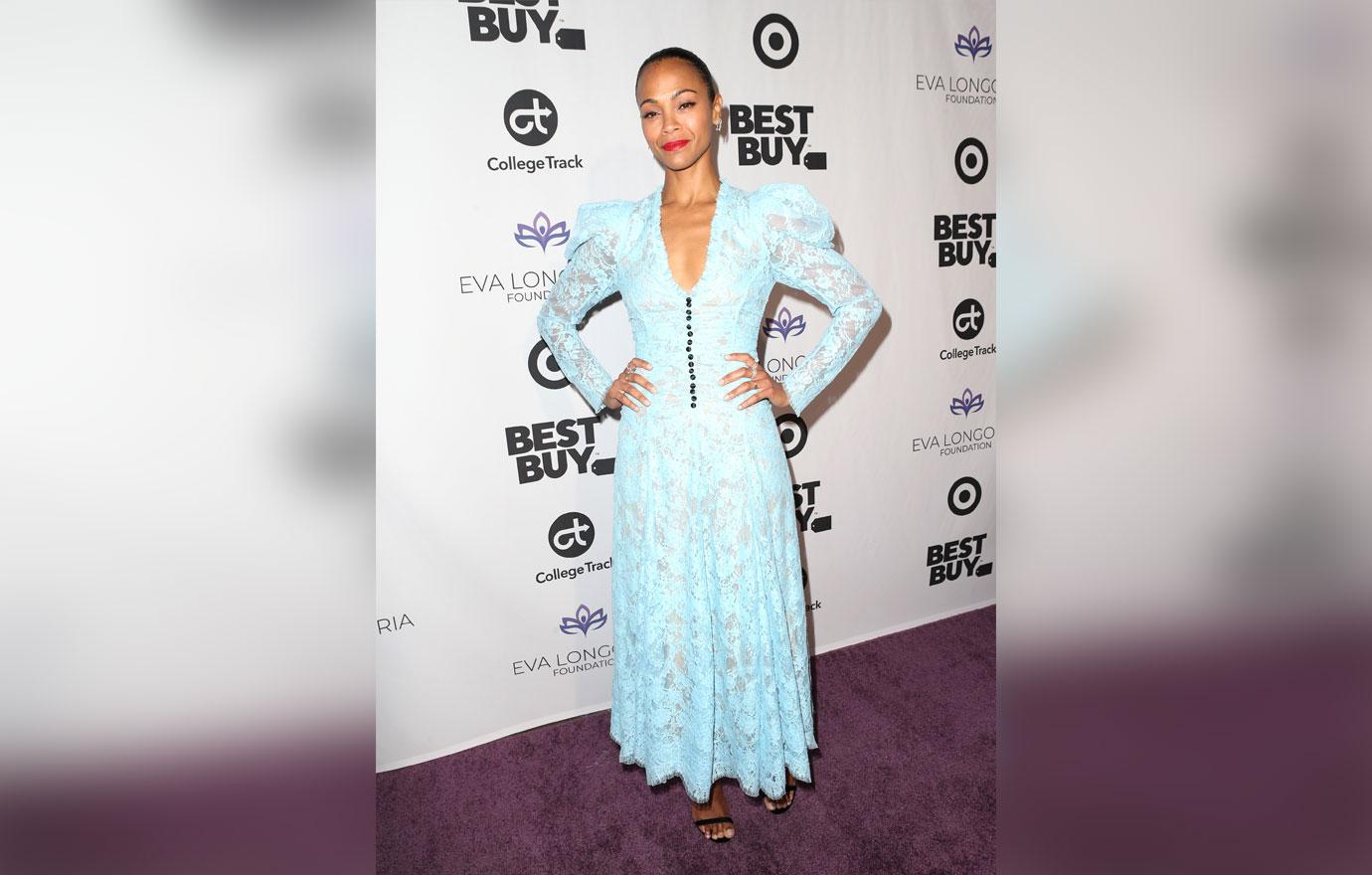 But on Thursday, the original foursome reassembled at Eva's foundation gala in L.A. at the Four Seasons Hotel where they celebrated all their hard work and came decked out in their finest ensembles. For instance, Zoe came through in a beautiful baby blue lace dress with a plunging neckline.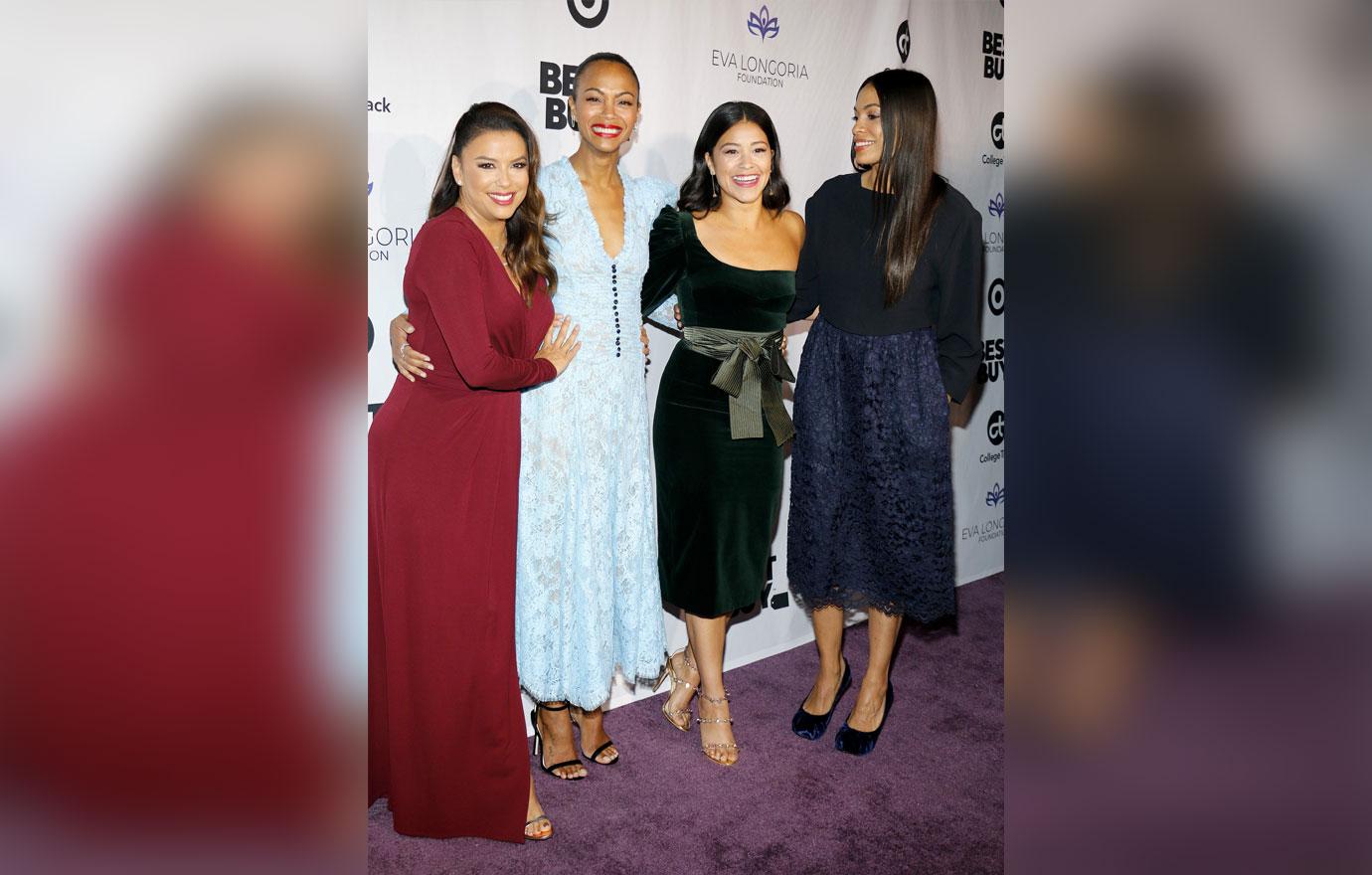 Meanwhile, Eva rocked a maroon long-sleeved dress. Gina wore a forrest green velvet one-sleeve dress with a silky bow that cinched her waist. Rosario came a little more casual chic a flowy dark blue skirt and black long-sleeved blouse with matching pumps.
Article continues below advertisement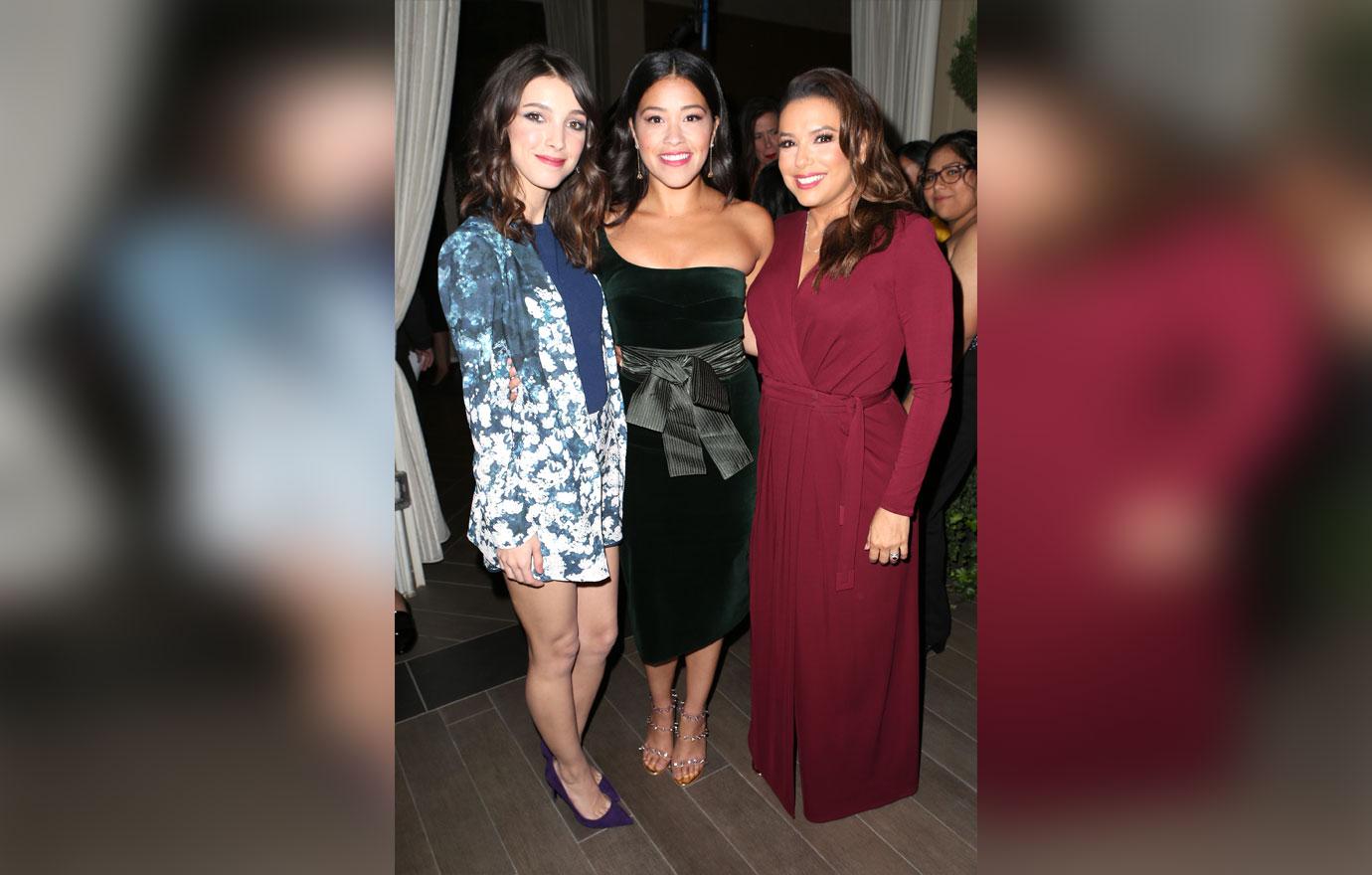 The Eva Longoria Foundation, whose mission is to help Latinas build better futures for themselves and their families through education and entrepreneurship, especially honored for Zoe and Gina last night for "their tireless advocacy work and for being incredible role models to Latinas everywhere, ????" as Eva revealed on Instagram.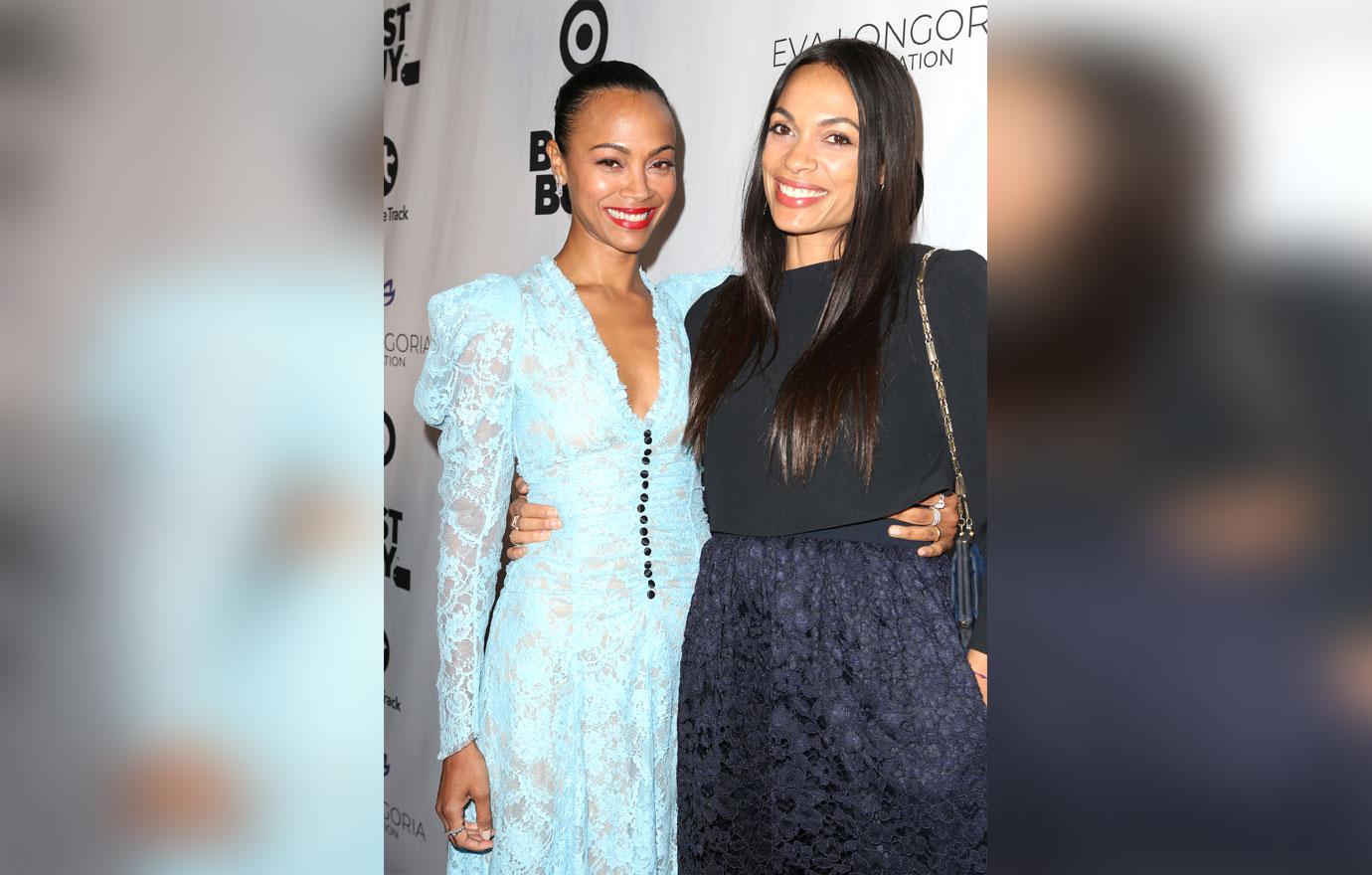 Who's outfit do you like best from the event last night? Sound off in the comments!