REALITY TV
Things Get Wet & Wild During Joy-Anna Duggar & Austin Forsyth's Joint Bachelor & Bachelorette Party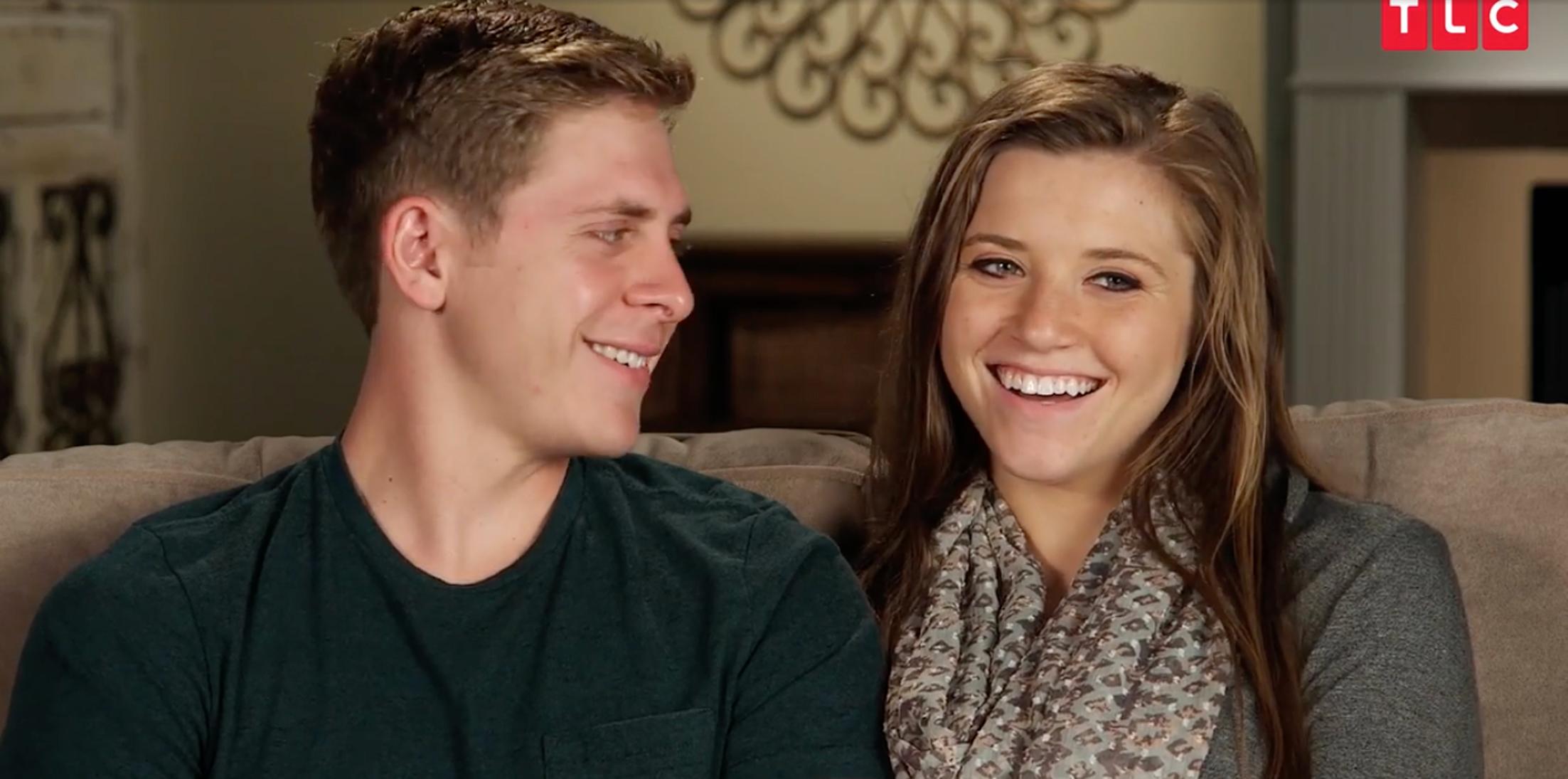 Article continues below advertisement
The two-day trip started off with the large group going on a kayaking and rafting trip (girls started off in the raft while the guys started off in the kayaks). Jill explained that the plan was to have the girls and guys switch back and forth between rafts and kayaks.
However, things seemed to change once Austin went overboard, as it sent Joy into a slight panic.
"At first I was a little scared when Austin flipped," she confessed, "but I realized he's done this plenty of times. He just went down and came up right fast and I knew that he was a good swimmer so it wasn't super nerve-racking."
Then it was the girls' turn to get in the kayaks, but before the real journey down the river began, Joy flipped out of her vessel. So, she was done even before she really began.
And with almost everyone now soaking wet the group decided it was time to do a rope swing!
While Jana, Kendra, and Joseph skipped out on the fun, the rest of Austin and Joy's siblings and friends swung from a dangling rope before plopping into the streaming river.
Article continues below advertisement
Then it was off to the campgrounds where the real fun began, and some slight temptation arose, as Joy confessed that the camp's sleeping arrangements made her think about her soon-to-be intimate future with her soon-to-be husband. #WildThoughts
"In a couple weeks it's really cool to think that we won't have to sleep in separate hammocks," she admitted to the cameras.
And when Joy wasn't daydreaming about her nighttime sleeping arrangements, the 19-year-old was getting pretty sentimental about her impending nuptials.
"It's really special being able to do this last thing with our close friends and family before Austin and I are married. And I think that as each day goes by and we have our countdown going it is setting more in stone life is really going to change," she said.
"I'm going to be a married woman in a few weeks. It's incredible to think about but at the same time it can be nerve-wracking," Joy added. "Just knowing the responsibility of being a wife. I don't know if it scares me but change is hard for me but it's going to take a lot of getting used to. It's going to the most amazing thing, I know."
Article continues below advertisement
Once the mushy talk was over, and the camp was set up, it was time for smores by the campfire and a little game called the "shoe game."
While it may sound a little out there, the game, which required Joy and Austin to sit back to back as they answered questions about each other raising their shoes, actually got Joy to reveal that she told Austin she loved him first.
"I first said 'I love you' in front of my parents," Joy revealed. "Austin said that he had wanted to tell me a long time but it was really sweet. He started crying and said 'I love you' too."
Awww, young love.
Counting On airs every Monday at 9 p.m. E.T. on TLC.