REALITY TV
Duggar Music Video: 19 Kids And Counting Kids Team Up With Fellow Religious Family, The Bates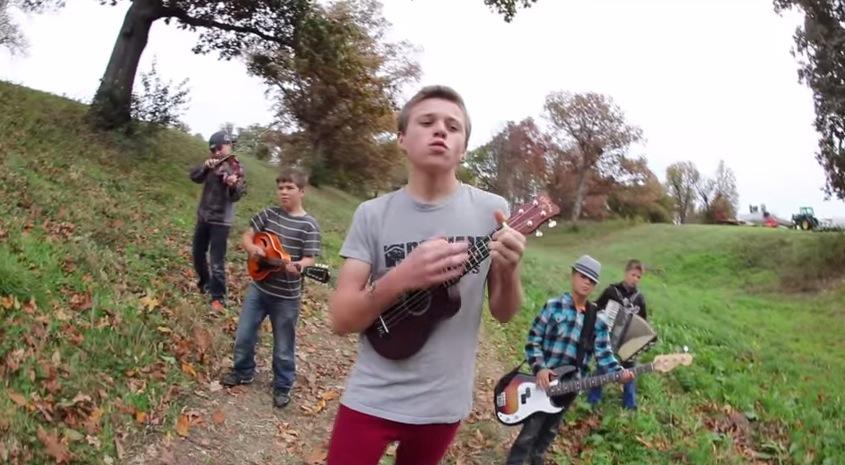 They're finally putting years of musical training to work! The Duggar family started their own YouTube channel for music!
The 19 Kids And Counting family teamed up with The Bates, a family that also has 19 children in Tennessee, for a music video. The video stars Lawson Bates singing his song "Happiness" with some Duggar and Bates boys.
youtube=https://www.youtube.com/watch?v=-Mqiw_3tH8s&w=560&h=315
Article continues below advertisement
On the YouTube channel Duggar Studios, there's also three other videos: a stop motion film starring Jason and Josiah Duggar, another music video with the Bates family ad a spoof on a western film called "Big Iron on His Hip."
Watch them all below!
youtube=https://www.youtube.com/watch?v=eKLT6oqO1Pw&w=420&h=315
youtube=https://www.youtube.com/watch?v=0IC_K5eYPhc&w=420&h=315
youtube=https://www.youtube.com/watch?v=kDc5VKlyBoc&w=560&h=315