REALITY TV
Watch: Gizelle Bryant Reveals Secrets From The 'RHOP' Reunion: 'It Was Intense!'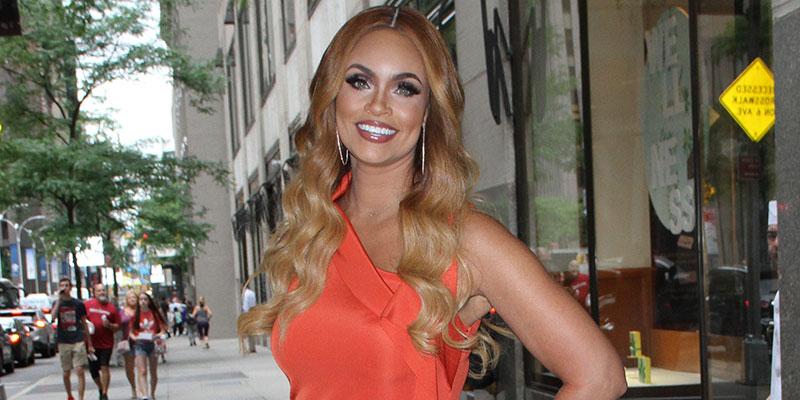 Real Housewives of Potomac star Gizelle Bryant has spilled some major dirt about the two-part reunion that starts this Sunday.
"It was intense, it was a lot," she revealed. "There was a lot that all the ladies needed to get off their chest. I was hoping some friendships would be mended, but that didn't happen... in true Housewives style."
So who in particular did she think would be hugging it out by the end of the reunion? "I was kind of hoping for Ashley (Darby) and Karen (Huger) to kind of like, bury the hatchet a little bit, but there's still some huge friction there."
Article continues below advertisement
A friendship that did mend fences, however, is the one between Gizelle and Karen. She revealed that the "Grand Dame of Potomac" holds onto a lot of things (in particular, that "God Bless The Hugers" t-shirt that Gizelle wore at a press conference), and that she has a hard time moving forward in a positive direction. So are they all good now? "Yeah we're fine... I think... yeah," Gizelle admitted.
On the flip side, Gizelle isn't really feeling Monique Samuels... at all. "I don't like Monique. I really, really don't," she flat out admitted. "I've been trying but she makes it difficult."
Gizelle also discussed who has the shakiest relationship from the entire group, and who she surprisingly is friends with today!
Part one of the RHOP reunion airs this Sunday night on Bravo.
Watch the clip above! Are you excited for the RHOP reunion? Sound off in the comments.