REALITY TV
Is There Already Trouble In Paradise for The Bachelorette's Andi and Josh?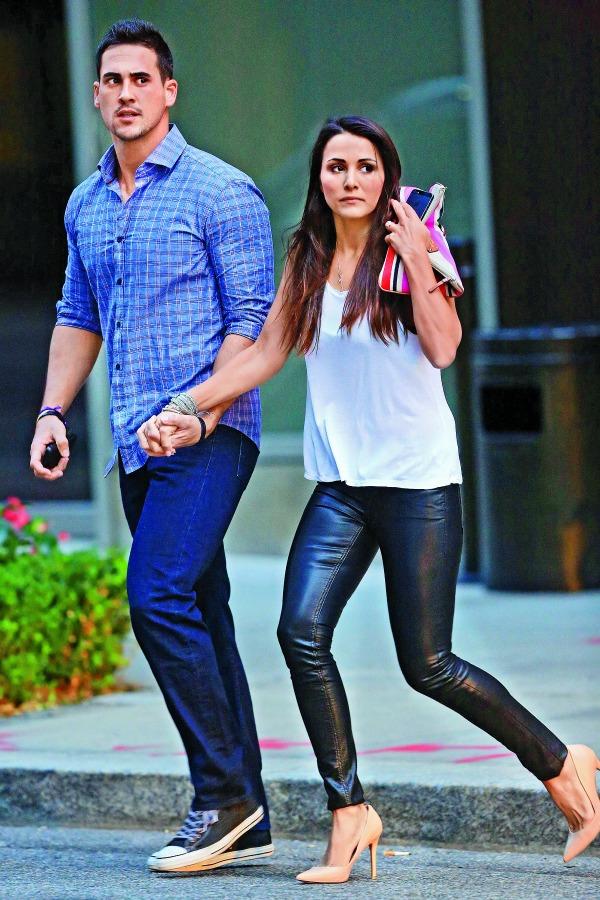 Away from the cameras, the newly engaged duo are already having some major issues
WATCH:  The Craziest Moments From the 2014 Teen Choice Awards
On July 28, after months of hiding their engagement, Bachelorette Andi Dorfman, 27, and new fiancé Josh Murray, 29, came on After the Final Rose to show of their love. A googly-eyed Josh kept his former baseballer arms wrapped tightly around the petite brunette, as if to let the world know, "She's mine!" When host Chris Harrison noted that they couldn't stop canoodling, Andi insisted, "We're in love!"
Article continues below advertisement
OK! News: Jennifer Love Hewitt is feeling the pressure to lose her baby weight
But insiders say that there's a less romantic reason Josh was holding on so tight. "There are major jealousy, control and trust issues," reveals a source. "Josh is insecure — and Andi is finding it really unattractive." Josh's jealousy escalated on ATFR, when Andi's runner-up, Nick Viall, revealed that he'd slept with Andi on the show. "Josh is still disgusted," says a source. "He tries to act laid-back, but the whole thing 
is really bugging 
him."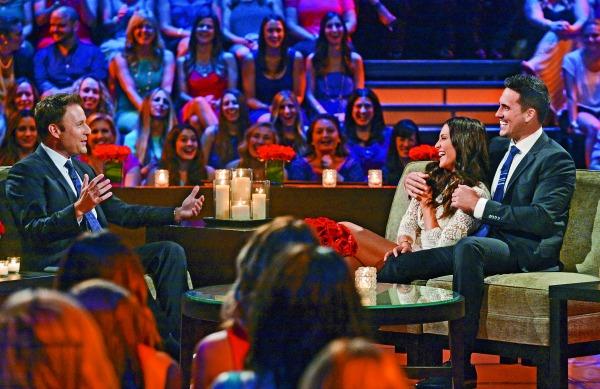 PHOTOS: Meet Miley Cyrus' Insanely Cute New Pet, Bubba Sue
Josh's hang-ups were glaringly obvious on the show. In one episode, he revealed to Andi that an ex-girlfriend had been threatened by his athlete lifestyle and assumed he was cheating on her — so she went ahead and cheated on him. "Have you ever been cheated on before?" he asked. "It's the worst. It should never happen." On a later episode, Josh was the only guy perturbed by Andi's request that the men take lie detector tests. "I thought Andi trusted me!" he lamented. And now it's Andi who's not feeling the trust. "Andi feels like Josh doesn't trust her in the slightest," says 
an insider.
Article continues below advertisement
OK! News: What's Up With Kris Jenner? And Why Has She Lost Her "Momager" Title? Get the scoop
Insiders say those episodes 
were a sign of things to come.
"Josh has a pretty jealous personality and a bad temper,"
says a source, who adds that while doing interviews on their post-finale press tour, Andi hated the fact that "Josh would take control and answer questions for her. Sometimes he barely let her get a word in. She's had to tell him to let her speak for herself a number of times." When the media blitz dies down, sources say, the couple 
have some serious kinks to iron 
out before they head down the aisle. "They're learning a lot
 about each other," says an insider. "Not necessarily good things."